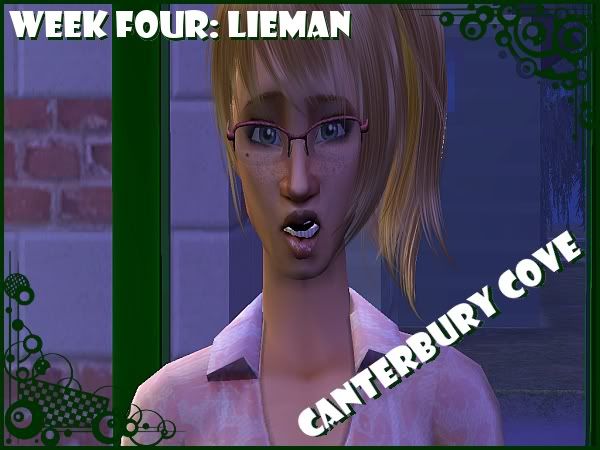 You may be wondering why I chose this certain picture of Rachel for the title picture. Basically, what happened at a certain point during this update made me make that exact same face.
Enjoy!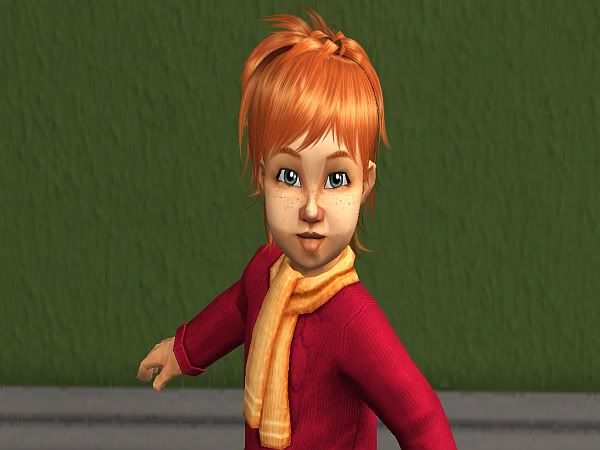 Living in Canterbury Cove has been quite an experience for me. I had always wondered what it would be like to live in such a small town and now I know. Sometimes, it's hard, but most of the time it's wonderful. I love being so close to nature, and I love that I met my husband and had my son, Cameron, here. And now I am pregnant again and I wonder what this baby will look like.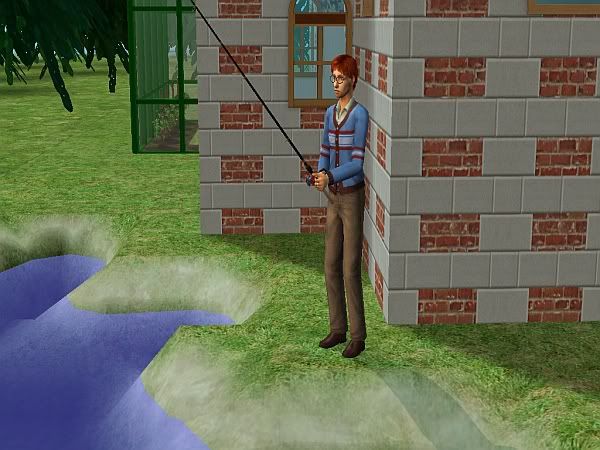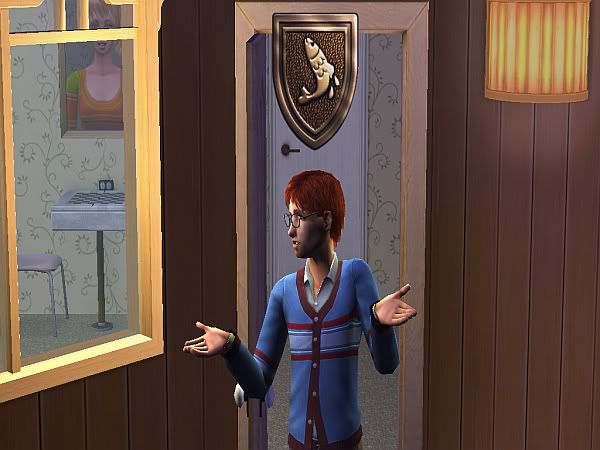 Fishing is slow and I always need more fish for my business, Fresh Fish and Veggies, so Edward has helped me out as much as he can and he's starting to get pretty good at it.

He also helps with the gardening.

Living so far out has made it difficult sometimes to get everything we need, but a friend of Edward's named Alexar gave us a discount on furniture from his warehouse. It was really nice of him to do so. Though I wonder how he was able to give us one.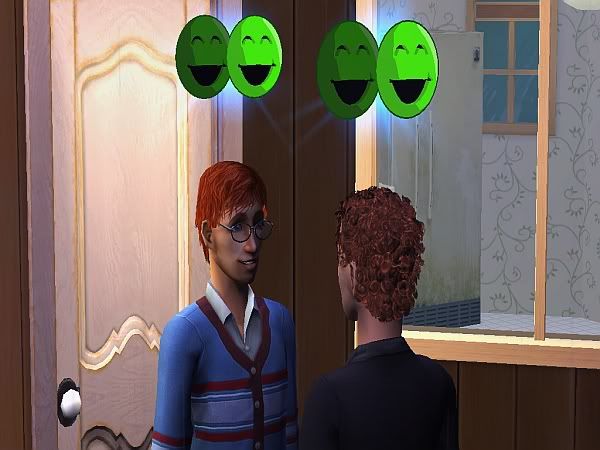 Since moving to Canterbury Cove, my family and I have become close with the Carnahan's, the original inhabitants of the town. They are really nice people, and they have quadruplets! I wonder what it must be like to have so many babies at once. Probably very straining, tiring, and stressing.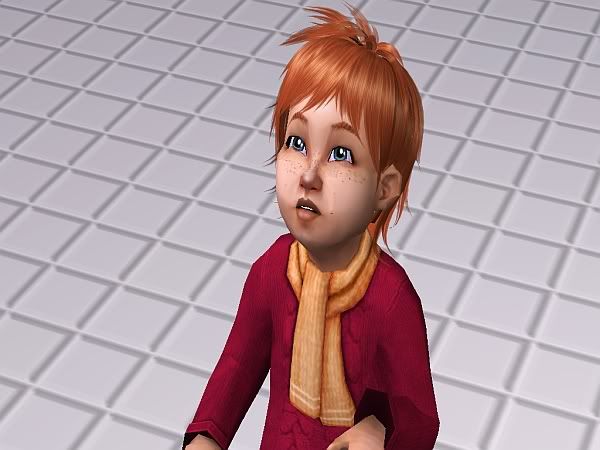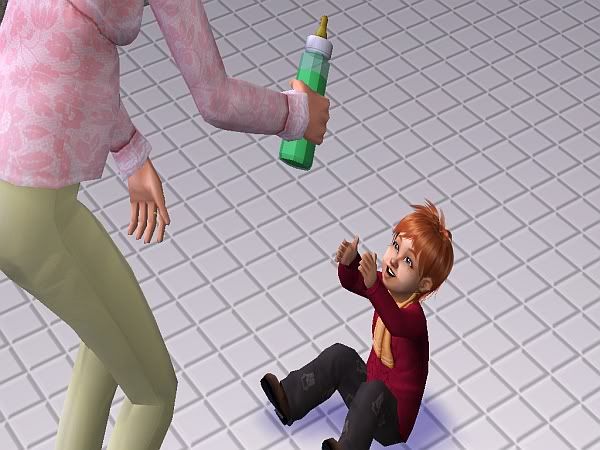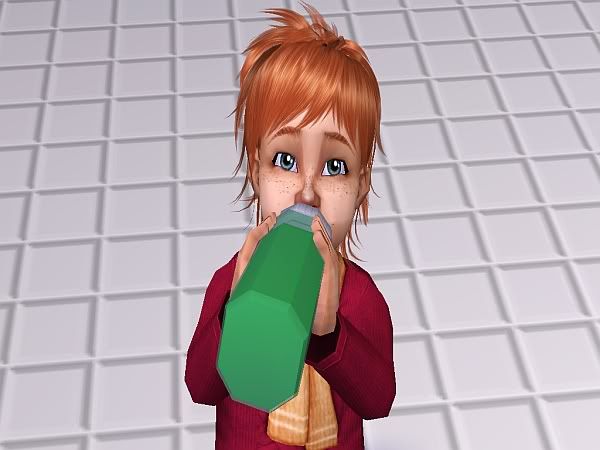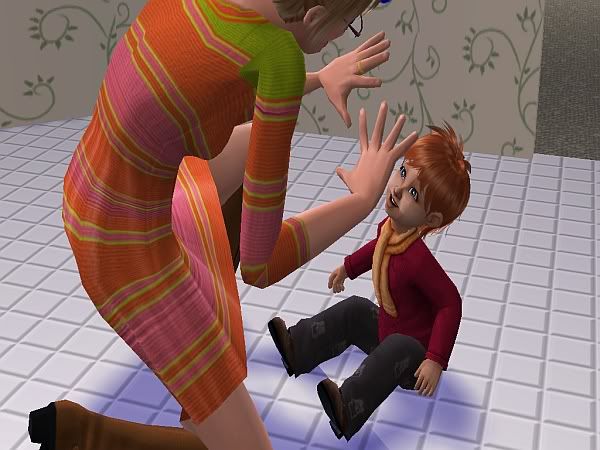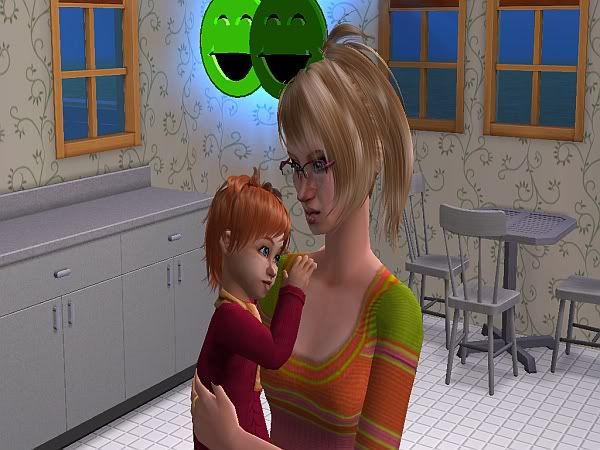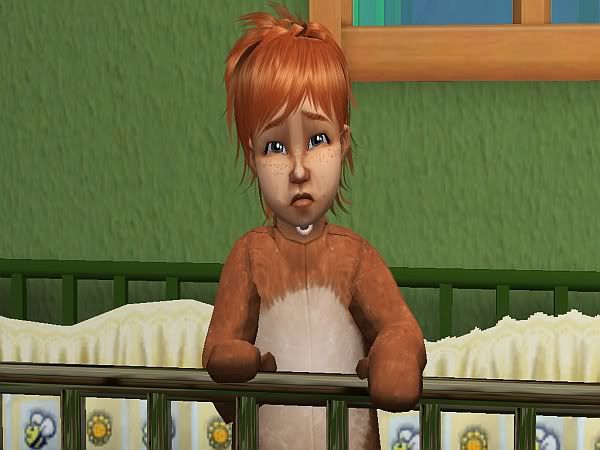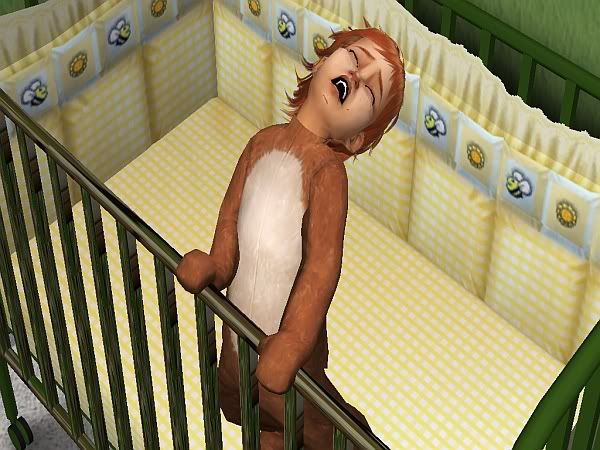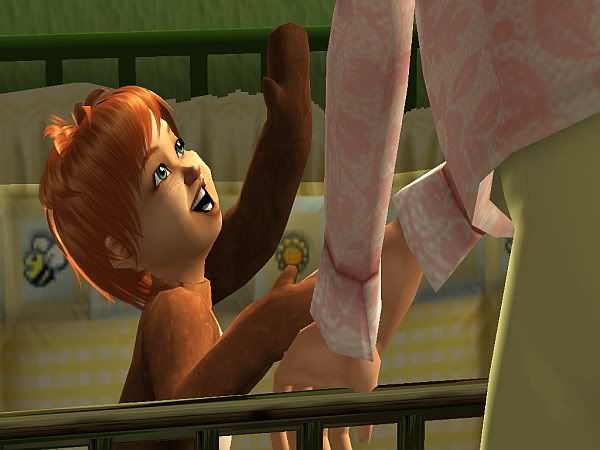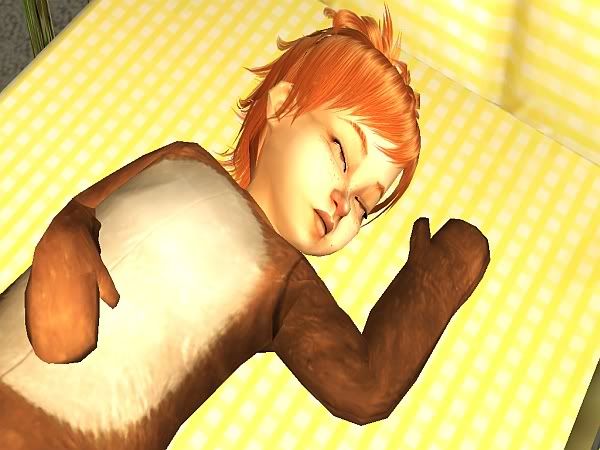 It is my humble opinion that Cameron is the cutest toddler in the world. He is so bright and fun. I love his little smile. It really lights up my day. I wish I could go back to my toddler years and experience them again. I forget what they are like but I imagine they are filled with fun and a lack of care.
Even though Edward is not as interested in nature as I am, he still humors me and goes hiking with me every once in awhile. One day while hiking he found this gnome and it now sits outside our house. Though, I do wonder how a gnome made it out into the middle of nowhere. I have heard that they can come alive, but I don't know if it's true. I will have to look into it.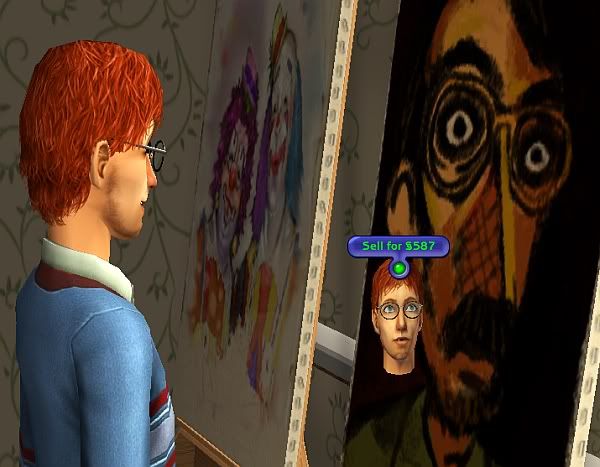 Edward sold his first masterpiece the other day. It was really nice. I never knew he was so talented at art. I hope I can become as good as him.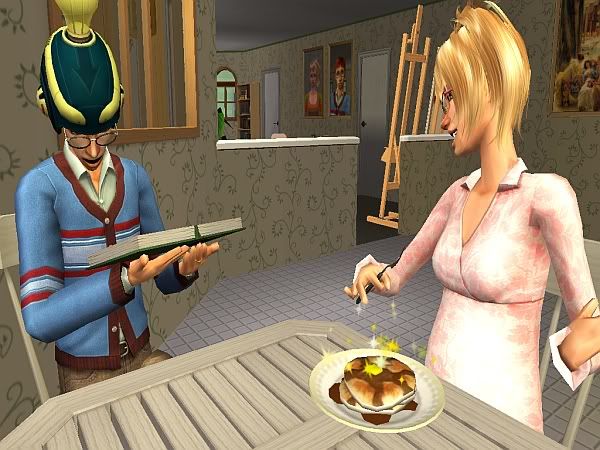 Taking care of Cameron and working in the garden takes up a lot of our time, but we still find a few moments to spend together. Edward is as much of a nerd as I am and his nose is almost always immersed in a book about something educational or informative. He likes to read them to me aloud sometimes when he finds something really interesting and I enjoy it a lot.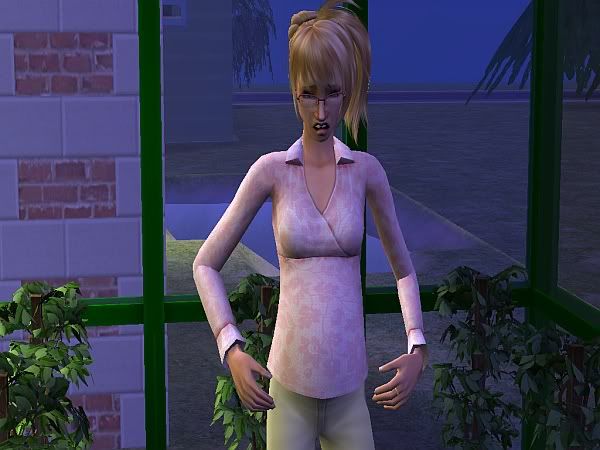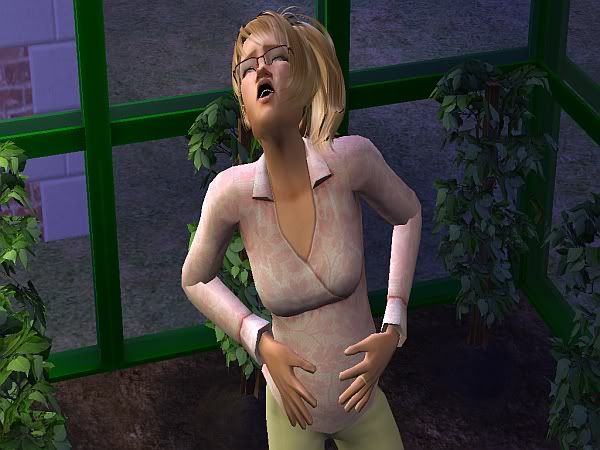 When I was gardening one night I felt a sharp pain in my stomach and my water broke. I knew immediately that I was going into labor as it was the exact thing I had experienced when I had Cameron. I called for Edward to come and help me but...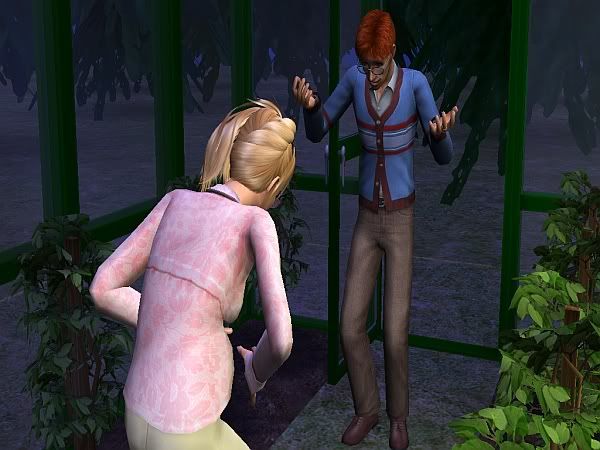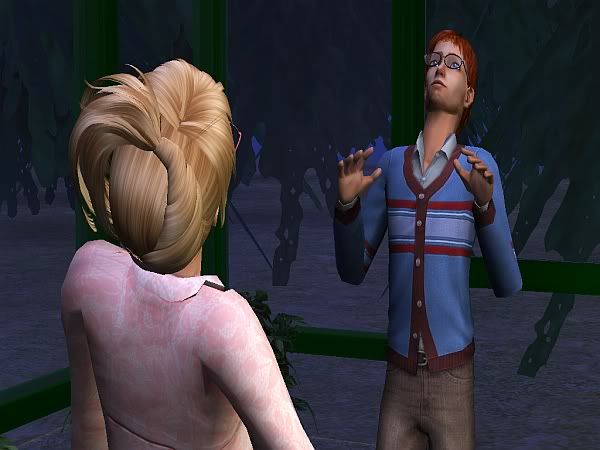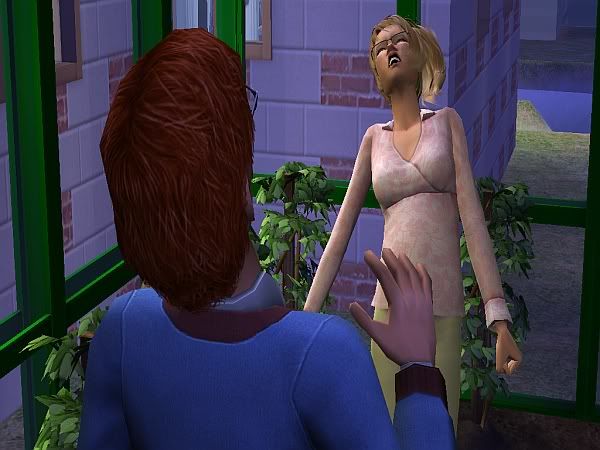 ... he really didn't provide any assistance.
"Uhh... umm... remember to breathe! Are you breathing? Oh... are you alright?" Edward said to me, the worry quite evident in his voice.
"Of course I'm not alright, I'm having a baby!" I remember yelling back at him. I suppose I could have been a bit nicer, but given the circumstances I am sure he will forgive me.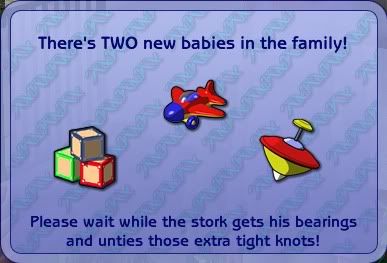 (This is where I got that face and then...)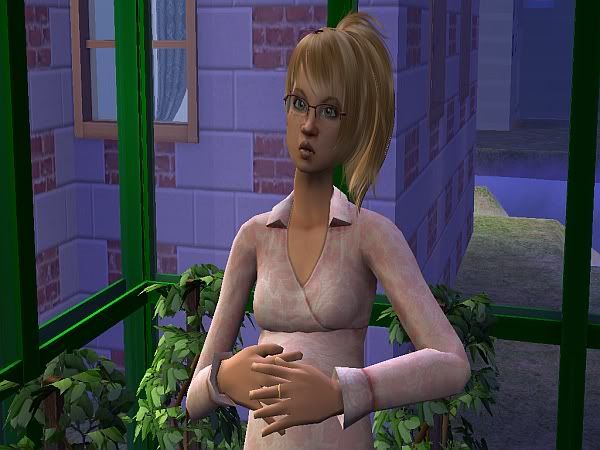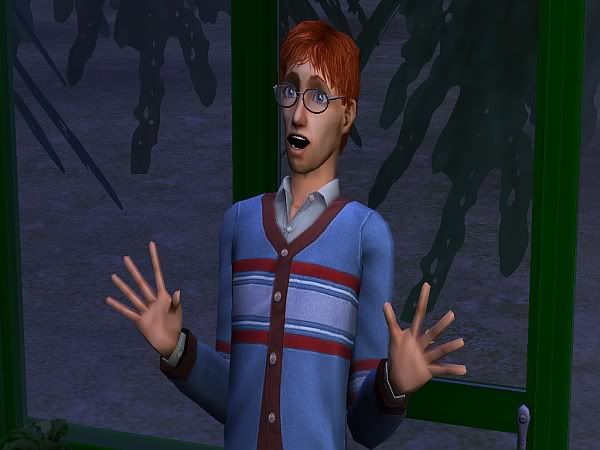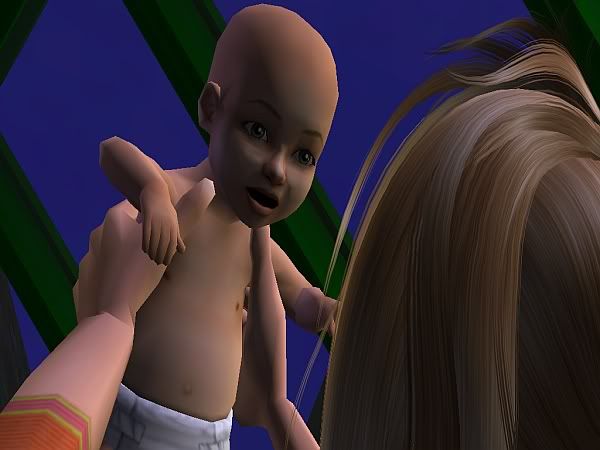 (Devon)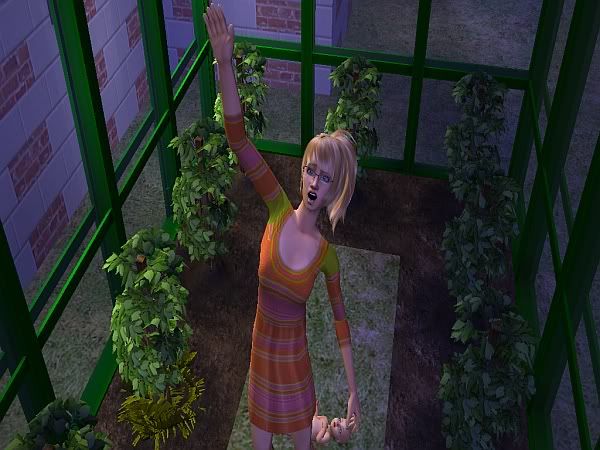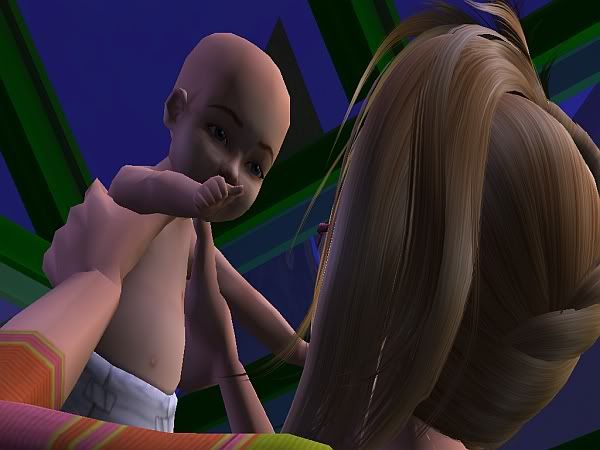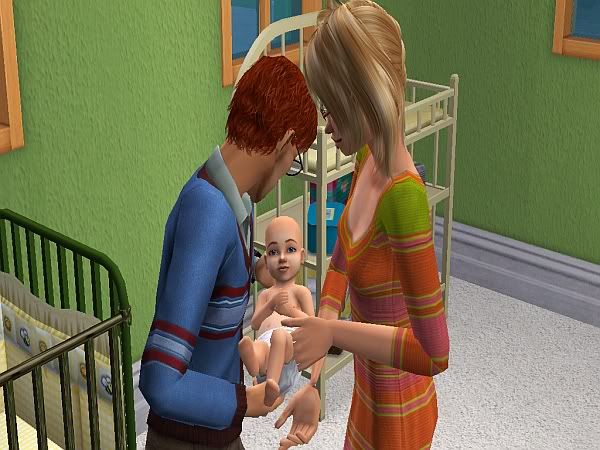 (Evan)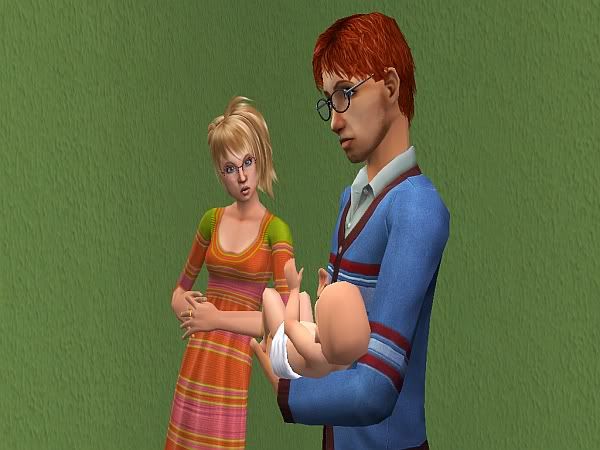 (Yes, that's right, there's more! *dies*)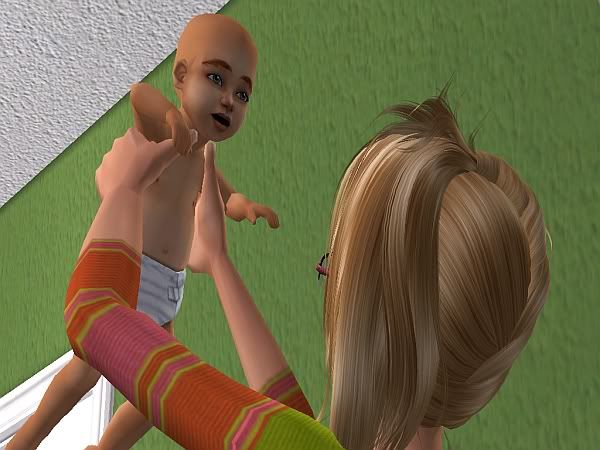 (AND Cayla!)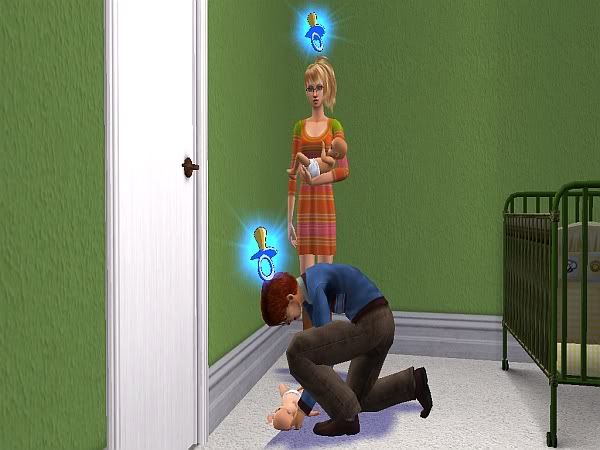 It turned out that I had been pregnant with triplets! I wonder how that happened. It seems strange to me that two families in this same small town should have multiples! I wonder if there is something in the water here. Anyway, there were two boys, Devon, with the blonde hair, Evan, with red hair, and Cayla, also a red head.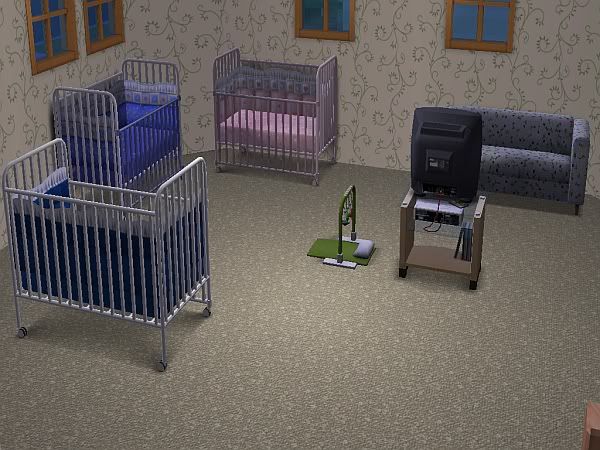 Because we are a little tight on money right now with our business still not doing so great, we had to put them in the living room as it was the only available space for them.
(Look familiar?)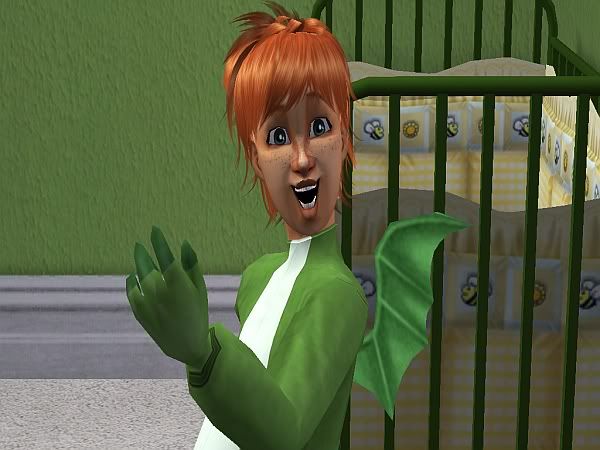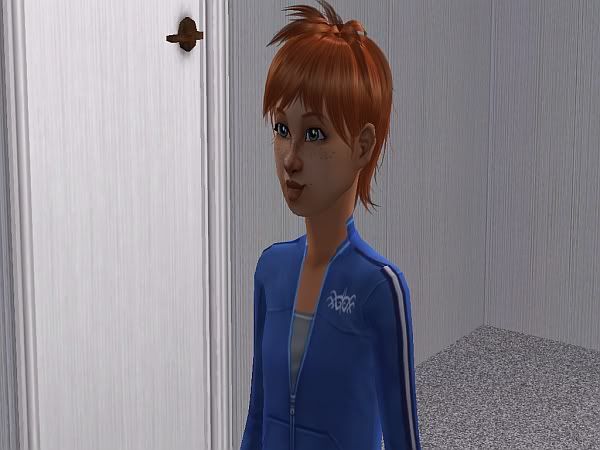 With all of the fuss over the triplets, Cameron's birthday went somewhat unnoticed, but he really didn't mind. I do think he is even cuter now as a young boy.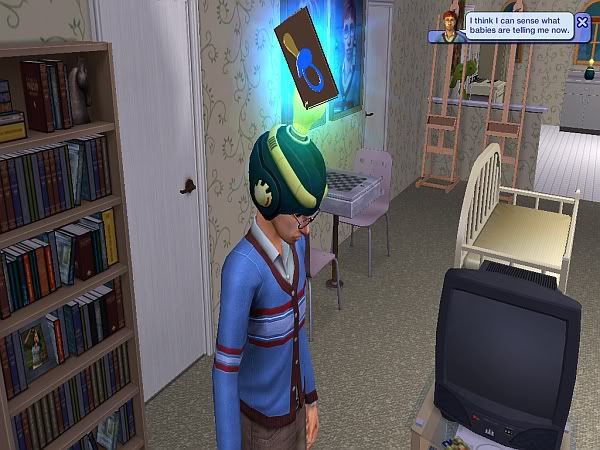 With all the new babies, Edward read up on some baby books in order to better help out with the care. I think it was rather a sensible idea and if I myself had not been so busy with the triplets then I would have done the same thing.
Even though I was really busy with my new babies, I still found time to help Cameron with his studies. Education is very important and I didn't want him to miss out or fall behind just because I had less time on my hands.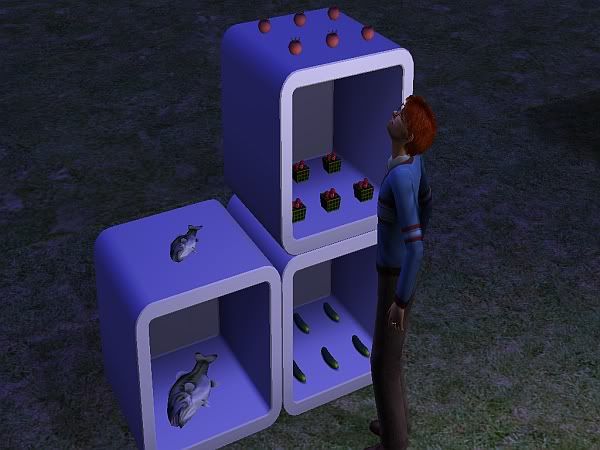 Edward volunteered to work at the store for me and I thanked him profusely for his offer. We were in desperate need of more funds and I was much too busy to go there myself.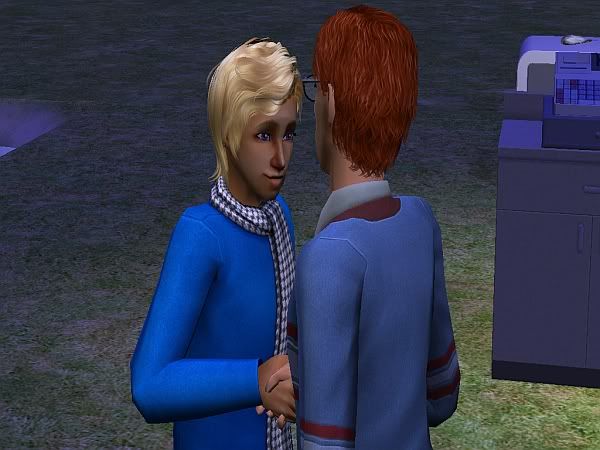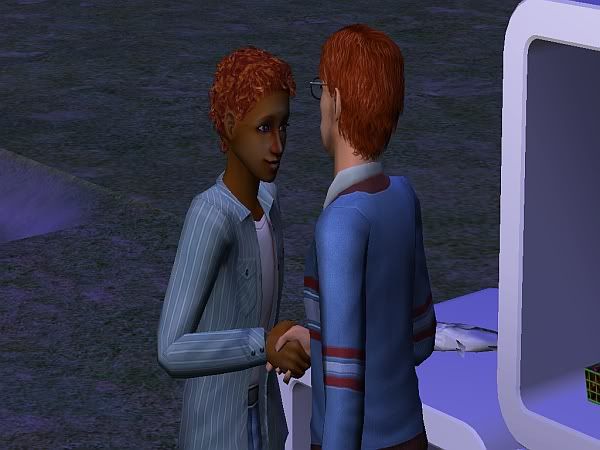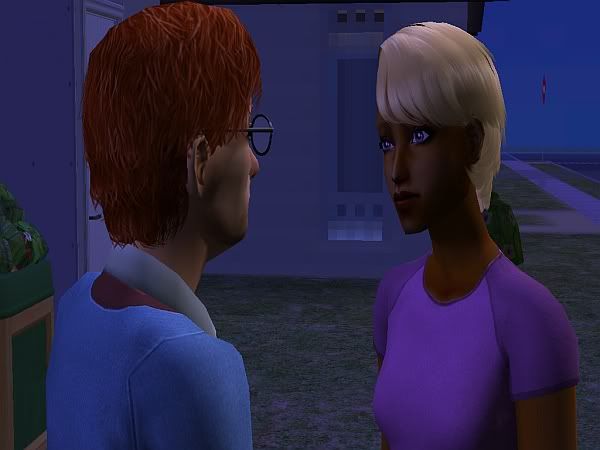 He told me that the Carnahans stopped by to see how everything went.
"You should have seen the look on Jackie's face when I told her you had triplets." Edward told me when he got back home. He laughed as he remembered. "She looked like she had swallowed a lemon!"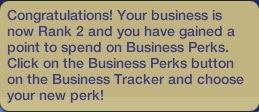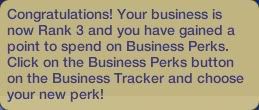 I guess business went really well. So well in fact that he was able to rearrange the shop!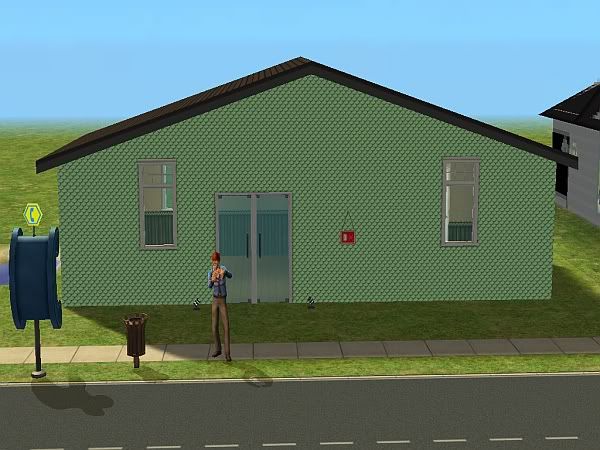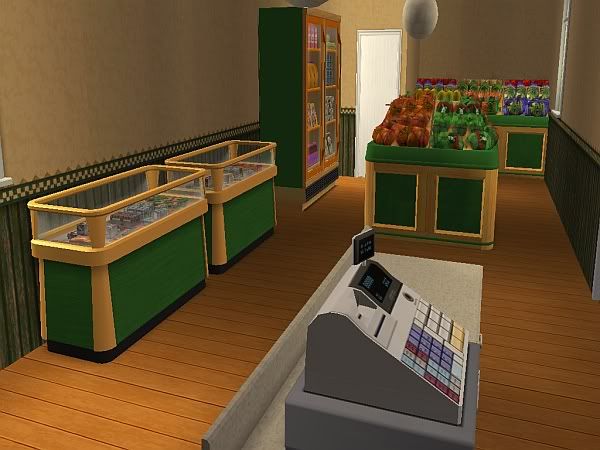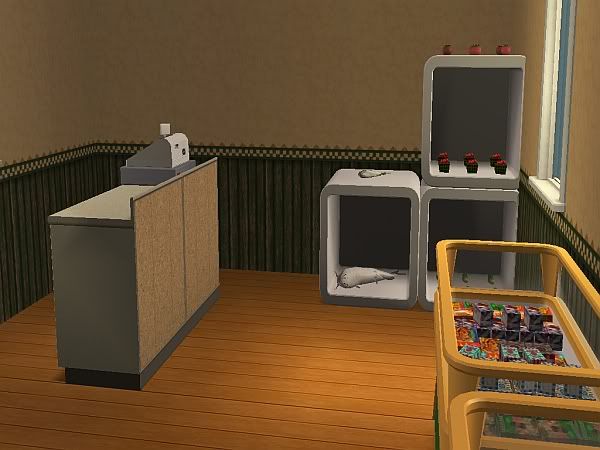 I think it looks really nice. Though I wonder how he managed to get a building built so quickly. I will have to interrogate him about that.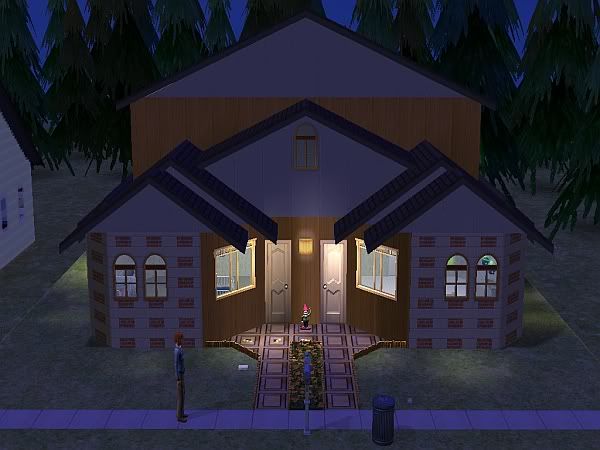 With the money earned from Fresh Fish and Veggies we were able to expand our house and add a second floor. Now the triplets have their own room and Cameron has been moved upstairs.
Even though it's not done in this picture, the house is now complete.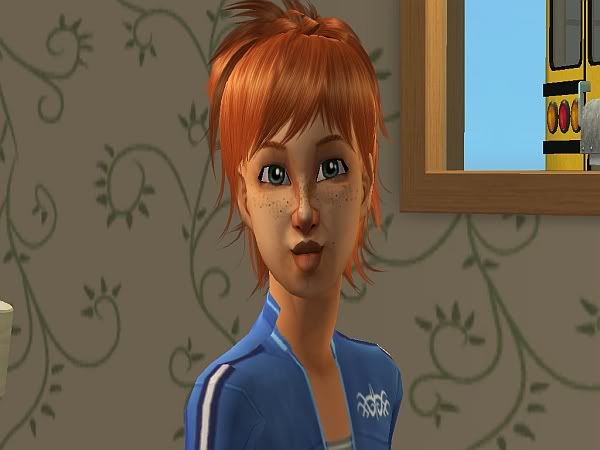 (Cameron)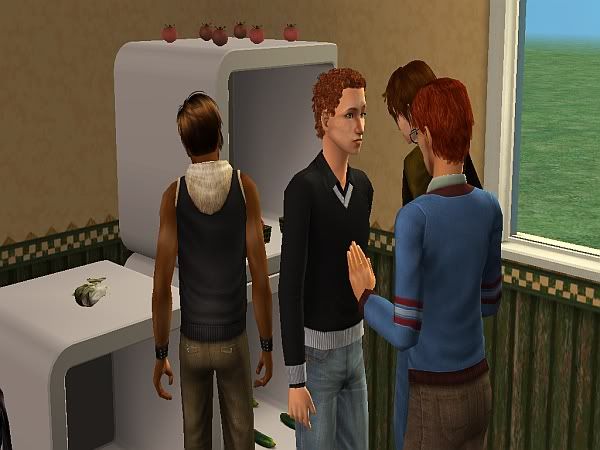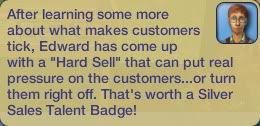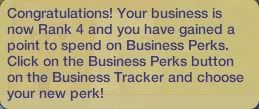 When Edward went back the next day he said the improvements to the store had attracted a lot more customers and the store was doing exceptionally well. I am so proud of his work.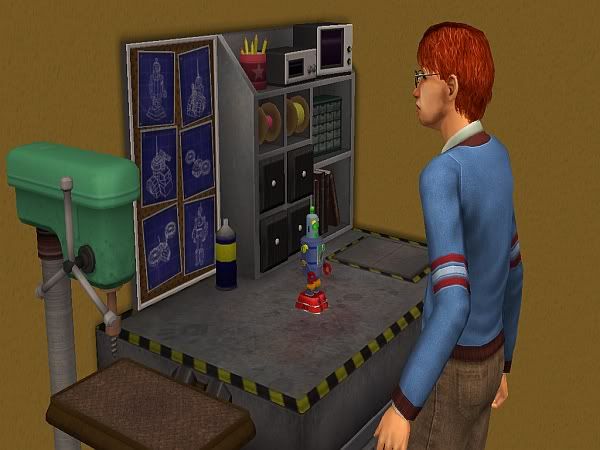 With our new more comfortable money situation, Edward was able to buy this robot station in order to pursue his love of tinkering. He hopes to one day be able to build a robot that can help around the house. Though I wonder how he is going to manage THAT.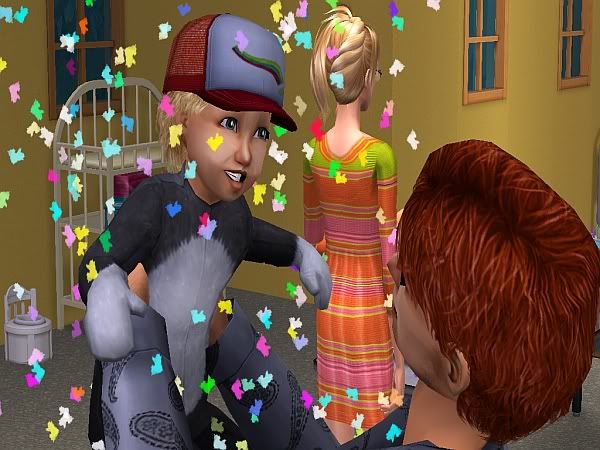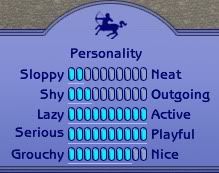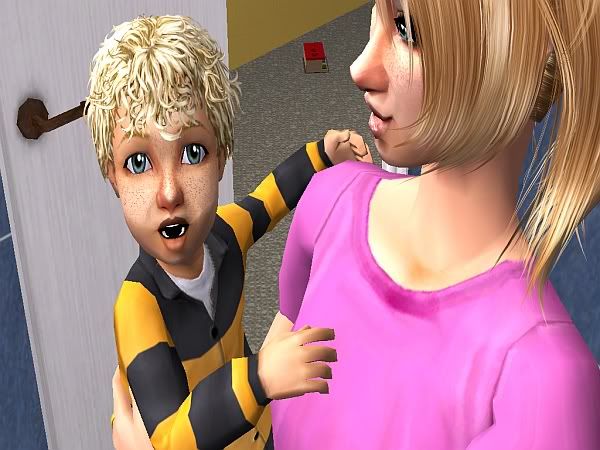 It didn't seem like that long ago that the triplets were born and before I realized it, it was their birthday! Here is Devon.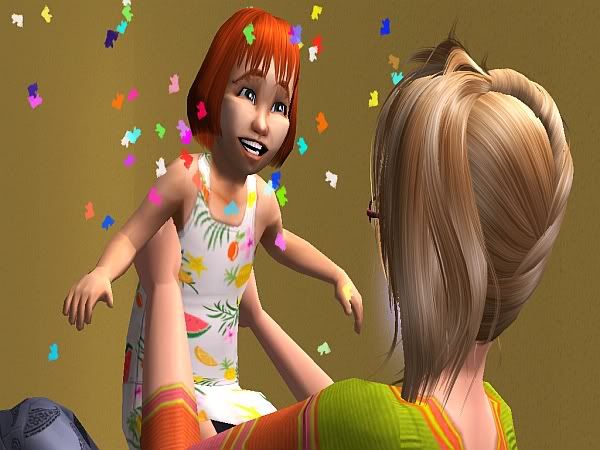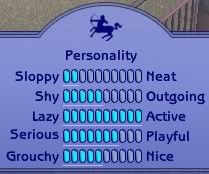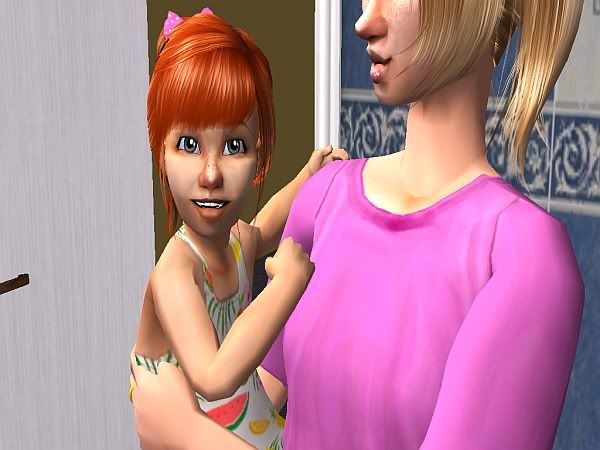 And Cayla.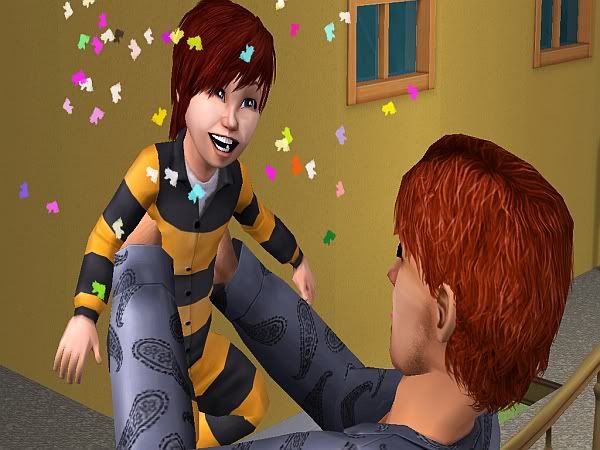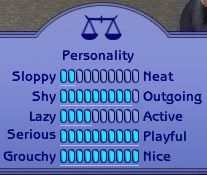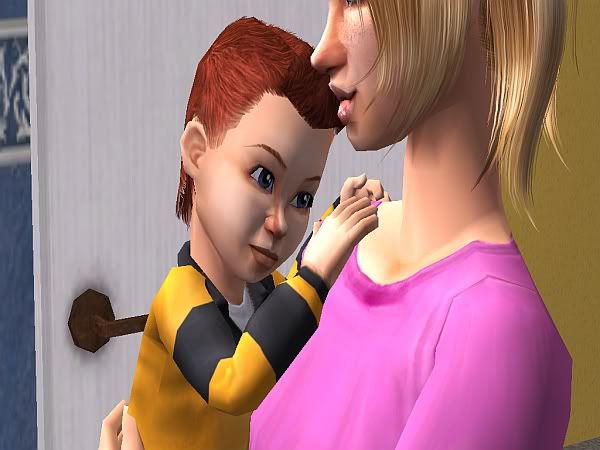 And Evan. They are all quite adorable.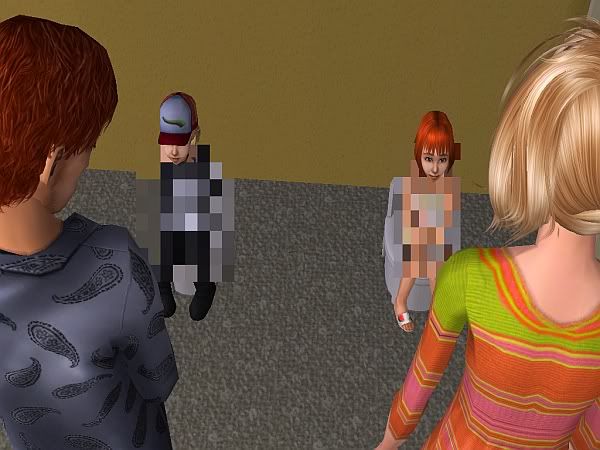 Edward and I started on their training right away as it is important for them to learn these basic skills they will need for the rest of their life.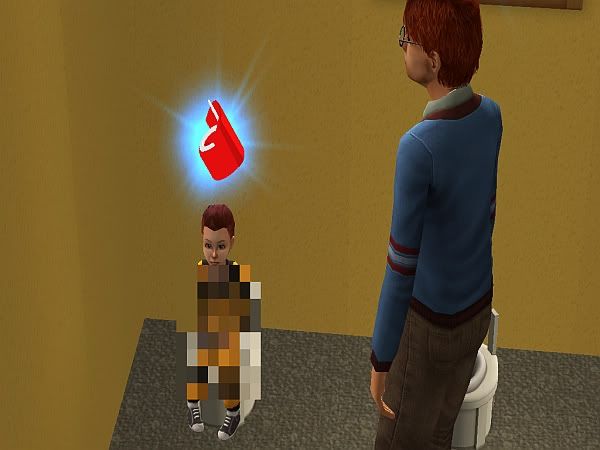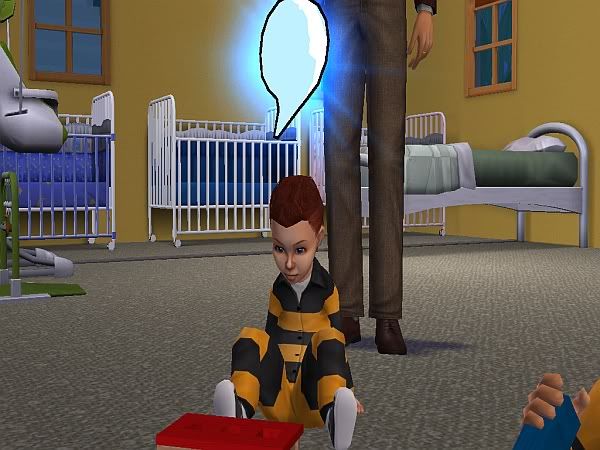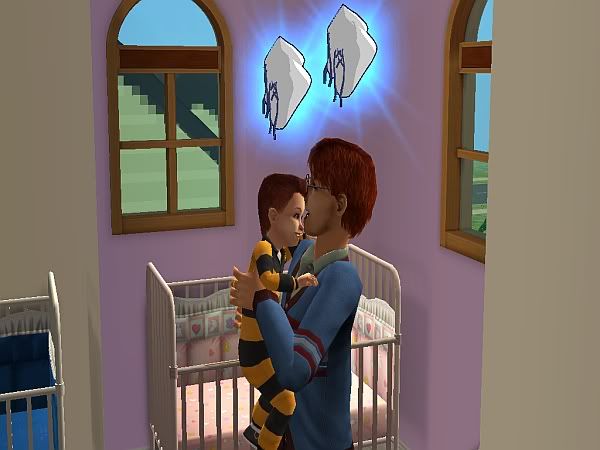 (Evan)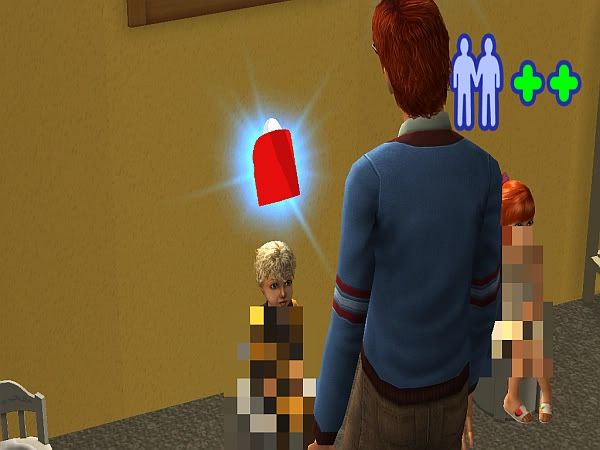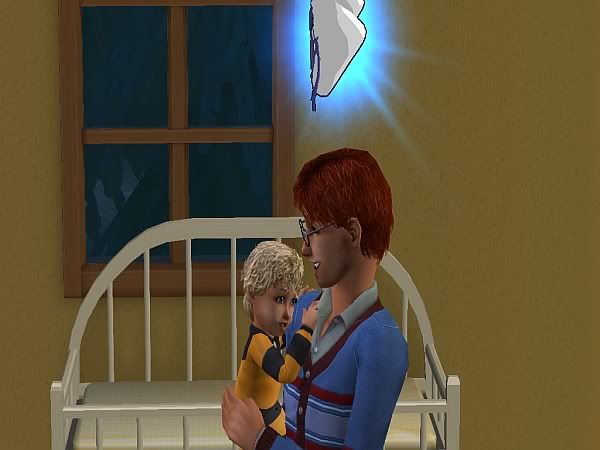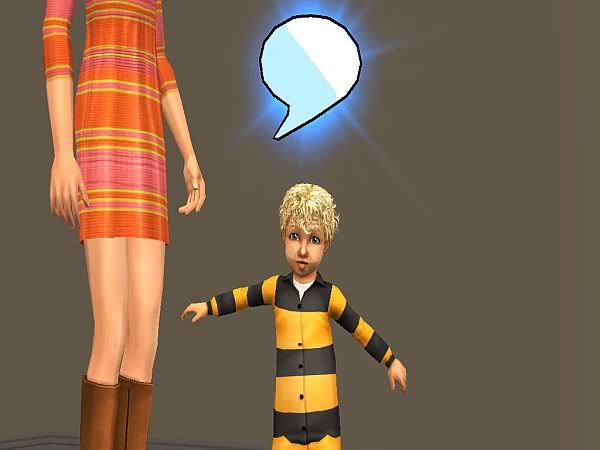 (Devon)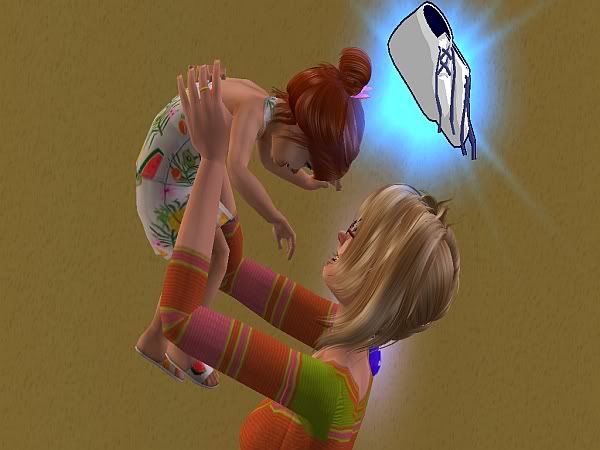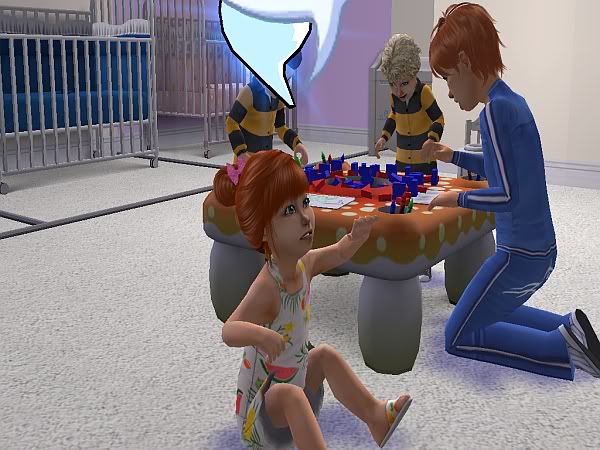 (Cayla)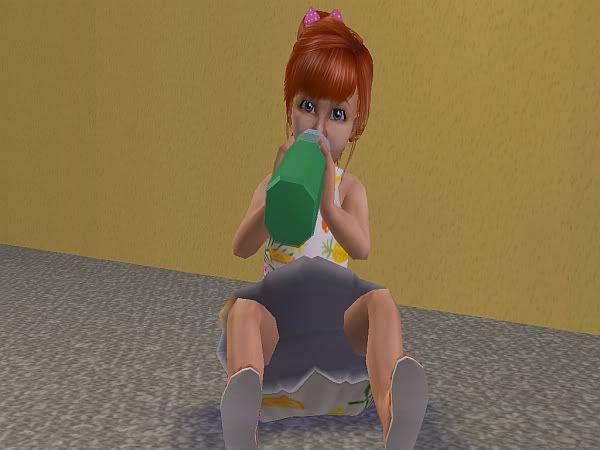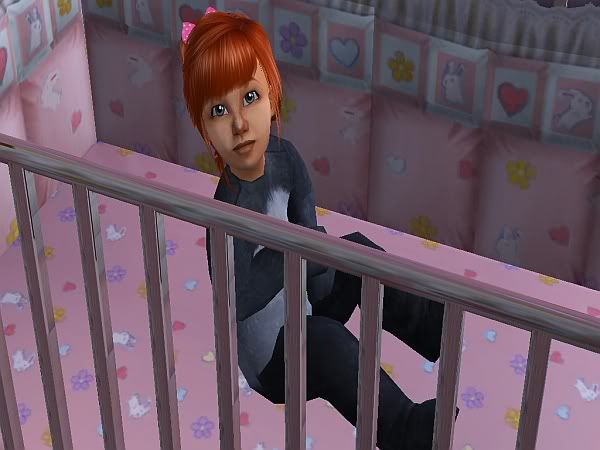 (Cayla)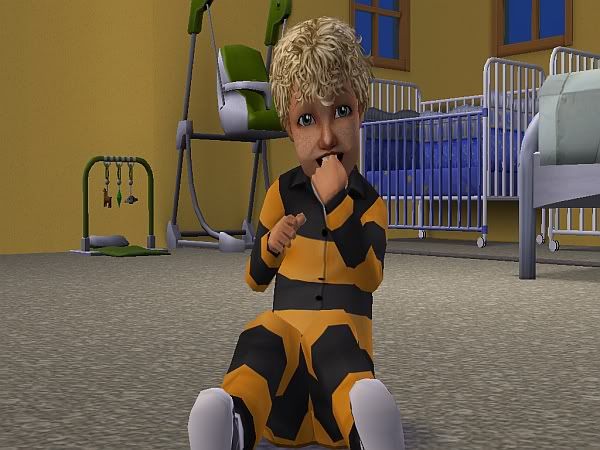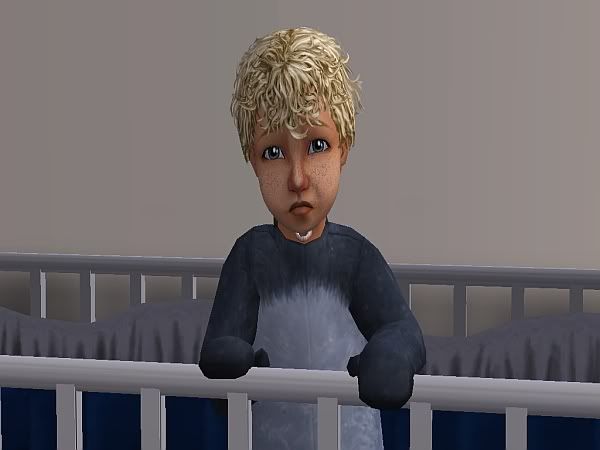 (Devon)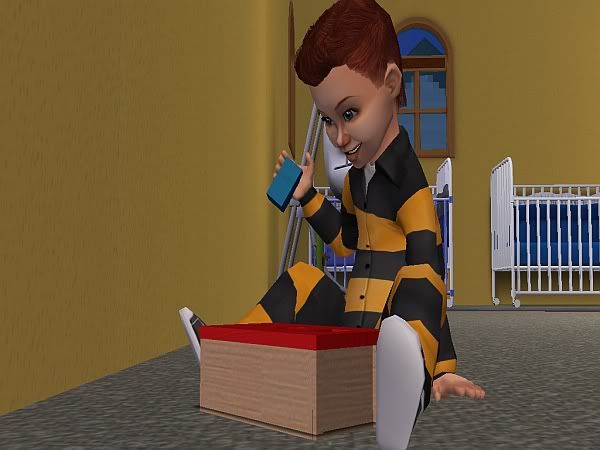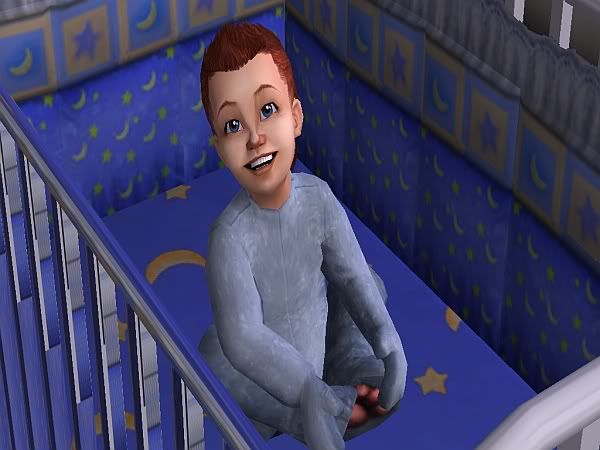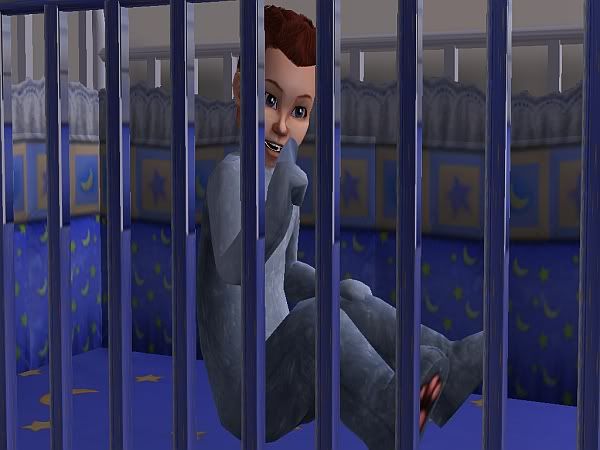 (Evan)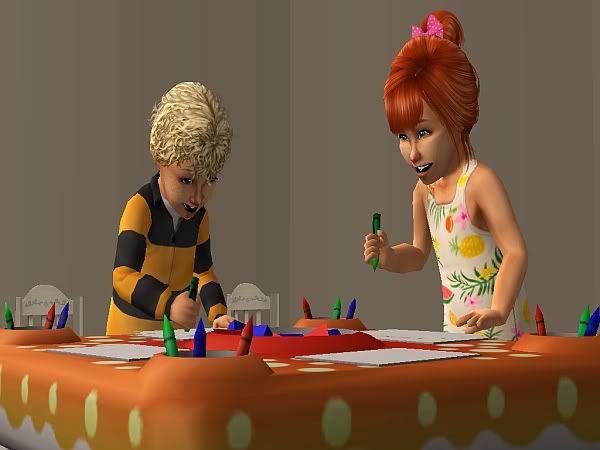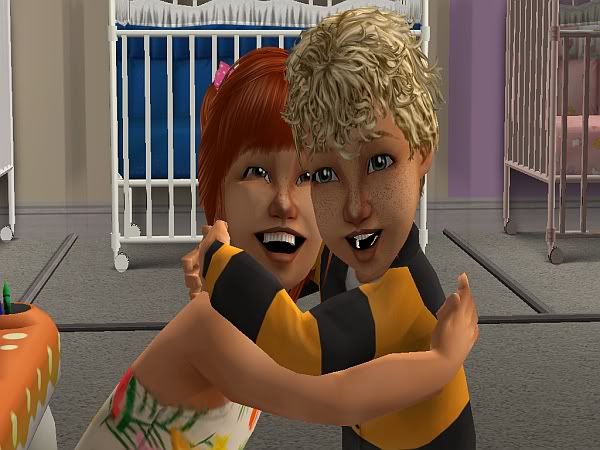 (Devon and Cayla)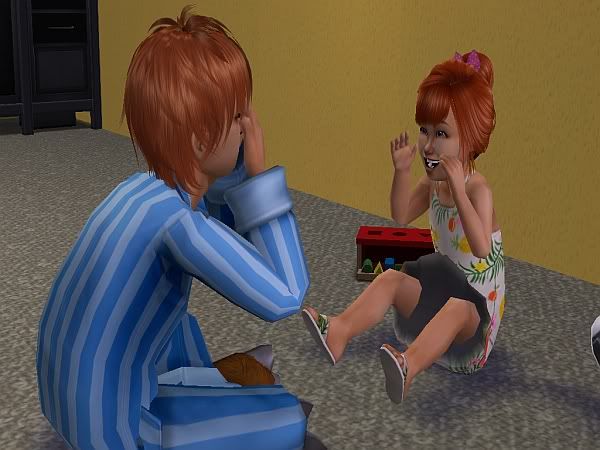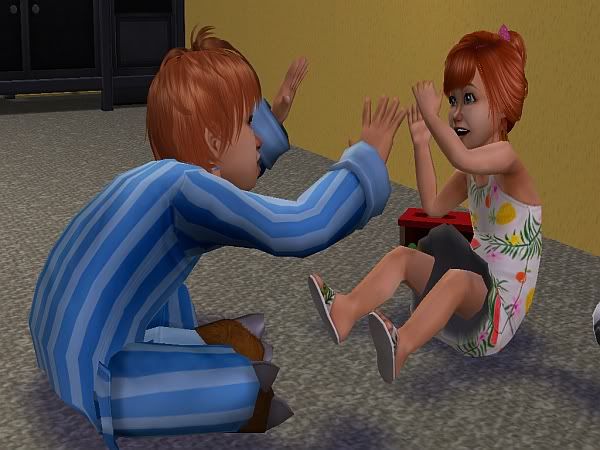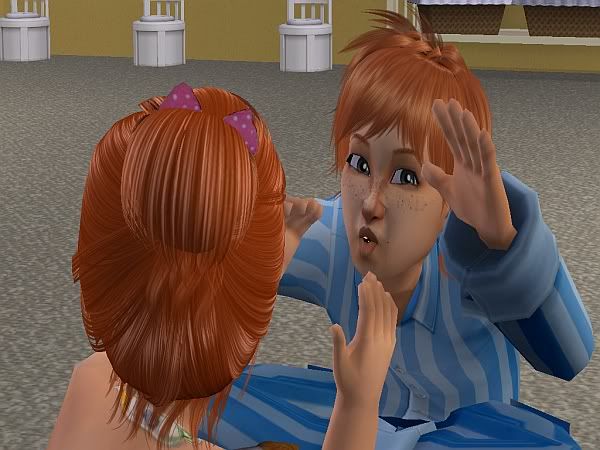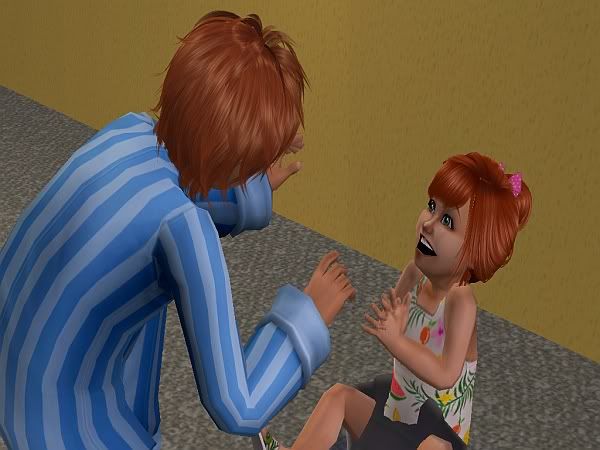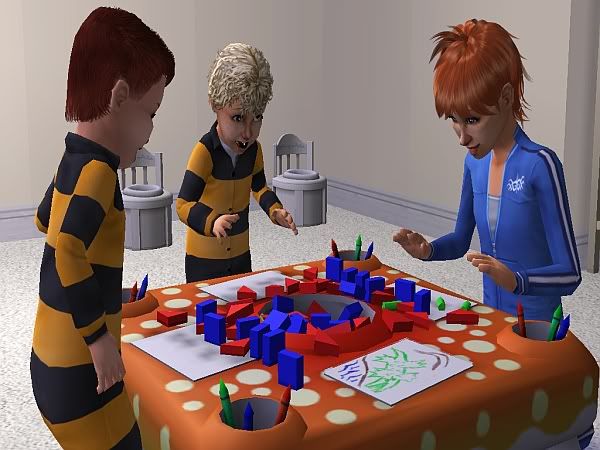 Cameron is a big help with the triplets. He really loves to spend time with them. I wonder if he would have been lonely as an only child.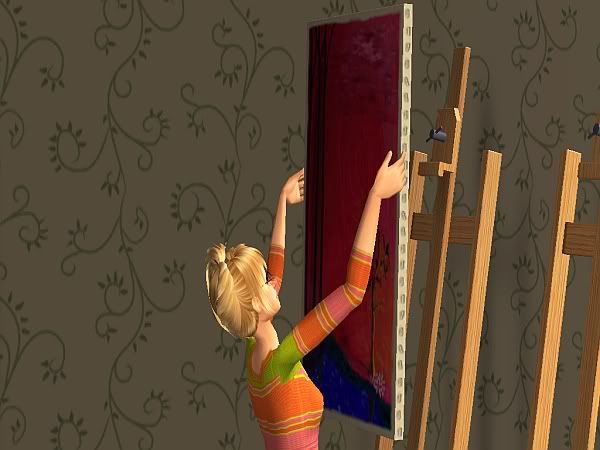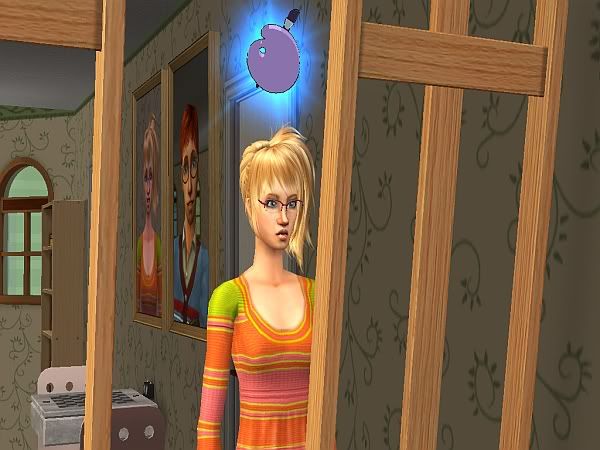 Once the triplets were a bit more self-sufficient, I was able to find time to work on my painting and I eventually painted my own masterpiece!
I wonder what my life will be like in the future, raising triplets, but whatever happens, I'm sure it will be an interesting learning experience for both me and my husband.
Stats:
Rotation: 4
Households: 2 of 2
Playable Sims: 12
# of Total Residents (PS + Graves): 12
Community Lots: 4 (0 NPC)
Business Districts: 0
Universities: 0
Downtown: No
Sim Multiplier: 2
Population: 24
CAS Sims Available: 3/4
University Funds: $19,075
Number of Fires: 2
Number of Burglaries: 1
Number of Electrocutions: 0
Number of Graves: 0
Businesses:
Club Carnahan - Russell Carnahan - 4
Electric Avenue - Russell Carnahan - 9
Purrfect Pets - Jackie Carnahan - 3
Fresh Fish and Veggies - Rachel Lieman - 4
Careers: Slacker - 0/1
Current Mood:
busy