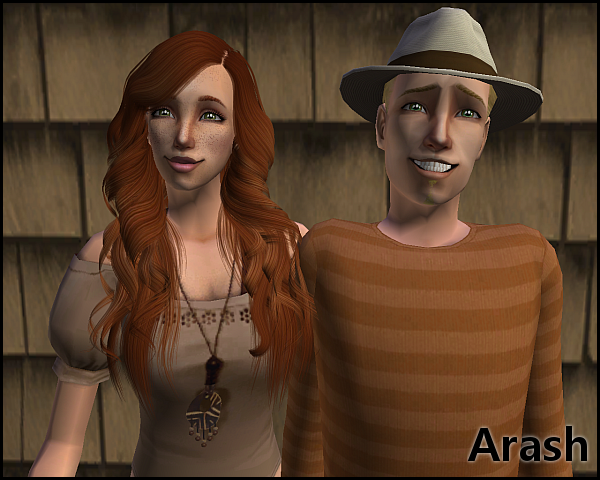 I am back from South Dakota and I have an update for you! This time it is the Arash family which consists so far of Nicholas and his wife Elizabeth.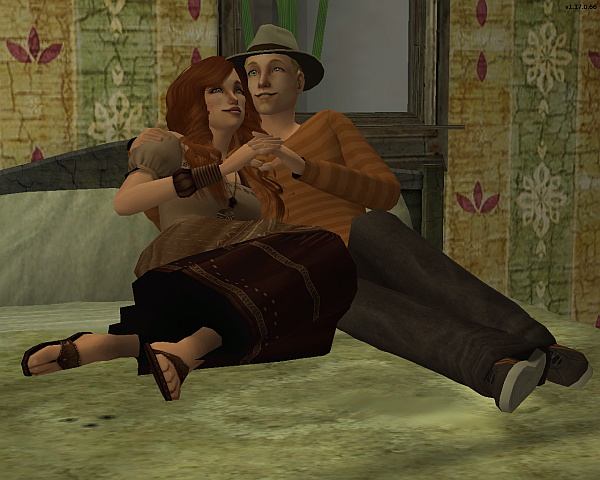 Both Nicholas and Elizabeth rolled the want for a baby so they got started on it right away. They also happen to have three bolts.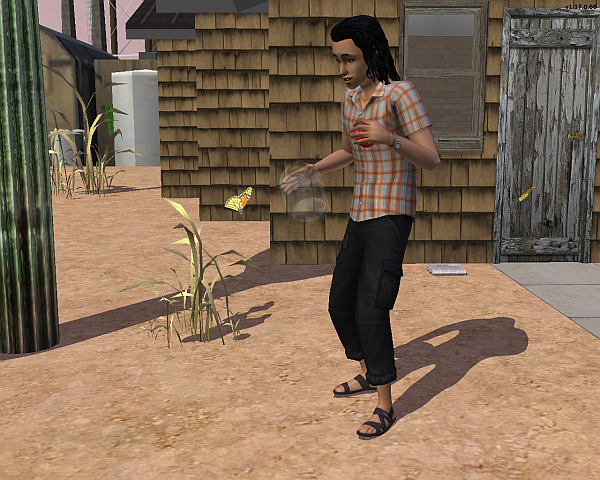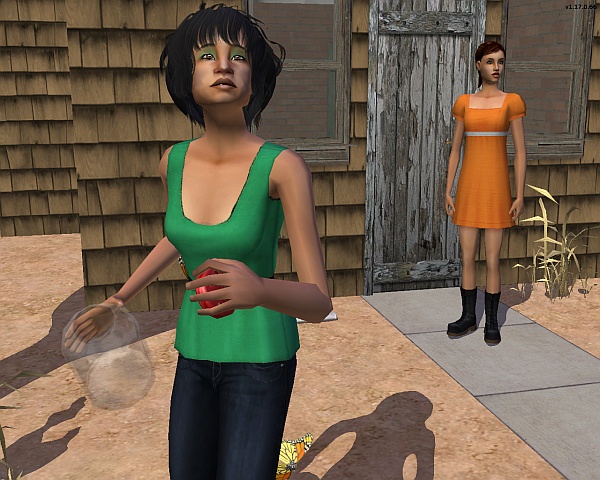 I decided to add some sims from other simmers to my game and above are Rocky, Pumi, and Dorris who are all by
maranatah
.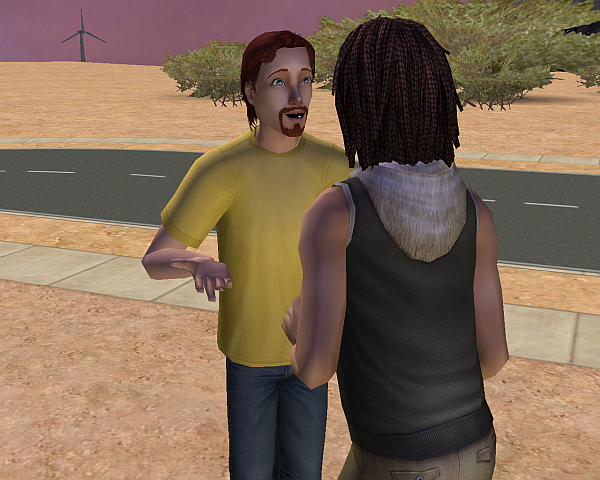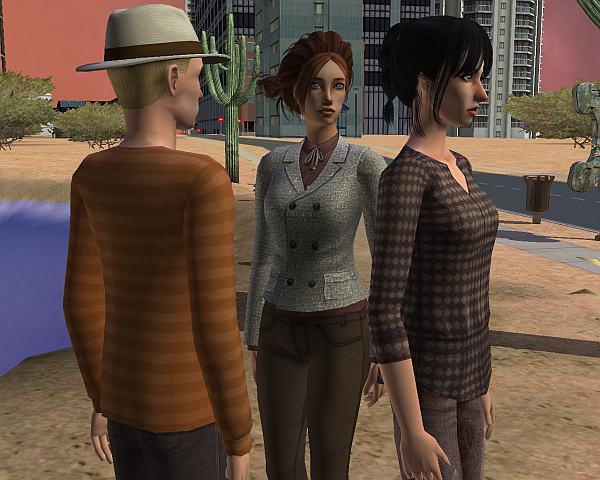 And Joshua (in the yellow) and Marissa (with the bun) are by
pnkpnthr334
.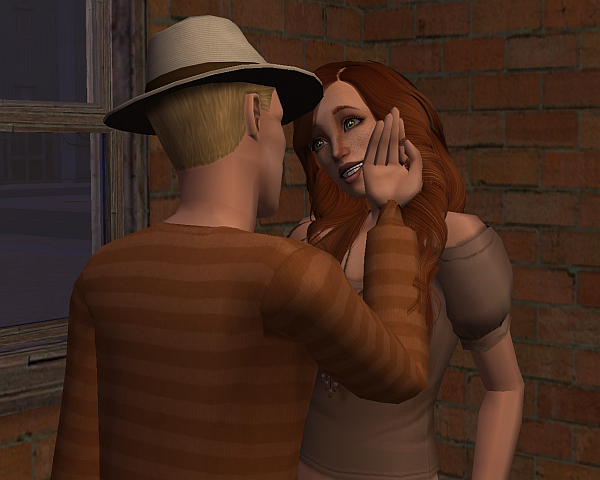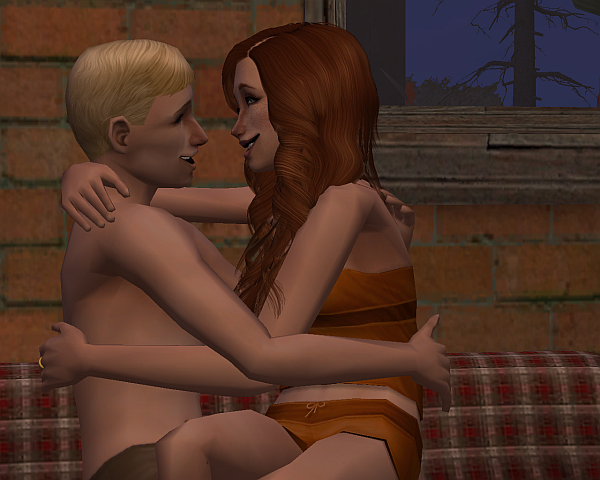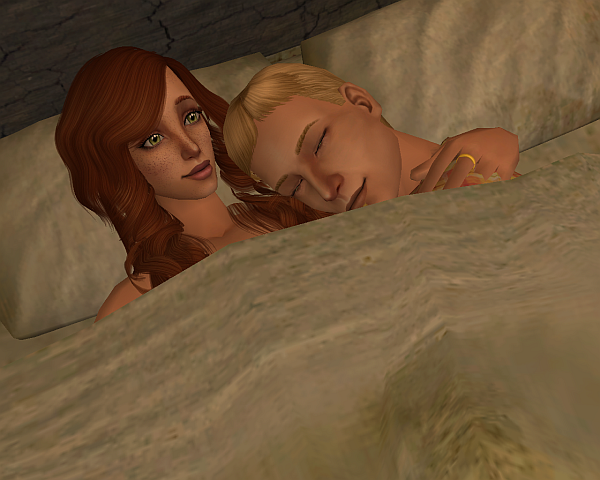 These two give me warm fuzzies. They really do love each other.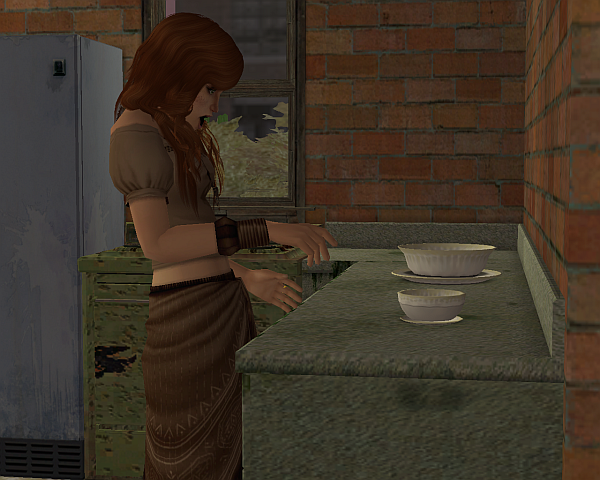 It seems that Nicholas and Elizabeth's tries for a baby were successful.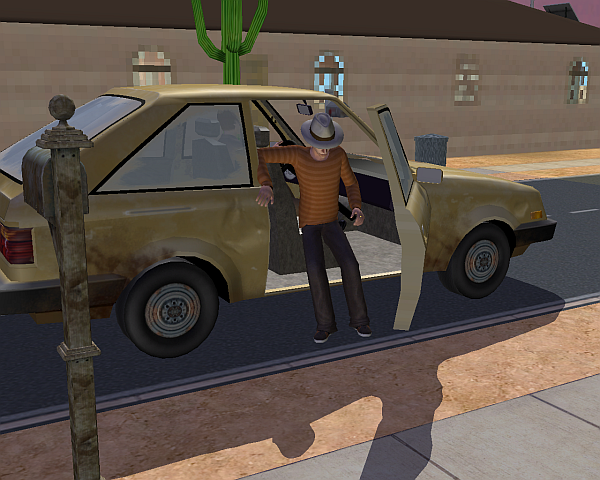 Nicholas got a job in the military since he is not able to join the law enforcement career which is his LTW.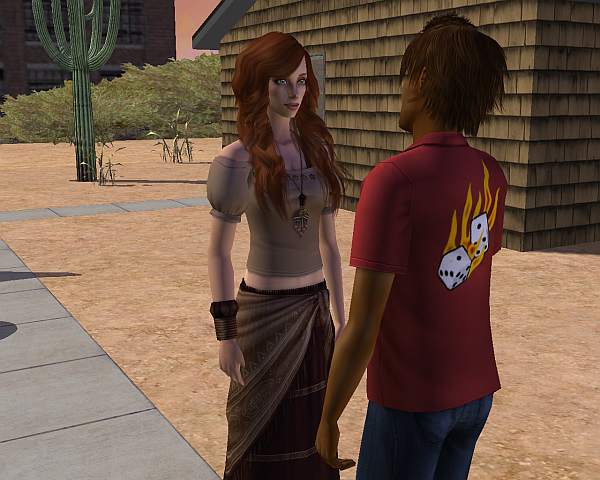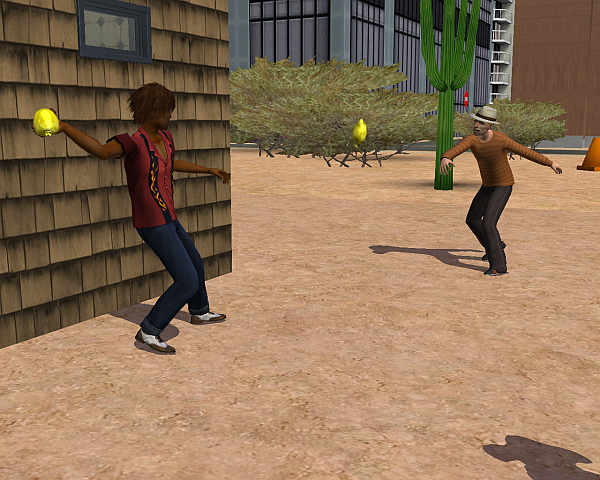 There always seem to be people over. Nicholas is very popular; he had already made five friends before I even started playing this lot.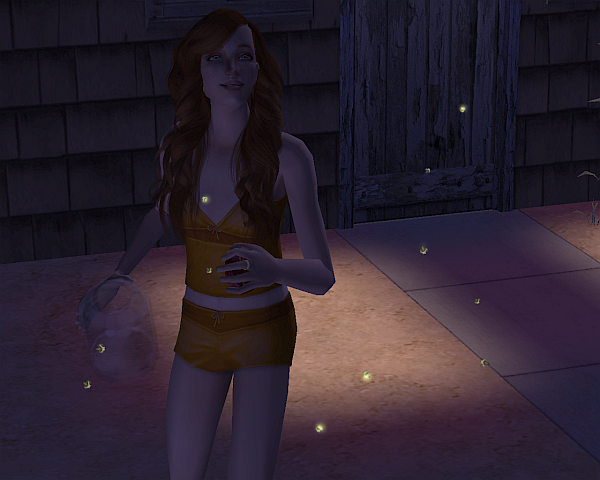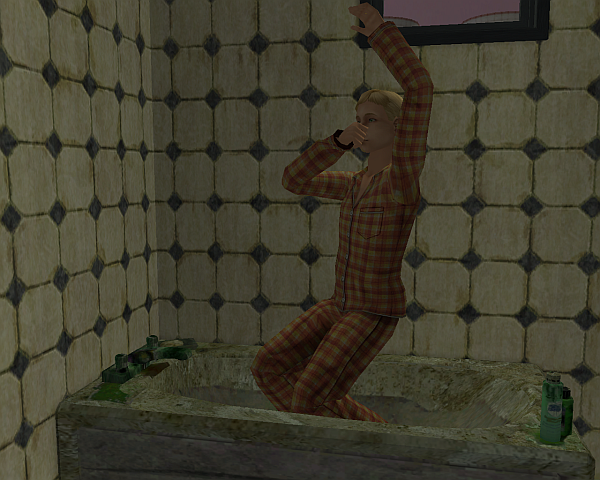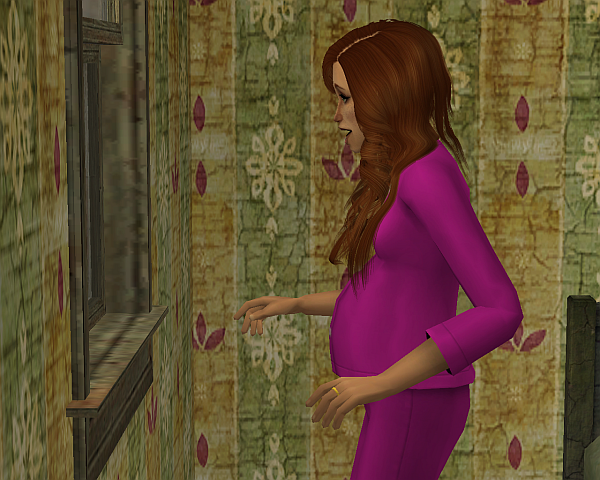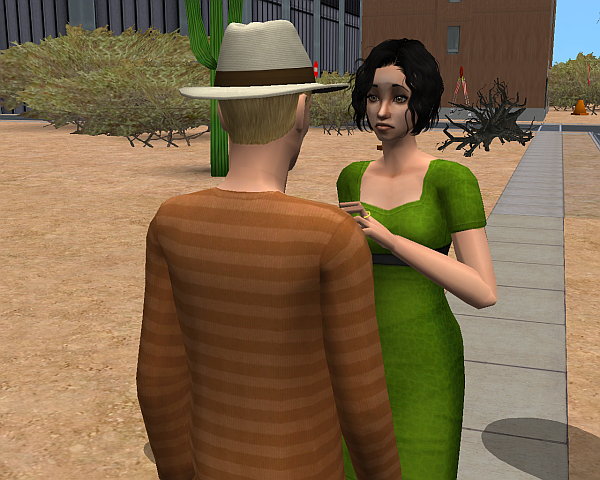 Clara Eniola stops by to visit and her and Nicholas quickly become friends.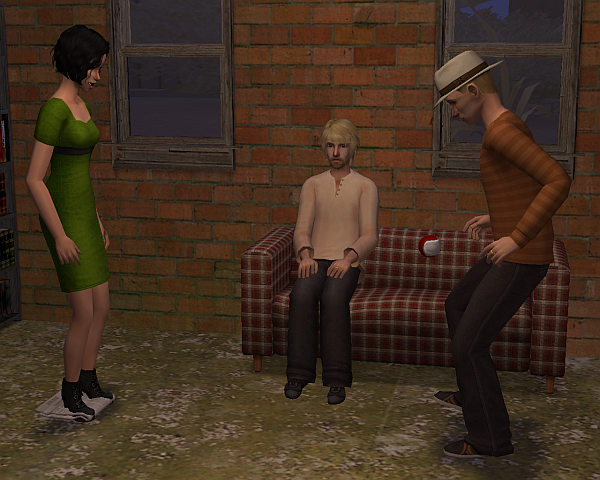 Oliver Garland observes their kicky ball match.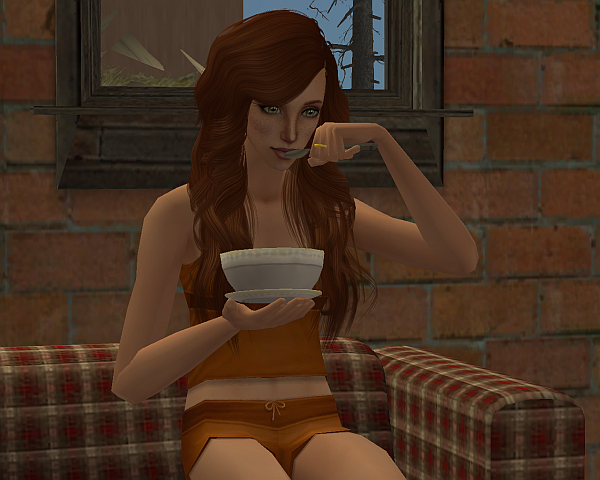 Elizabeth rolled the want to eat cereal every single morning without fail. It is her favorite food.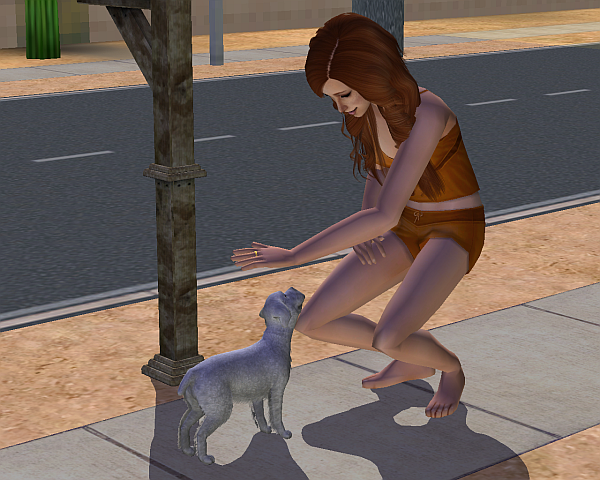 Elizabeth's LTW is to raise 20 puppies or kittens so I tried to get her to befriend a stray in order to adopt it.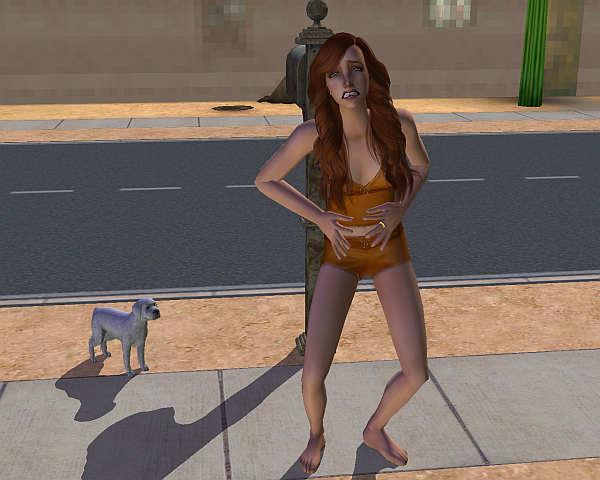 The game had other plans.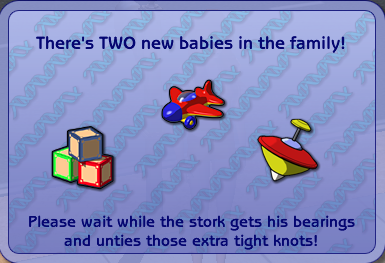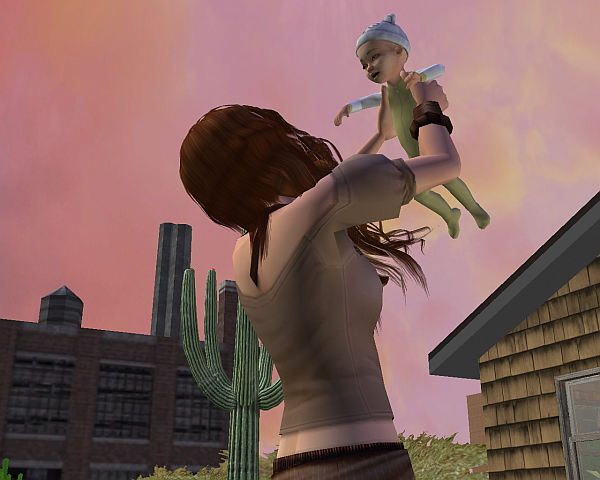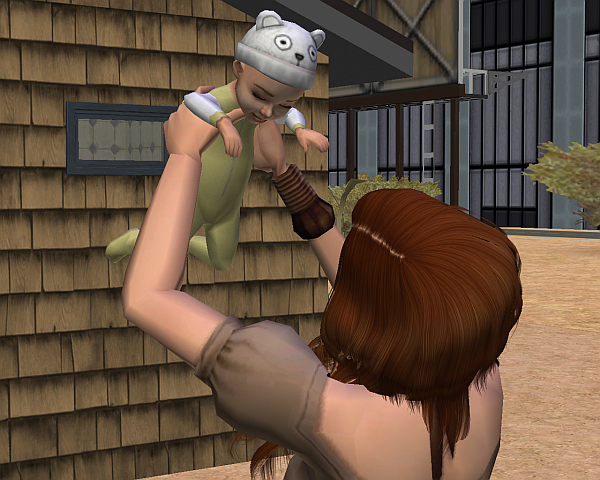 Twins AGAIN... A boy, Reginald, and a girl, Rachel.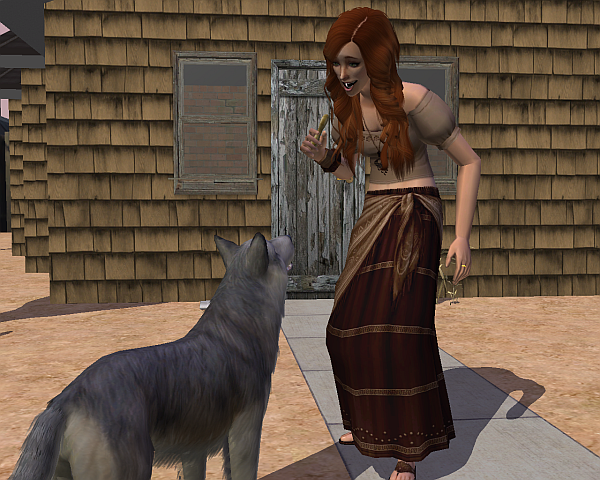 Elizabeth tried to befriend a different stray and failed. They always run away JUST as adopt becomes an option.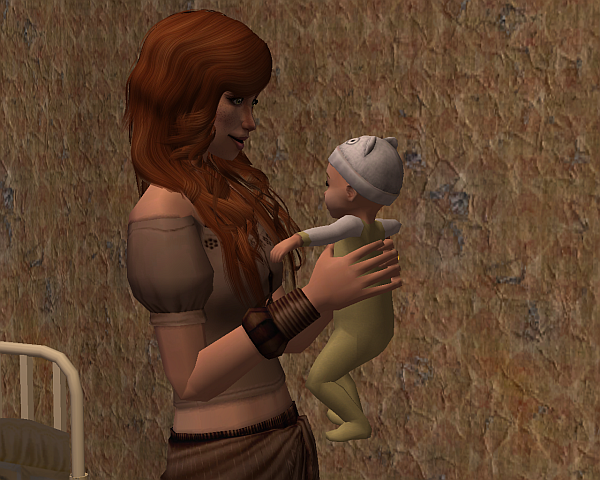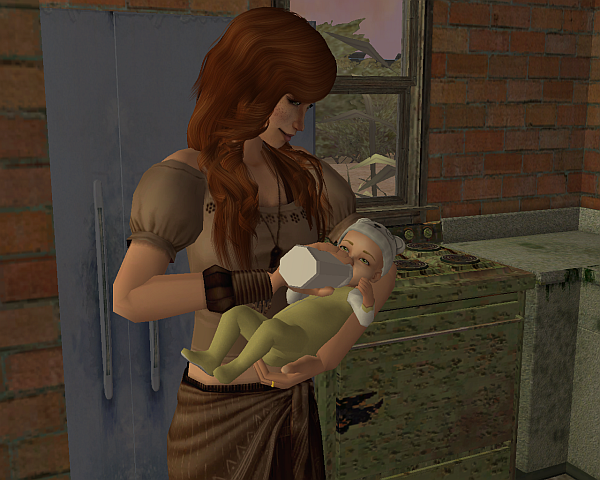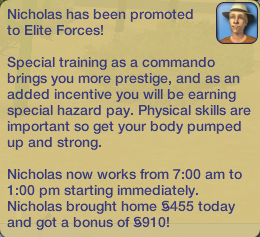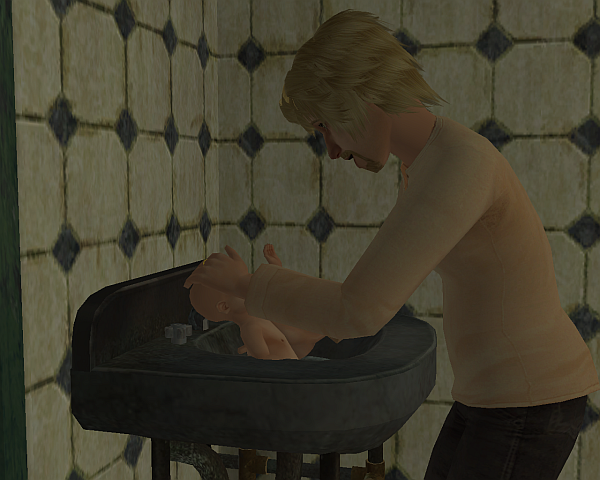 Oliver came to visit Nicholas and Elizabeth (he is best friends with them both) and decided to lend a hand with the kids.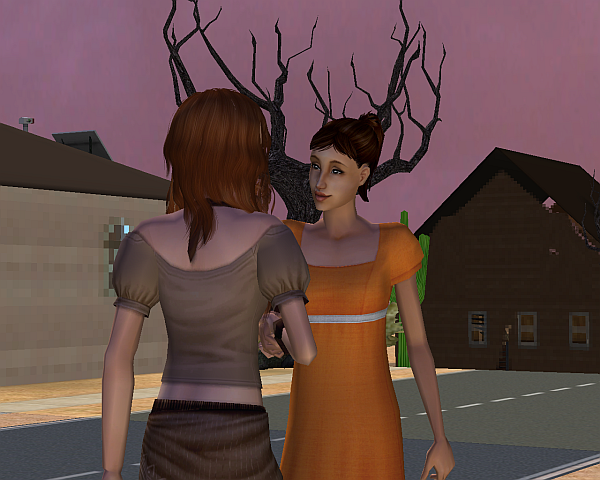 Dorris by
maranatah
stops by for another visit.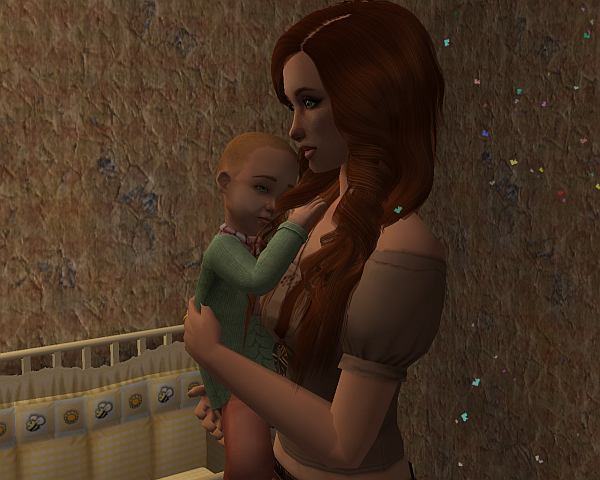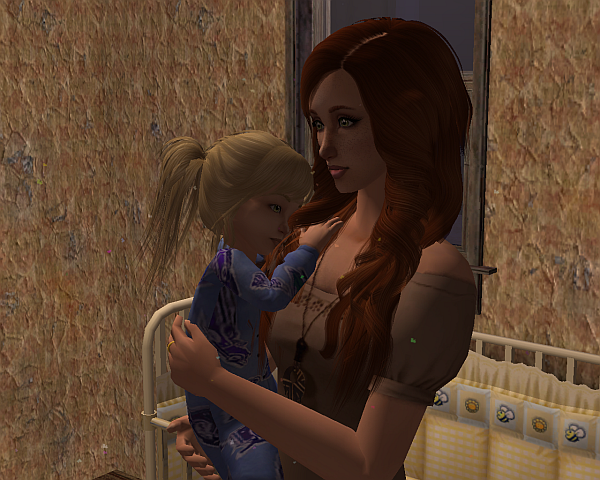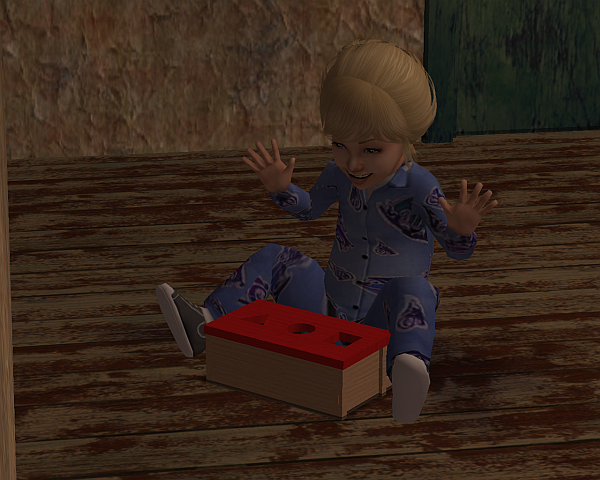 And before I knew it, it was time for Reginald and Rachel to become toddlers!
This was the last of the peasant households. Now onto the merchant households which will hopefully be easier to take care of! Thanks for taking the time to read. :)