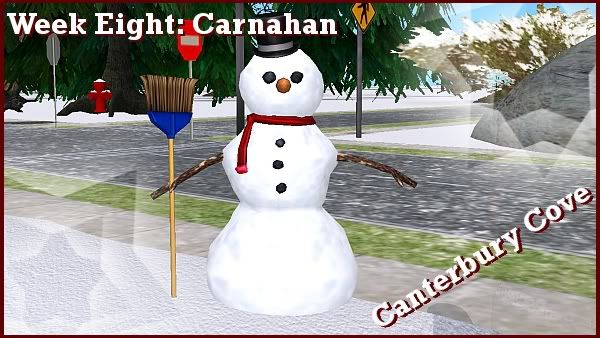 Finally, an update. I don't know when I will be able to post another. I am extremely frustrated with my computer right now. I have been having some serious issues with fps lag that I just can't seem to fix and it makes it frustrating instead of fun to play. Hopefully I can work it out, but I don't know if I will be able to. Anyway, enjoy this update for now.
Oh, and I feel I should warn you that this update is somehow simultaneously depressing while being full to the brim with toddler spam. Don't ask me how that works.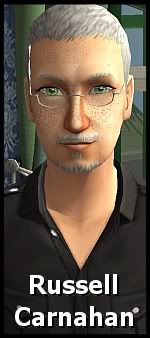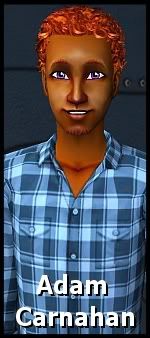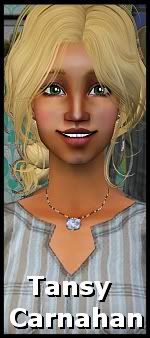 Being that I am now an old woman, I feel that I should have more knowledge of life and feel like I have experienced more and like I can take on anything. But the truth of the matter is that I am still just human and that the good things in life still make me happy, and the bad things in life can somehow still bring me down.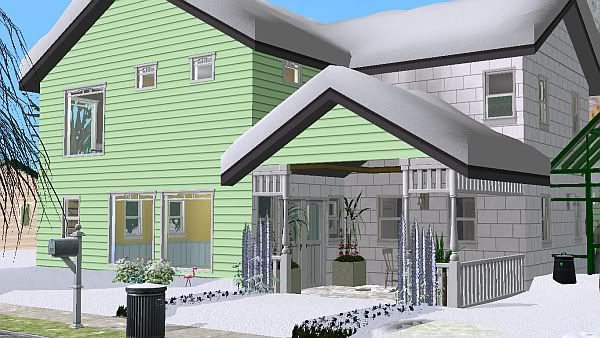 I don't mean to sound bitter. I do have a wonderful life in a beautiful home with a husband that I don't deserve, the very founder of Canterbury Cove, and our son Adam and his pregnant wife Tansy.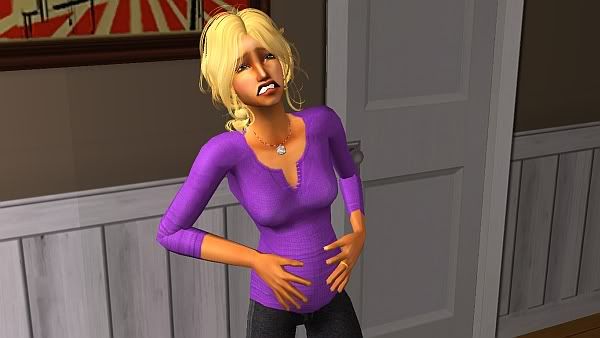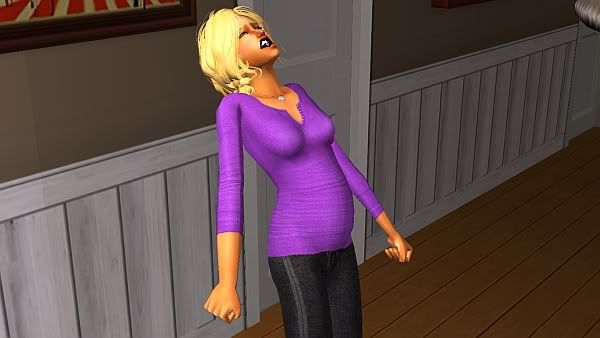 In fact, before we knew it, Tansy went into labor.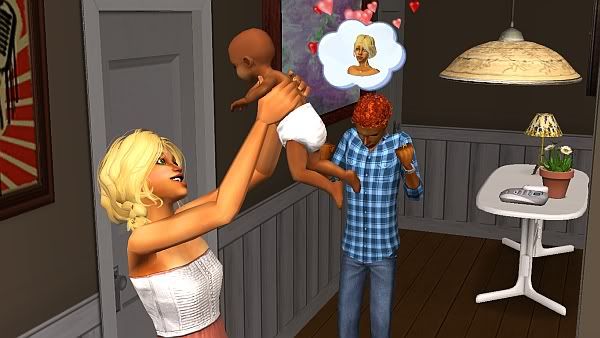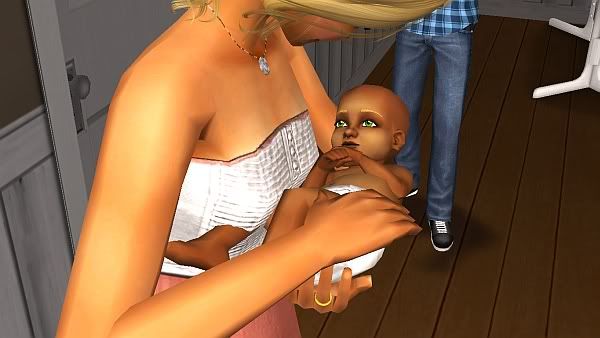 She had a beautiful baby girl with her father's skin color, and her mother's hair and eye color. They named her Gwenevere but call her Gwen for short.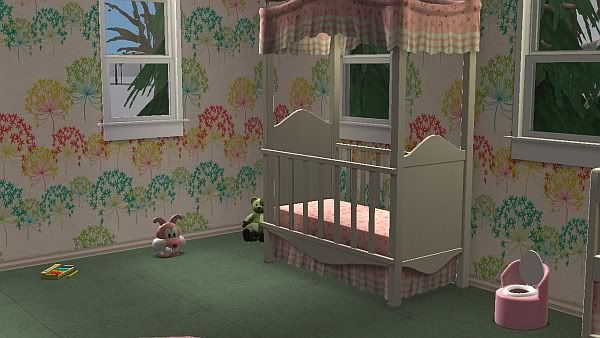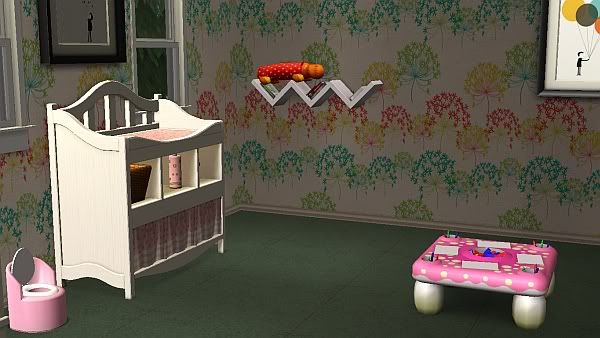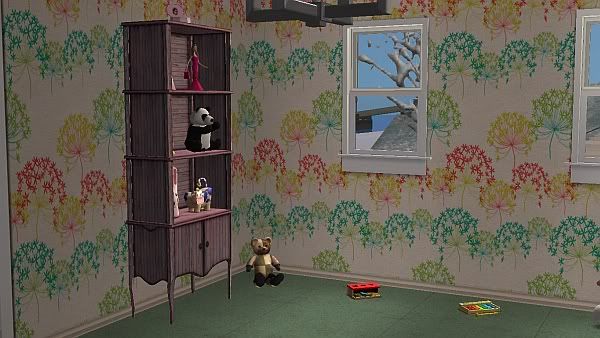 We converted the spare room to a nursery for Gwen. Tansy and I had a lot of fun decorating it. Adam and Russell were mostly just there for moral support.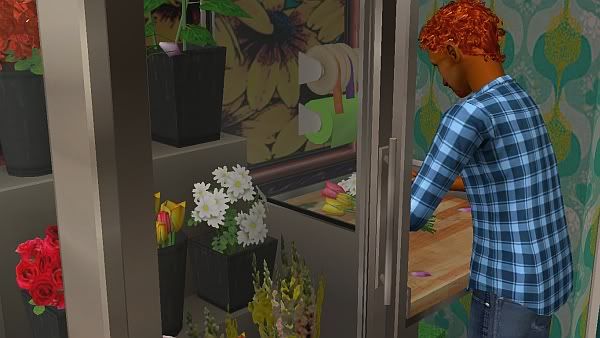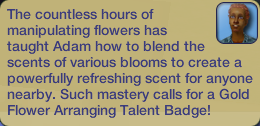 Adam has still been working hard on his flower arranging. He knows that it is a sort of feminine hobby, but we are all very respectful of him and the flowers really do brighten up the house.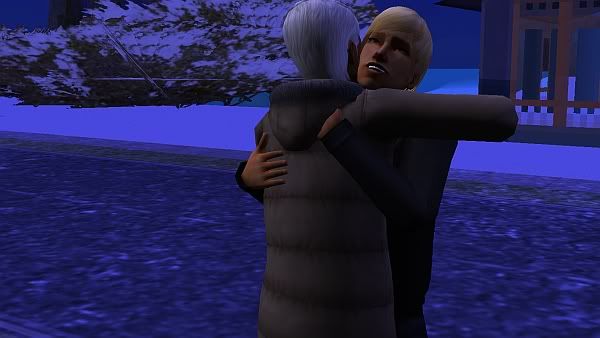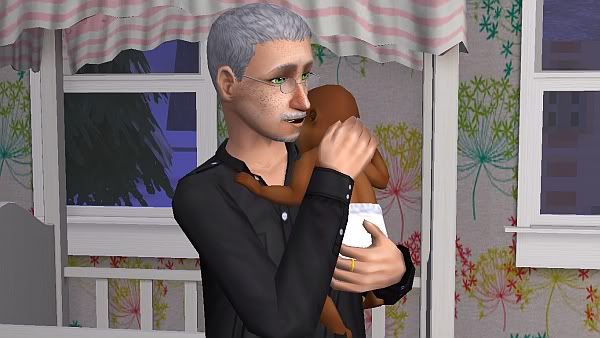 Even though Russell and I are both very fortune minded we realize that family is also important and we try to spend as much time with both our children and grandchildren as we can. We love them all so much.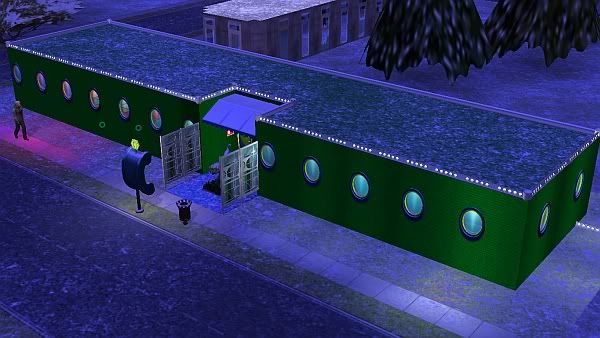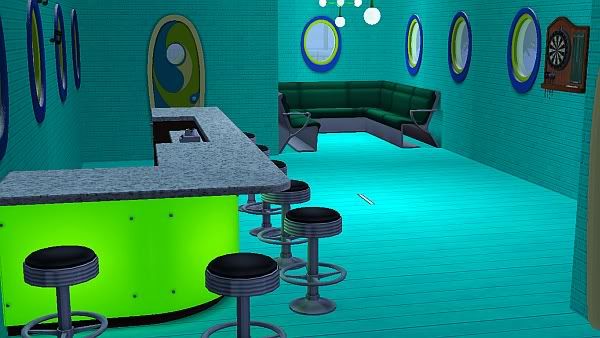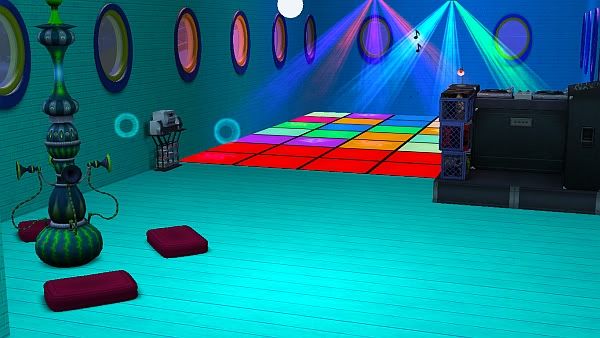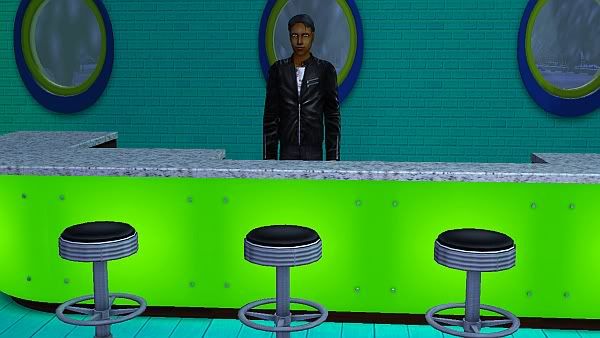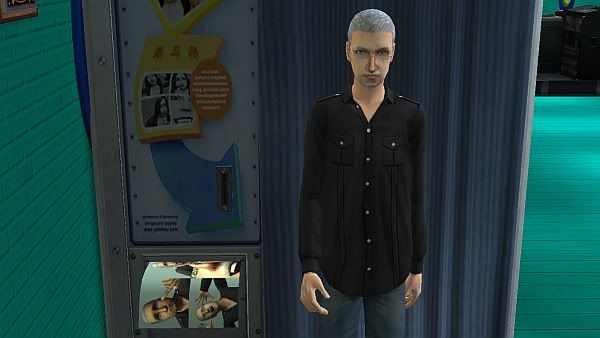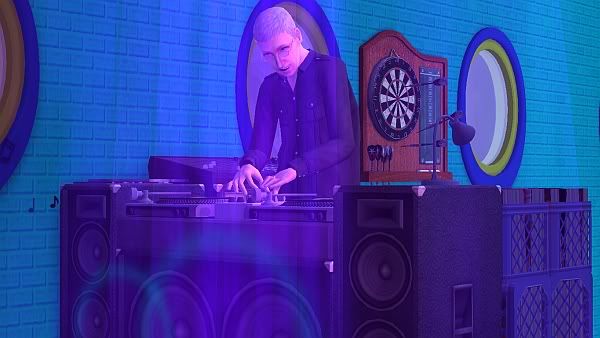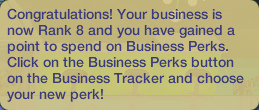 Even though Russell is getting on in years he still spends as much time as he can at his businesses. He recently remodeled Club Carnahan and I think it was a great improvement.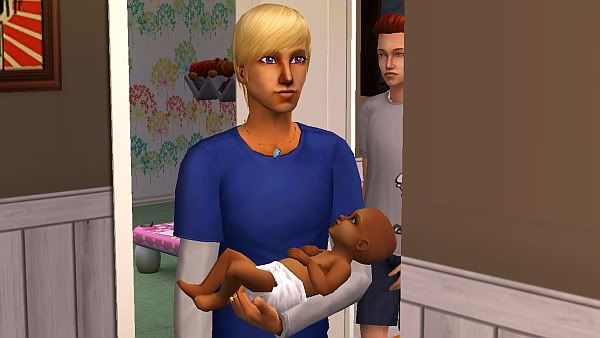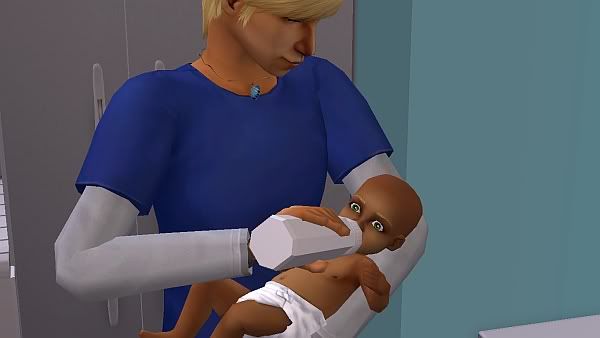 Bennett really likes to spend a lot of time around the house. I think he really misses being around so many people. And he really is a great help with Gwen.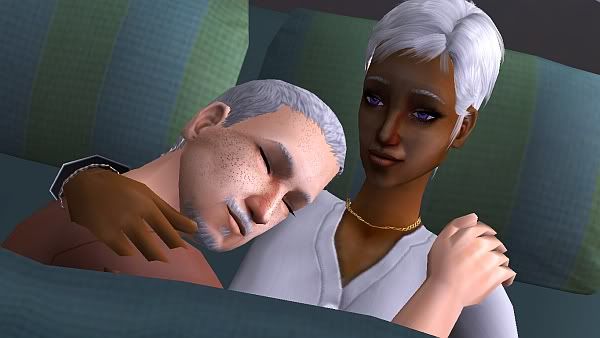 Honestly, I don't feel as old as I am. I still feel like a young woman and it seems strange to me that Russell and I are so old.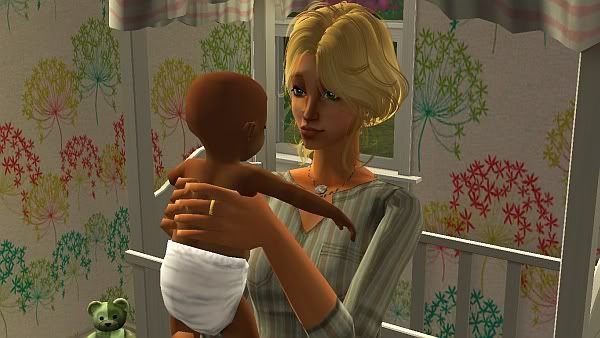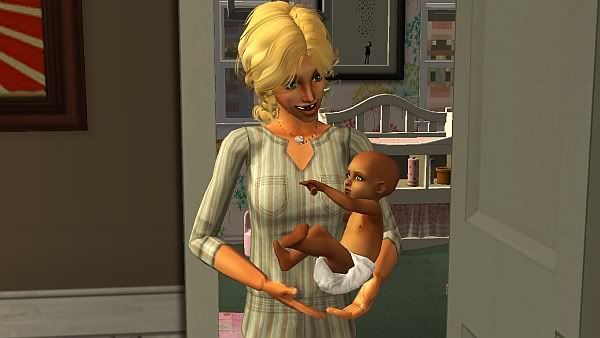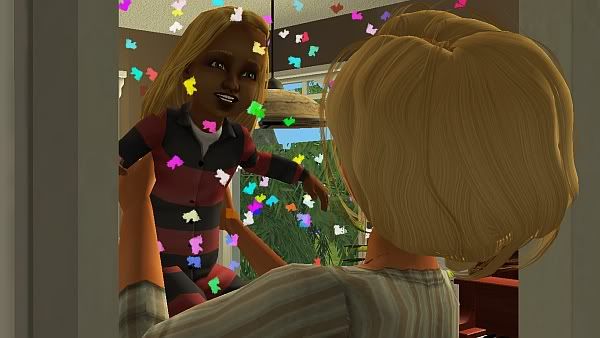 Time really does seem to fly by these days. Gwenevere just grew up into a toddler and is as adorable as ever.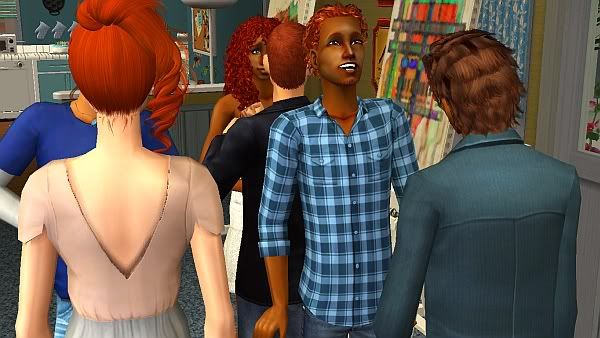 We threw a party to celebrate and invited the whole family and some friends over.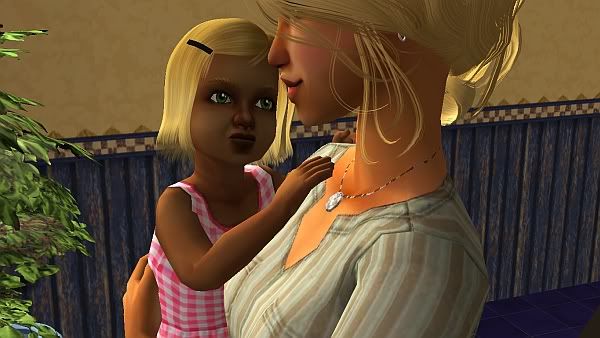 Gwen didn't really know what to think of all of the people at first but in the end she really enjoyed all of the attention that she got.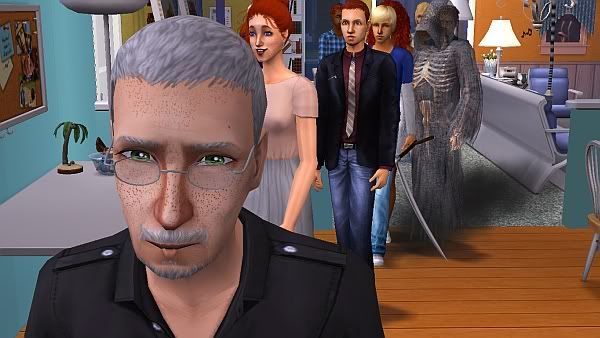 However, the party ended on a very sad note that night.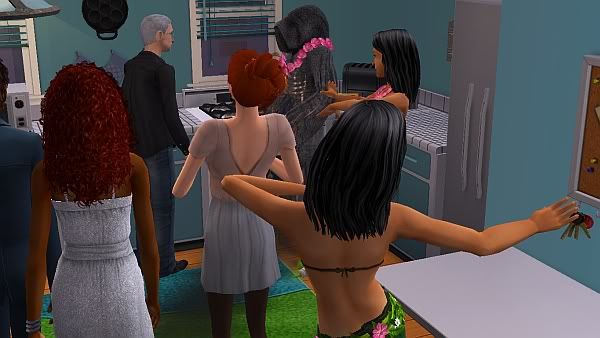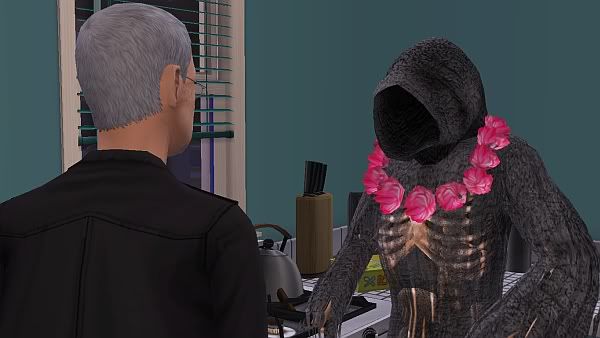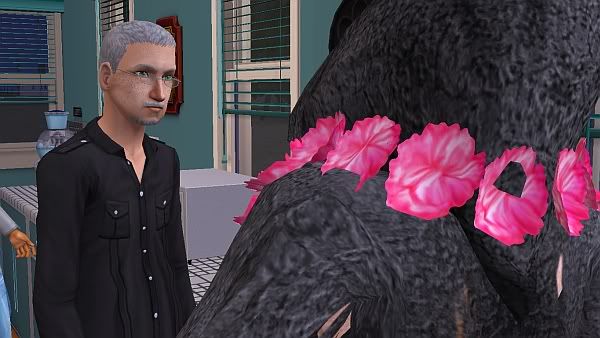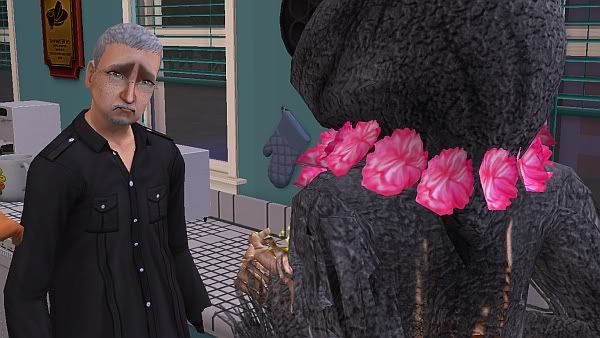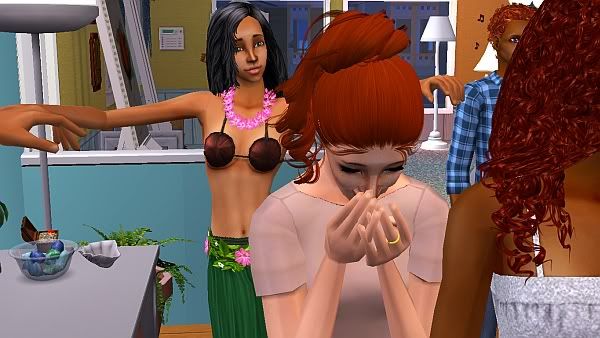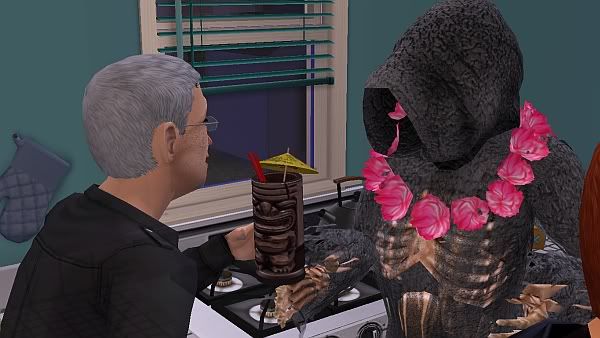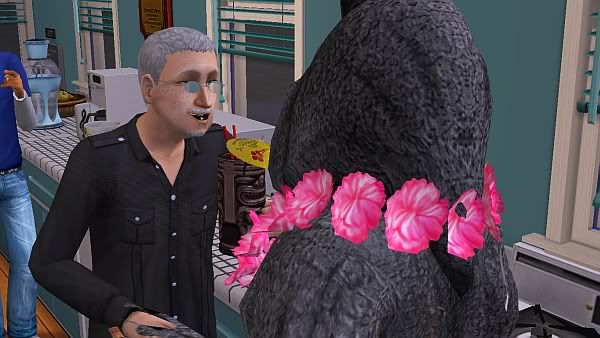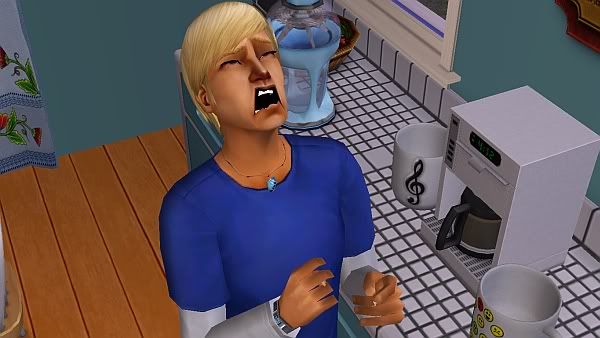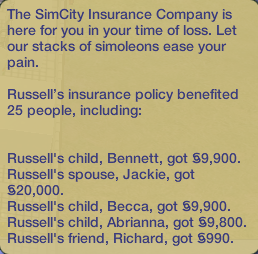 I am so sorry for all of the things that I ever did wrong. I know I wasn't the most faithful wife and you didn't know that Russell. I wanted to tell you, but in the end I am glad that you died not knowing what a terrible person I was. I miss you more than words can even begin to say... Your whole family misses you. You were a great man and a valuable asset to the whole town. Canterbury Cove just doesn't seem the same without you here.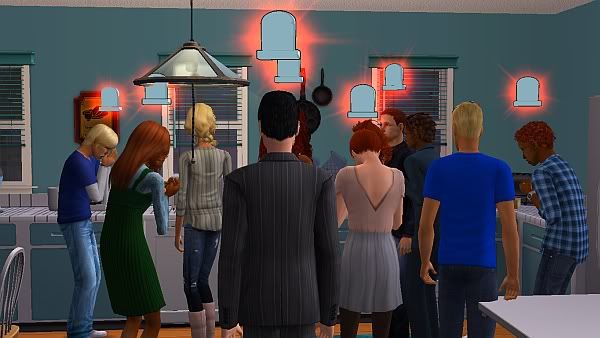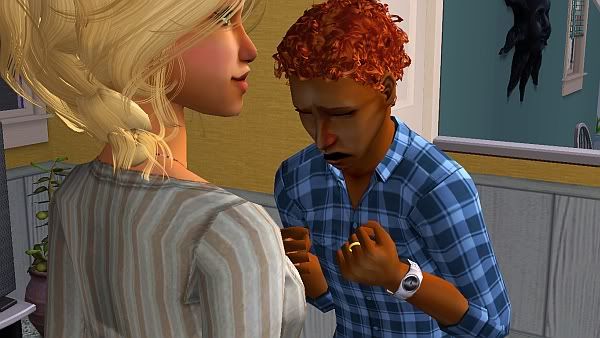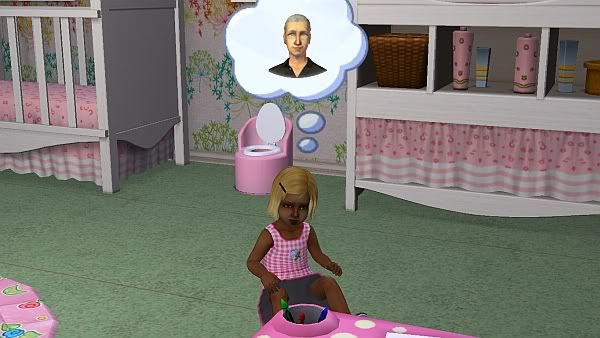 Russell, you will never be replaced.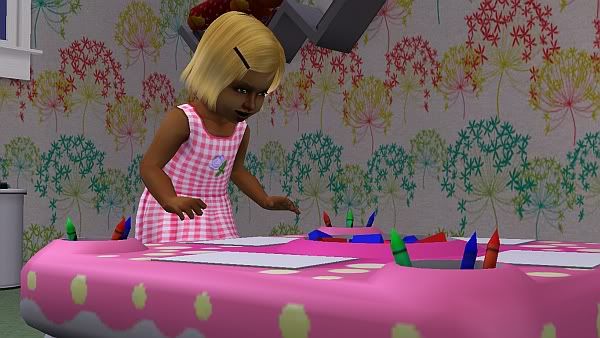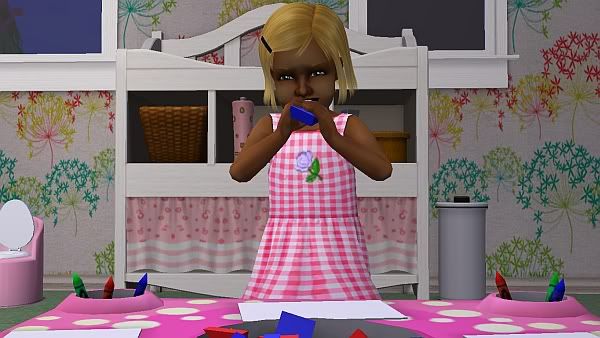 It's funny how life just keeps going. You may be so sad you can hardly do anything with yourself and yet somehow the world keeps turning. They days still turn into nights and then the sun rises again and you have to start all over. And slowly, little by little, things in life start to remind you why you are living it in the first place. And even though that hurt never goes away completely, you are finally able to move on. Gwen was the biggest help for me in getting on with my life. I focused as much attention on her as I could.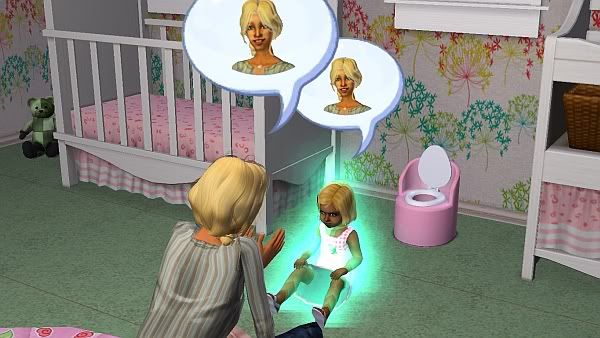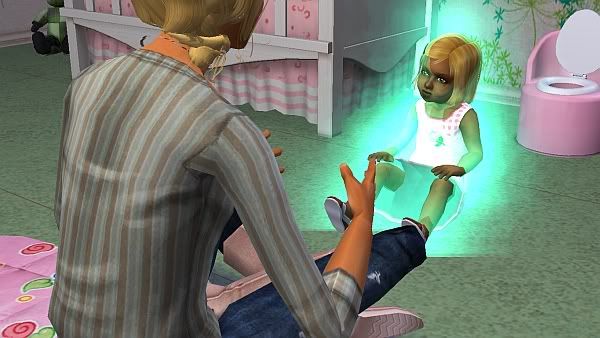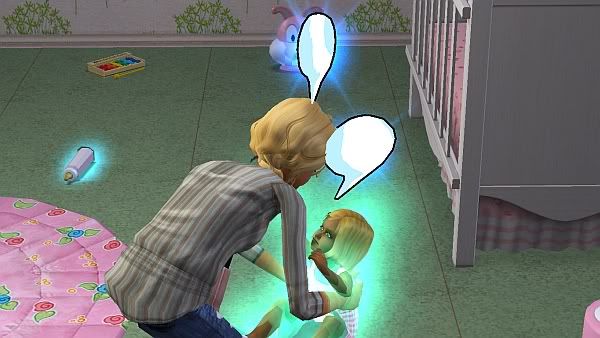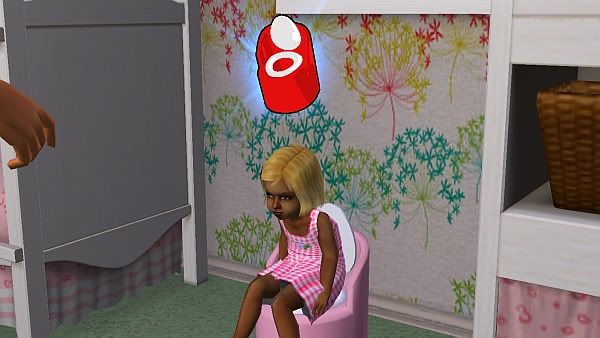 Tansy is a wonderul mother to Gwen and has taught her many things that she will need to know later on in life.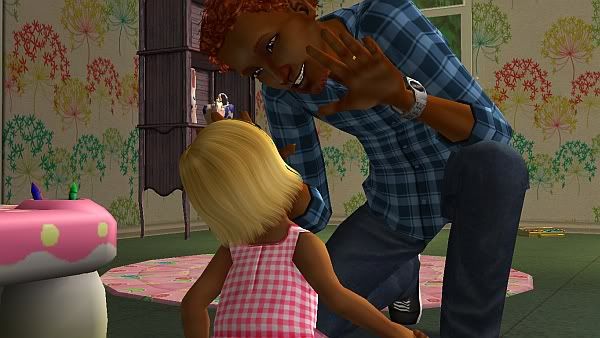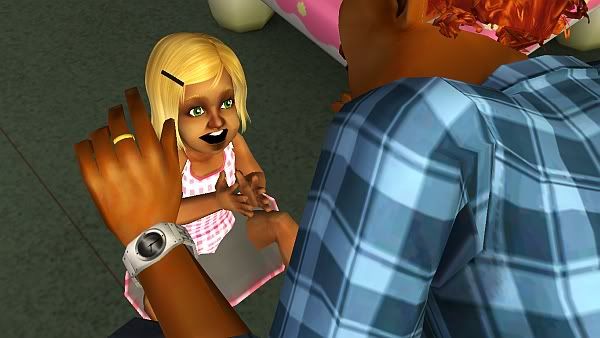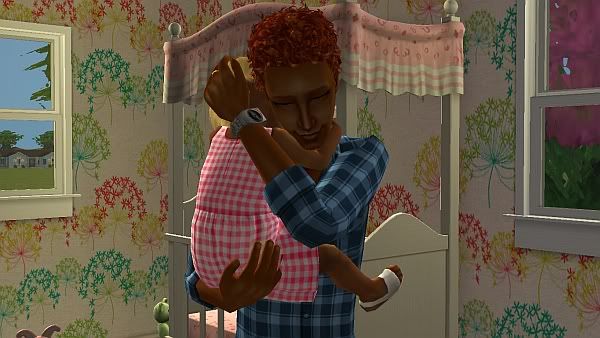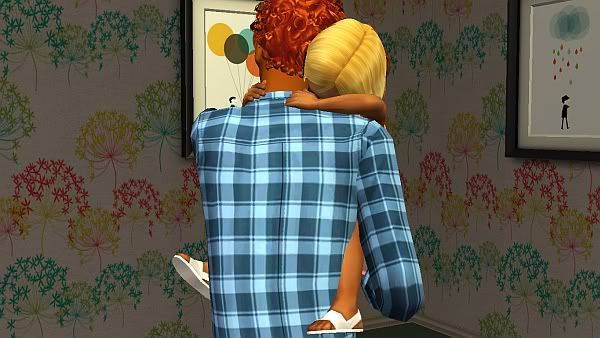 And Adam is the kind of father that every little girl wishes she could have. He treats Gwen like a little princess and you can tell that he really cares for her.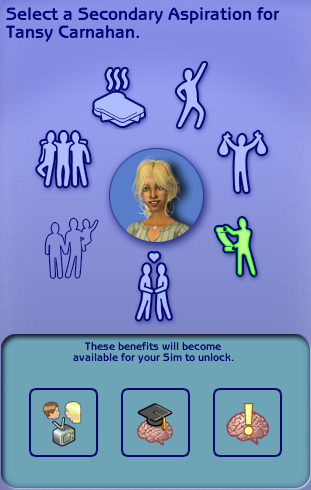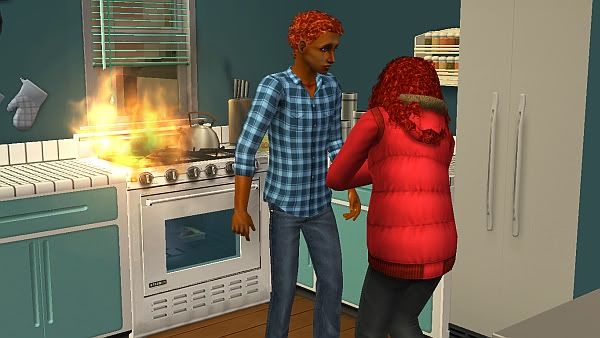 As if Russell's death was not enough of a tragedy, we had a fire in our house later in that same week.
Luckily it was put out with no problems and no one was hurt.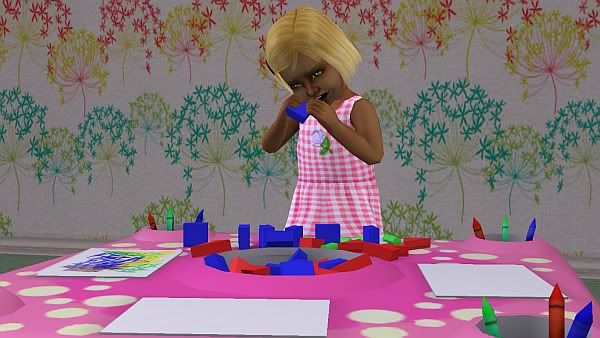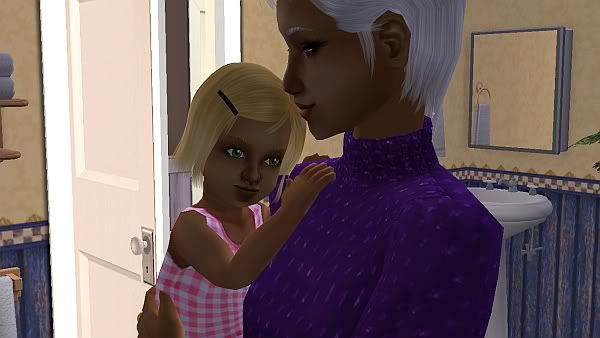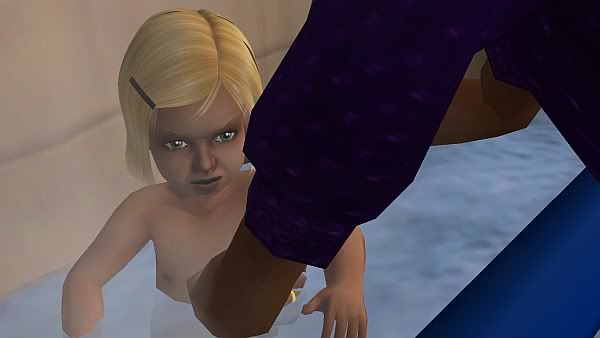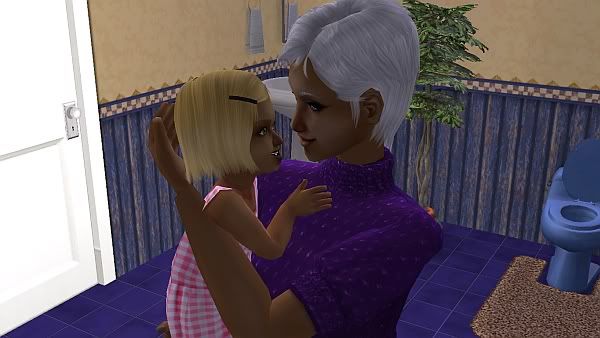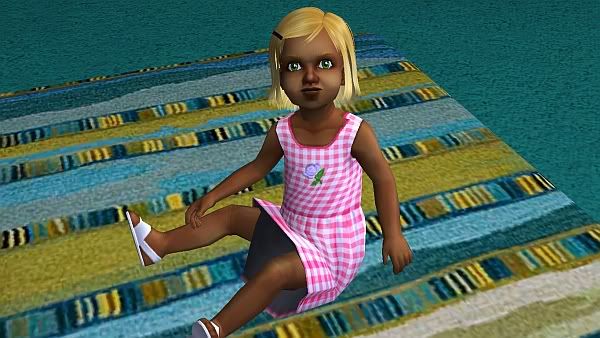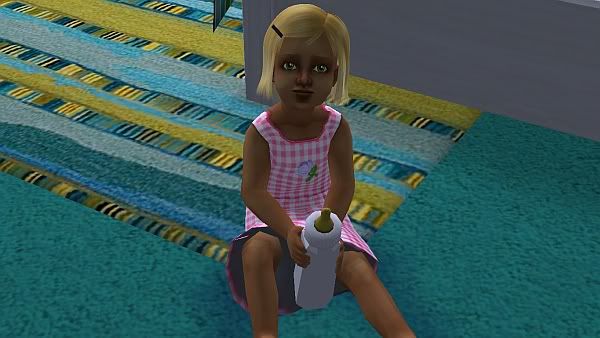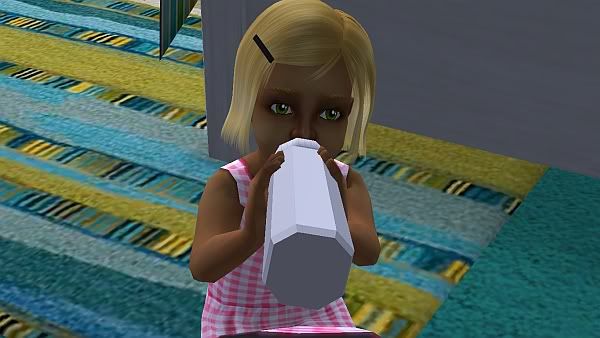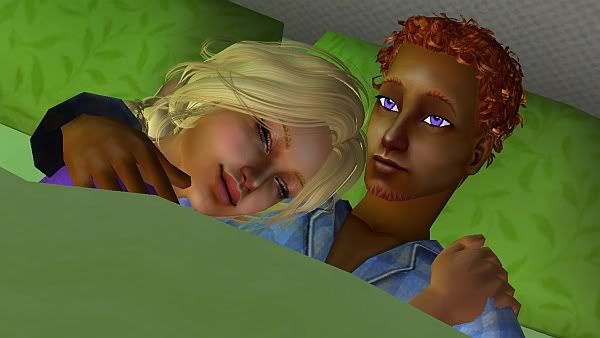 Adam and Tansy have a very strong relationship and it is evident that they love each other very much.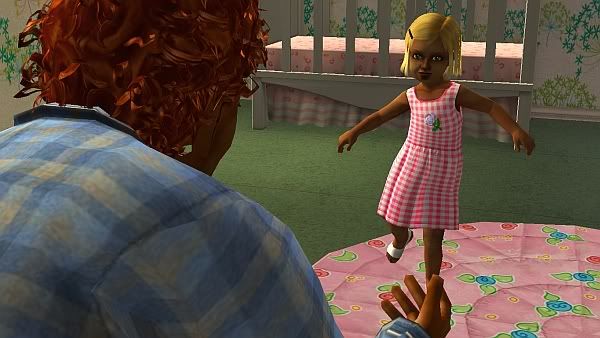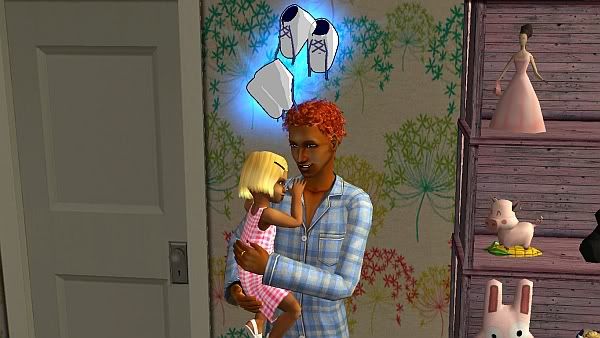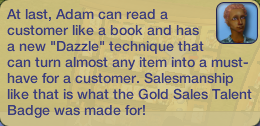 Now that Russell has passed on Adam has taken over all of his businesses. He is doing a great job and he is also making sure to balance his time between work and his family.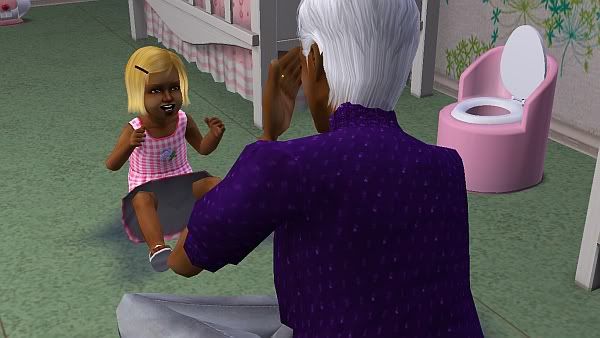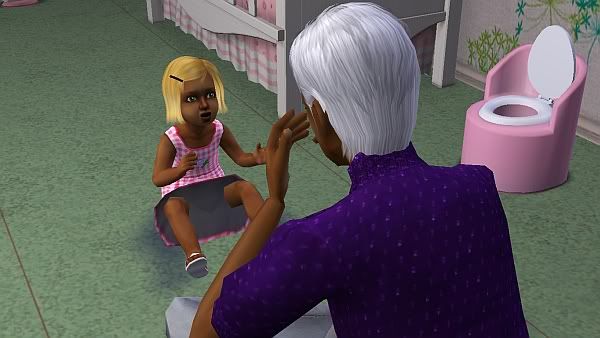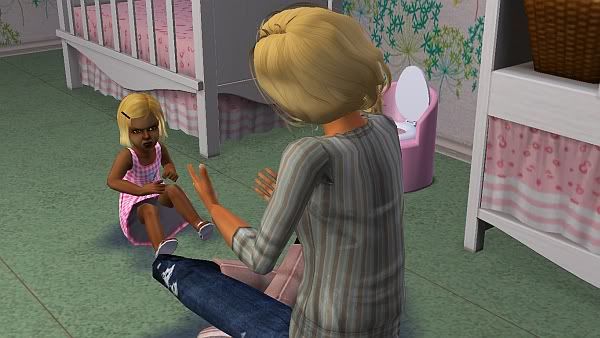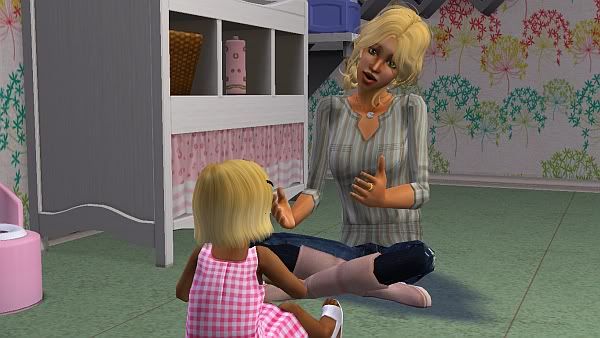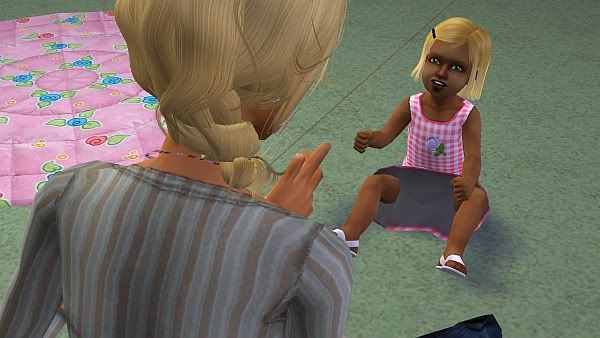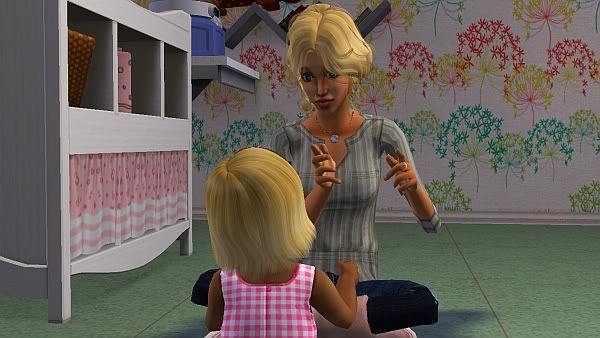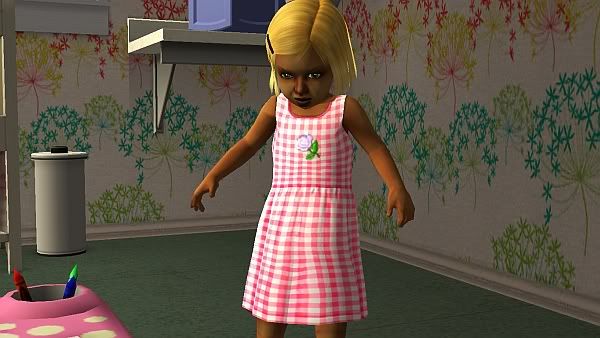 Once again it was time for Gwen's birthday. The little ones seem to grow up so quickly. We didn't throw her a party this time since she is so shy and doesn't really like to be around large groups of people.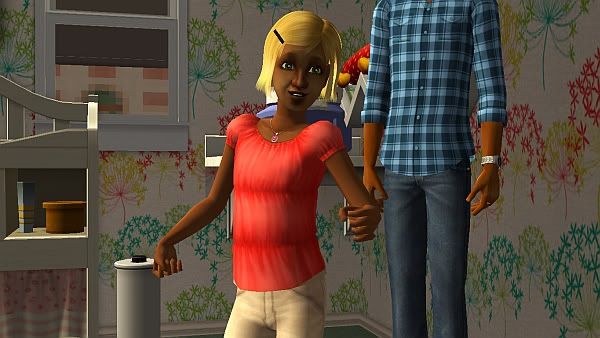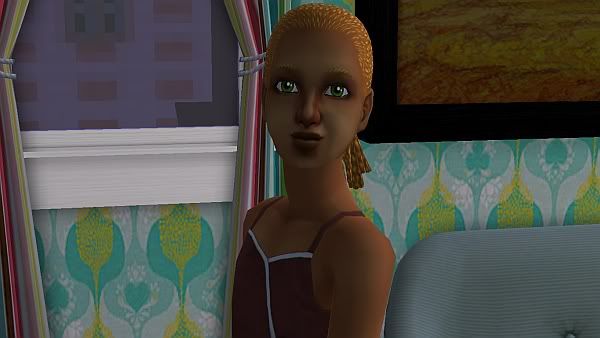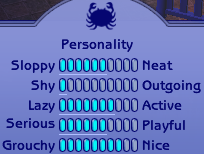 She grew into an adorable little girl, looking much like her father.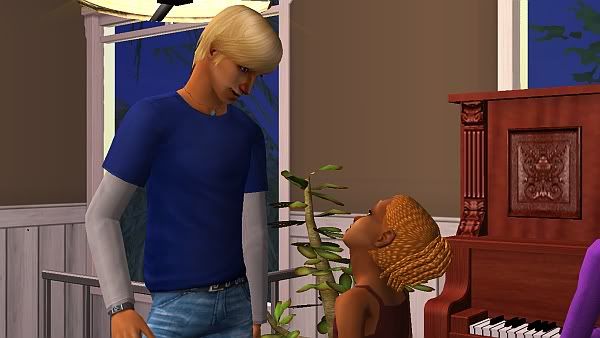 Even though many things change, it is nice that some of the best things seem to stay the same. I hope that even though I don't value myself as much as I maybe should that my family will at least have gotten something out of my life with them and that when I die and go on to be with my husband that at least one person might think of me as fondly as everyone remembers Russell Carnahan, the founder of Canterbury Cove.
Stats:
Rotation: 8
Households: 1 of 6
Playable Sims: 31
# of Total Residents (PS + Graves): 32
Community Lots: 12 (0 NPC - 1 Military)
Business Districts: 0
Universities: 0
Downtown: No
Sim Multiplier: 4
Population: 124
CAS Sims Available: 10/13
University Funds: $375,779
Number of Fires: 6
Number of Burglaries: 2
Number of Electrocutions: 1
Number of Graves: 1
Businesses:
Club Carnahan - Russell Carnahan - 6
Electric Avenue - Russell Carnahan - 10
Odds and Ends - Russell Carnahan - 10
Purrfect Pets - Jackie Carnahan - 10
Fresh Fish and Veggies - Cameron Lieman - 10
Douglas Firniture - Cameron Lieman - 10
Just Dance - Cameron Lieman - 3
Albrecht Auditorium - Richard Albrecht - 9
Delights - Richard Albrecht - 9
Alina's - Alina Albrecht - 6
Gamer's Cove - Abrianna Donaldson - 4
Greene's - Marc Greene - 7
Bennett's - Bennett Carnahan - Rank 0
Careers:
Architecture - 0/1
Business - 2/5 (Richard Albrecht, Stephan Donaldson)
Criminal - 0/1
Law Enforcement - 1/2 (Bailey Albrecht)
Military - Unlocked (Bennett Carnahan)
Music - 1/Unlocked (Alina Albrecht)
Slacker - 1/1 (Joel Webber)
-------------------------------------------------------------------------------
- I was absolutely torn apart when Russell died. I loved him so much. He was such an awesome sim. =(
- Gwenevere is the second or third kid born in Canterbury Cove with that skin set and I don't think I like it. When I rebuild I am going to switch the kids' skins and then delete them.
- Sorry for all of the Gwen spam. Not much else really happened other than Russell dying and that one fire. At least she is cute!
I hope you guys have an awesome day/night. Thanks for reading.
Current Mood:
awake