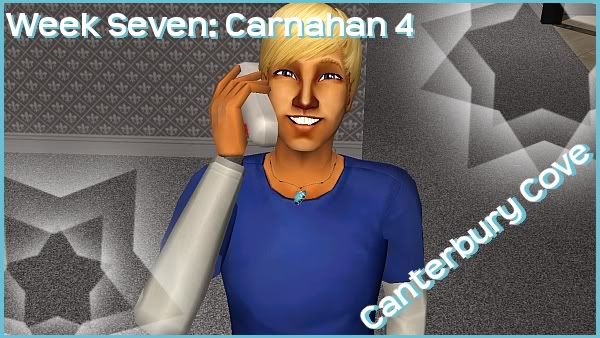 I'm back again! This weekend is a three day weekend for me and I am really hoping to get a lot of simming time in if I can. I also did a crazy thing today and joined Boolprop's NTM 7. I've never really done any competitions before, so I doubt that I will make it very far, but I am pretty excited for the experience. Anyway, on the the update.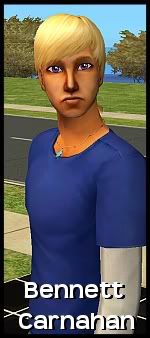 I think that unlike my sisters, I am excited to be on my own. Being a popularity sim can be hard in such a big family because you kind of just fade into the background sometimes. Now that I am on my own I can have as many parties as I want and invite as many people over as I please, including my family, of course.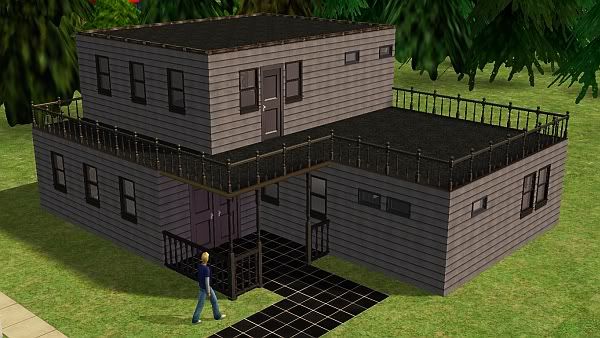 This is where I live now. It is the perfect size for either just me, or perhaps another person or two in the future, if that happens to come up.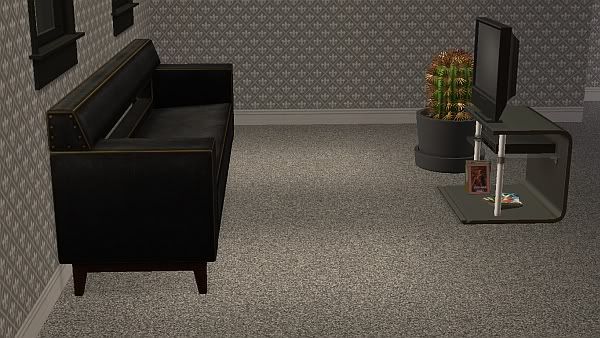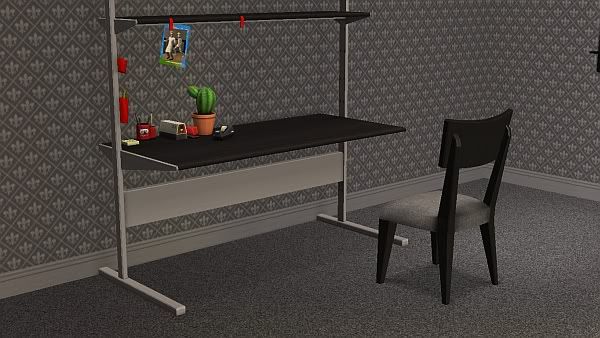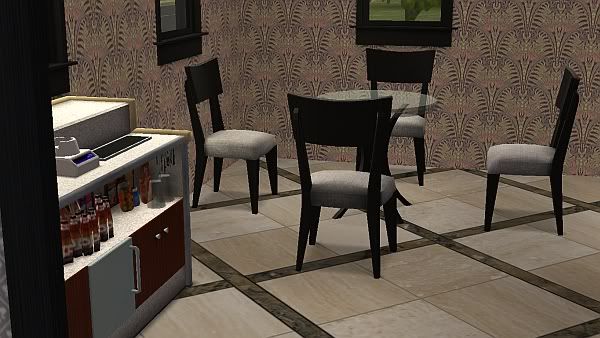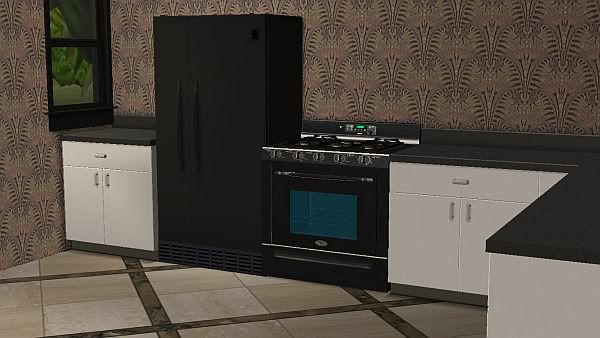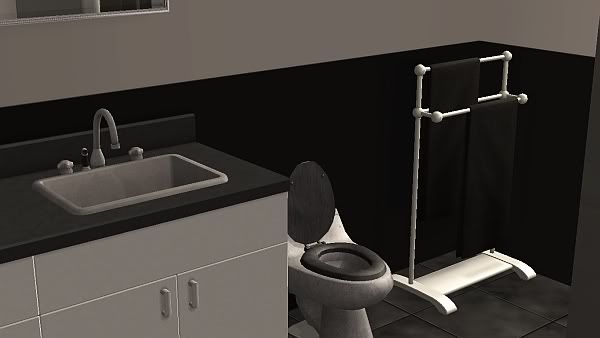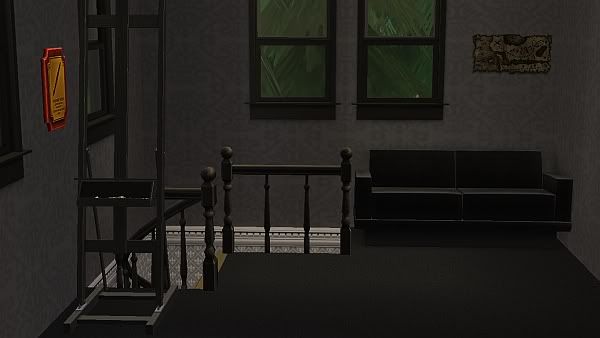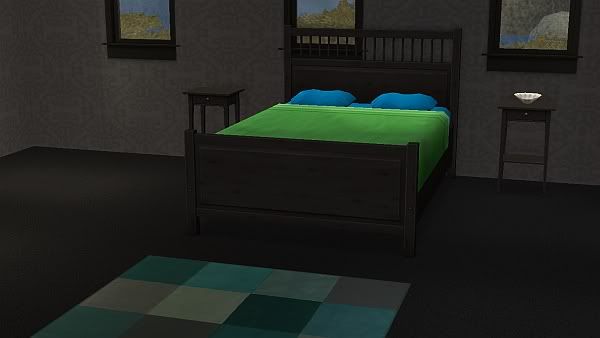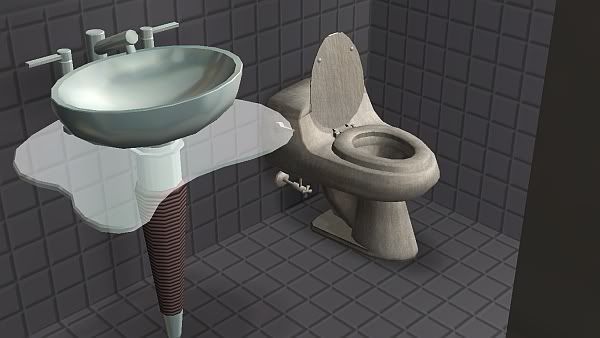 I don't really know anything about decorating, but everything matches (since it's all black), so I think it looks good enough.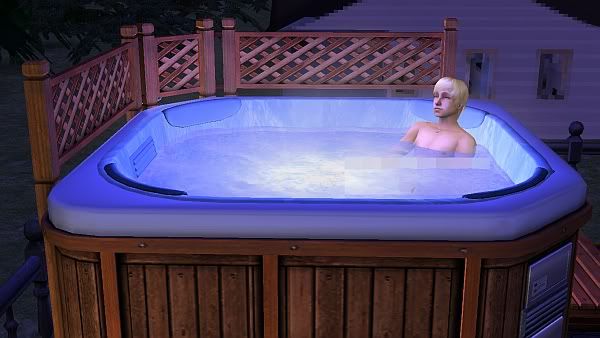 The best part is the hottub out on the balcony. And since I live alone, I can go in naked and not worry about what other people might think. Although Abrianna has complained that she doesn't want to see my butt through her window, so I make sure not to walk around outside naked.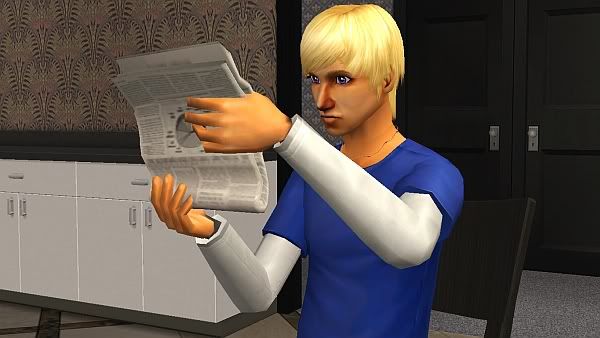 I really want to join the military, it is my dream to become a general, but since our base is so small, I haven't been able to actively join yet.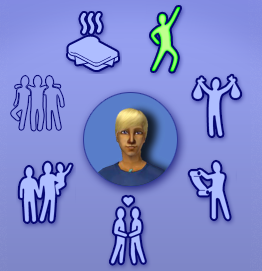 You know, I really like people, but I also enjoy the simple pleasures in life as well. I think moving out on my own has helped me to realize this.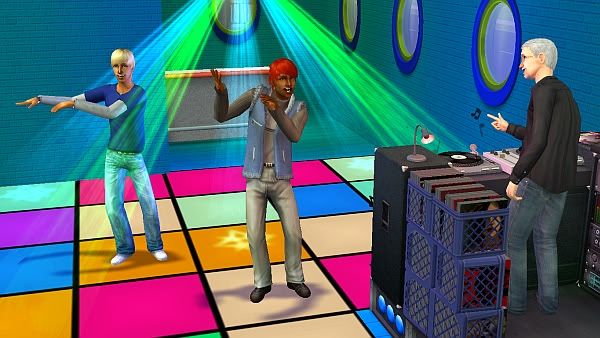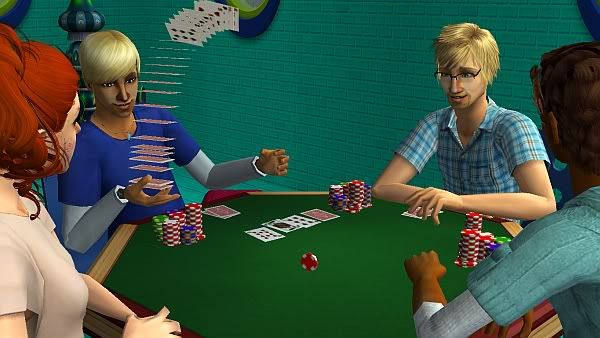 The only bad part about living alone and being a popularity sim is that it gets rather lonely. So I went to my dad's club to hang out and meet new people.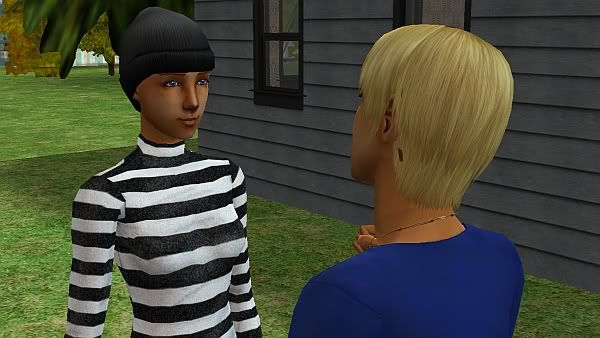 When I came back home I invited a couple of friends to hang out and when I went outside to greet them, I met this girl named Lexi Myers. I was rather wary of meeting her since it looked to me like she was involved in crime, but she introduced herself, and I didn't want to be rude, or pass up the chance to make a new friend.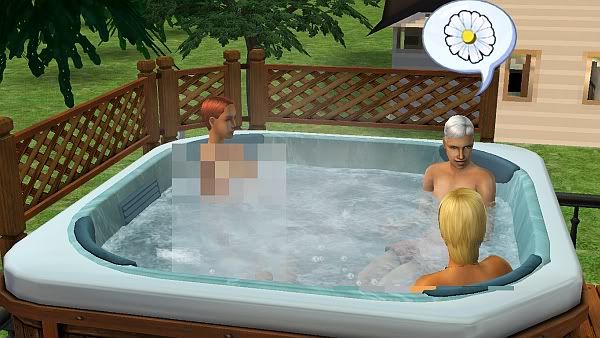 We all hung out in my hottub and spent some time talking. She was actually pretty nice, considering.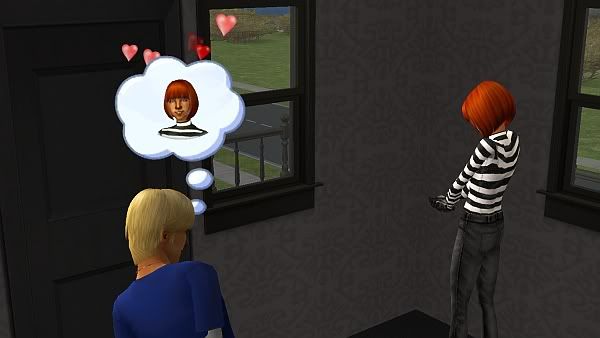 And well... pretty hot too. Three bolts hot.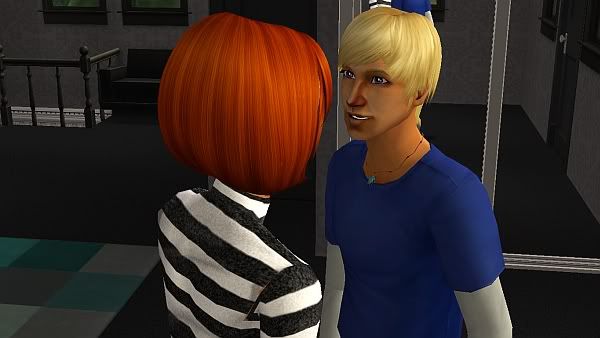 It's not everyday that you meet a girl like that, especially since she has the same goals in life as me and is all about making friends. I decided that meant that I had to ask her on a date.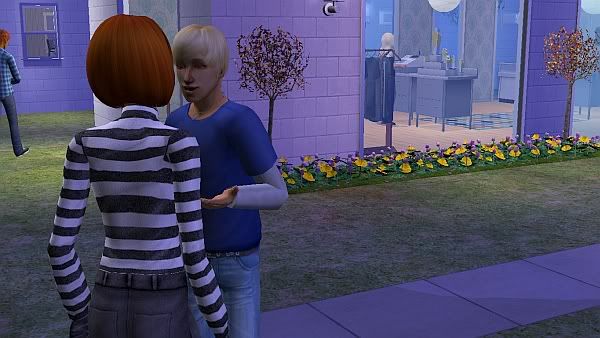 We went to the Military Base and she told me that after a bit she wanted to show me something cool.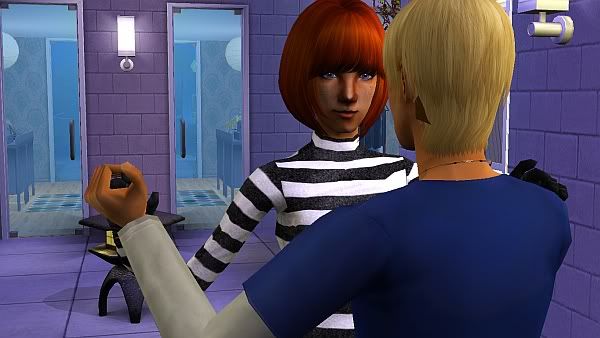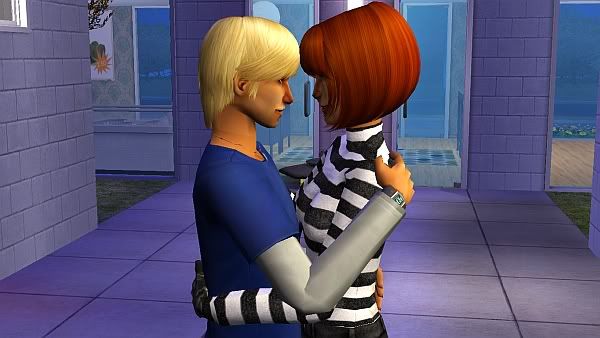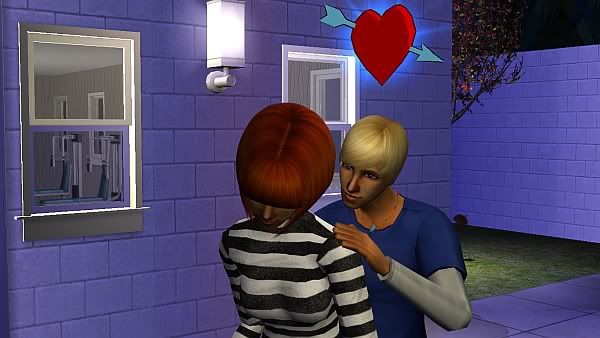 The date was going really well... and... I know I just met her, but I think I love her. However, I don't want to move too quickly or anything.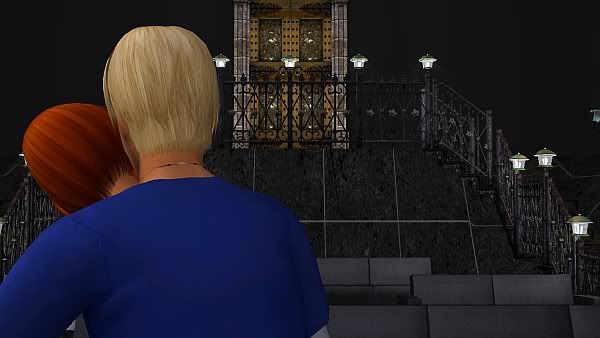 The cool thing that she wanted to show me was the inside of the top secret building of the base. It was really cool inside, but I knew it was wrong to be in there and if we got caught that I would probably never be able to join the military. She didn't seem like she was embarrassed at all when she pulled out her lockpick and let us in, so I decided to just go with it.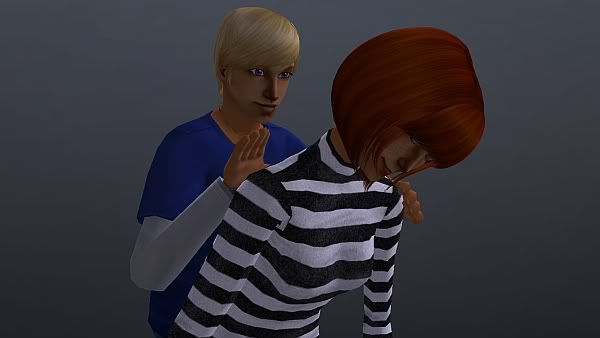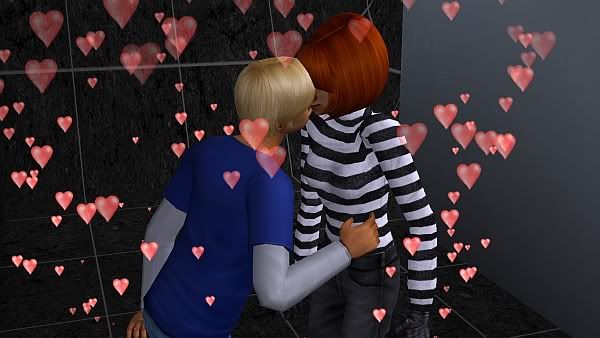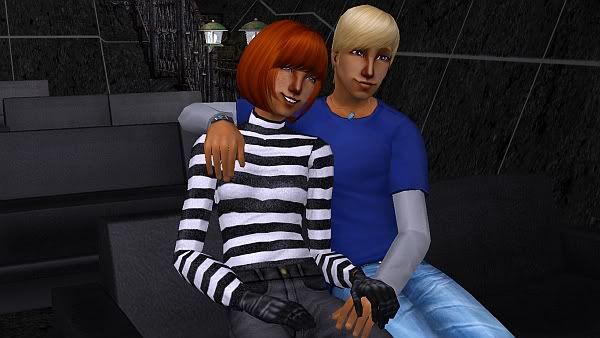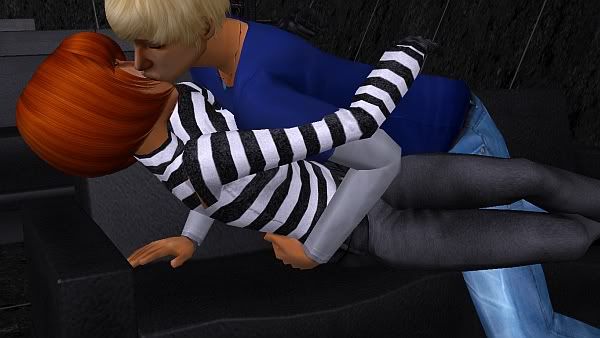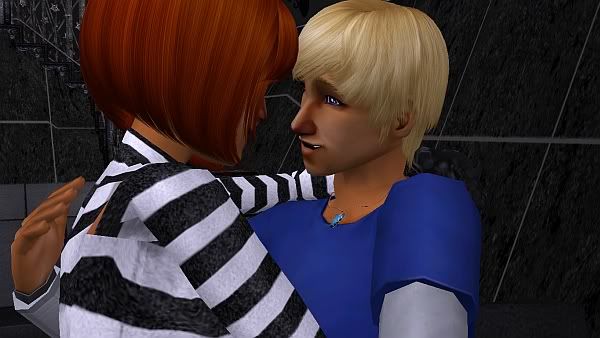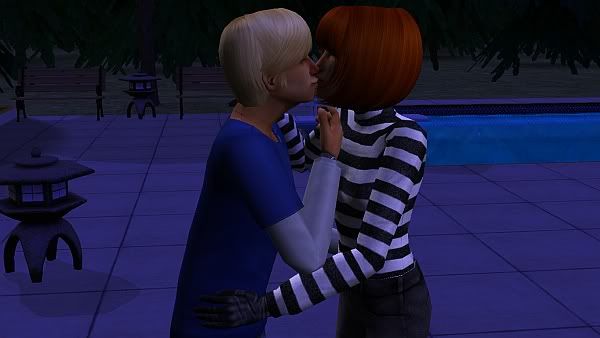 We had a lot of fun, but of course we had to leave eventually. I promised her that I would call her, and I meant it.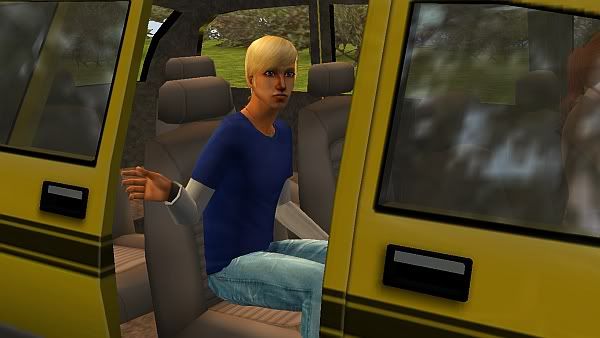 What I didn't realize was that it was so late. By the time that the taxi arrived, the sun had already risen.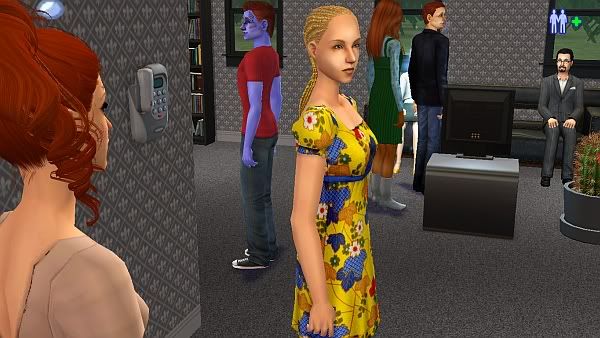 The next night I decided to have a party and I made sure to invite Lexi.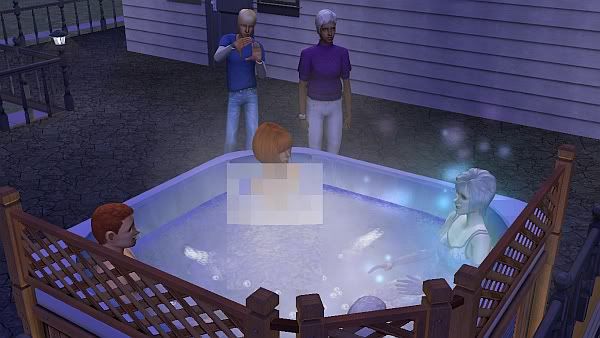 However, she didn't really seem that interested in me and spent a lot of time with the other people there. I know that she and I both focus on making friends, but I thought she was into me a little more than to just ignore me.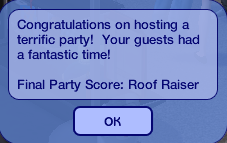 However, a good time was still had by all.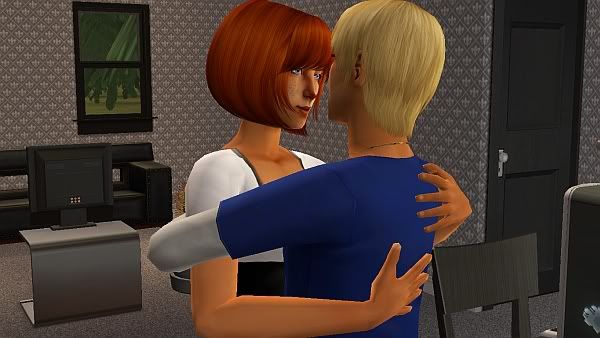 I invited her over the next day and she did not seem disinterested in me at all. In fact, I would say that she was really interested in me.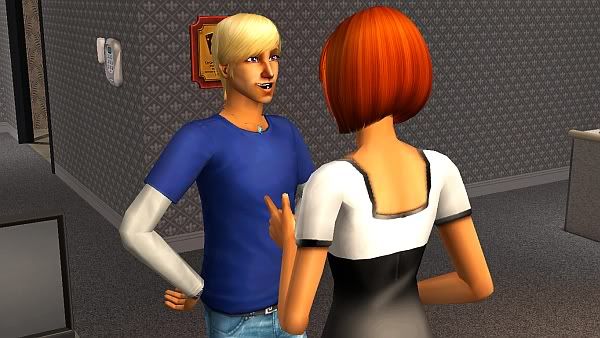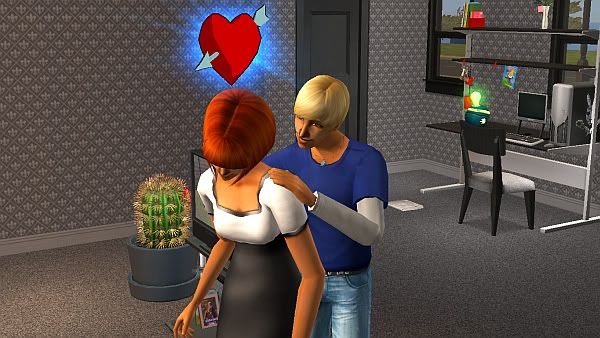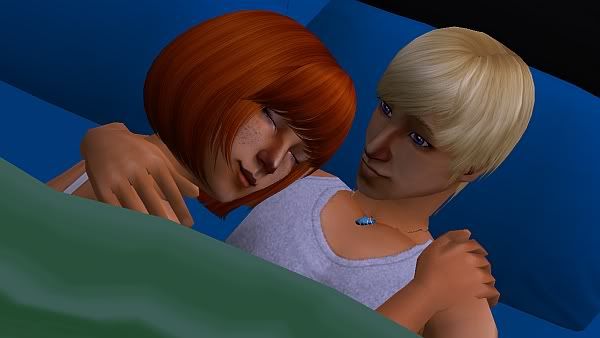 She ended up staying the night.




And well... she just didn't really leave after that, which was more than fine with me.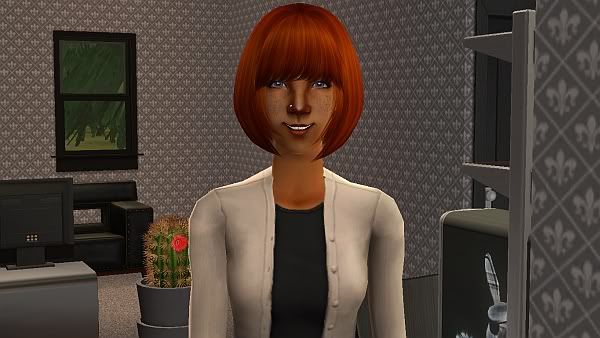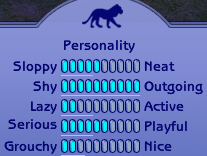 (Lexi Myers - Popularity Sim)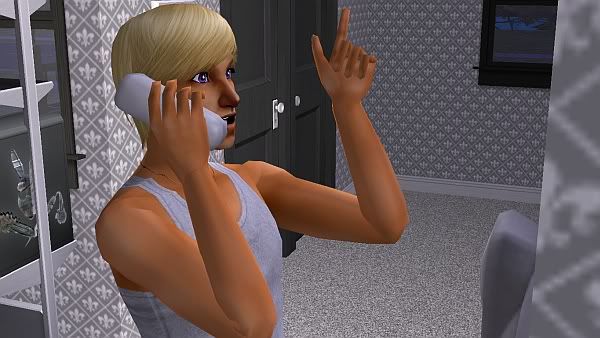 Lexi had told me that her dream was to be a famous chef, but with our town being so little, she wasn't so sure that that could happen. I decided that the best way to go about it would be to start a restaurant as we didn't yet have one in Canterbury Cove.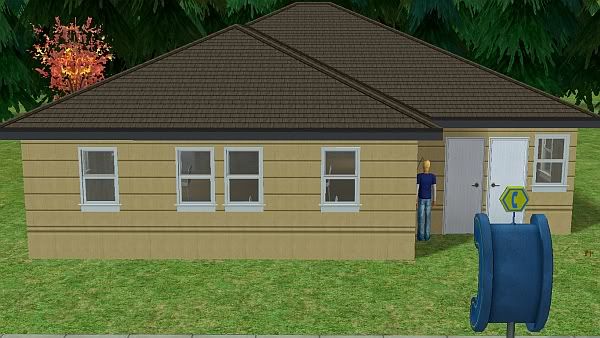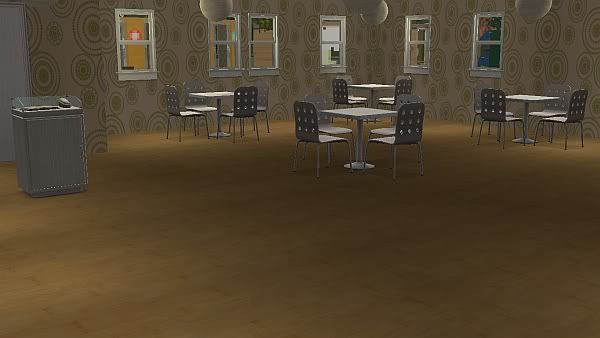 It's rather small, and not much to look at yet, but I know that eventually it will be one of the hot spots to go to in Canterbury Cove.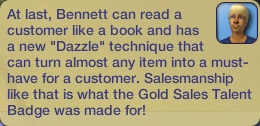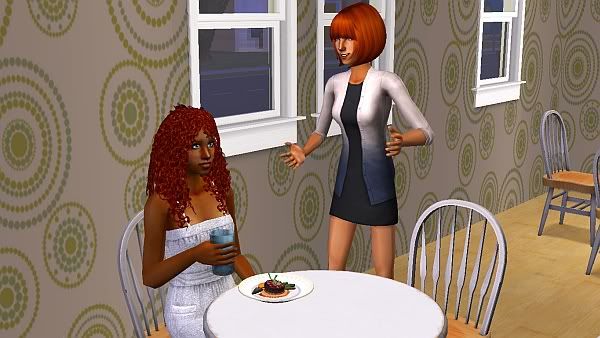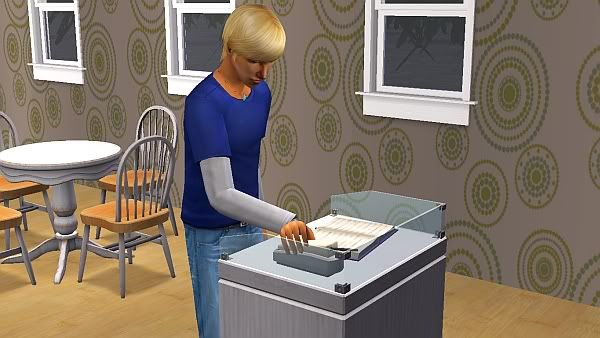 At least, I hope so anyway.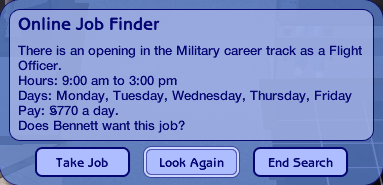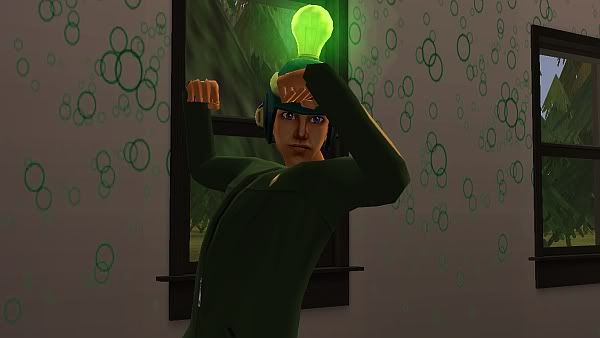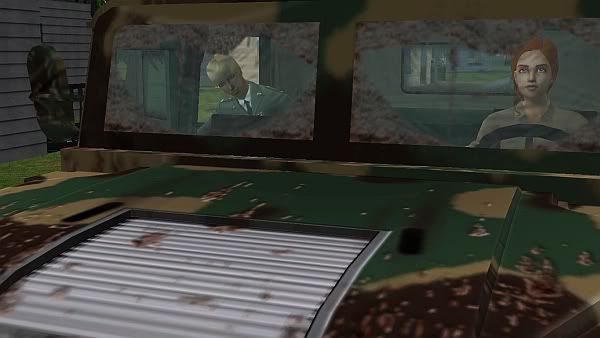 I was finally able to get a job with the military so I began to work out so that I would be physically fit for when I joined. I was really excited, and also nervous. Lexi and I decided to have a party the next day to celebrate my new job. I was also planning something else for the party too, but I didn't tell Lexi about it.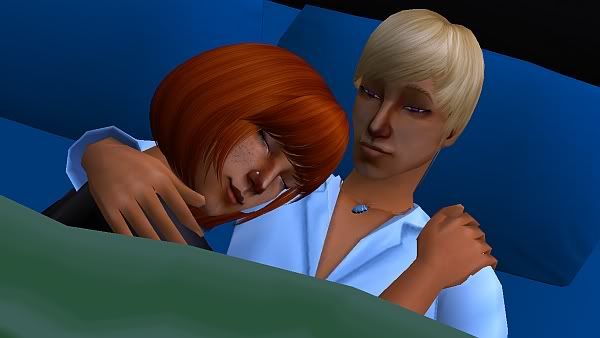 The night before the party I had a nightmare.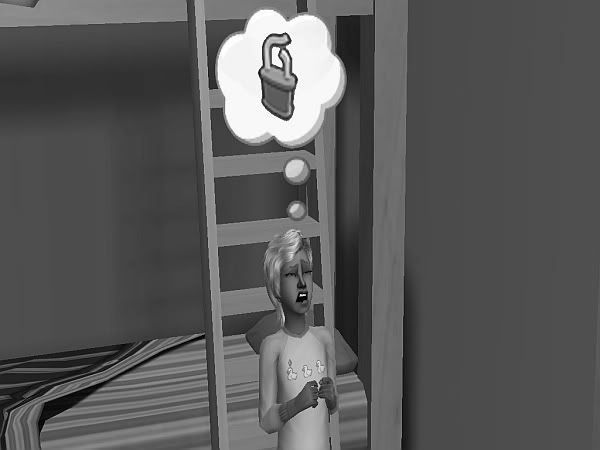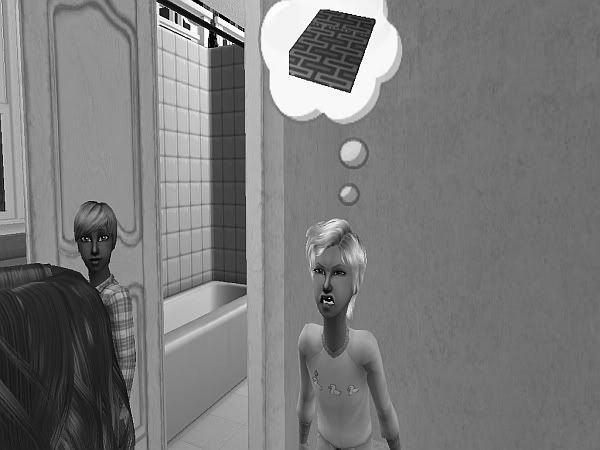 I was a little boy again and I was crying because of the burglar who had robbed our house. I remember feeling so scared and insecure. How could someone just come into our house and take our things? When I woke up, I started to rethink my relationship with Lexi. From what I understood, she was involved in crime because she felt like she had no other options, but we didn't really talk about it much. And now that she lived with me she told me that she had given it up. But could I be sure?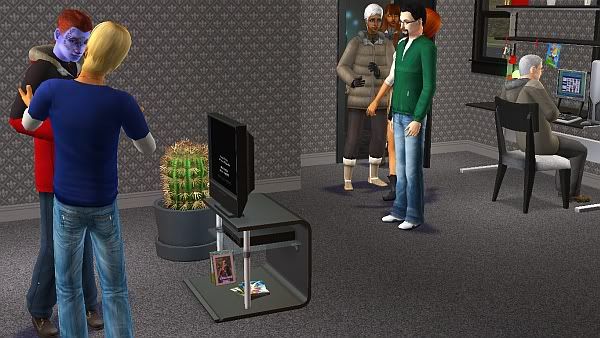 I invited all of my friends and family and we were having a really good time.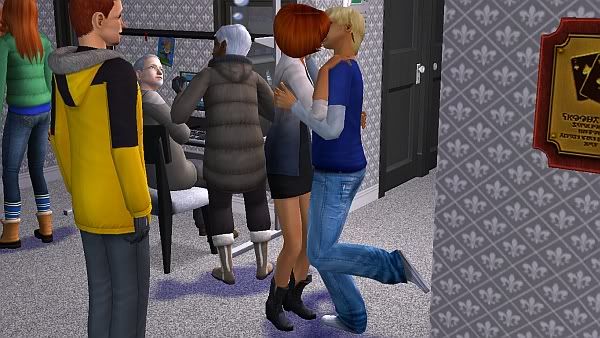 And when Lexi came over to me and kissed me during the party, I decided that I loved her too much to care about her past.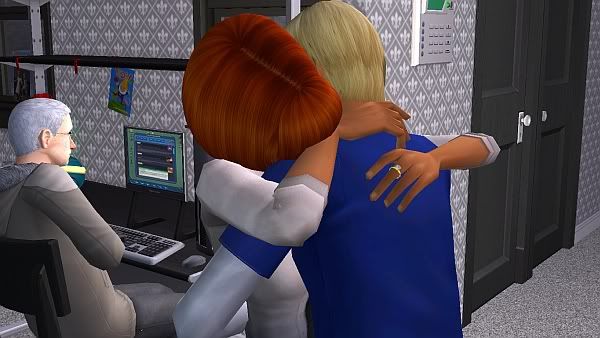 So I asked her to marry me. She very happily said yes and my whole family was happy for the both of us.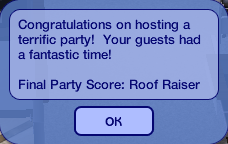 One again, the party was a great one and I felt better than I ever had before.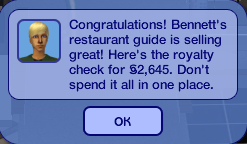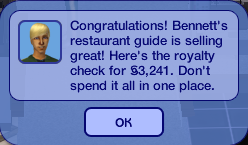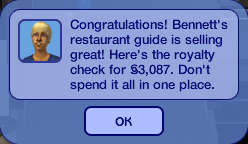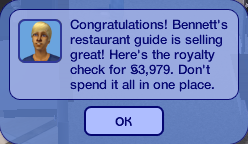 Because I knew that we would be starting a family soon, I started writing restaurant guides to earn some extra money on the side. I know that I was unsure about being with Lexi because of who she was, but all I feel now is excitement and I can't wait to live our lives together, and maybe even start a family.
Stats:
Rotation: 7
Households: 6 of 6
Playable Sims: 31
# of Total Residents (PS + Graves): 31
Community Lots: 12 (0 NPC - 1 Military)
Business Districts: 0
Universities: 0
Downtown: No
Sim Multiplier: 4
Population: 124
CAS Sims Available: 10/13
University Funds: $329,257
Number of Fires: 5
Number of Burglaries: 2
Number of Electrocutions: 1
Number of Graves: 0
Businesses:
Club Carnahan - Russell Carnahan - 6
Electric Avenue - Russell Carnahan - 10
Odds and Ends - Russell Carnahan - 10
Purrfect Pets - Jackie Carnahan - 10
Fresh Fish and Veggies - Cameron Lieman - 10
Douglas Firniture - Cameron Lieman - 10
Just Dance - Cameron Lieman - 3
Albrecht Auditorium - Richard Albrecht - 9
Delights - Richard Albrecht - 9
Alina's - Alina Albrecht - 6
Gamer's Cove - Abrianna Donaldson - 4
Greene's - Marc Greene - 7
Bennett's - Bennett Carnahan - Rank 0
Careers:
Architecture - 0/1
Business - 2/5 (Richard Albrecht, Stephan Donaldson)
Criminal - 0/1
Law Enforcement - 1/1 (Bailey Albrecht)
Military - Unlocked (Bennett Carnahan)
Music - 1/Unlocked (Alina Albrecht)
Slacker - 1/1 (Joel Webber)
-------------------------------------------------------------------------------
- Lexi is, in fact, the burglar that robbed the Carnahans (twice now). I didn't really know to deal with this fact since Bennett was just a kid when it happened. I figured that he wouldn't remember what she looked like and she wouldn't know the people she was robbing, so neither will ever know.
- At first, Bennett did not have three bolts with anyone at all so I had to tweak his turn ons and offs and then he had three bolts with Lexi. I think she is really cute though, so I don't mind.
- The restaurant is a pain to run. It is very hard to level. I'm pretty sure I have been one star away from rank one for the longest time, but no luck. Hopefully I can get it to five sometime soon so that Lexi can get her job in culinary.
- When Lexi moved in she had the TV, rug, and towel holder thing in her inventory that she had stolen from them. =P I didn't know that happened.
Have an awesome day guys. :)
Current Mood:
bored