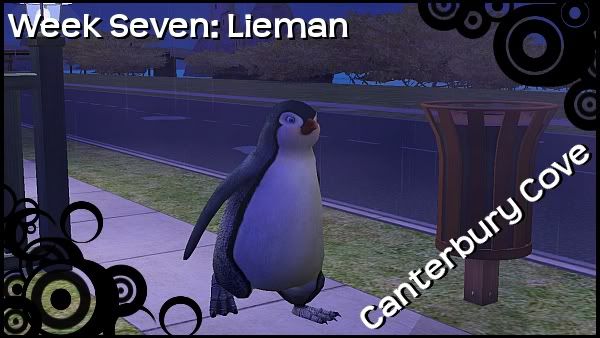 Welcome back to Canterbury Cove! I know it has been awhile since I have updated, but I really hope that once summer comes around I will be able to get much further into my gameplay and actually make some solid progress. Thanks for sticking with me guys, and I hope that you enjoy the update.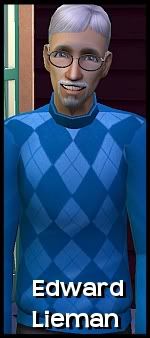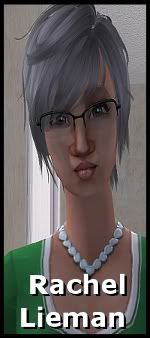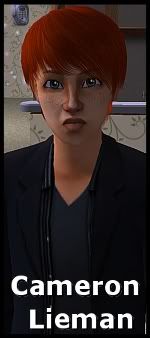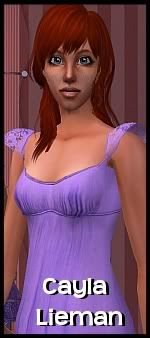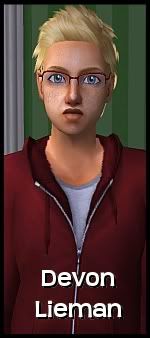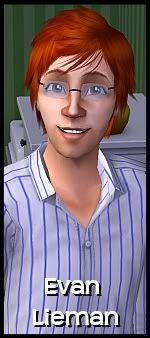 Life as a teenager is very limiting. There are so many things that I want to do in the business world that I just can't because no one takes me seriously. My siblings, the triplets, they don't really see it the way that I do. They're all a lot better at making friends and having fun, and although I do enjoy that from time to time, I really want to become a big name in Canterbury Cove for my businesses.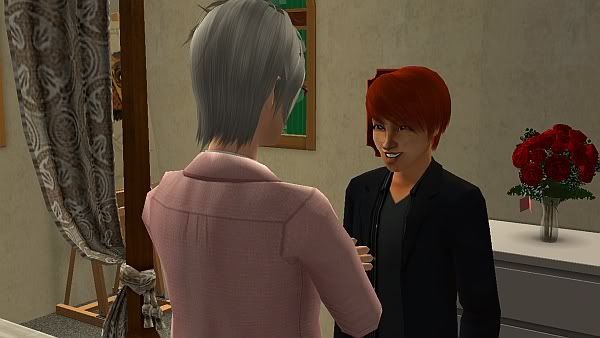 My mom understands that I want to learn as much as I can about taking care of businesses. In order to help me learn she has given me her store, Fresh Fruits and Veggies. I think she also wanted to retire and spend her time with the family and focusing more on her witchyness.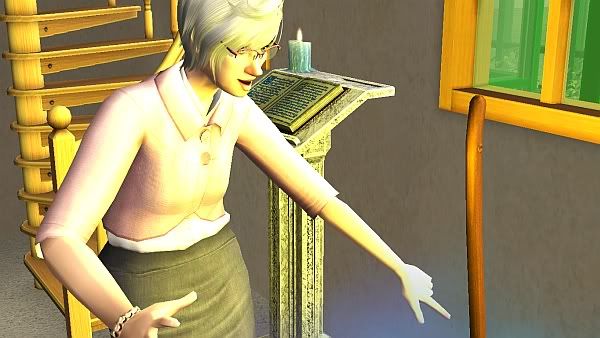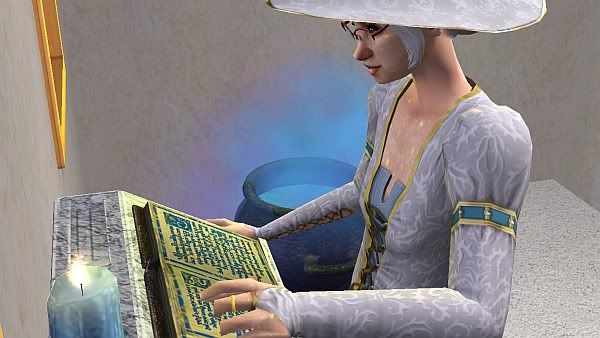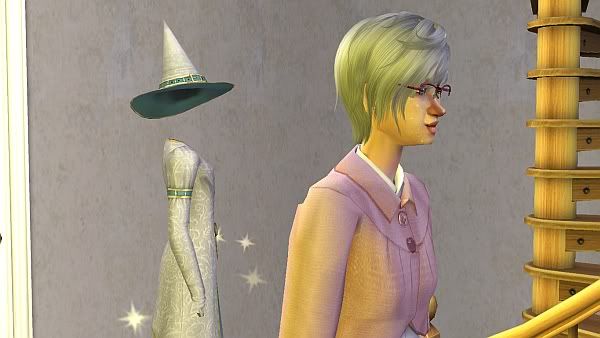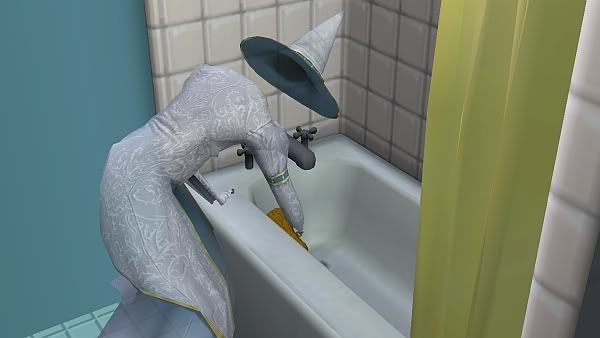 Speaking of her witchyness, it's kind of a really strange thing. Although, out here in Canterbury Cove people don't seem to be as critical as they might be in a big city which is nice for my mom.




Either way, I think that my mom is very satisfied with her life, and if being a witch is what makes her happy, then it is fine with me.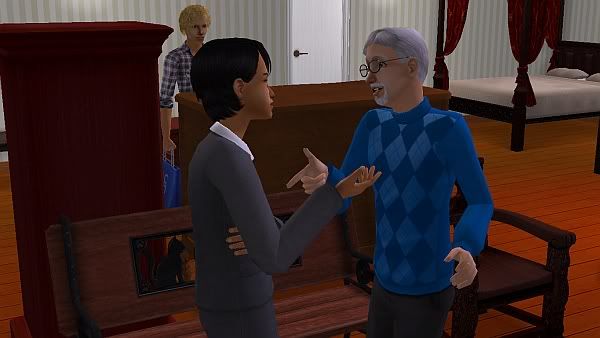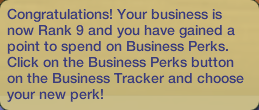 Dad's business has been going well so far and he promised me that eventually he would let me have it as well.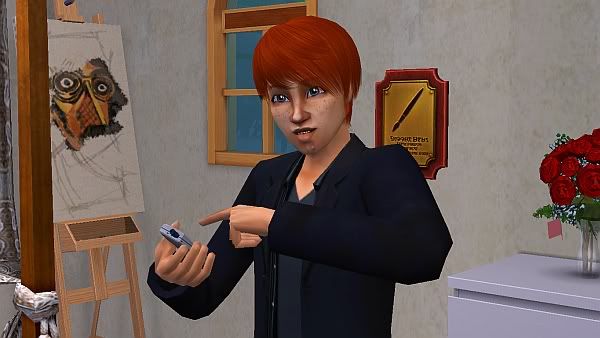 I also decided to buy my own business.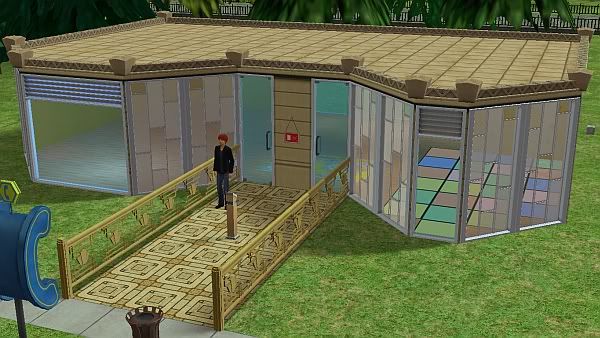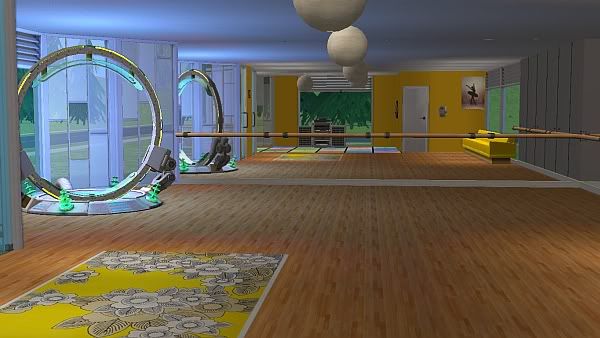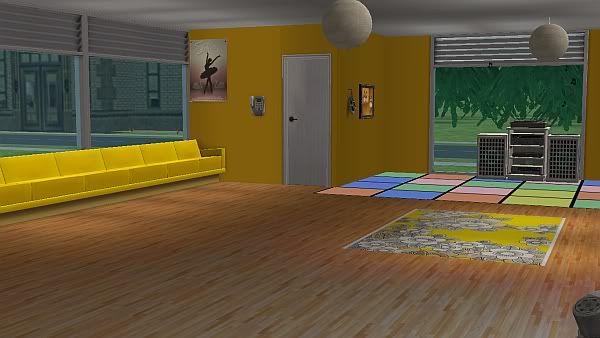 This is the dance studio that I bought. It is called Just Dance.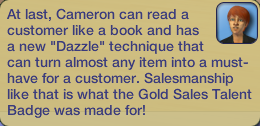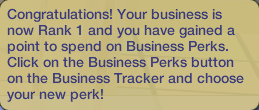 So far I have been learning a lot.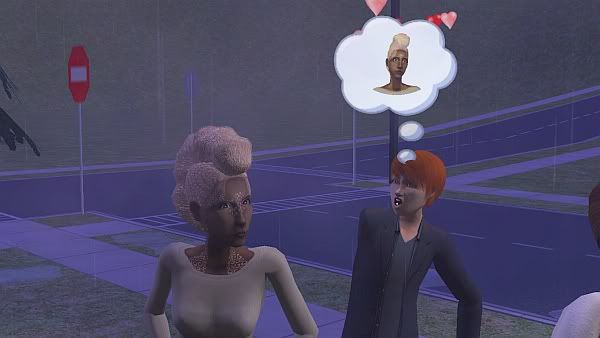 I even met this really cute girl. However, I didn't really pursue her. I really want to focus on my businesses for now.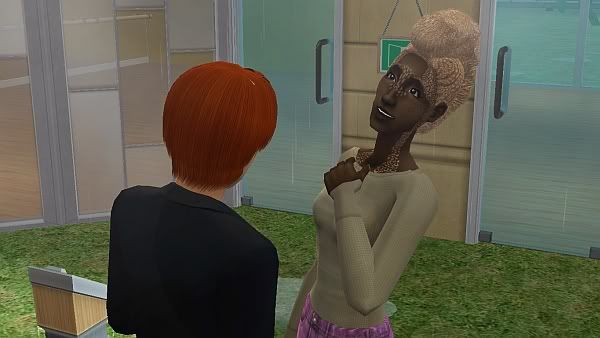 I did flirt with her just a little though. I mean, she was really cute.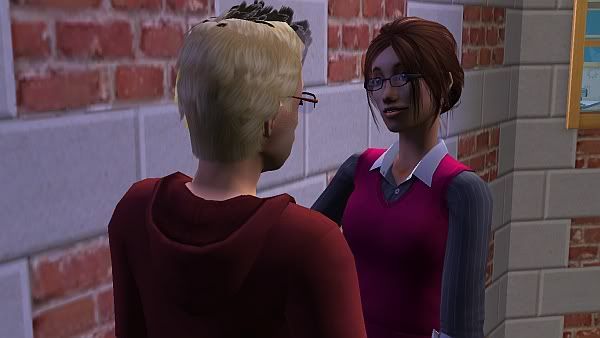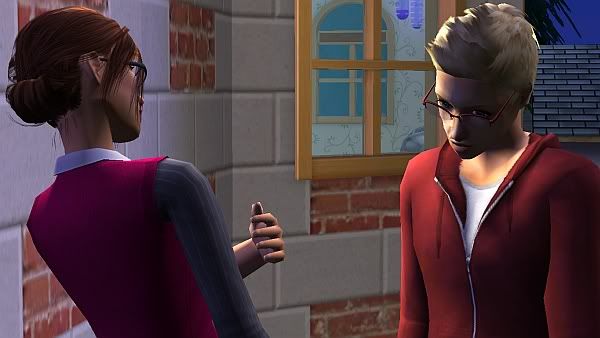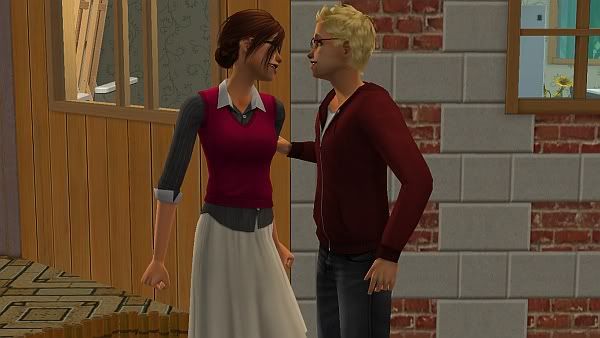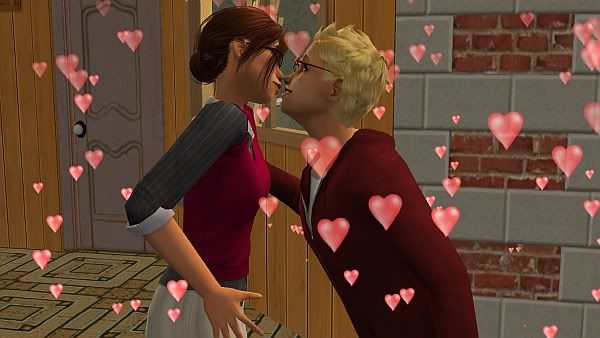 I wasn't the only one who was meeting cute girls though. Devon met a girl named Molly and they've really hit it off.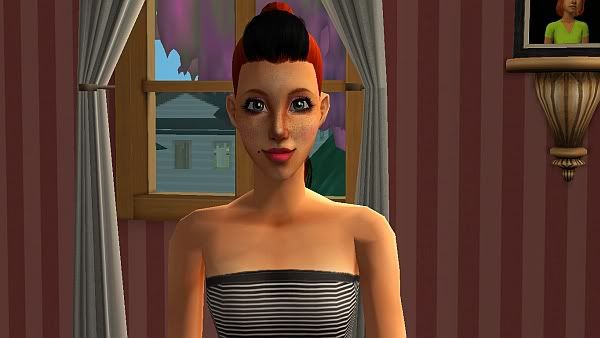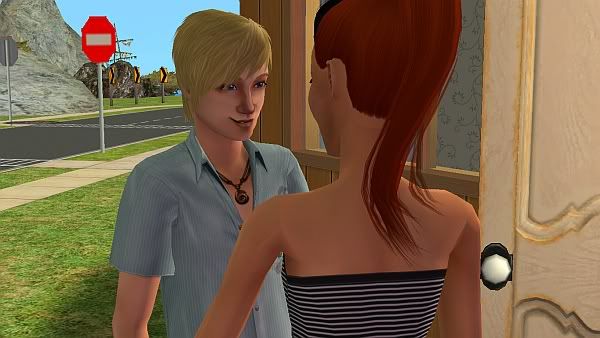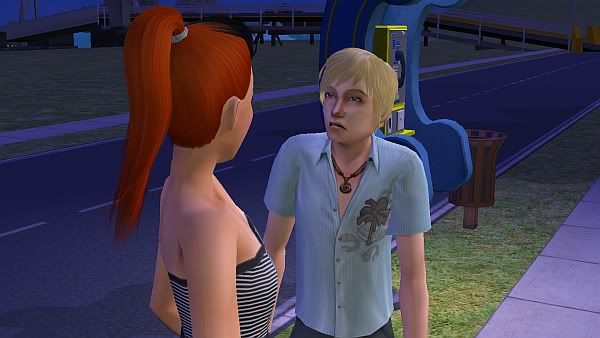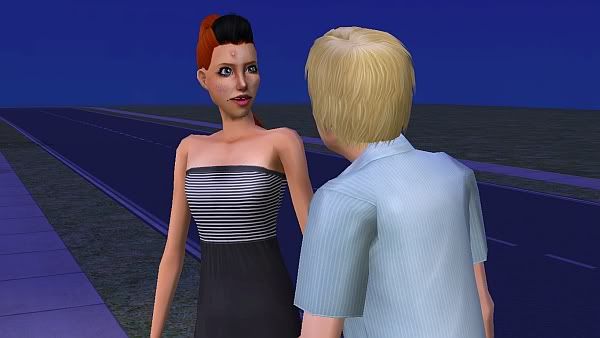 Cayla gave herself a makeover and since then she has been dating a boy named Carter, but I can't say that I like him very much. He doesn't really seem like that great of a guy.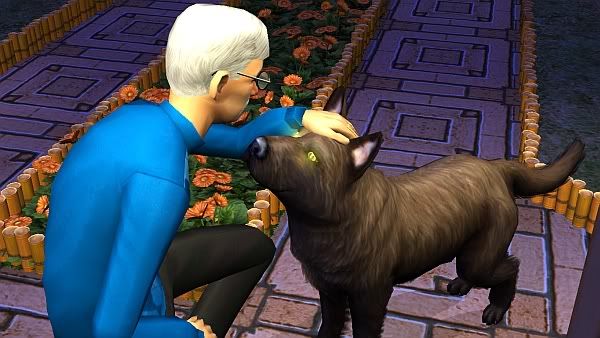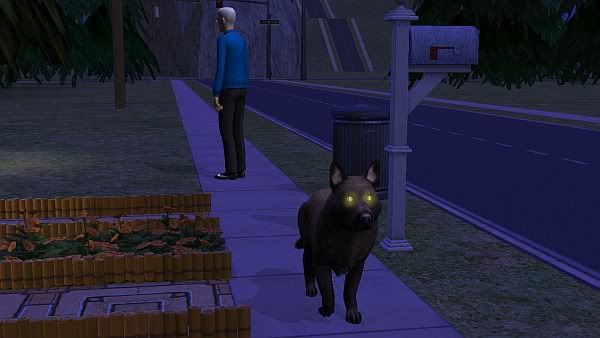 I think Dad is just a little jealous that Mom has turned into a witch. They are both so obsessed with learning. I saw Dad trying to befriend the leader of the pack and he seemed upset later, something about it not biting him. I don't know why he would want one of those things to bite him. I would think it would have rabies or something. It's eyes kind of creep me out.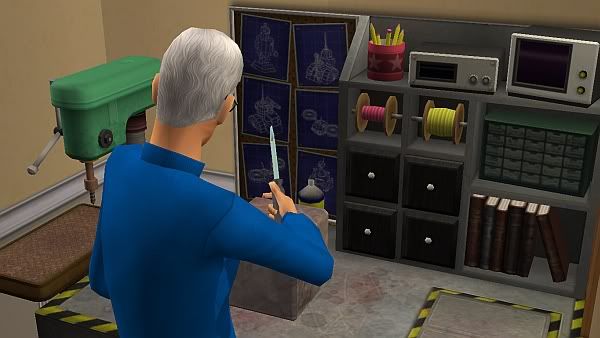 However, Dad has been working on something that must be really secretive and special because he won't tell any of us what it is. He spends so much of his time working at that robot making station.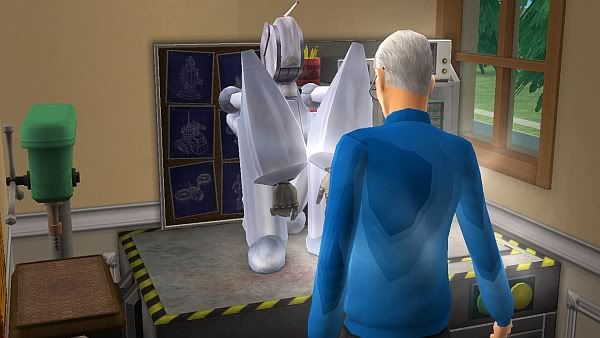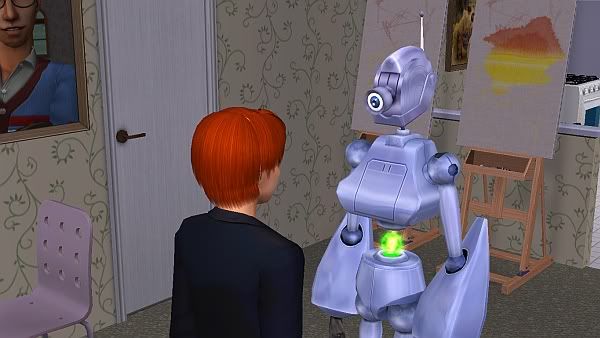 It turns out he was making a servo. He asked me to activate it since it would get my aspiration and since I am going to get to take over the household soon. His name is Mechi and he is really awesome.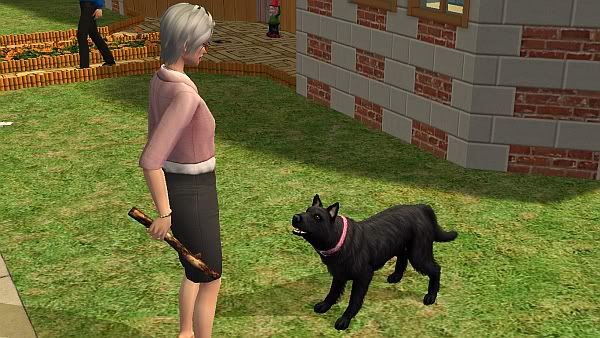 We all try to spend as much time as we can with Echo, but we decided that perhaps Echo would prefer a canine companion as well.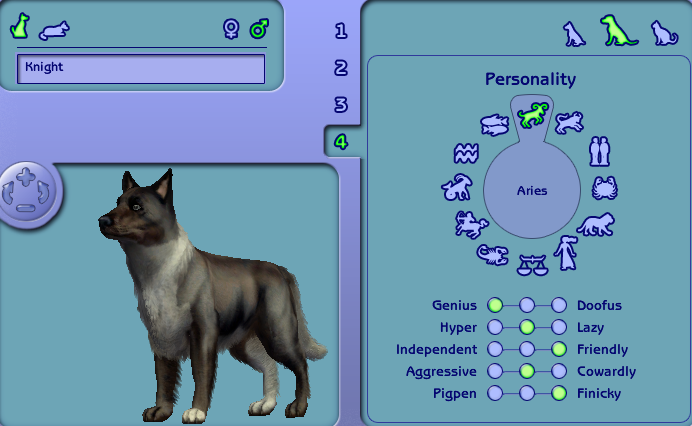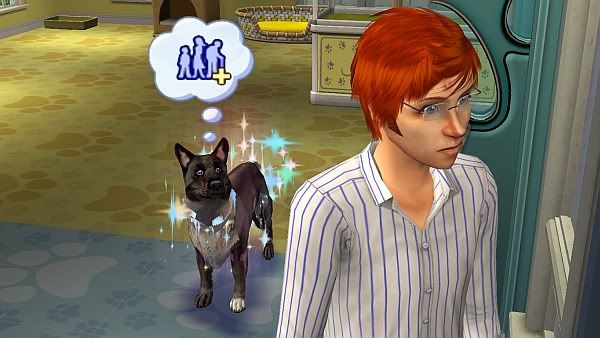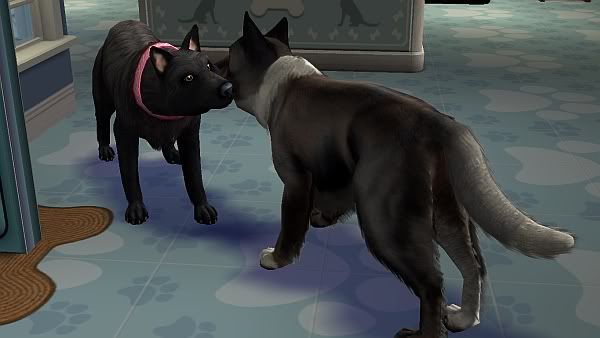 His name is Knight and he and Echo get along really.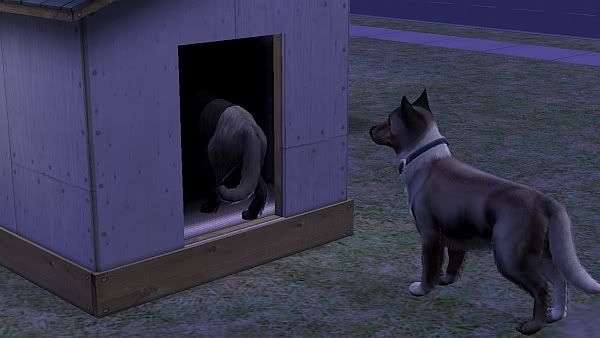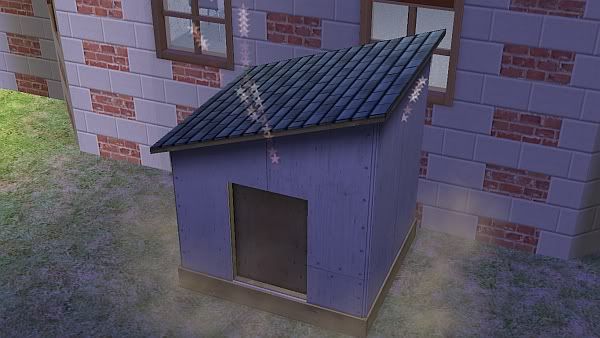 Very well, in fact.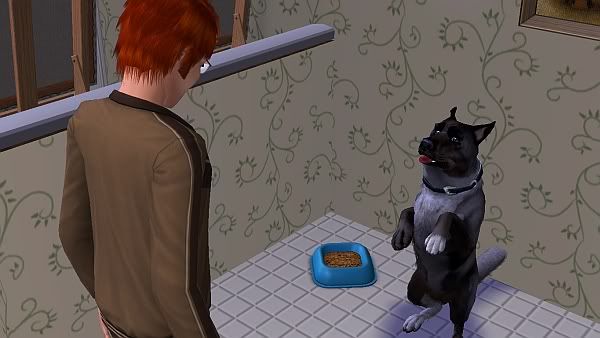 Evan loves Knight and he has been working on teaching him some tricks.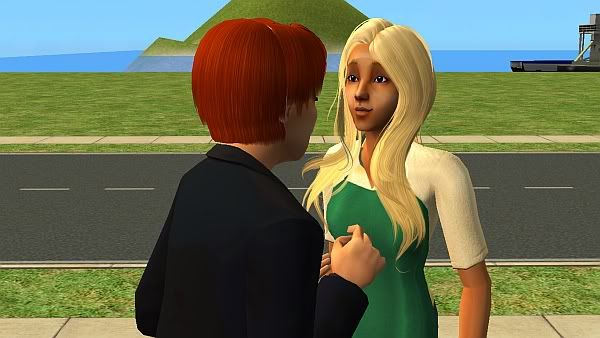 My parents hinted that they didn't think I had a very good social life and so my dad offered to set me up with this girl that he had met at the store. We went on a date to the new military base and ate in the mess hall there.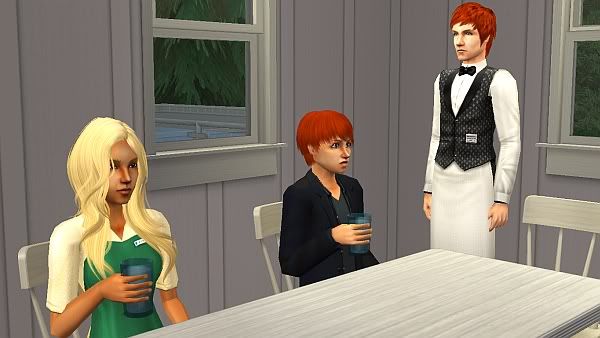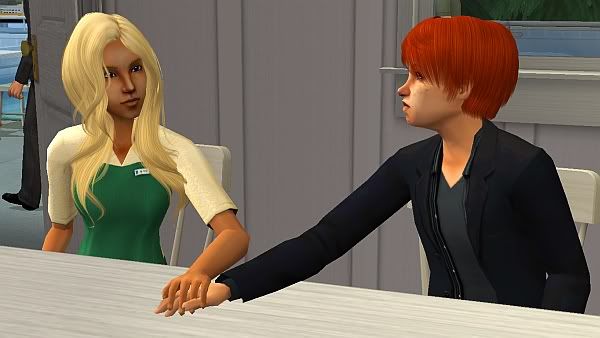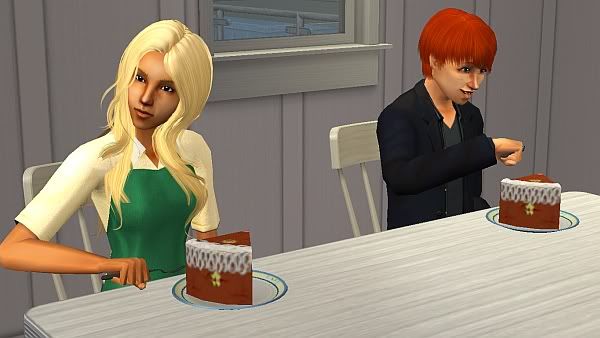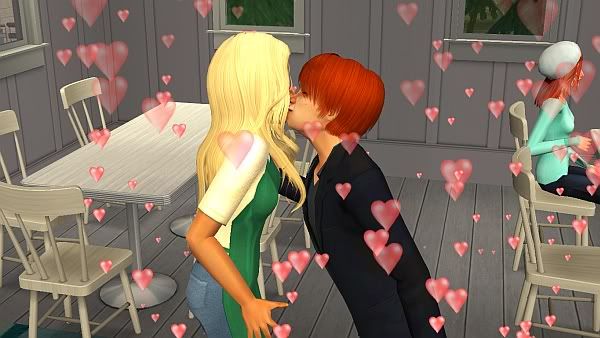 Susana was very nice and I enjoyed her company, but I just didn't feel any real sparks flying around. I'm sure that once I age into an adult that we will both move on.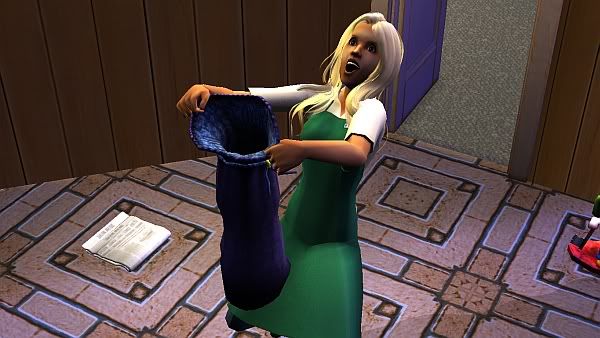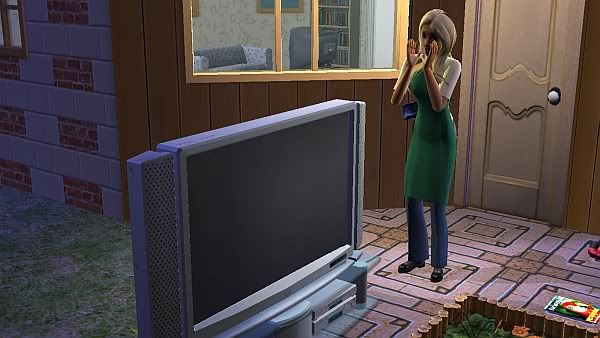 Though, she did leave me a very nice gift as a thank you for our date.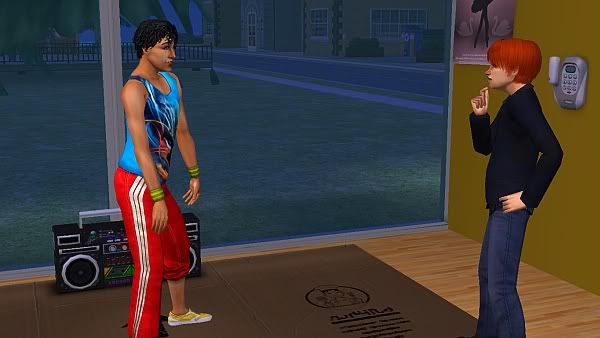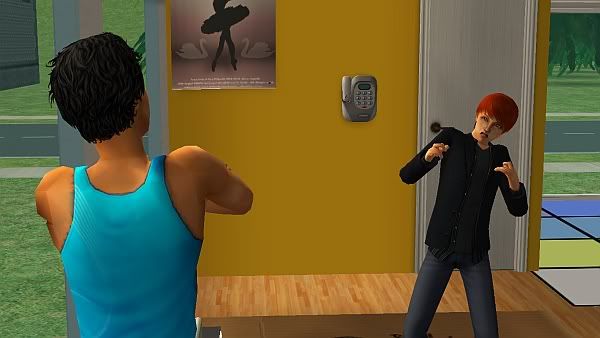 Once my store got a little more money I asked a break dancer to come in and teach people how to break dance. I was lucky enough to be the first person to learn how.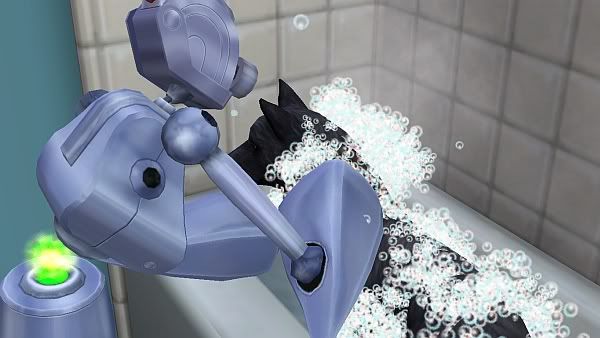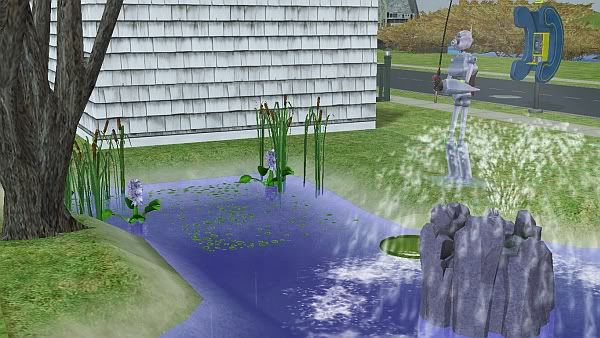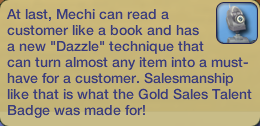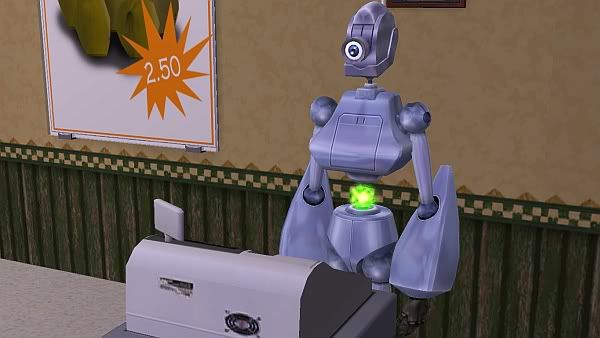 Mechi is really helpful to us. He helps around the house and he likes to come to my businesses with me and help me out. His knowledge of fishing especially helps at my Fresh Fish and Veggies store.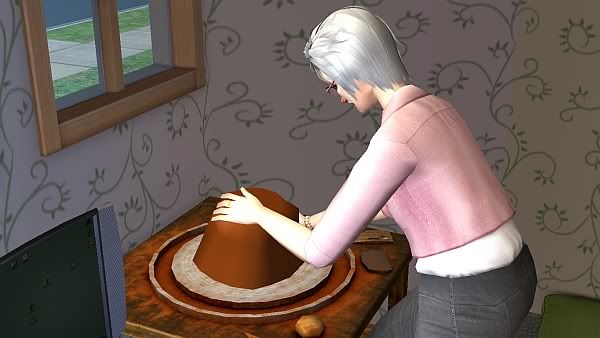 In their spare time, my parents have taken up making pottery. My dad is getting pretty good at it.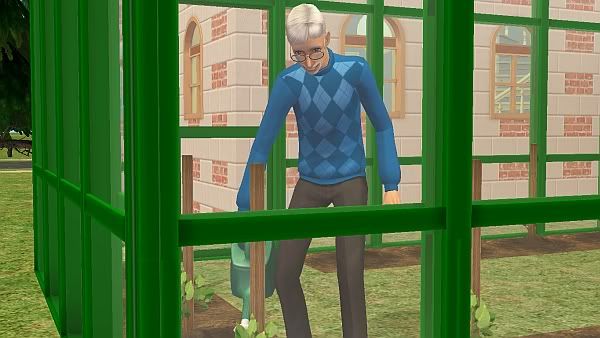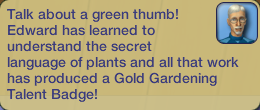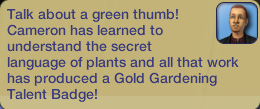 My dad and I have also been working on our gardening skills as well.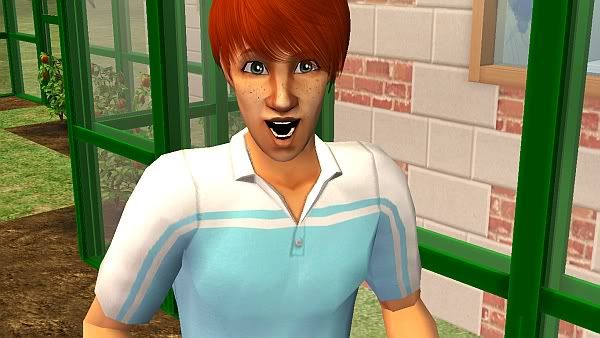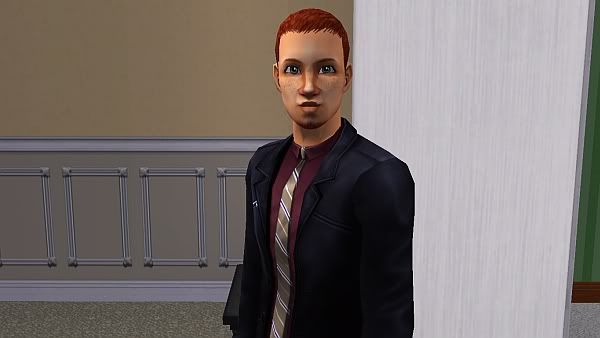 I couldn't believe it when it was finally time for me to age to an adult. I didn't really want a party since I didn't see the need, but my family was there for it which I appreciated. I just feel like now I can do so much more and work even harder toward my goal of getting five successful businesses.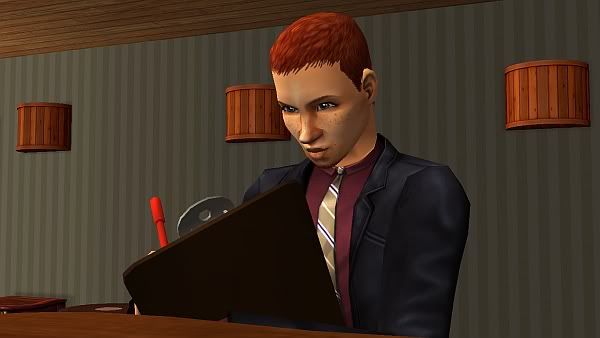 Once I became an adult my dad decided that I was ready to take over his business.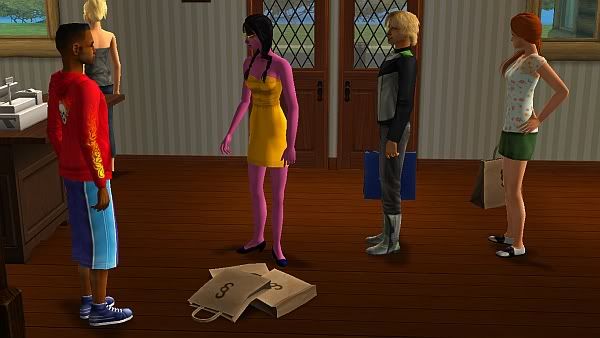 However, sometimes I wonder if I was not as ready as he thought. I definitely need more practice.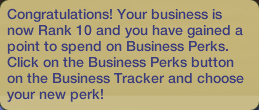 Although not everything went badly while I was there.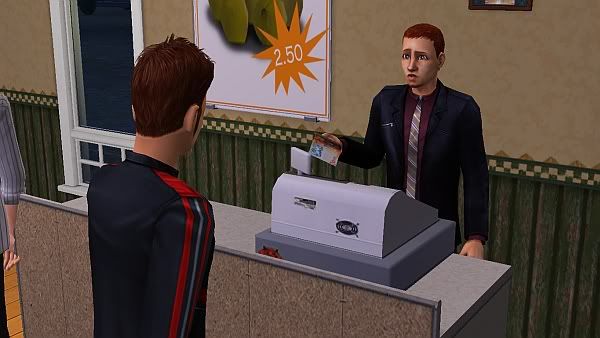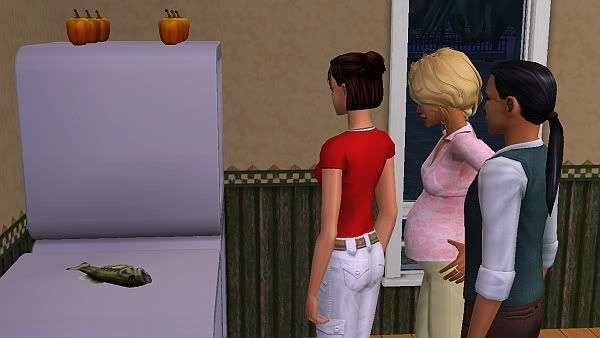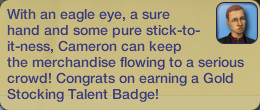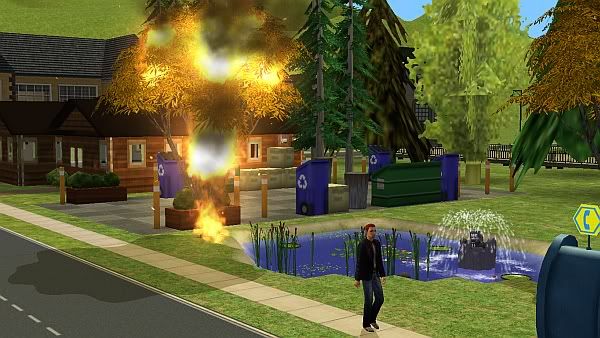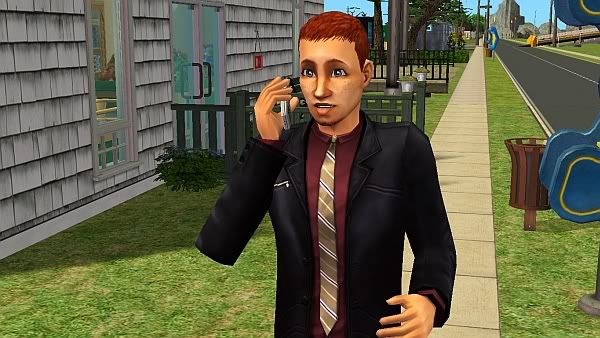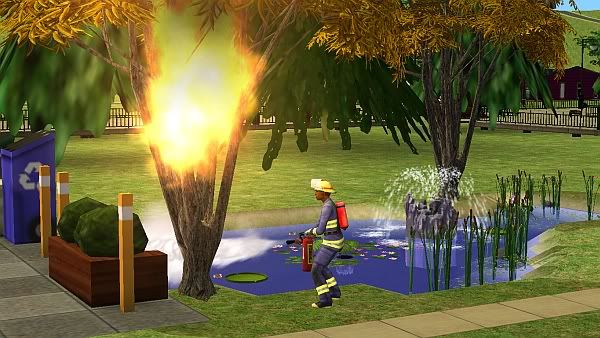 I also spent some time at Fresh Fish and Veggies as well. Unfortunately, one of the trees caught on fire, but luckily a fireperson was able to come and put it out without any problems.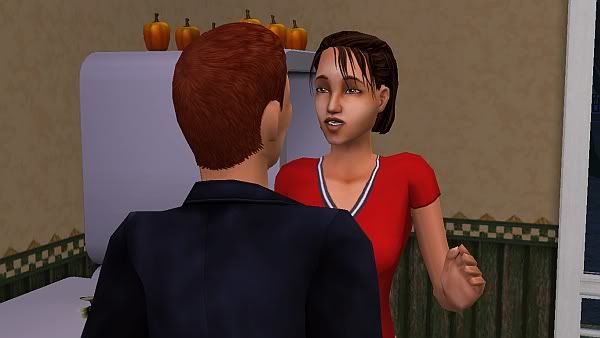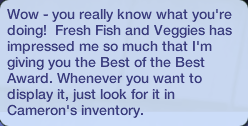 A reporter even stopped by and told me that my store had won an award. I was really excited.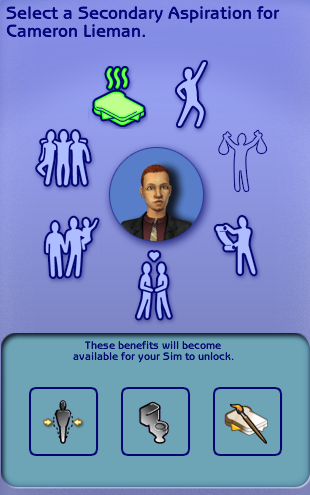 With so much of my life focused on business, I decided that maybe I should start to broaden my interests in order to become a more well rounded person. One day I realized that grilled cheese sandwiches were one of the most amazing things I have ever tasted and since then I have been hooked.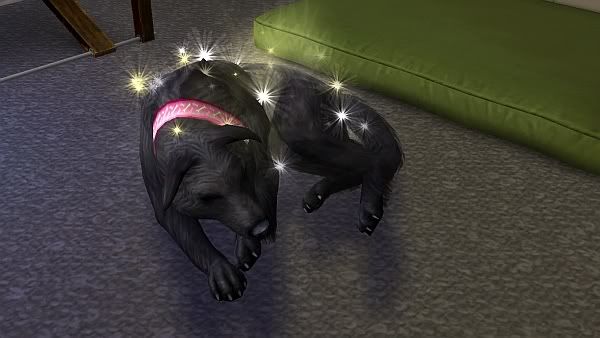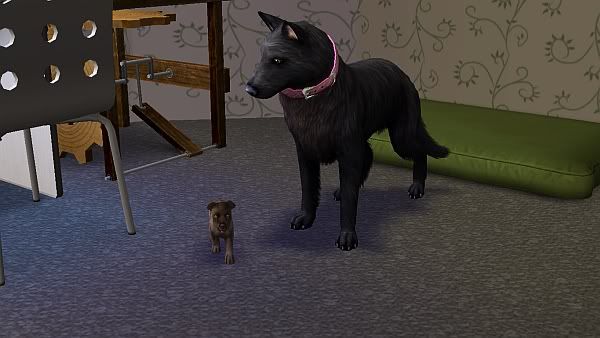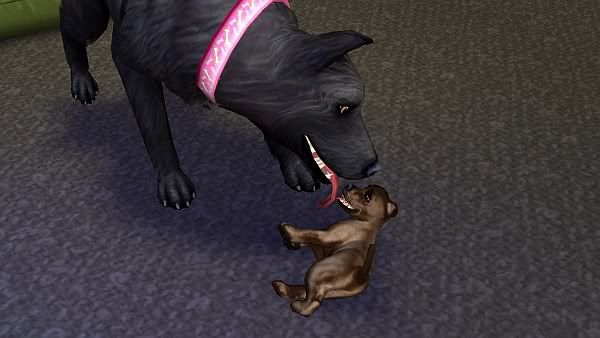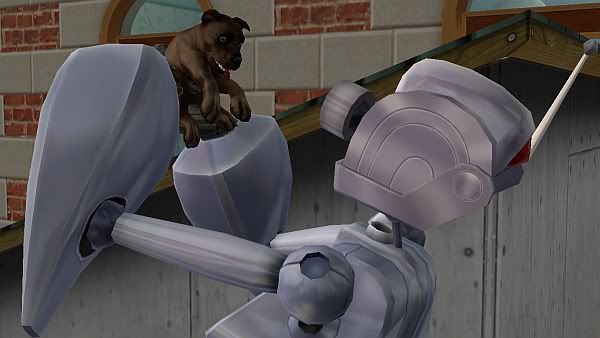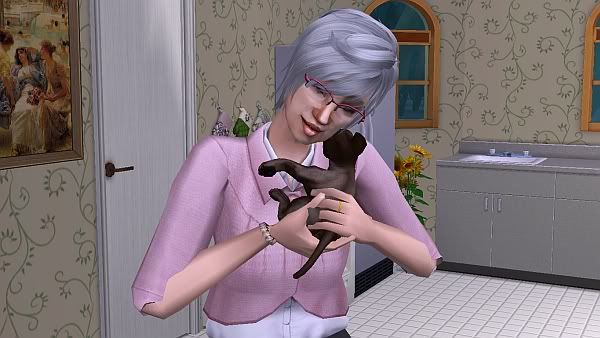 We were all very excited when Echo finally gave birth. She had one puppy that we named Doug. He is so cute.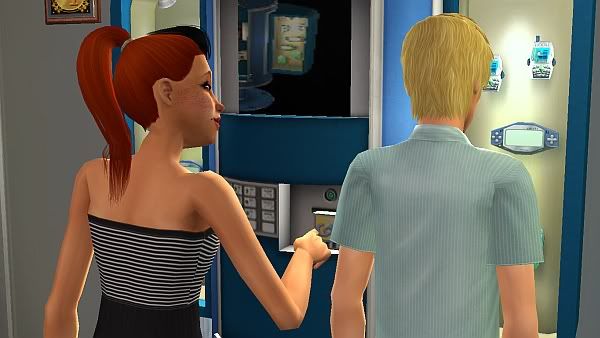 To my disappointment, even though Carter seems like a terrible boyfriend, Cayla has continued to see him. I know that it is not my decision to tell her what to do, I just really hope that she doesn't get hurt.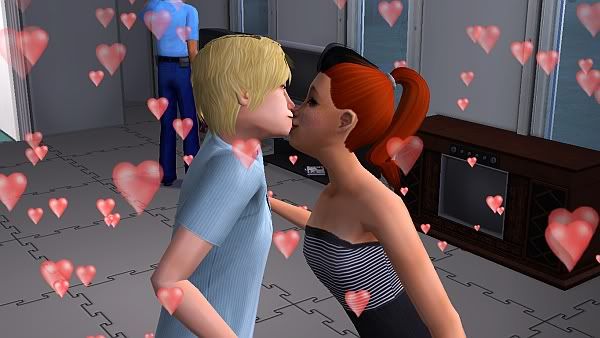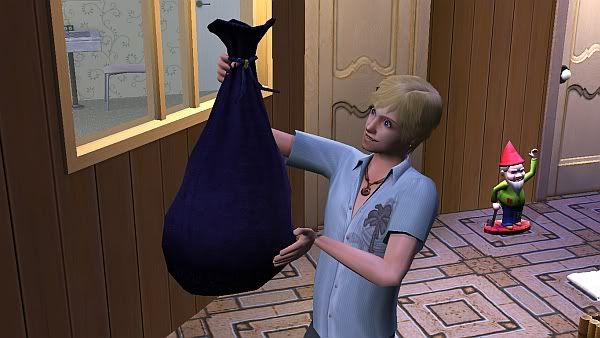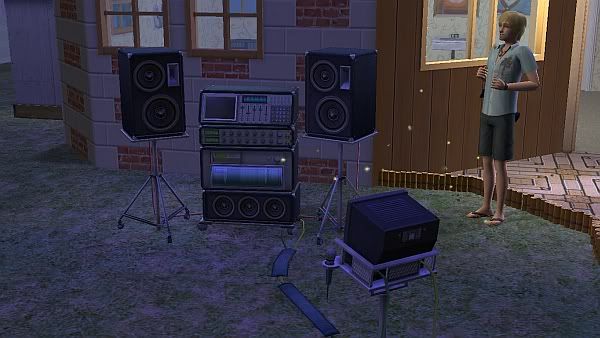 She really seems to like him though...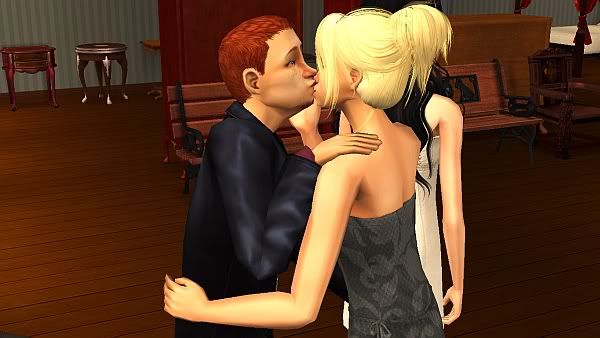 One day while I was at Douglas Firniture, a woman that I had met named Alice just came up and kissed me. She told me that she thought I was really cute and then she just kissed me. I think she is nice and all, but I don't really think she is my type.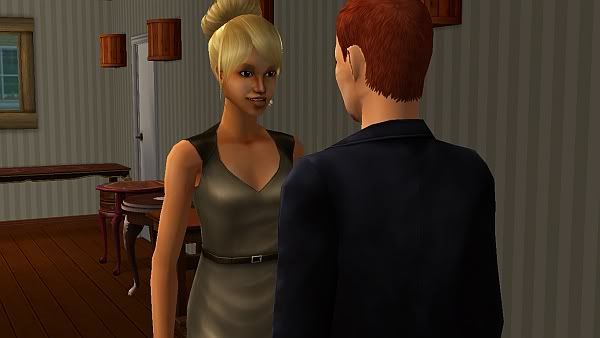 I met another girl as well, her name was Nicole. I thought she was nice but things just didn't click for me with her either.



I don't know if it was something about the girls that I had met, but I decided that maybe red heads were cuter than I had thought before and I started looking out for them more than I had done in the past.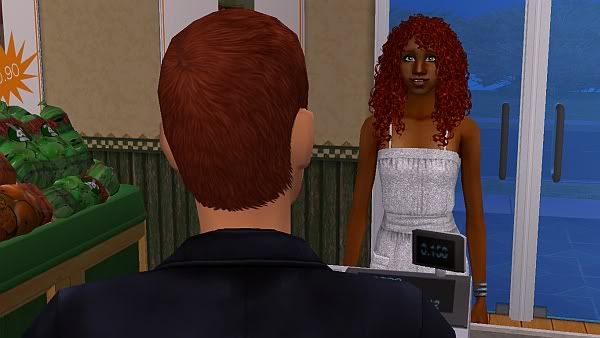 And boy am I glad I did. One day when I was working at Fresh Fish and Veggies, the most beautiful girl that I had ever seen came to check out some groceries from me. I found myself tripping over my words when I tried to talk to her and she laughed at my stumbling of words.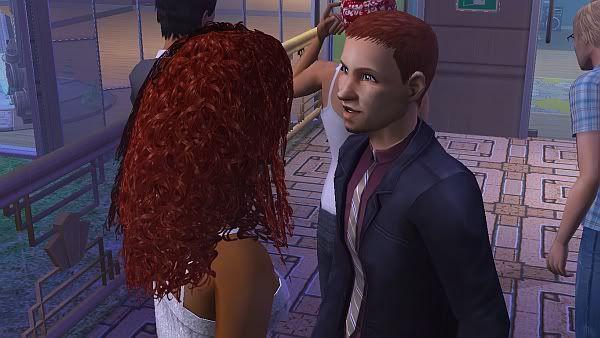 I met her again later when she stopped by Just Dance one night and found out that her name is Reesa Moole. I ended up spending more time talking to her than taking care of my customers.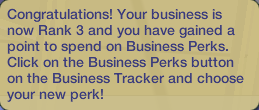 It didn't seem to affect what people thought of the place though. Most people really enjoy the time that they spend here.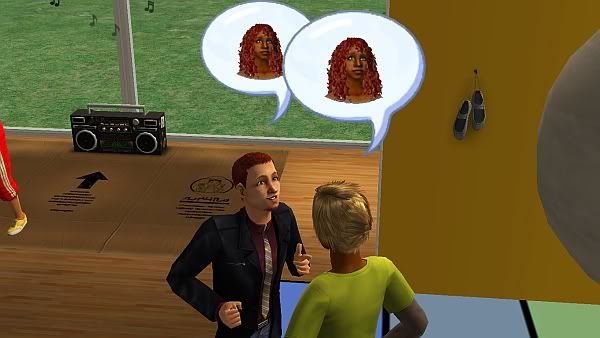 Ever since I met Reesa I've found that I can think and talk about nothing else. I really should ask her on a date sometime soon. I guess we will just have to wait and see if I can find the courage to do it. I really hope she says yes.
Stats:
Rotation: 7
Households: 2 of 6
Playable Sims: 20
# of Total Residents (PS + Graves): 20
Community Lots: 10 (0 NPC - 1 Military)
Business Districts: 0
Universities: 0
Downtown: No
Sim Multiplier: 4
Population: 80
CAS Sims Available: 7/10
University Funds: $256,454
Number of Fires: 5
Number of Burglaries: 2
Number of Electrocutions: 1
Number of Graves: 0
Businesses:
Club Carnahan - Russell Carnahan - 6
Electric Avenue - Russell Carnahan - 10
Odds and Ends - Russell Carnahan - 10
Purrfect Pets - Jackie Carnahan - 10
Fresh Fish and Veggies - Cameron Lieman - 10
Douglas Firniture - Cameron Lieman - 10
Just Dance - Cameron Lieman - 3
Albrecht Auditorium - Richard Albrecht - 9
Delights - Richard Albrecht - 5
Alina's - Alina Albrecht - 6
Careers:
Architecture - 0/1
Business - 1/5 (Richard Albrecht)
Law Enforcement - 0/1
Military - Unlocked
Music - 1/Unlocked (Alina Albrecht)
Slacker - 1/1 (Joel Webber)