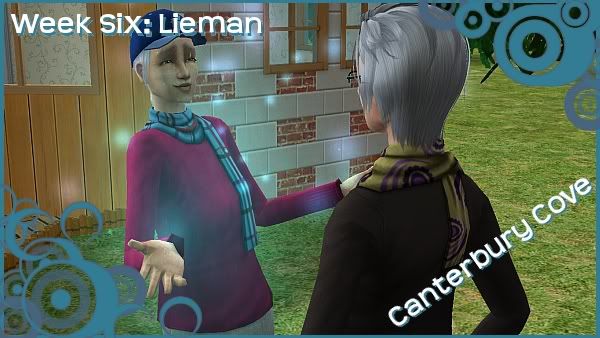 I know it's only been three days since my last update, but I actually got to play for once! =D So here you go, week six for the Lieman family.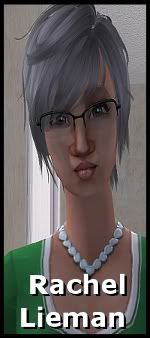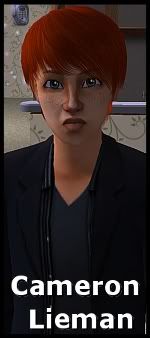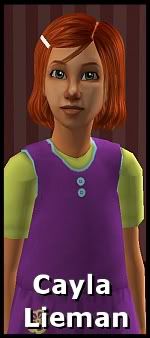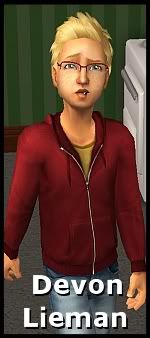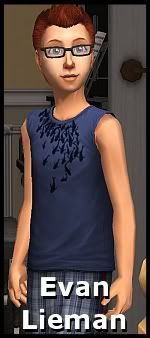 It's been awhile, but I'm sure you remember me, Rachel Lieman. I'm still living with my loving husband, Edward, our son, Cameron, and our triplets, Cayla, Devon, and Evan.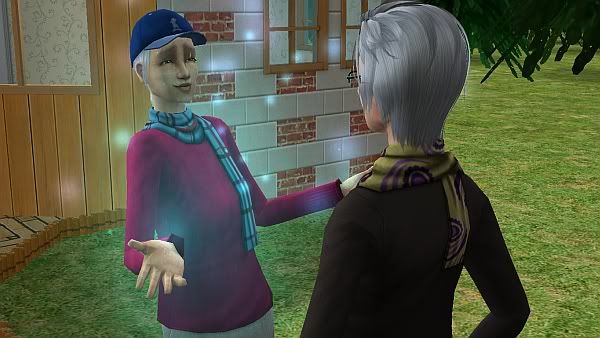 As you may or may not remember, I am a lover of knowledge, and so, when I met Patricia, I suddenly became extremely curious about what being a witch was like. I started inviting her over and hanging out with her every chance that I could get.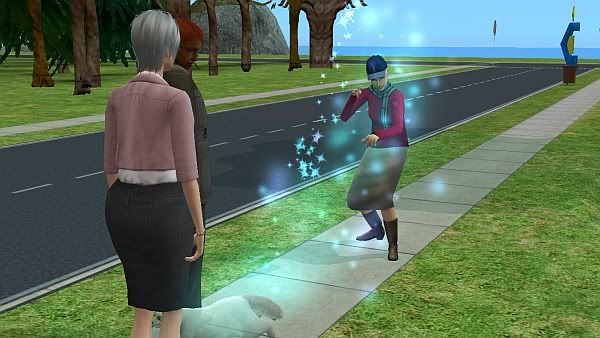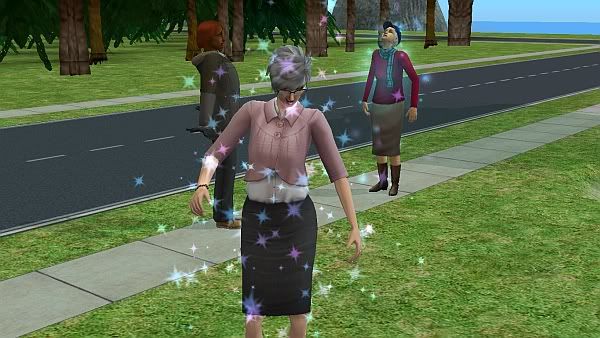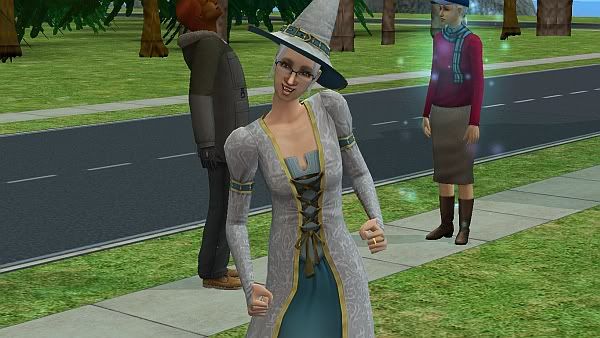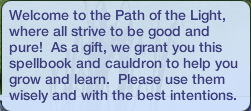 And after a little pleading, begging, and possibly the consumption of the freshest veggies in town, Patricia agreed to let me join the ranks of the good witches. I was ecstatic! It was such a new and interesting experience for me.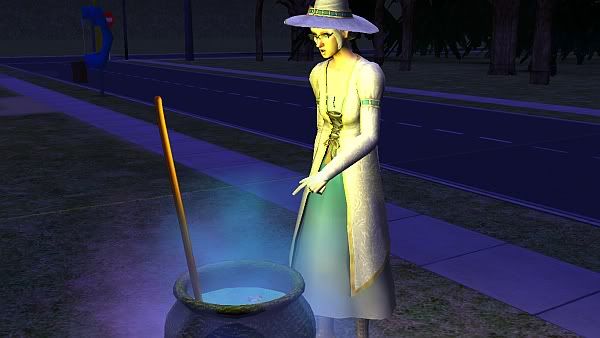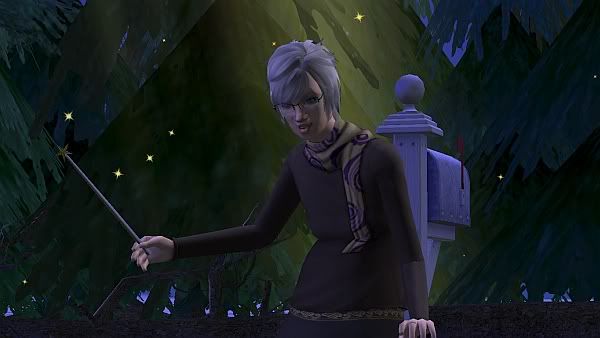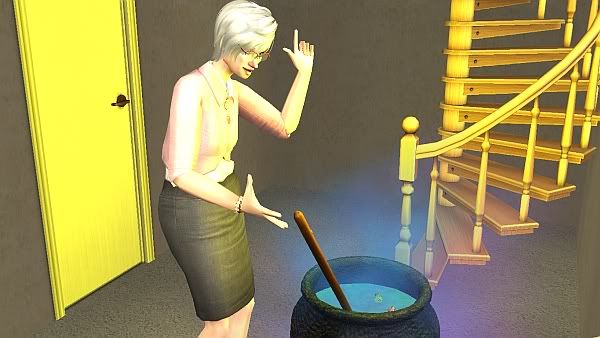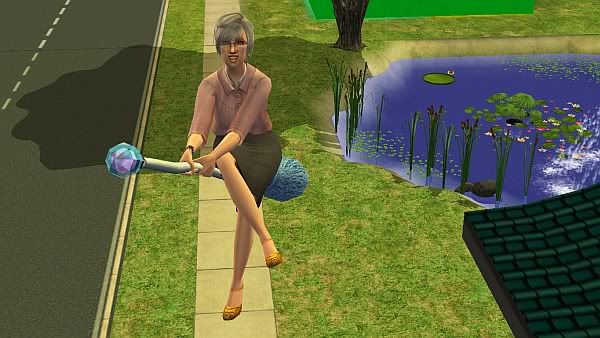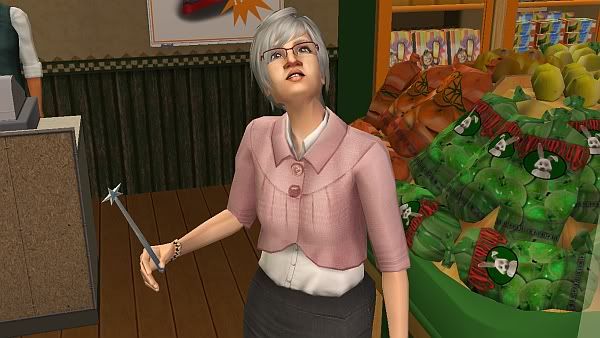 And let me tell you, being a witch is better than it is made out to be. I love all the new things that I am getting to learn and it has been helping me quite a bit.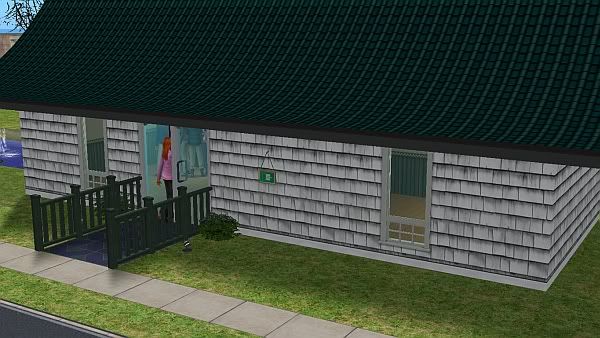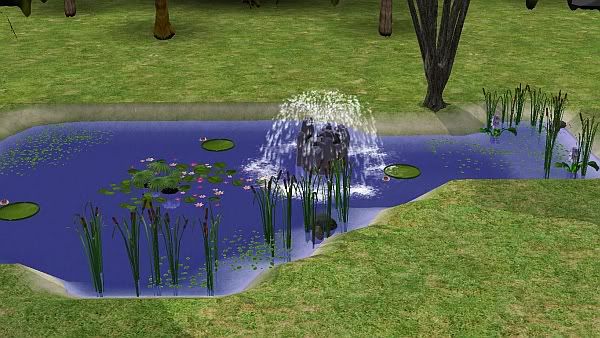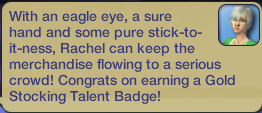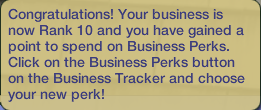 It has especially been helping me at my business, Fresh Fruits and Veggies.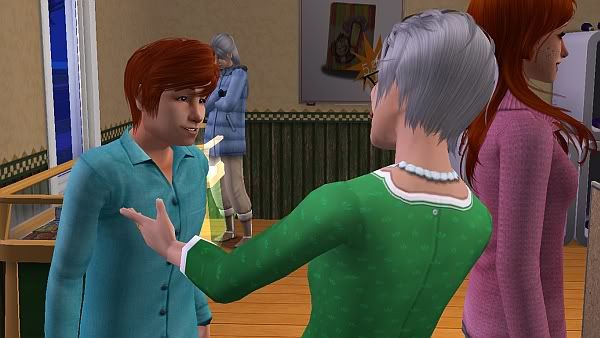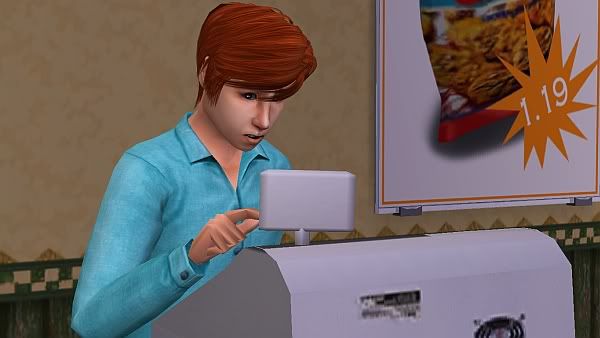 Because of my newfound success, I hired a nice young boy named Alex to help me out at the store. Unfortunately, he quit after complaining that I wasn't paying him enough. I guess I forgot to give him a raise after I noticed his skill with the cash register improving.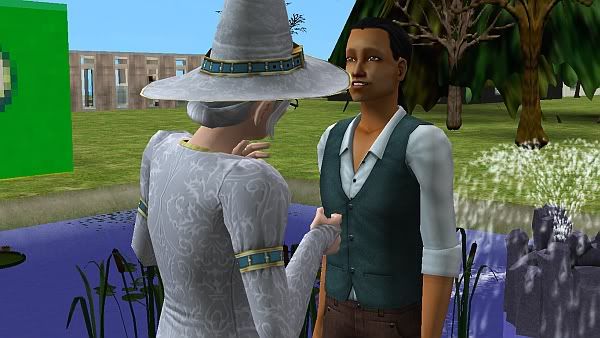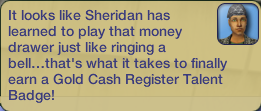 Perhaps it was for the better as my new employee, Sheridan, has been doing much better. It probably helps that I constantly cast spells on him to improve my mood.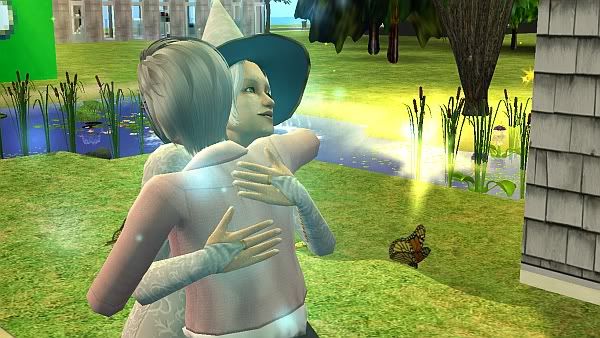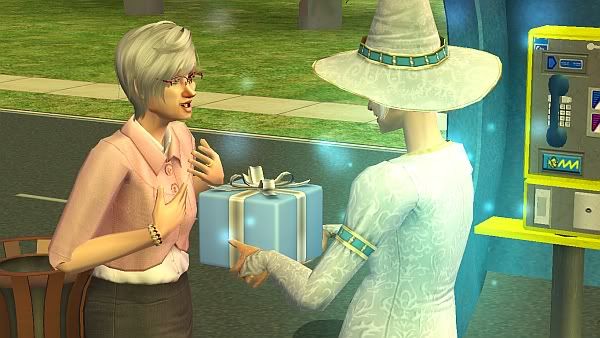 I had been trying to make all of my reagents myself, but between taking care of my business and taking care of my family, and trying to find time for myself, I found it quite hard to do. So I called up my friend Patricia and bought some from her.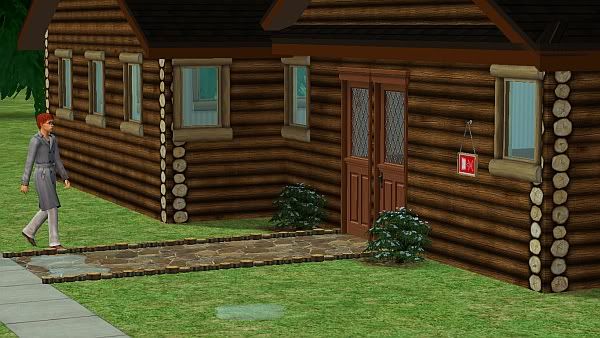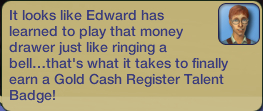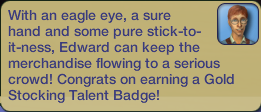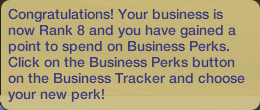 Business at Douglas Firniture has also been flourishing.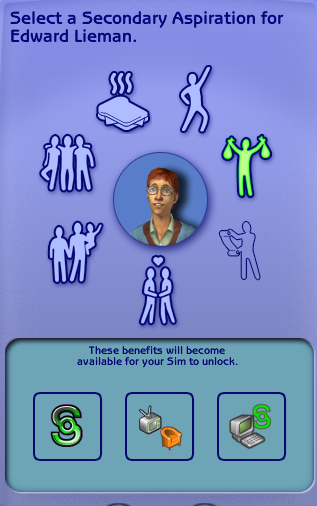 I think all of the business he has been doing has changed the way he thinks about things. He is still really into knowledge, but I know that he really loves working at Douglas Firniture.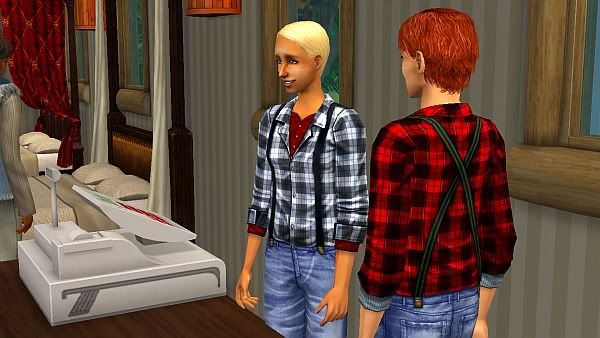 So Edward hired Lexi to help him out. She's quite nice and even doesn't mind wearing the silly uniform.




Unfortunately, it received a bad review. I guess Edward said he didn't notice the reporter when she was there and therefore didn't get around to helping her. Hopefully it doesn't have a negative effect on his business.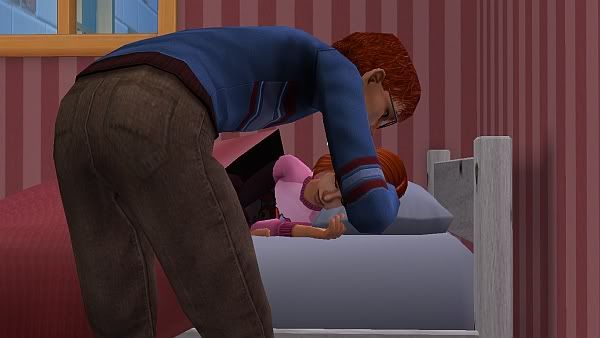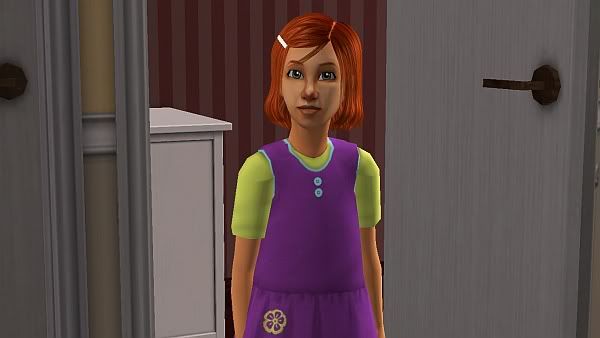 Cayla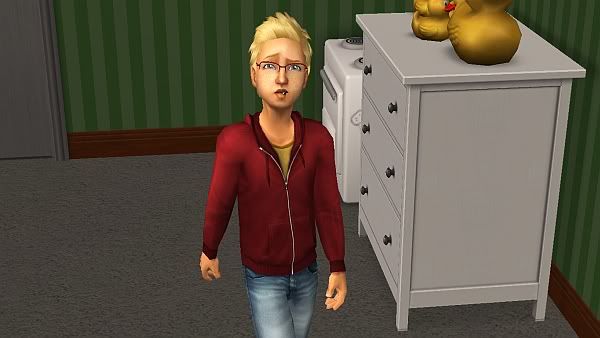 Devon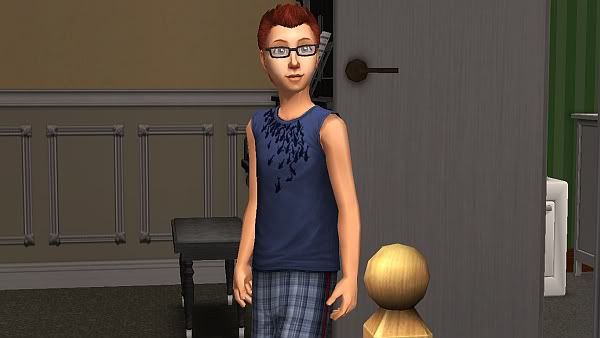 Evan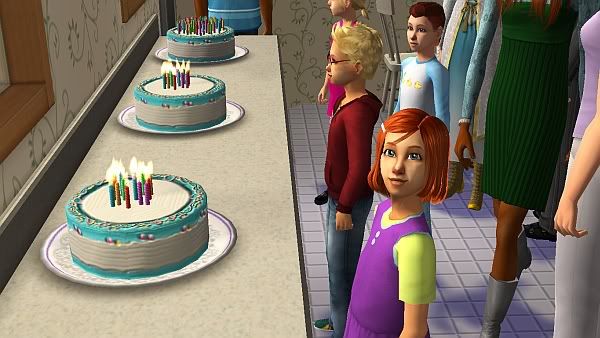 The triplets had a birthday and are now teens. That means there are four teens under one roof! I guess I kind of know how the Carnahans felt now. It's definitely one mood swing after another sometimes, but I know they will grow out of it.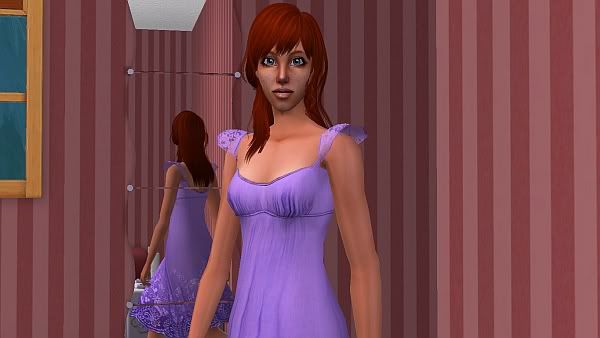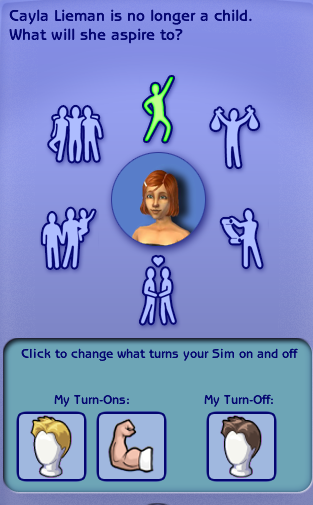 Cayla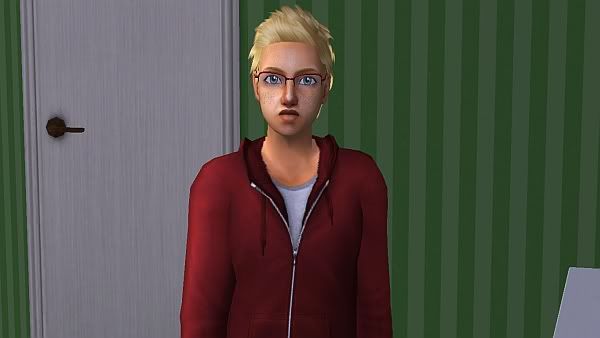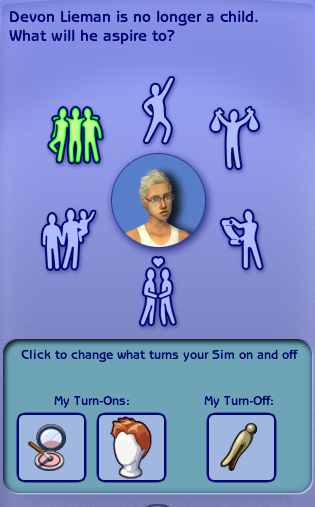 Devon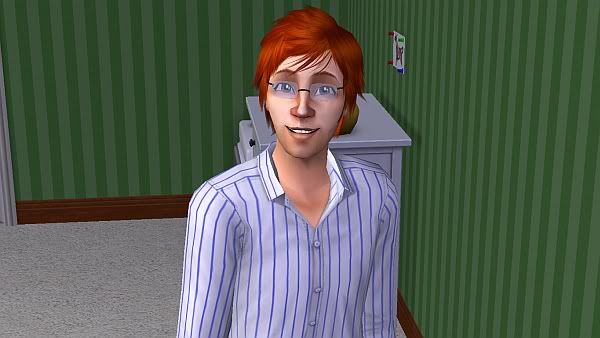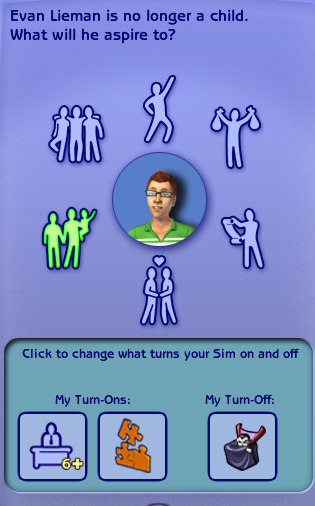 Evan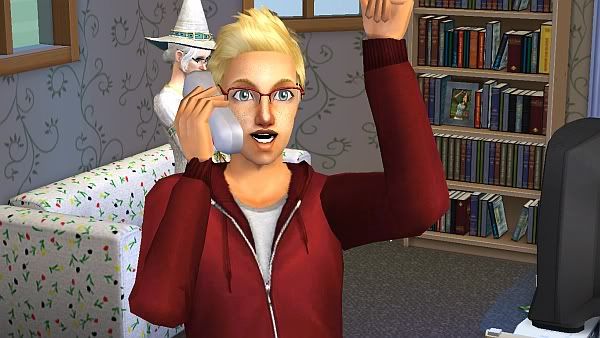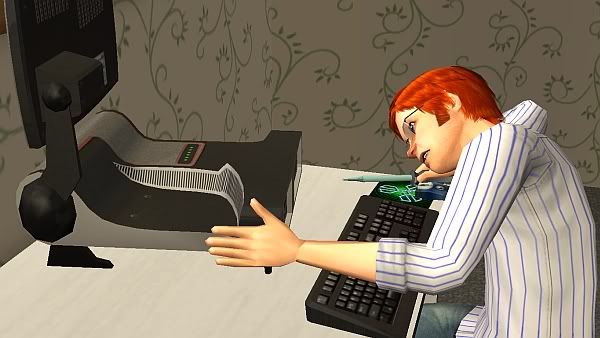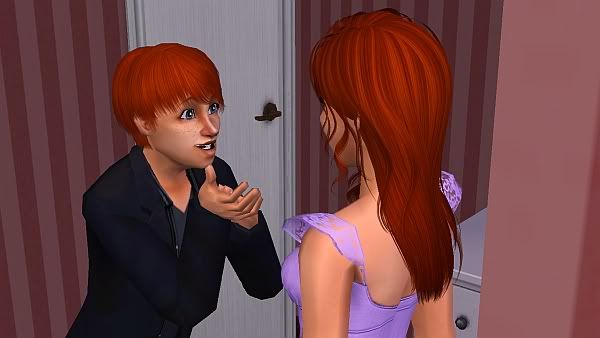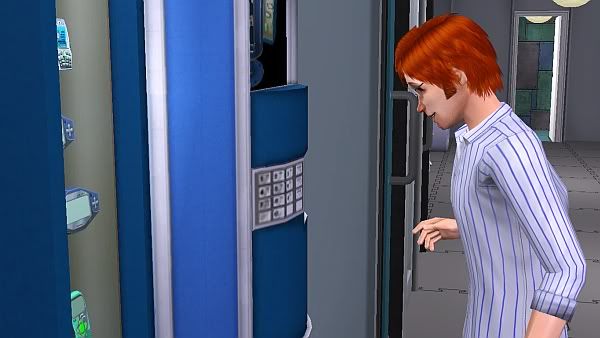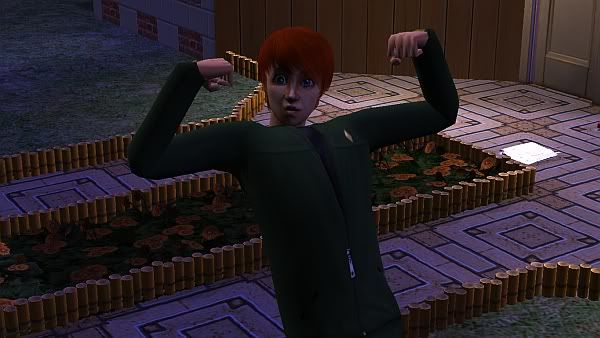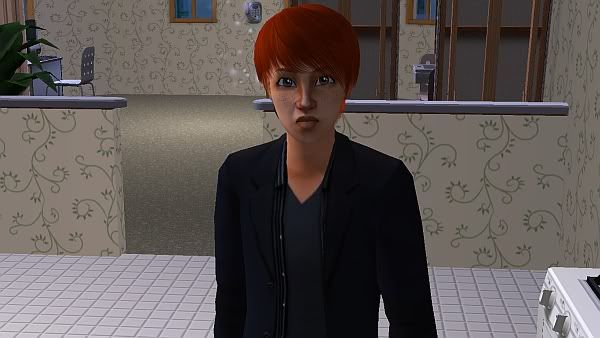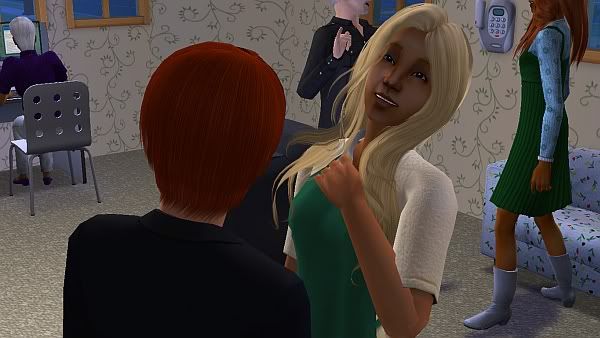 Cameron has started to show more interest in girls. He met this nice girl named Susan and asked her on a date. He said that she unfortunately had to leave right after they arrived though.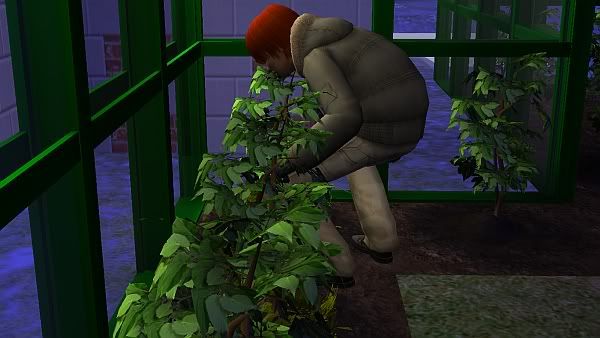 He still focuses a lot on school and helping out around the house though, which I really appreciate. He has always been so helpful.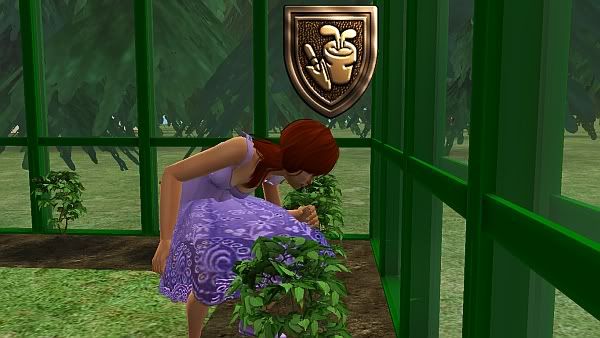 Cayla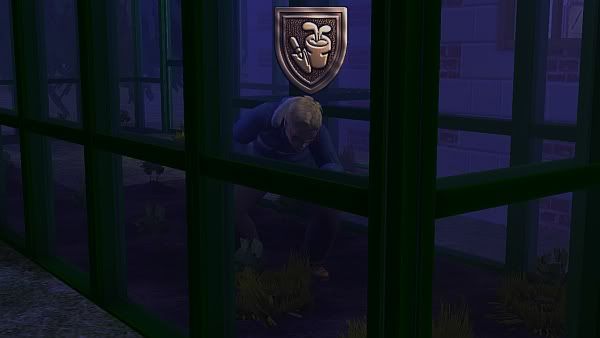 Devon
And I think his attitude has rubbed off on the other kids a little bit as well.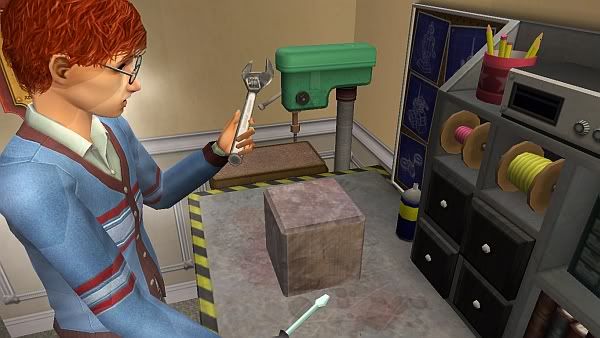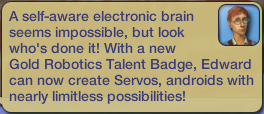 Edward has still been spending a lot of time working with his robot station. He has become very skilled and can make all sorts of things now.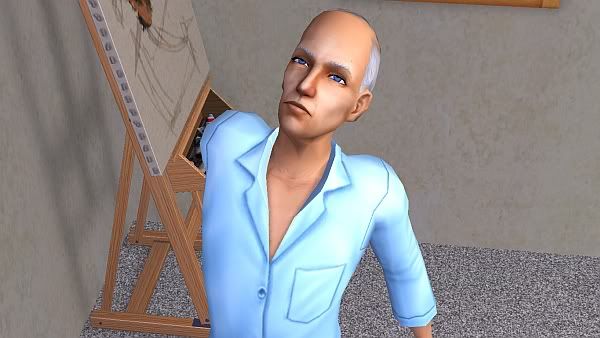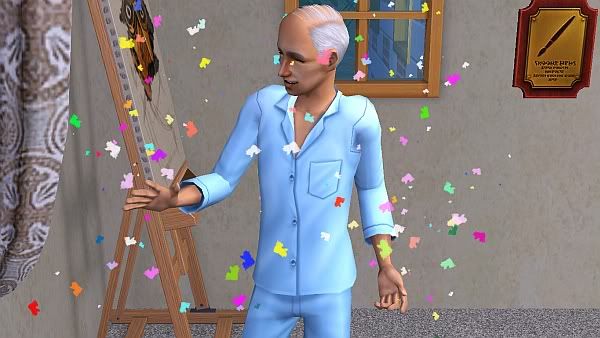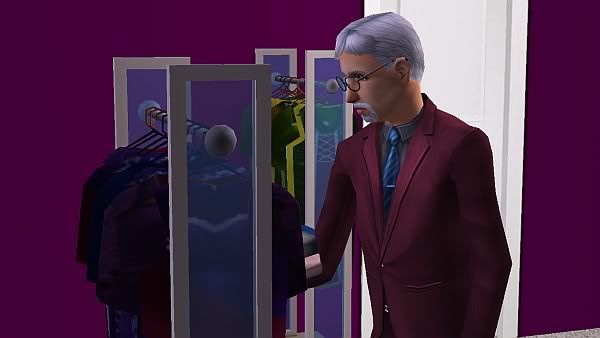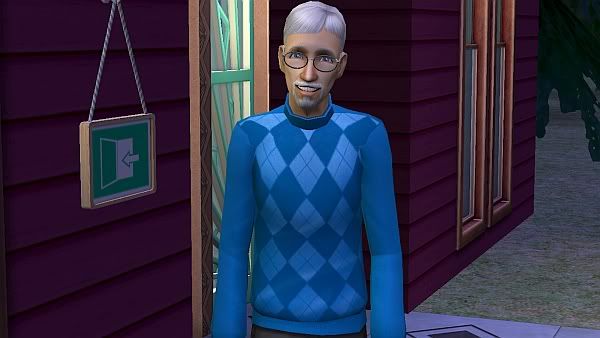 Edward has aged as well, however, he didn't really want to have a party. I still think he looks as handsome as ever.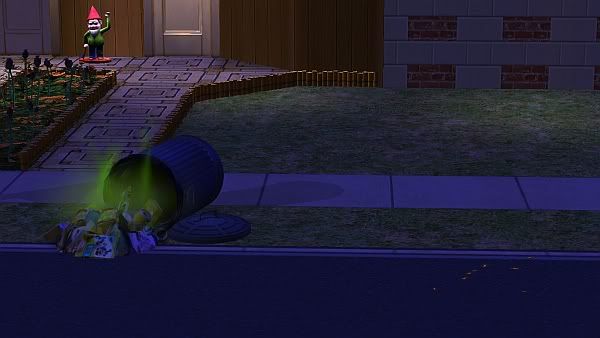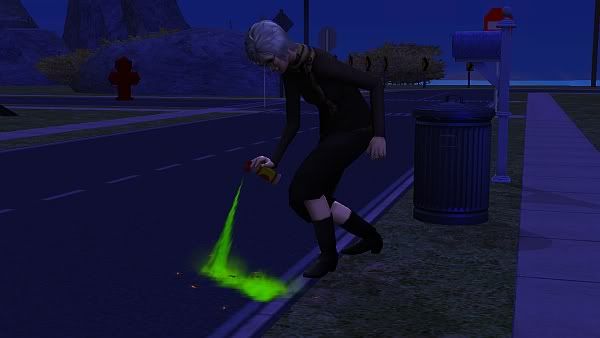 Right before Edward's birthday I went outside to see that our trash can had been knocked over and that we had roaches. I was rather annoyed.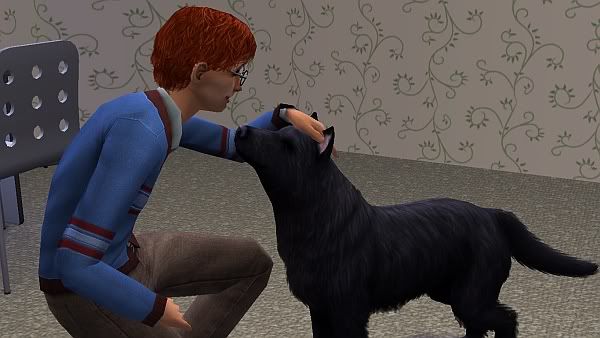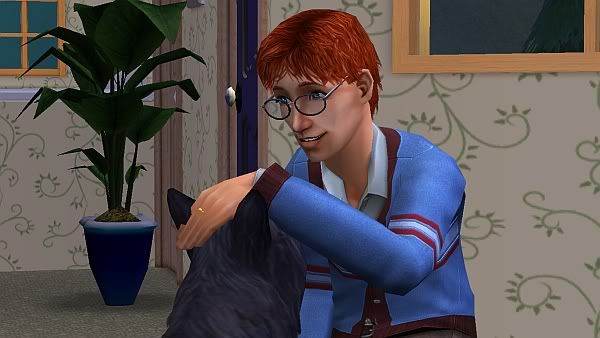 However, Edward fell in love with the culprit, Echo, a beautiful black female wolf. Unfortunately, she ran off before Edward could do anything to make her stay.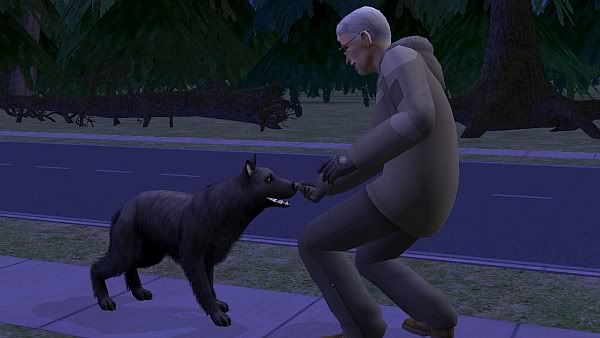 So when she showed up again a few days later, I decided that as a birthday present, that Edward could be allowed to keep her. I know he loves her very much and perhaps in the future we will find her a male partner and maybe have some puppies, but we will have to say.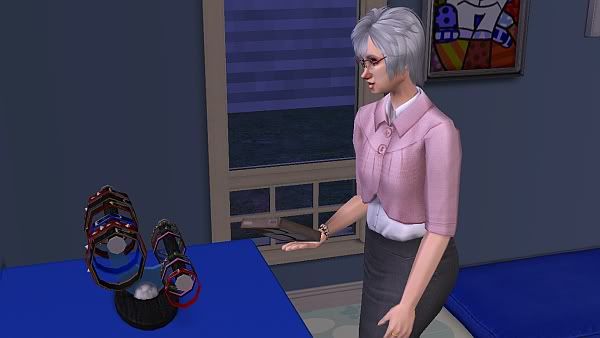 I just hope that I don't get stuck with all the responsibility of taking care of her... though I am sure that I will. Oh well, that's just part of being a mother I guess. And I wouldn't trade it for anything.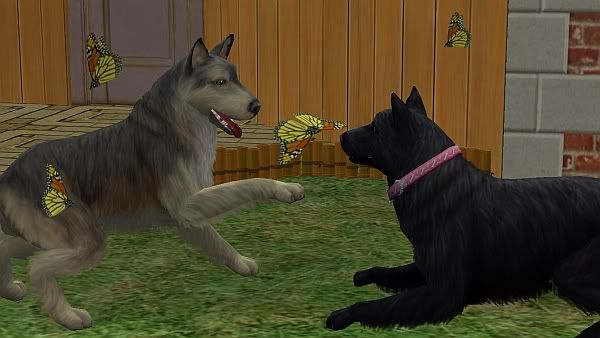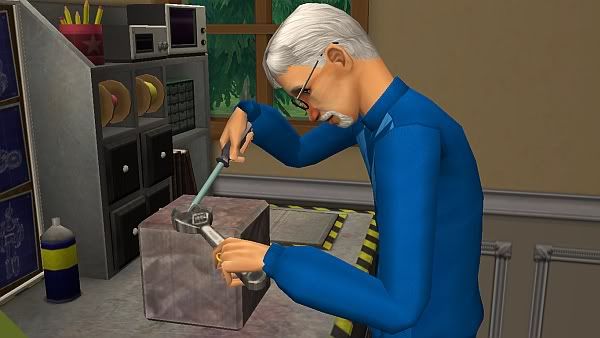 And according to Edward, we may soon be welcoming another member to our family, although I'm not quite sure what he means by that. I guess I will just have to wait and see.
Stats:
Rotation: 6
Households: 2 of 3
Playable Sims: 15
# of Total Residents (PS + Graves): 15
Community Lots: 8 (0 NPC)
Business Districts: 0
Universities: 0
Downtown: No
Sim Multiplier: 3
Population: 45
CAS Sims Available: 5/8
University Funds: $152,660
Number of Fires: 4
Number of Burglaries: 1
Number of Electrocutions: 1
Number of Graves: 0
Businesses:
Club Carnahan - Russell Carnahan - 6
Electric Avenue - Russell Carnahan - 10
Odds and Ends - Russell Carnahan - 8
Purrfect Pets - Jackie Carnahan - 10
Fresh Fish and Veggies - Rachel Lieman - 10
Douglas Firniture - Edward Lieman - 8
Albrecht Auditorium - Richard Albrecht - 6
Alina's - Alina Albrecht - 3
Careers:
Architecture - 0/1
Business - 0/3
Law Enforcement - 0/1
Music - 1/Unlocked (Alina Albrecht)
Slacker - 0/1
Current Mood:
content