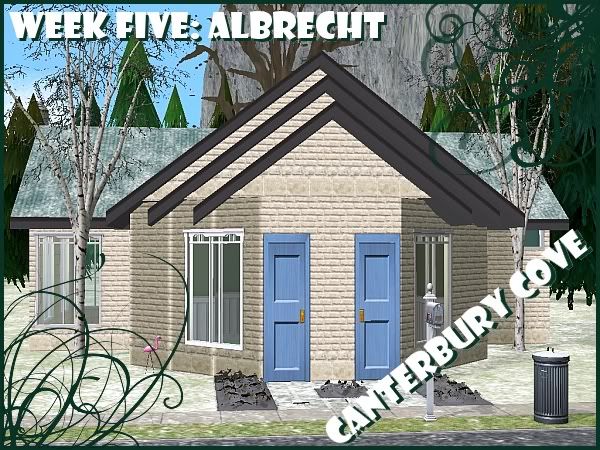 What is this?! Another update?! Why yes, yes it is. I've been in a simming mood lately so I've spent any extra time that I could find playing Canterbury Cove and because the Albrecht household is rather small, it didn't take me very long to get through.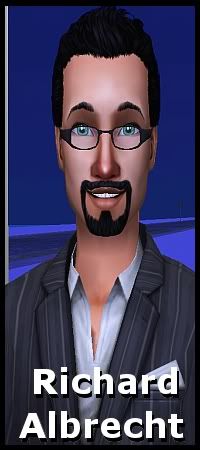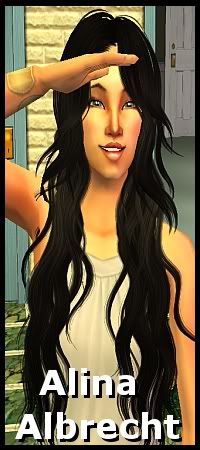 You probably remember me as the shy, quiet brother of Alina. Which, is mostly true. However, I'm not as much of a hermit as Alina makes me out to be.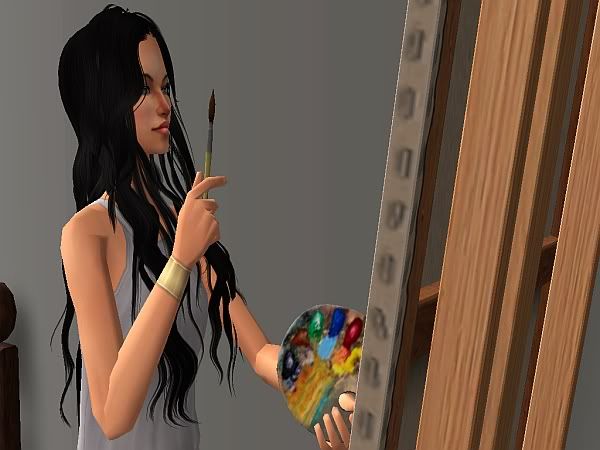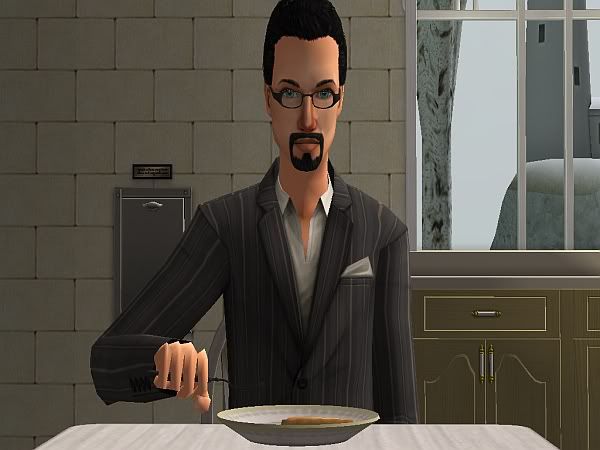 Living with Alina has been very strange. As you know, we don't really get along but when she said she needed a place to stay, there was no way that I was going to say no to her. I knew it was coming, that her and Blake were going to break up, and in fact, if I were a mean person I would probably say to her, "I told you so. I told you so again and again and again." I'm not a mean person though, and I know she has enough to deal with without some jerk rubbing it in. In case you haven't figured it out, Blake is the reason that we don't get along. I didn't like Blake and I wasn't afraid to tell her about it but she didn't like hearing about it so she basically told me to get out of her life. I was really hurt, but I guess I can kind of understand why she did it.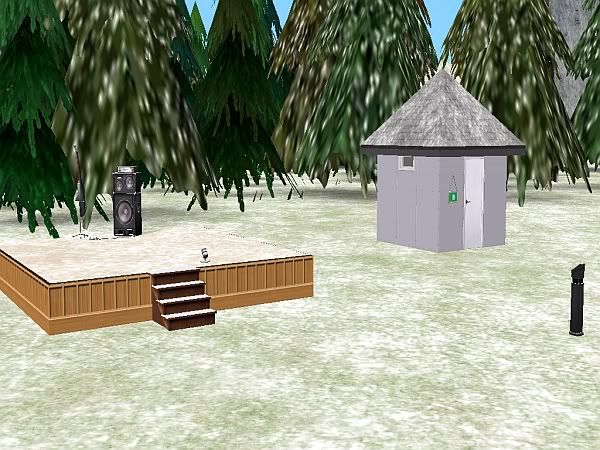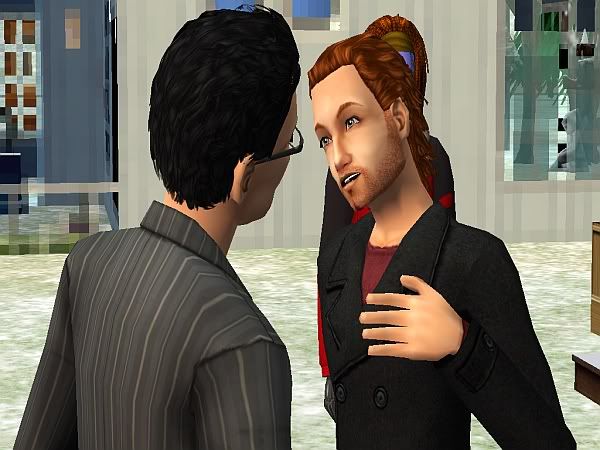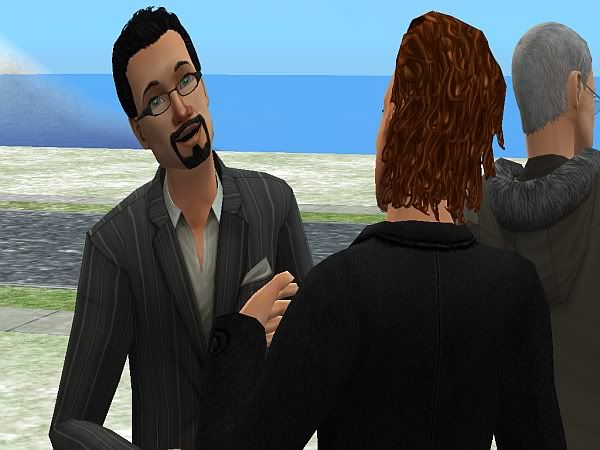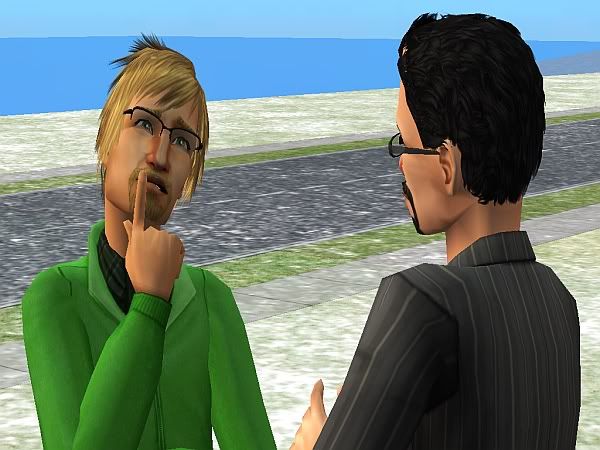 Now my days are spent working at Albrecht Auditorium. It started out pretty small and not many people came. I mean, there really wasn't much to do. But I enjoyed meeting new people and spending time with the regulars and I knew it would grow eventually.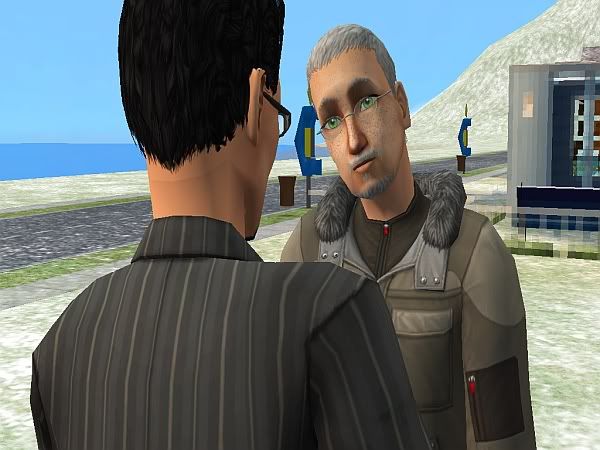 Because Russell had had so much success with his business, I asked him for advice the next time that he stopped by.
"You need to listen to what your customers want and give it to them," he told me.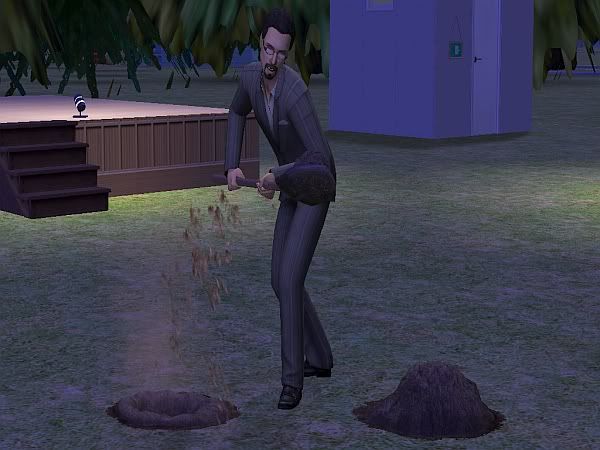 So I took what he said to heart and worked on finding some odd things to sell in order to get some more money to improve my business.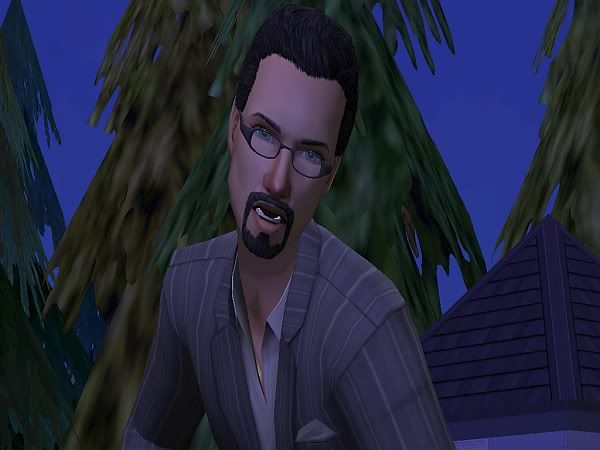 I can't say it was the most interesting thing I had ever done, but I was determined to make Albrecht Auditorium better.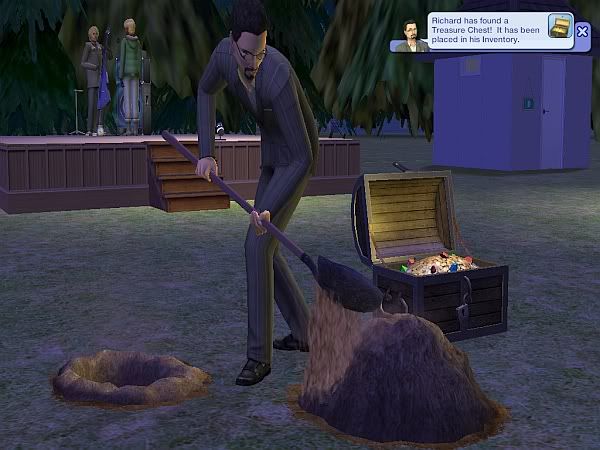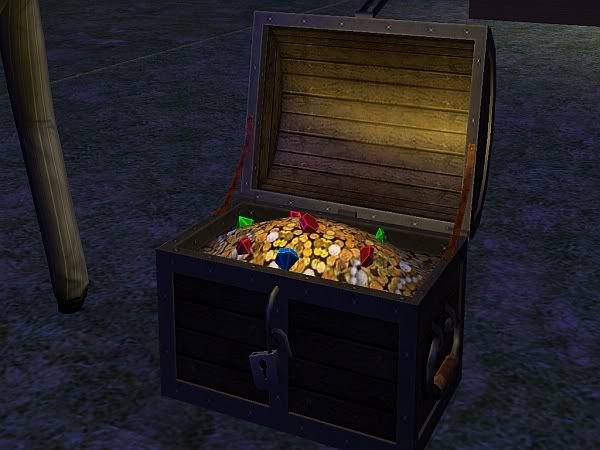 Eventually all my digging paid off and I actually found some old buried treasure. I sold it to the museum of the next town over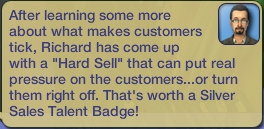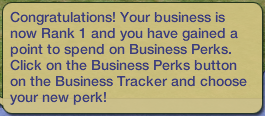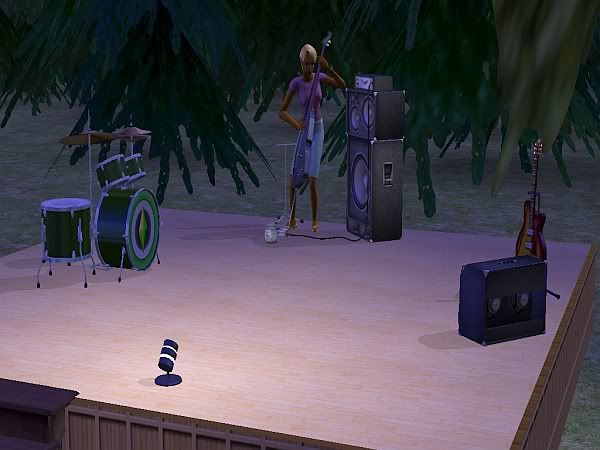 With finding the chest and working hard to try to get more people to come, I was able to buy a few more instruments for the locals to play on and soon even more people were visiting to show off their talents.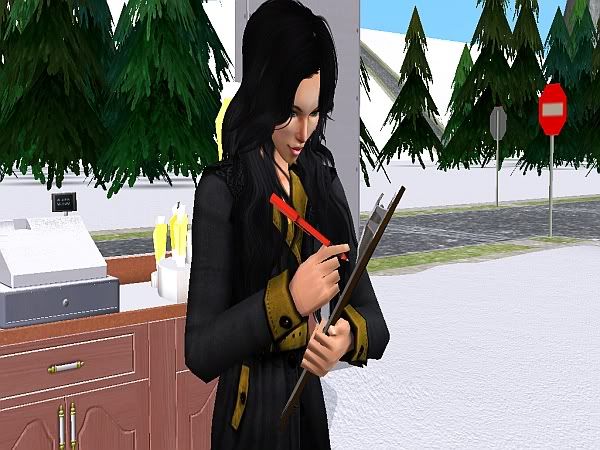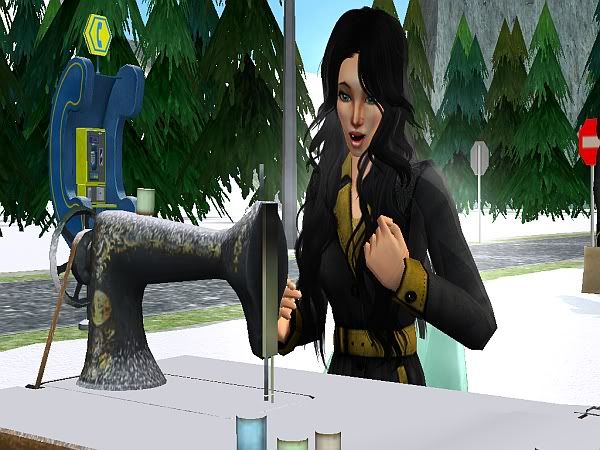 Alina's was doing great as well. Alina spent a lot of time sewing and seemed to get into this weird one track kind of zone thing and almost seemed to be glowing while working on her machine.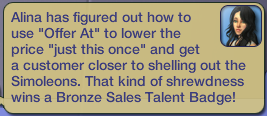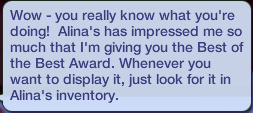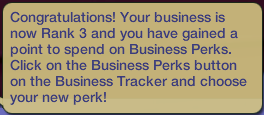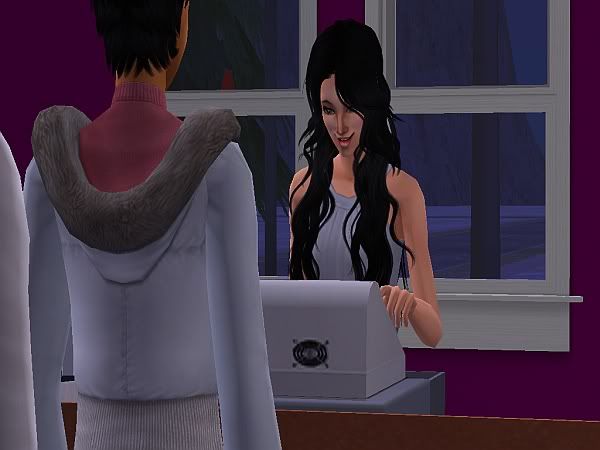 Alina's business eventually started earning her more and more money.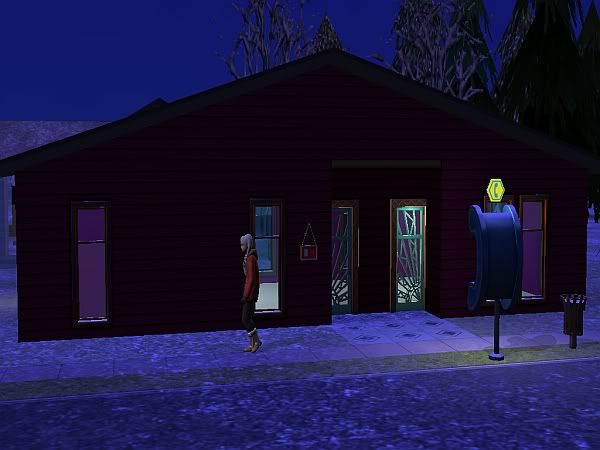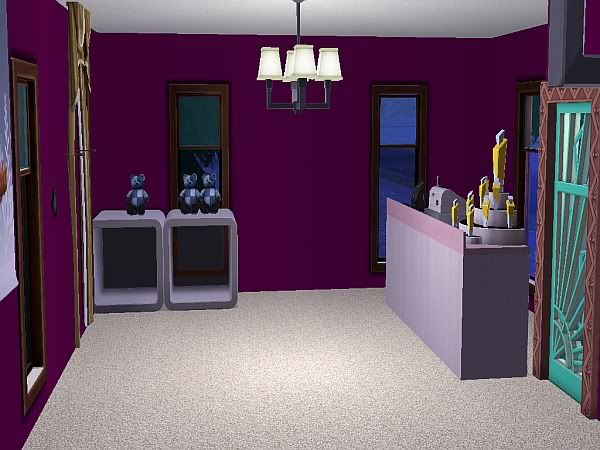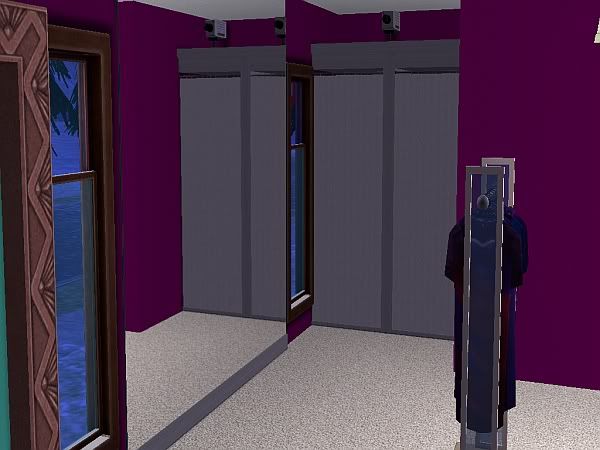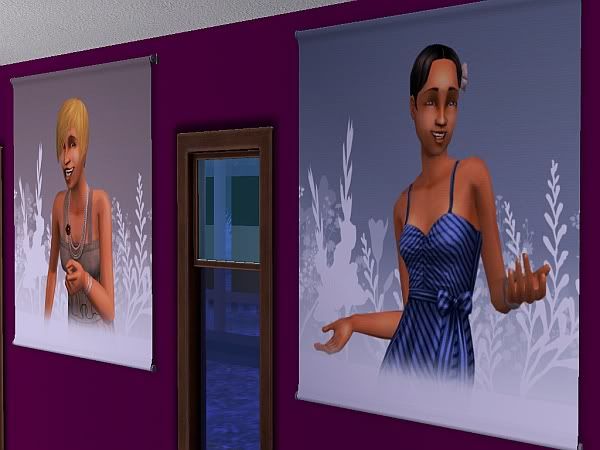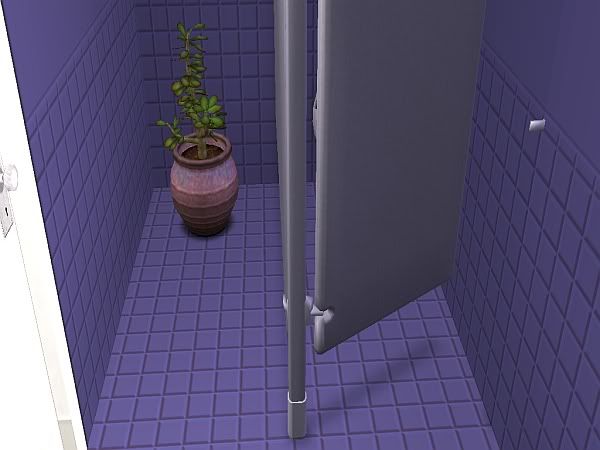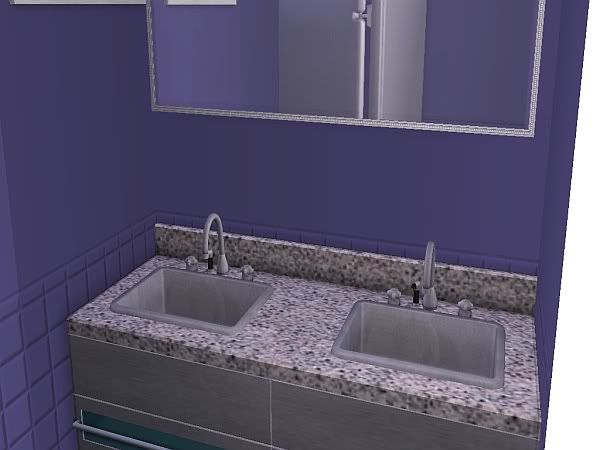 Enough in fact that she was able to revamp her business and have it built and decorated exactly how she wanted it.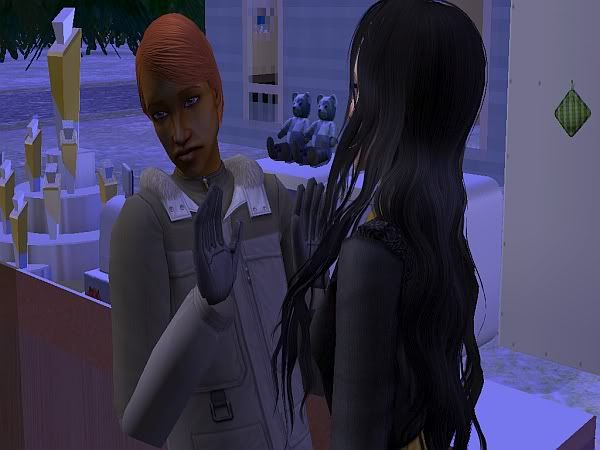 Although her business was flourishing, she wasn't always successful with the men in town that she tried to seduce. Although I will say that most fell for her charm.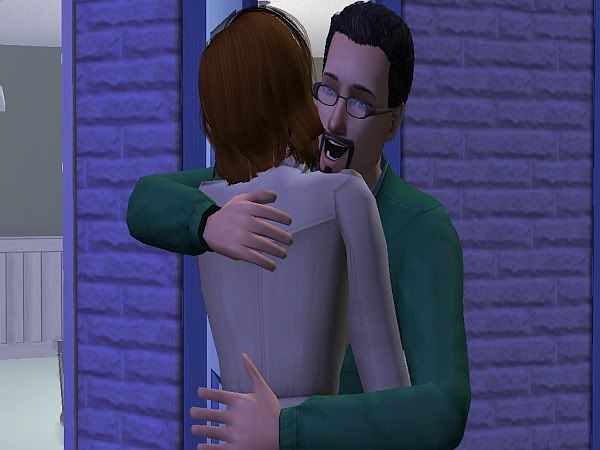 During the week I found myself missing Bailey quite a lot as I had really enjoyed her company anytime that we had hung out. I decided to ask her to come over and watch a movie with me, something quiet and fun for us to get to know each other better.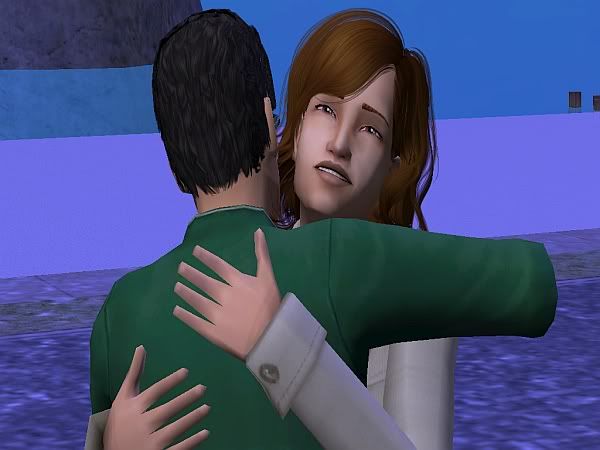 She seemed extremely happy to see me and gave me a big hug when I greeted her. I was quite pleased to see that she had missed me.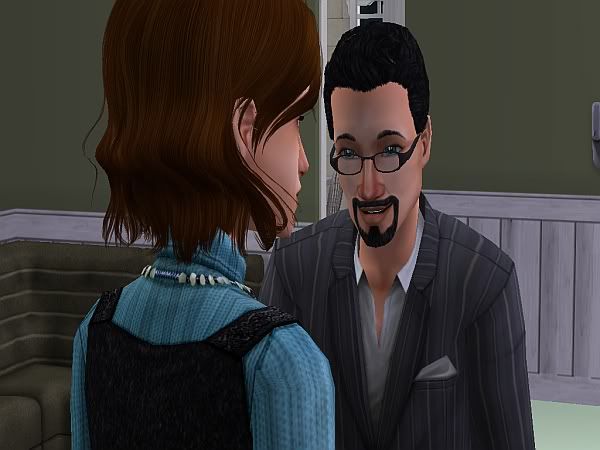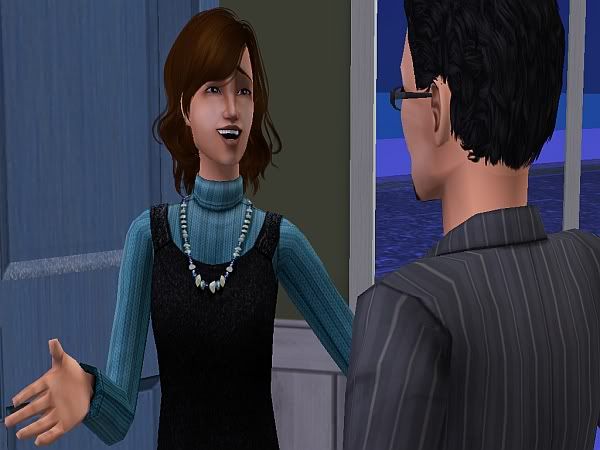 The night started just with some talking about how our week had been and turned toward flirting as it wore on.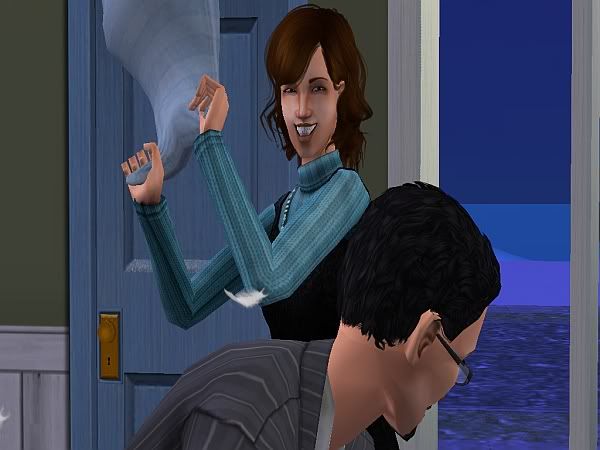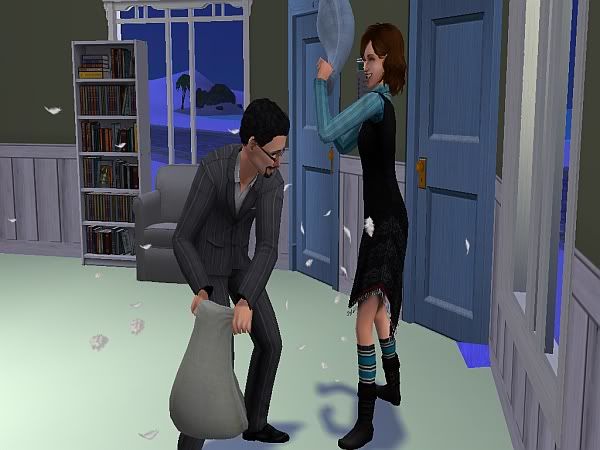 Next thing I knew, Bailey picked a pillow up off of the couch and hit me over the head with it. I quickly grabbed another in order to protect myself and soon we were engaged in a full blown pillow fight, something I hadn't done in years.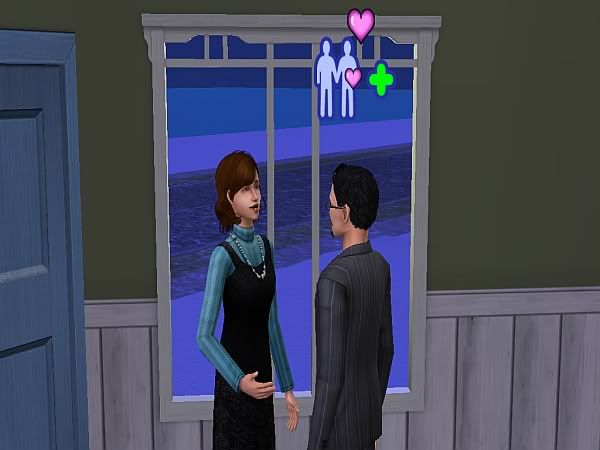 I felt like I was falling for Bailey. She was fun, and funny, and cute, and I loved spending time with her.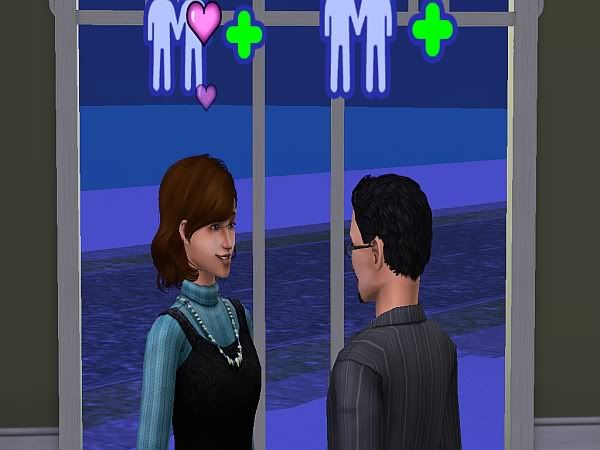 And I was getting the impression that she felt the same way.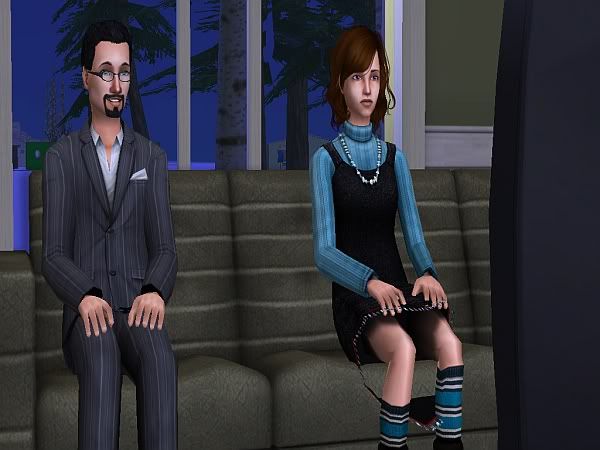 After awhile we sat down to watch the movie. I don't remember what the movie was called or what it was about. All I could focus on was the fact that Bailey was sitting next to me.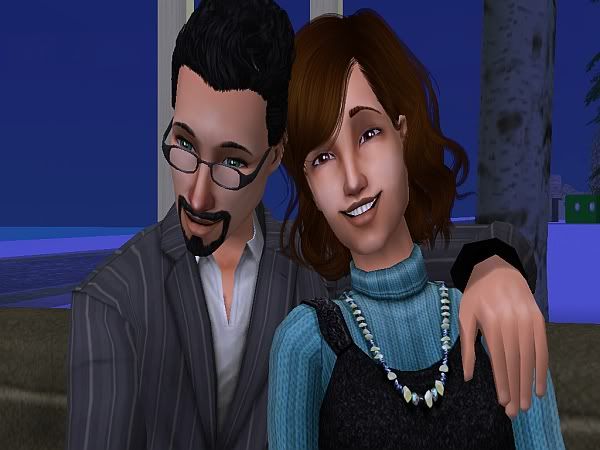 After mentally beating myself up for the first ten minutes of the movie, I finally found the courage to put my arm around her.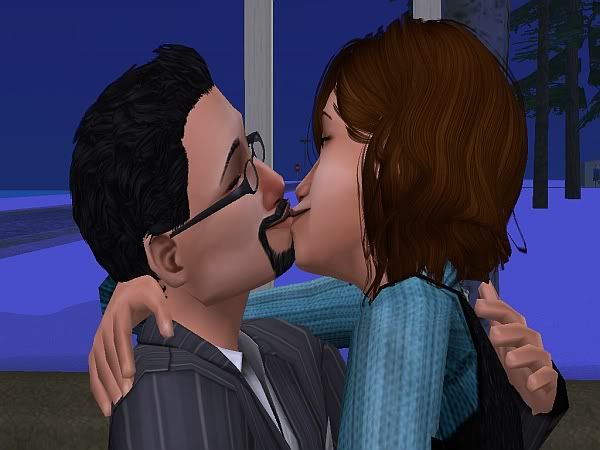 Then, to my surprise, she leaned in for a kiss.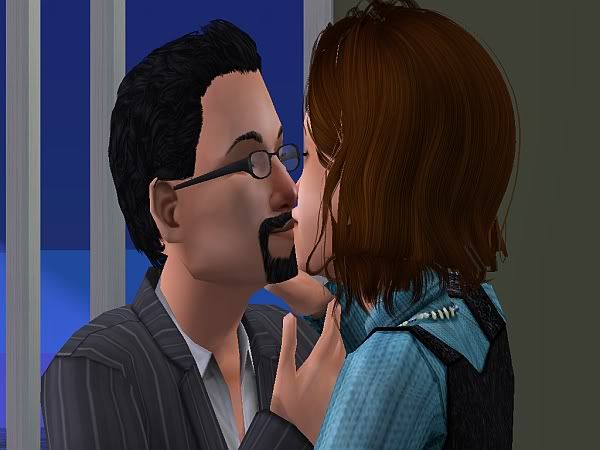 When I said goodbye I told her that I had had a really great time.
She smiled at me and said, "Me too," and then leaned in for another kiss.
I didn't think I had ever felt happier.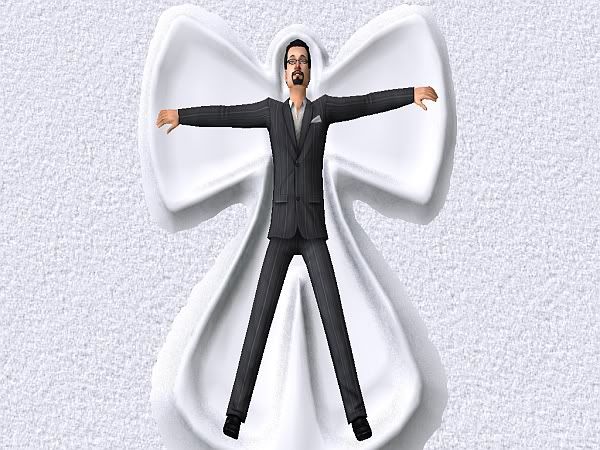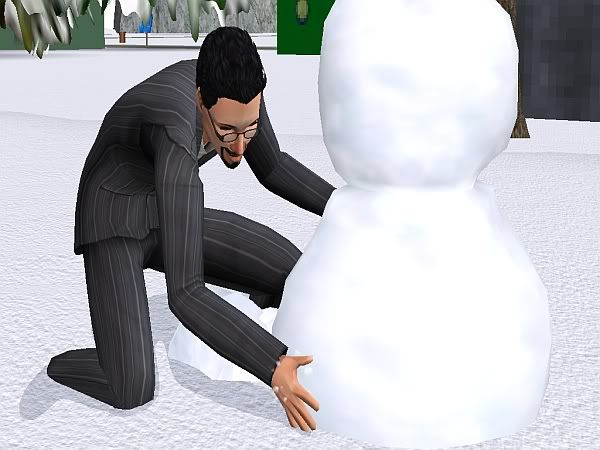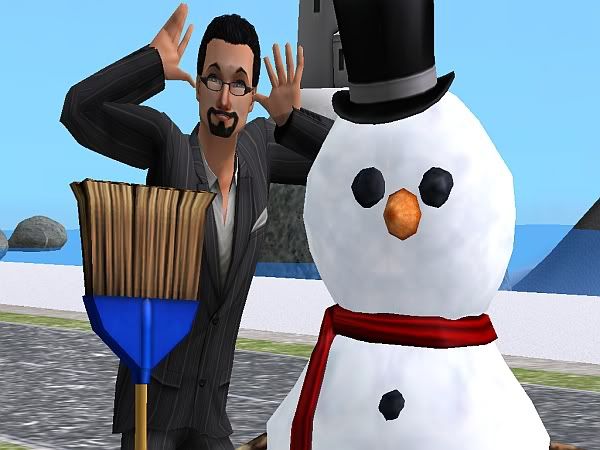 The next day at work I felt like a little kid. I was in such a good mood that I went out and played in the snow and just generally was silly. I felt like Buddy the Elf and I just wanted to shout out at the top of my lungs, "I'm in love! I'm in love! And I don't care who knows it!"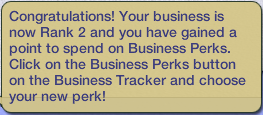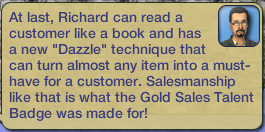 My mood reflected on the success of my business and I was able to have a temporary building built. I knew that eventually I wanted to change the design, but it was good enough for the time being.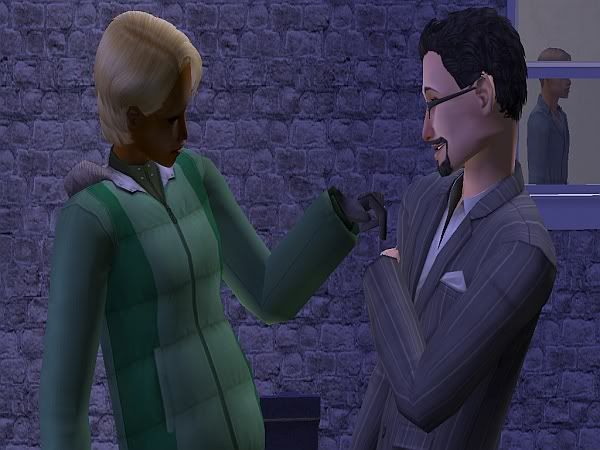 However, my good mood was about to be ruined.
"Richard," Jackie purred as she leaned into me, "you are so attractive and your business has become so successful! You've been doing such a great job with Albrecht Auditorium."
At first I didn't really know what was going on. I was in such a good mood that I was pretty oblivious to the things that were happening around me.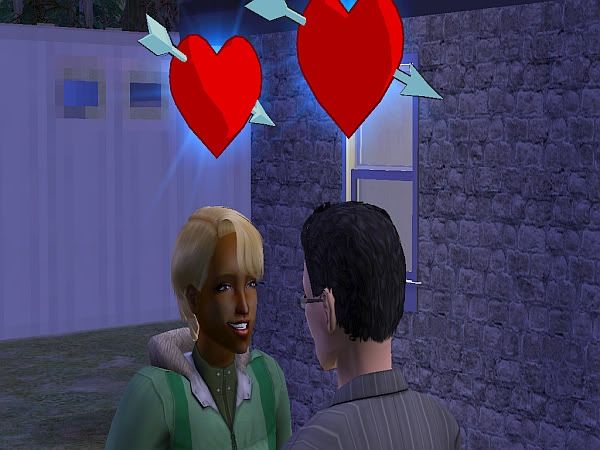 Next thing I knew she said, "Richard, I think I love you!" and she smiled at me with a big, bright smile.
My stomach dropped and I felt really funny. For a second I thought, Do I love her too? I mean, we were great friends. But no, I didn't.
"You have a husband," was all that I said to her and then I walked away and have been avoiding her ever since.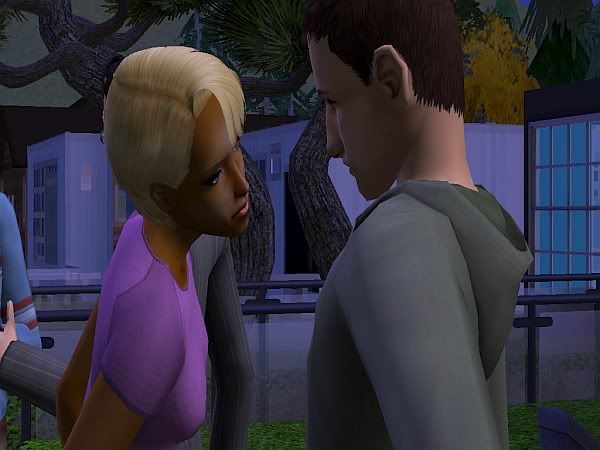 And in fact, I saw her flirting with someone else later the next night.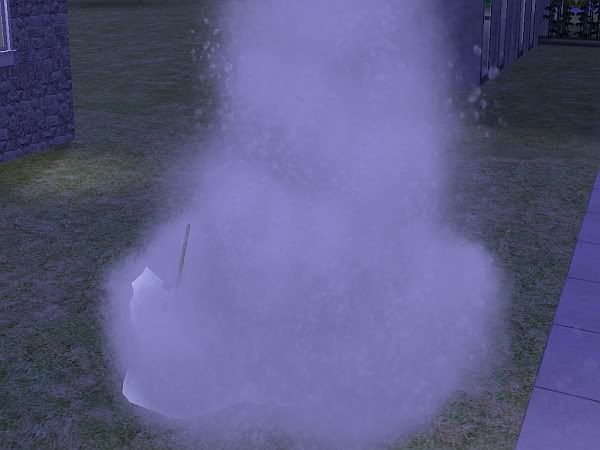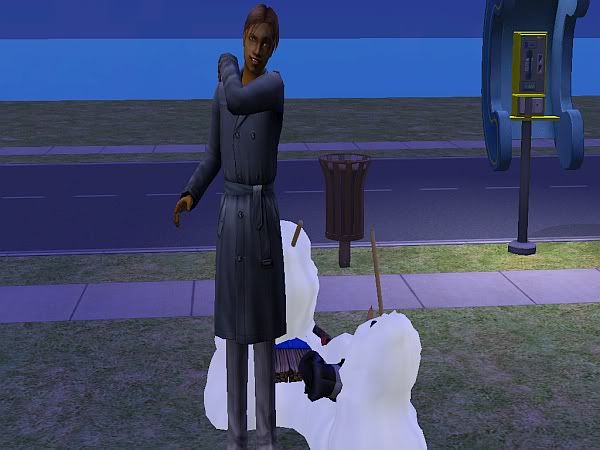 Later that night I saw that someone had knocked over the snowman that I had made and it seemed to fit exactly how I felt at that moment. I felt as if I had been built up, only to be knocked down again.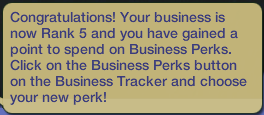 However, I didn't let my personal life interfere with my work.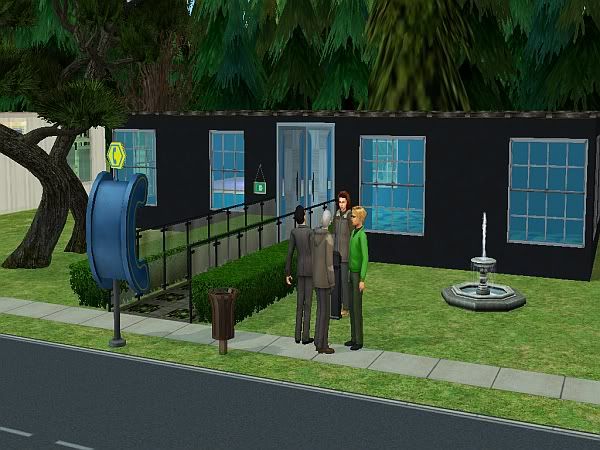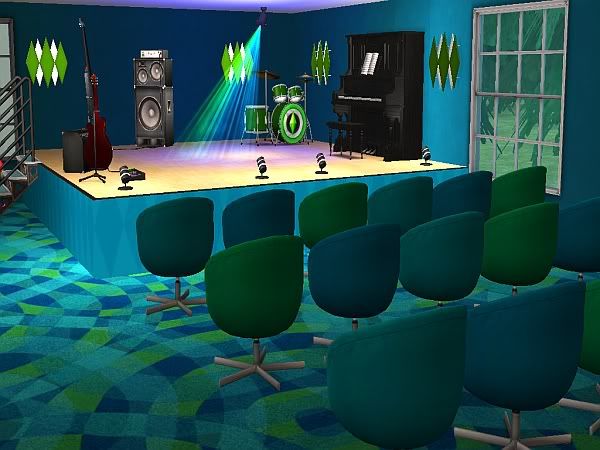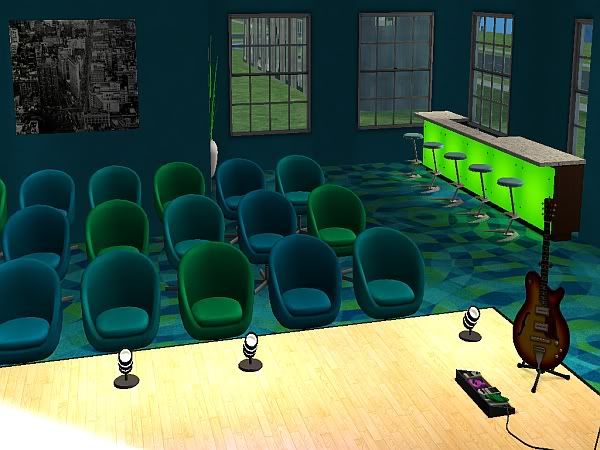 Soon, I was able to remodel Albrecht Auditorium and have it finished exactly how I wanted it.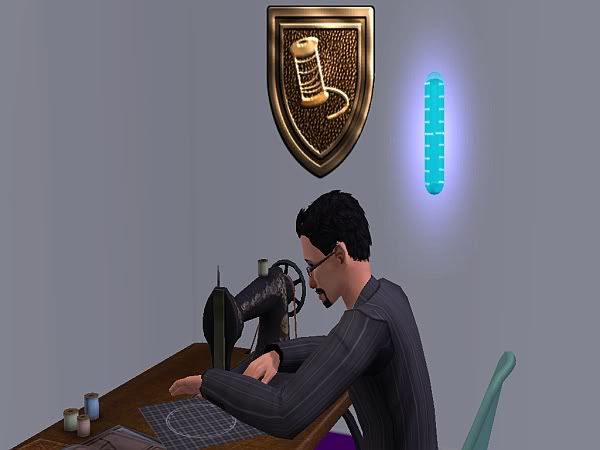 Of course, hanging out at my business wasn't the only thing that I did. I am embarrassed to admit it, but in my free time I liked to help Alina with some of her sewing projects and I've actually been getting the hang of it.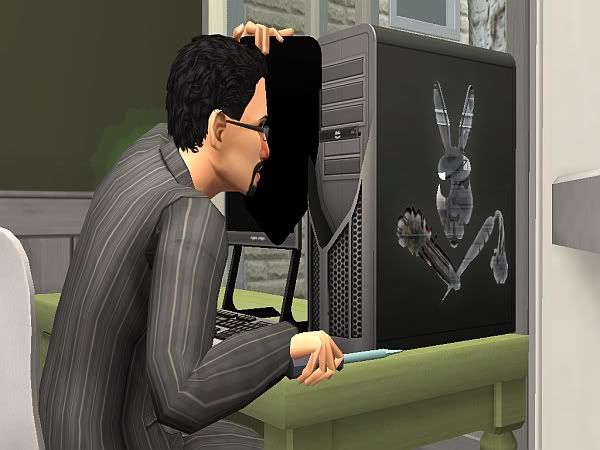 I also tried to help my sister by attempting to fix the computer. She has been job hunting for a job in the music field for quite awhile now and when the computer broke she started to feel hopeless.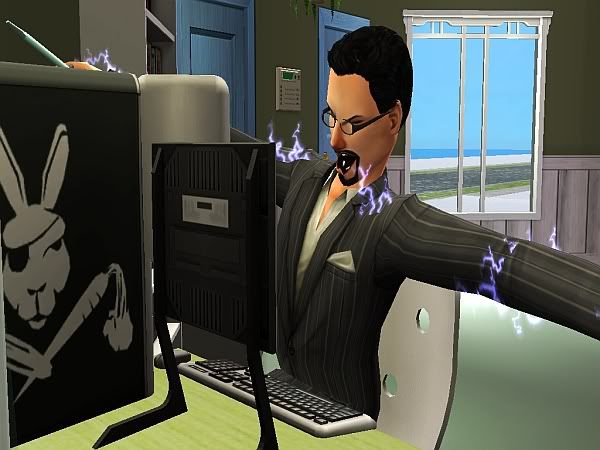 Even though the computer was somehow miraculously fixed, I ended up getting electrocuted. It was the most painful thing that I had ever experienced. And although I didn't seem to have been hurt at all, I got the most excruciating headache that I had ever had.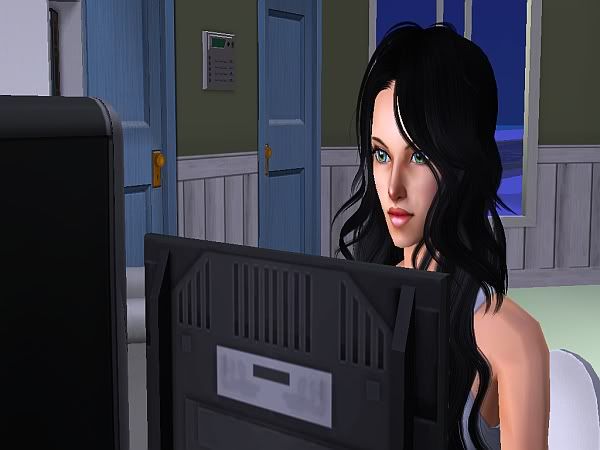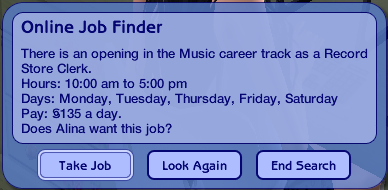 However, my work paid off and Alina was able to find her dream job.



A few days after the incident with Jackie, I called Bailey to talk with her about it. Although she was initially upset she said she understood that I hadn't done anything and we have since put the whole thing behind us.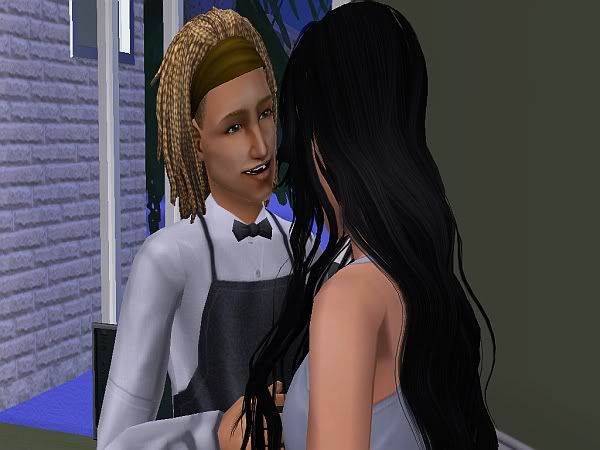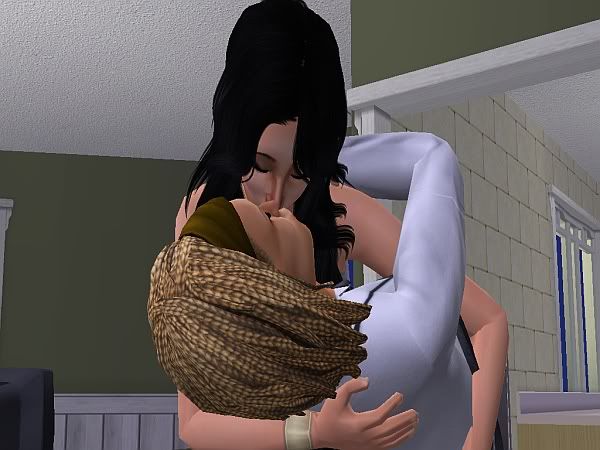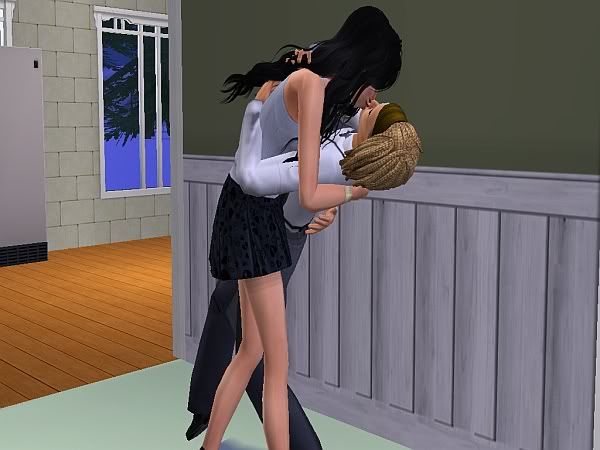 Alina still spends a lot of time wooing different. Most of the time I don't see her with the same guy more than once. I worry for her but after the last time I let my opinion tear us apart, I'm not going to do the same thing again.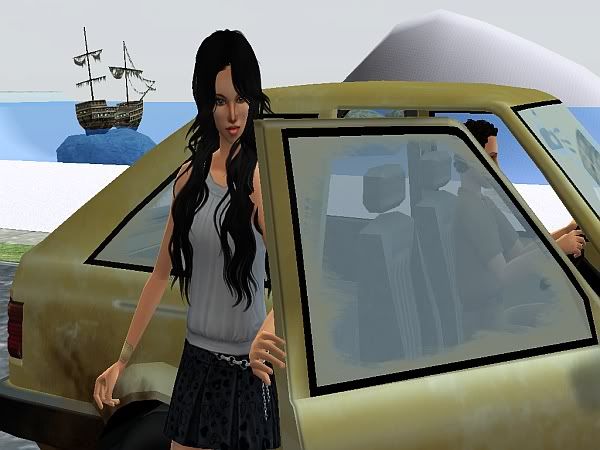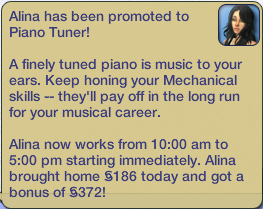 Alina's first day of work went really well and she got promoted.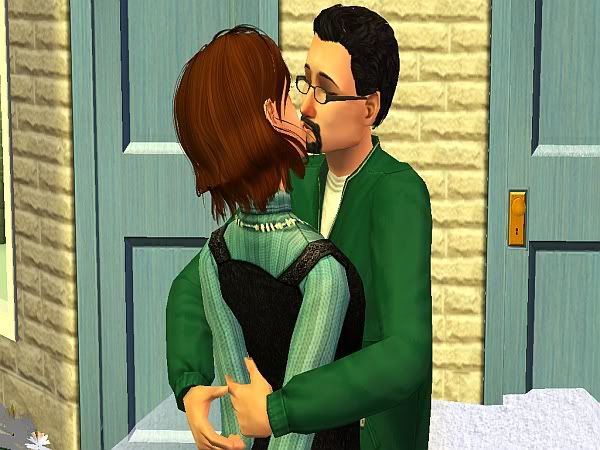 And when she left to go out for the night, I decided to invite Bailey over.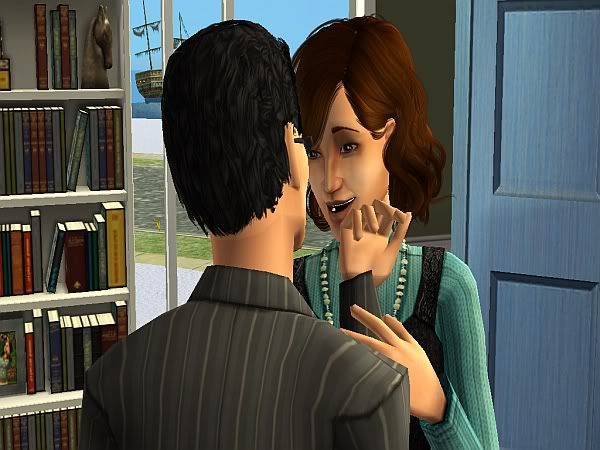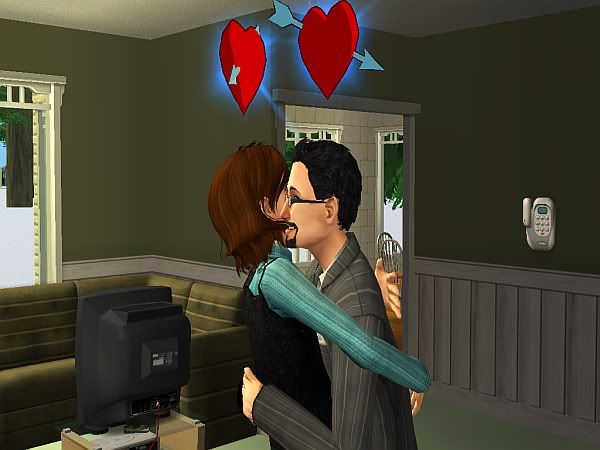 Seeing her and being with her confirmed my feelings that I was in love with her, so I did what any man who is in love with an amazing woman should do.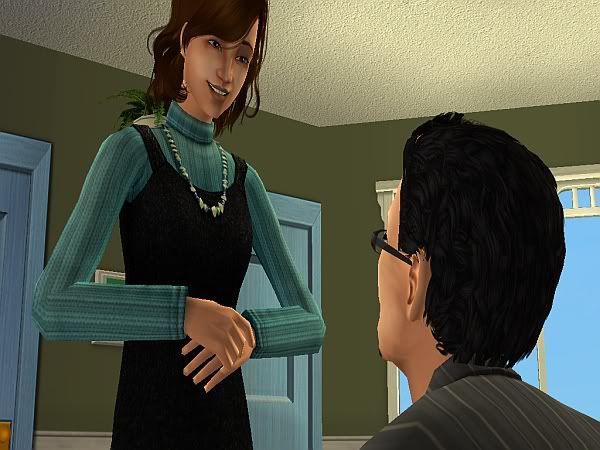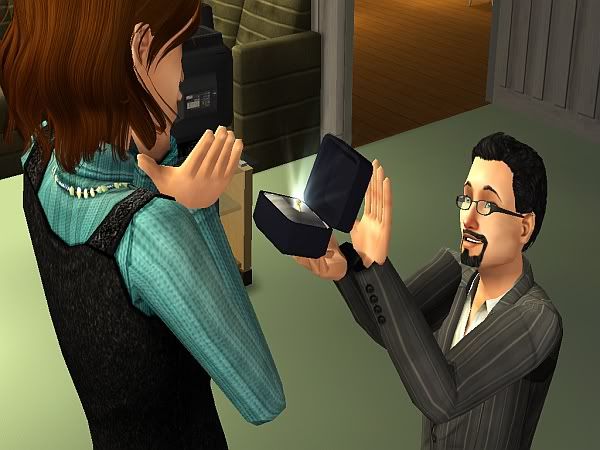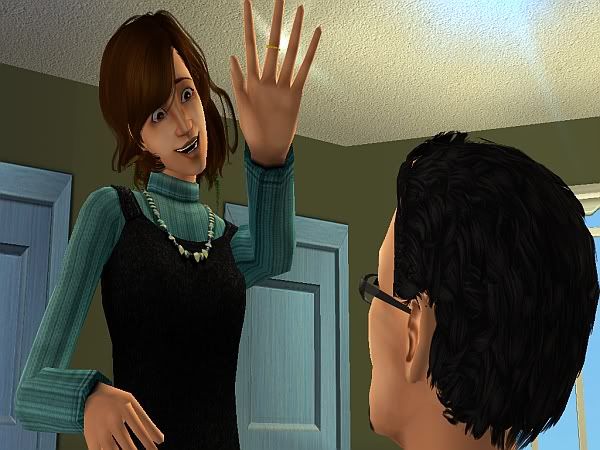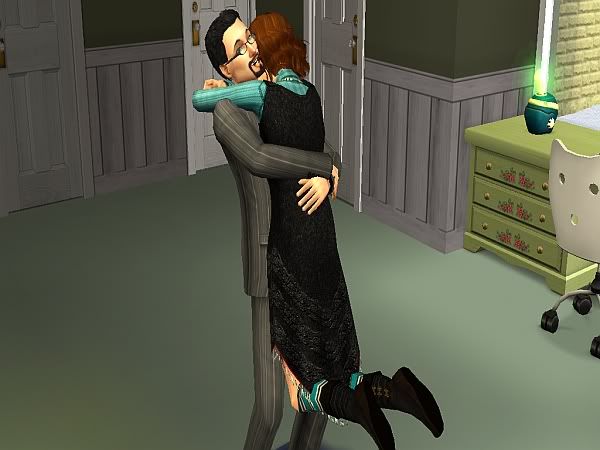 She said yes.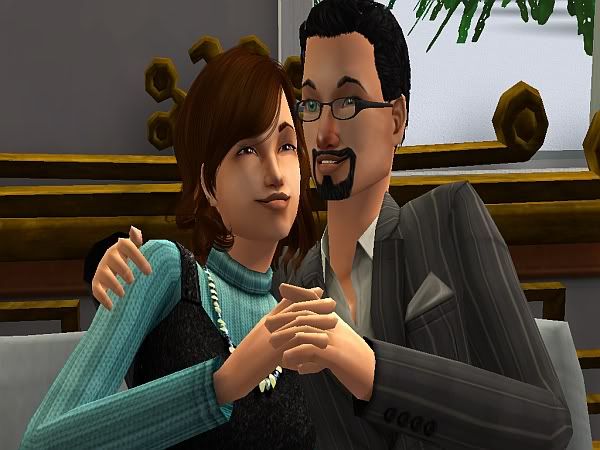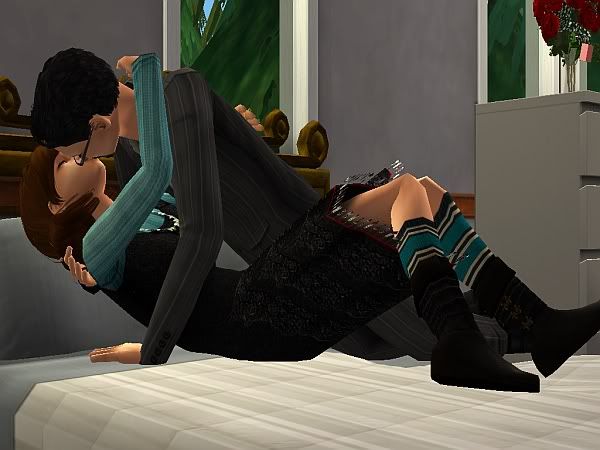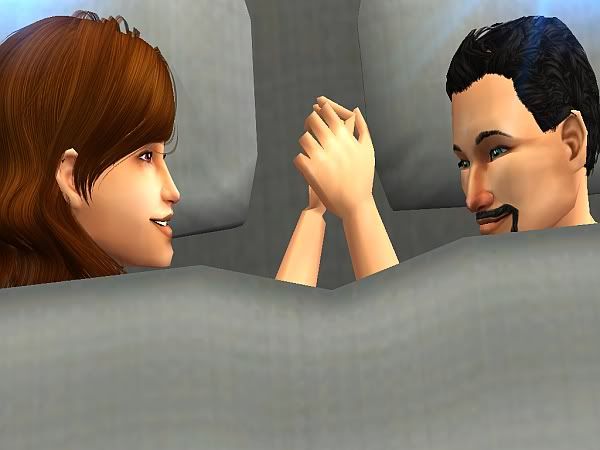 And then we had our own private celebration.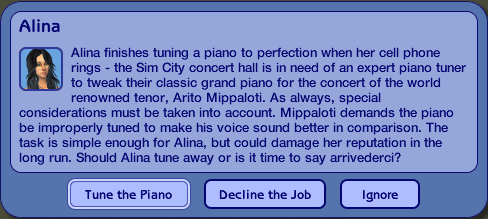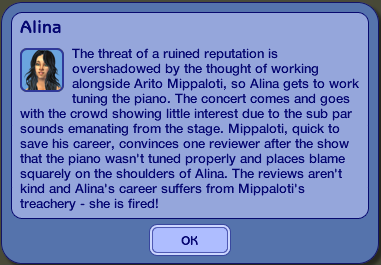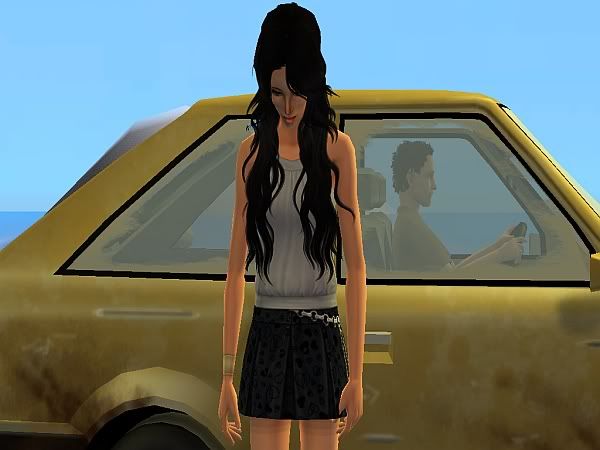 Alina's luck didn't seem to be as great as mine and she ended up getting fired. She was pretty upset because it was her dream job.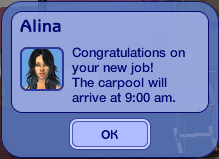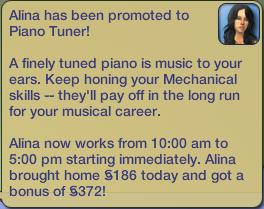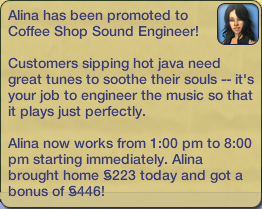 She was able to find another job though, and has been promoted twice since starting.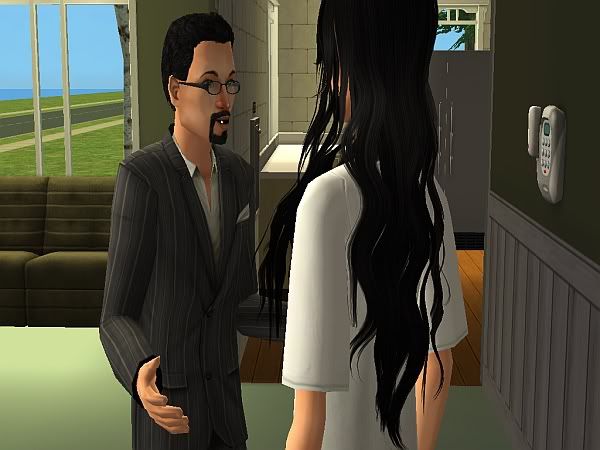 The day before my wedding, I decided to have a heart to heart with Alina.
"Alina, I know that we have had our differences in the past, and I'm sorry for hurting you. I would really, really like you to come to my wedding." I looked at her hopefully.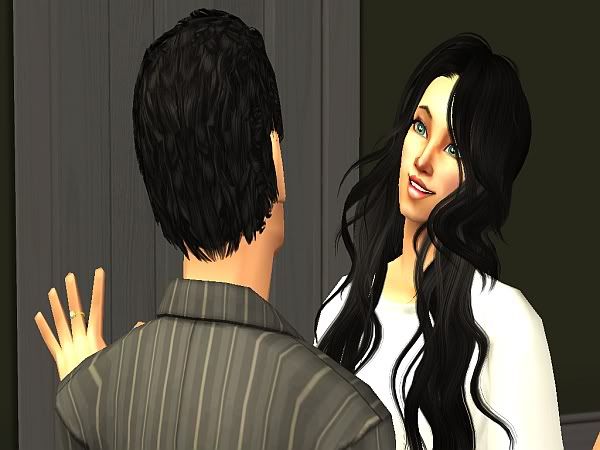 She smiled a huge smile. "You know what, it was all my fault. I shouldn't have picked some lousy guy over my big brother. I wouldn't miss your wedding for the world! Especially after all these nice things that you have done for me."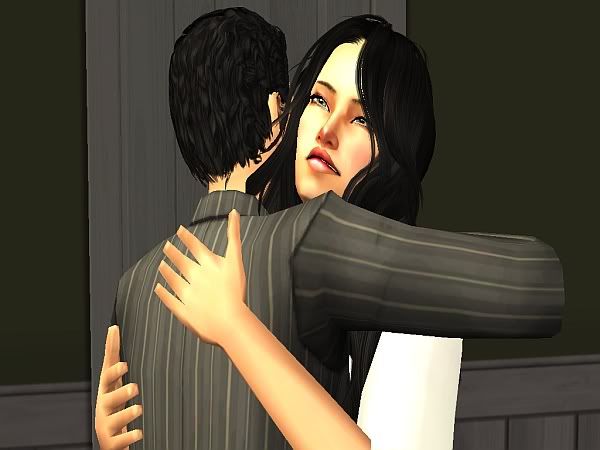 Then she surprised me for pulling me into a hug.
"I love you Sis," I said to her, and she hugged me tighter.
Maybe it wasn't going to fix everything, but it was a good start and I was happy.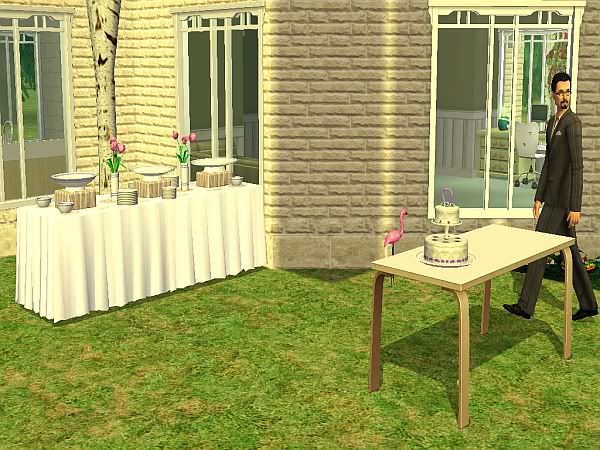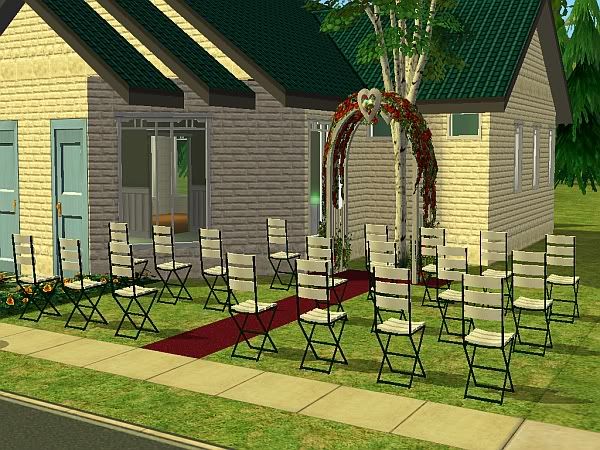 The morning of the wedding, Alina helped me set everything up in our yard.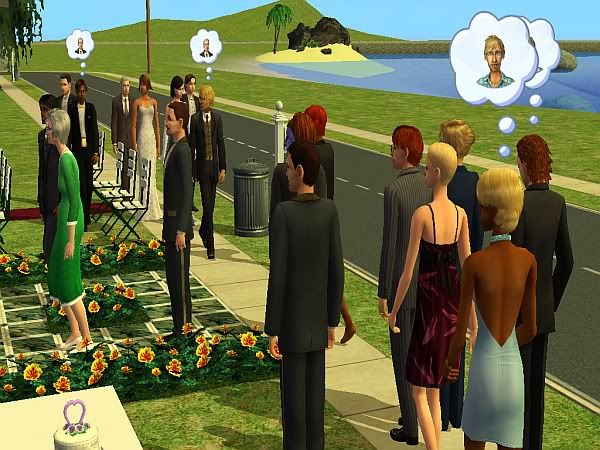 And soon all of the guests began to arrive. Most of the people who came were friends that I had made while working at Albrecht Auditorium.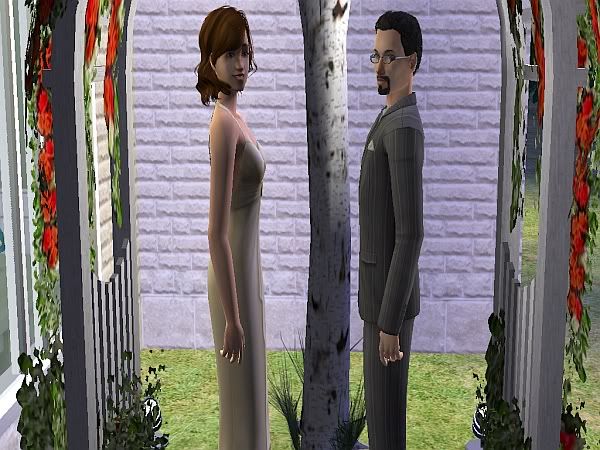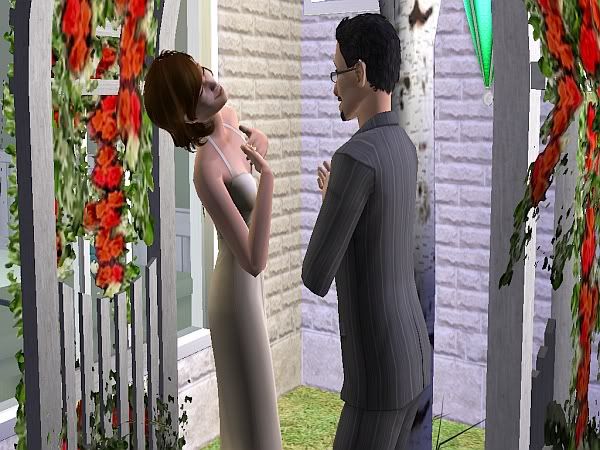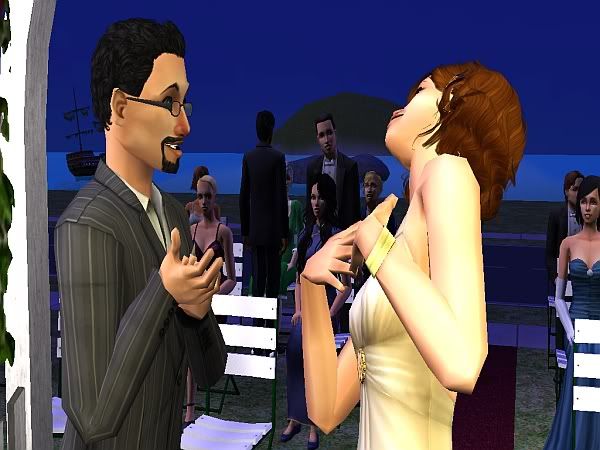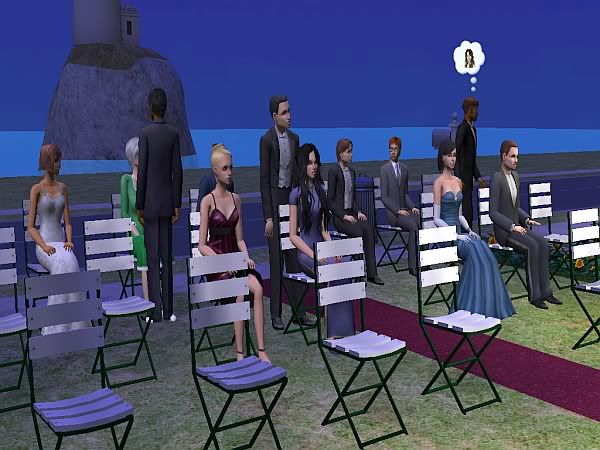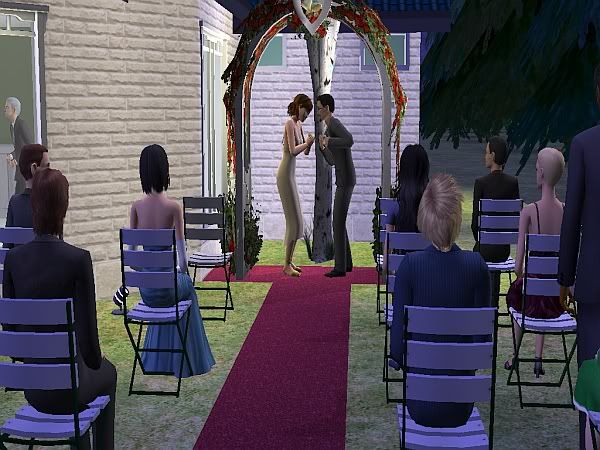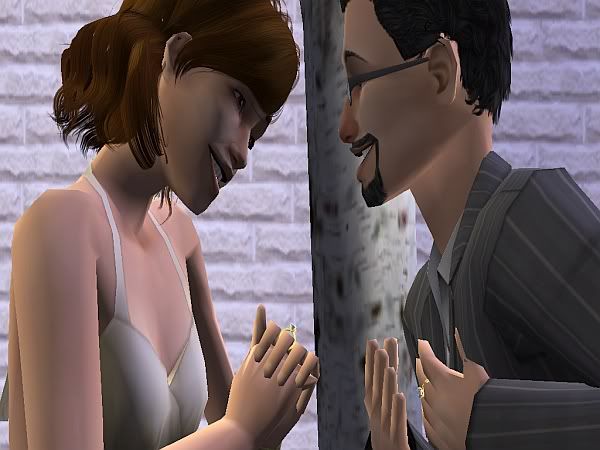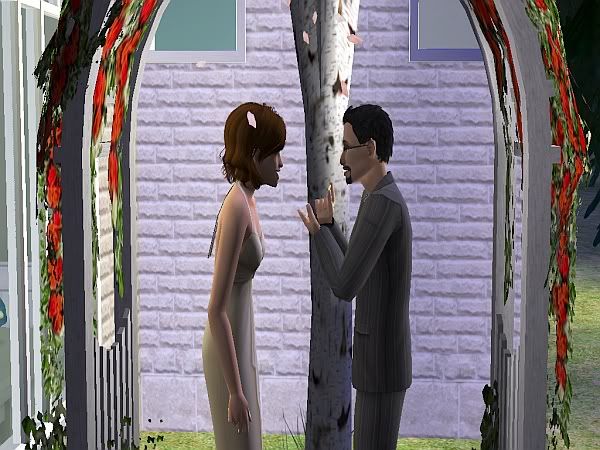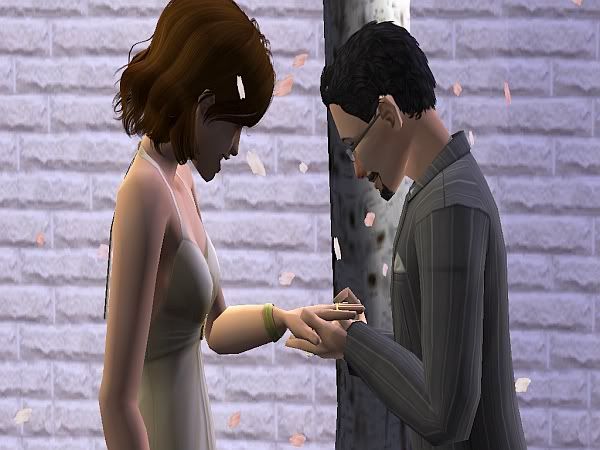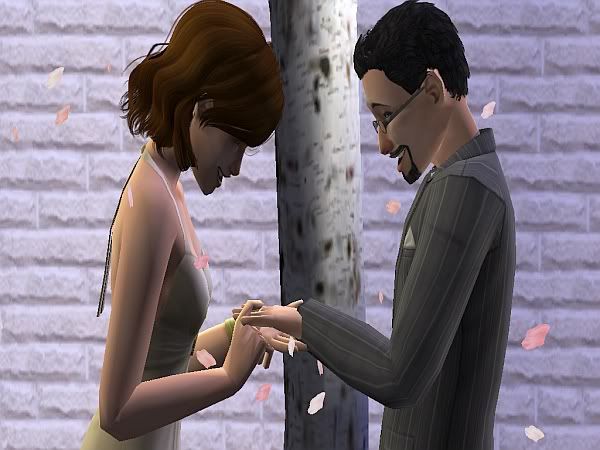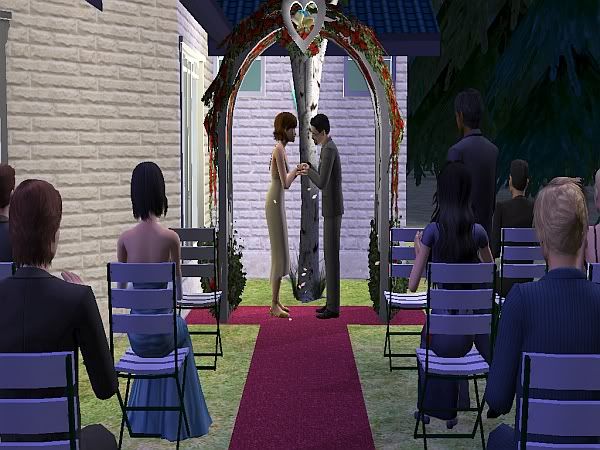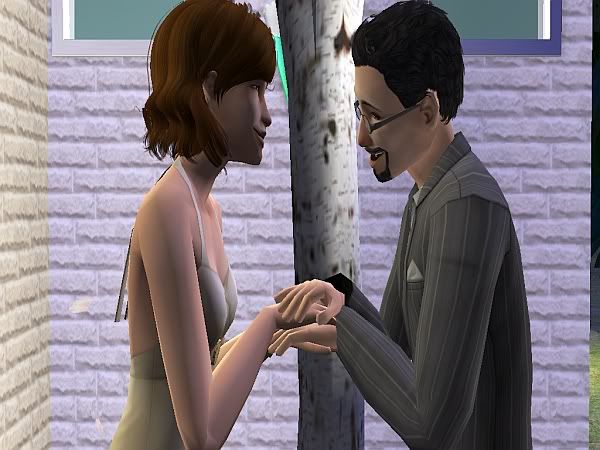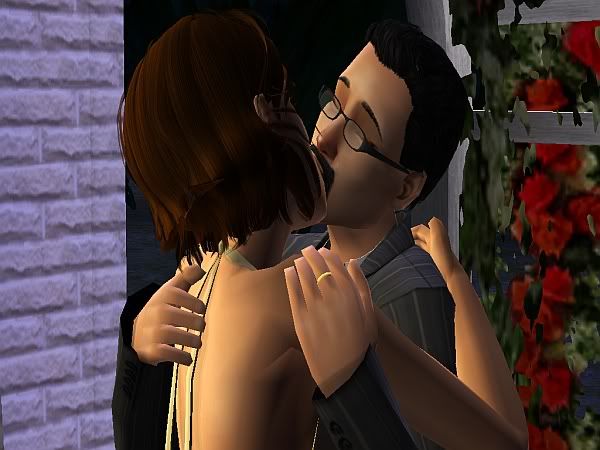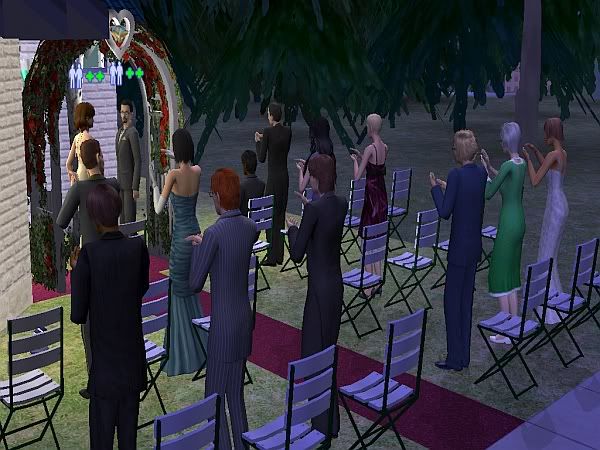 The wedding was all that I imagined it was going to be and more. And when I looked across at me and saw how beautiful that Bailey looked, and when I thought about how happy I was going to be, I knew that I had made the right decision.
And I was so happy to see Alina sitting in the crowd, supporting me one hundred percent and with a big smile on her face.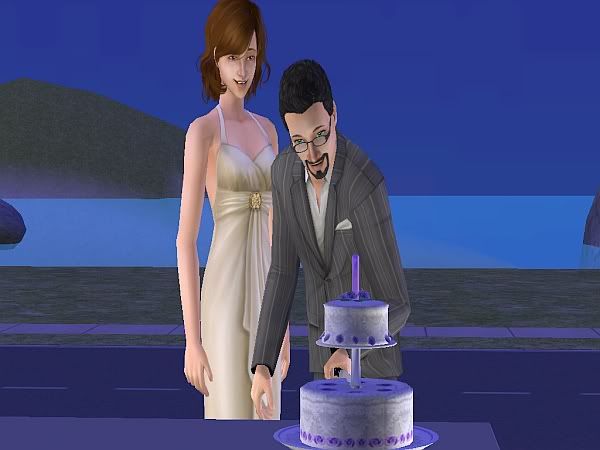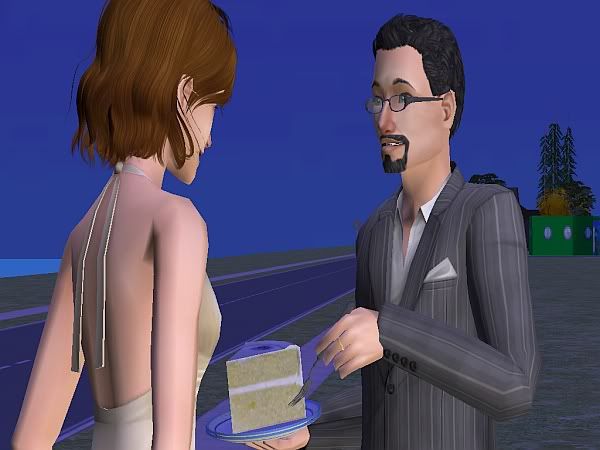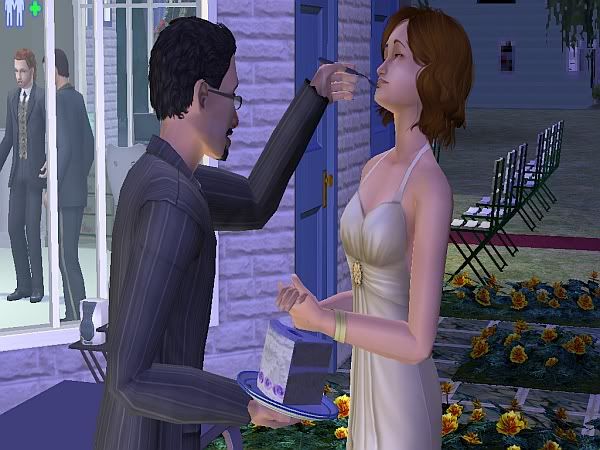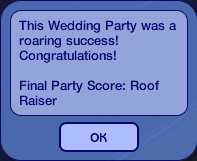 The reception was a huge success. A great time was had by everyone there.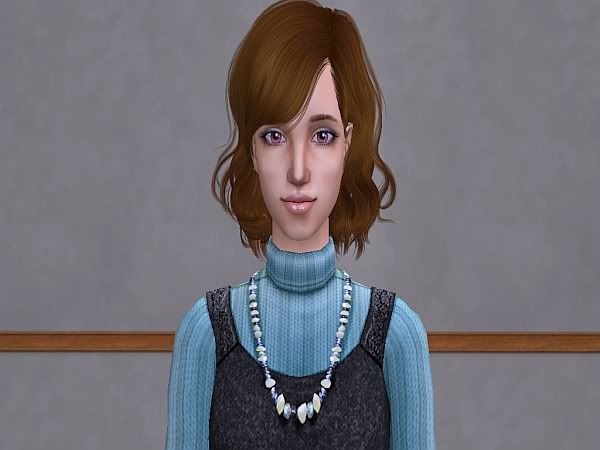 (Bailey Albrecht - nee Thompson - a family sim)
I couldn't believe that Bailey loved me and that she wanted to marry me. She seemed to be much too good for me.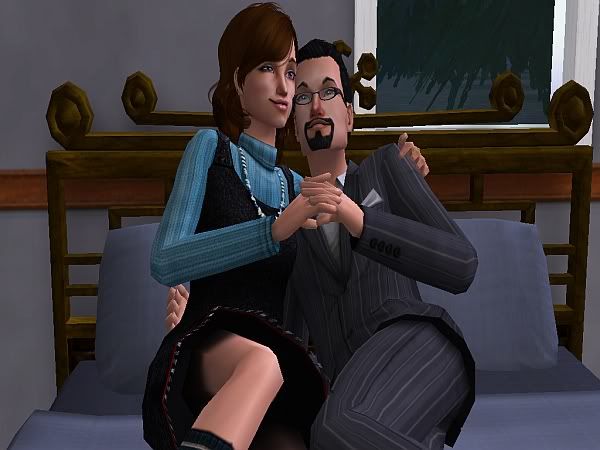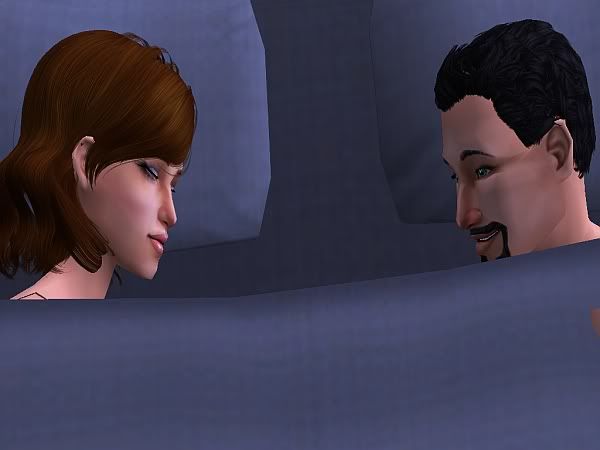 Later that night when I looked over and saw her sleeping next to me, I knew that I had definitely made the right choice. I love her so much and I can't wait to spend the rest of my days with her. I knew that my life was going to change, and I was ready for it.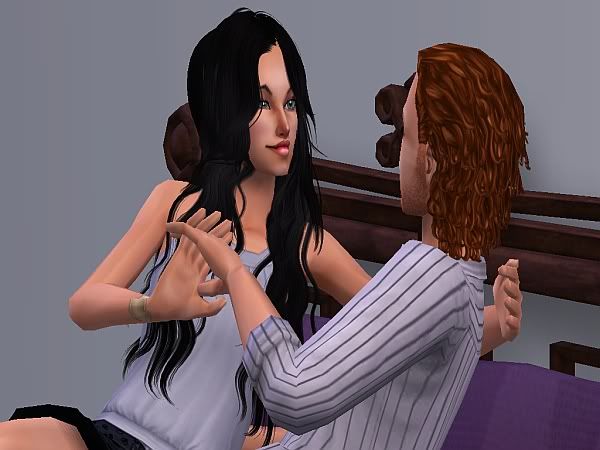 What I didn't know, was just how much it was going to change.
Stats:
Rotation: 5
Households: 3 of 3
Playable Sims: 15
# of Total Residents (PS + Graves): 15
Community Lots: 8 (0 NPC)
Business Districts: 0
Universities: 0
Downtown: No
Sim Multiplier: 3
Population: 45
CAS Sims Available: 5/8
University Funds: $90,022
Number of Fires: 3
Number of Burglaries: 1
Number of Electrocutions: 1
Number of Graves: 0
Businesses:
Club Carnahan - Russell Carnahan - 6
Electric Avenue - Russell Carnahan - 10
Odds and Ends - Russell Carnahan - 4
Purrfect Pets - Jackie Carnahan - 9
Fresh Fish and Veggies - Rachel Lieman - 7
Douglas Firniture - Edward Lieman - 5
Albrecht Auditorium - Richard Albrecht - 6
Alina's - Alina Albrecht - 3
Careers:
Business - 0/1
Law Enforcement - 0/1
Music - 1/Unlocked (Alina Albrecht)
Slacker - 0/1
----------------------------------------------------------------------------------------------------
- At first, I wasn't planning on including Jackie flirting with Richard. It was ACR's fault and it happened before I could cancel it. I don't think that it fits Jackie's personality or the way that I had written her. It was only after she flirted with the second guy that I decided I would show it in the update. Richard and Jackie are no longer friends, although they are still in love. I had them argue a lot to get their relationship down, but it needs even more tweaking before they will fall out of love. I was pretty upset about the whole thing, actually, and I don't plan on having Russell find out.
Current Mood:
annoyed