Sorry it has taken me so long to get an update out. As some of you know, I went off to school on the 19th and have officially started my freshman year in college. Needless to say, I don't have as much time to sim or to write as I used to. I decided that since my boyfriend is gone this weekend to visit his friend before he leaves for the navy, that I would hermit-ize myself in my room and get this update played and posted. So! Without further ado, here is Week Four: Albrecht.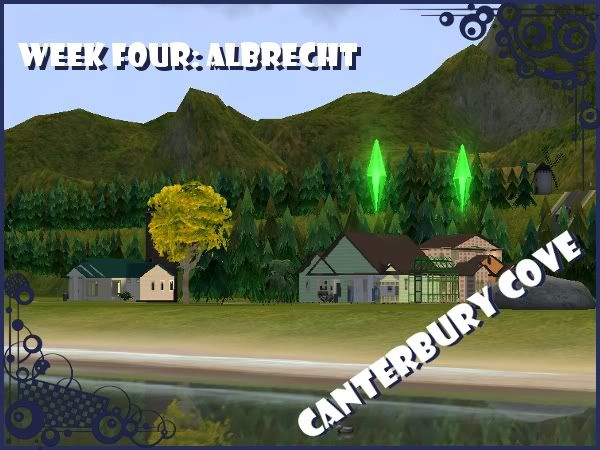 I didn't come here to find success and prosperity.
I didn't leave my home because I wanted to start a new life.
I didn't decide to live in a small town to get away from the city...
I came because I didn't know what else to do.
That girl on the right, that's me. Or at least, the person I used to be. And there, that handsome boy on the left, is Blake.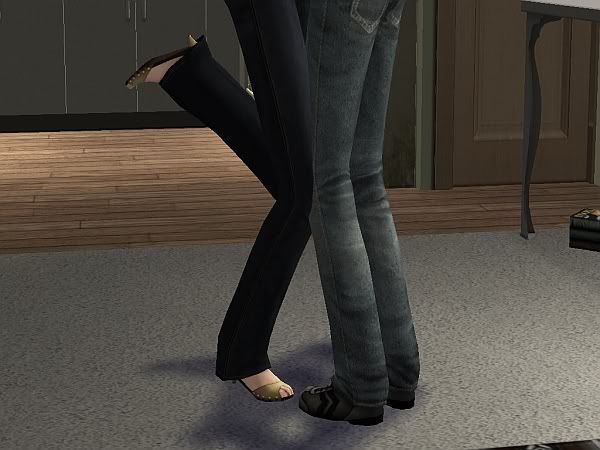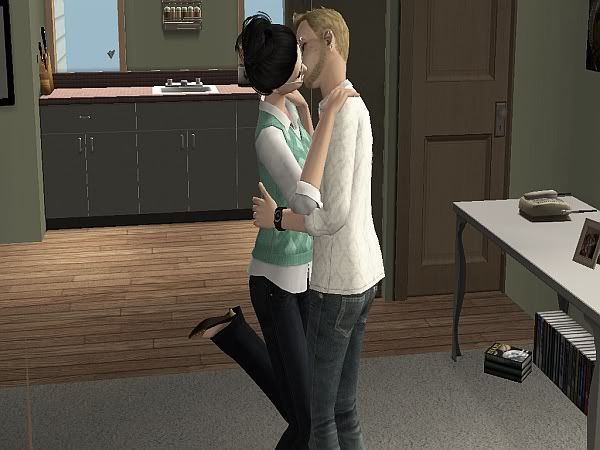 We lived in a small one bedroom house together and we were in love.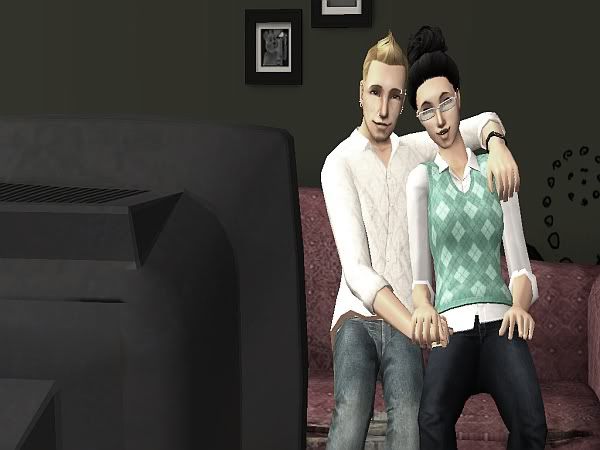 We barely ever fought and we spent a lot of time together and always had a lot of fun, whether we were out on a date or at home sitting on the couch and watching TV.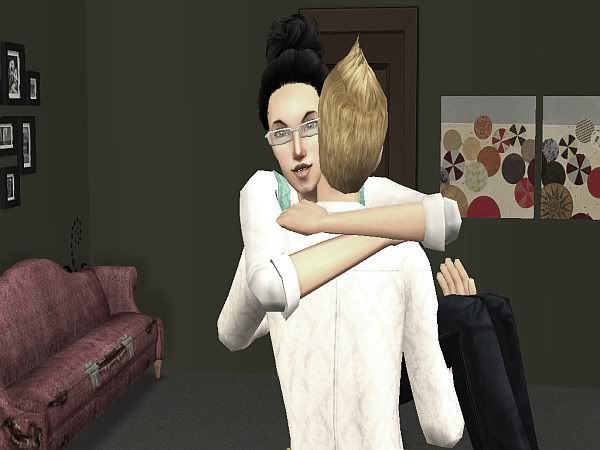 The way he held me in his arms...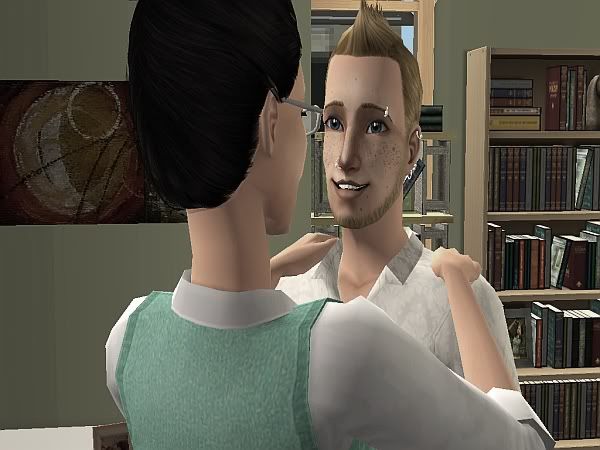 The way he looked at me...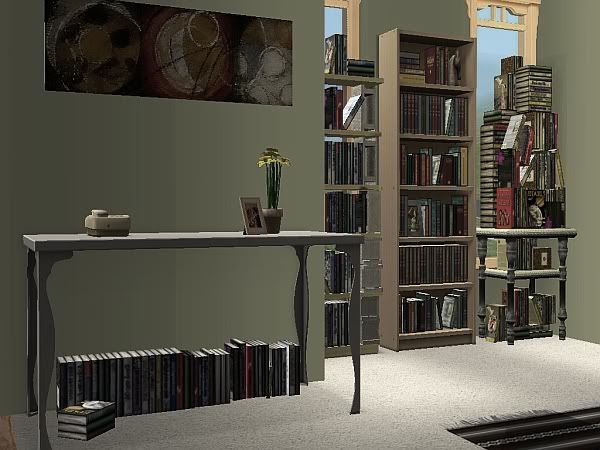 And the way he put up with my near obsession for knowledge...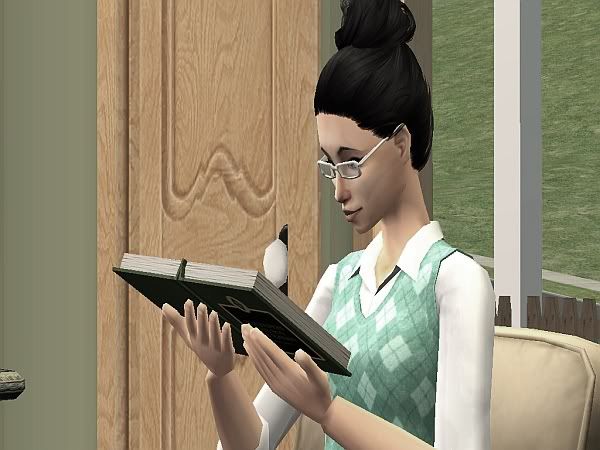 I thought they all meant that he loved ME, Sarah, the nerdy girl with glasses who didn't always care what she looked like.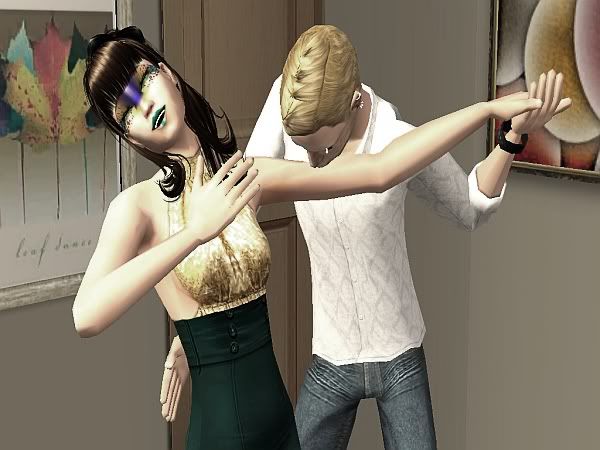 I thought that all of it meant that we would be together forever.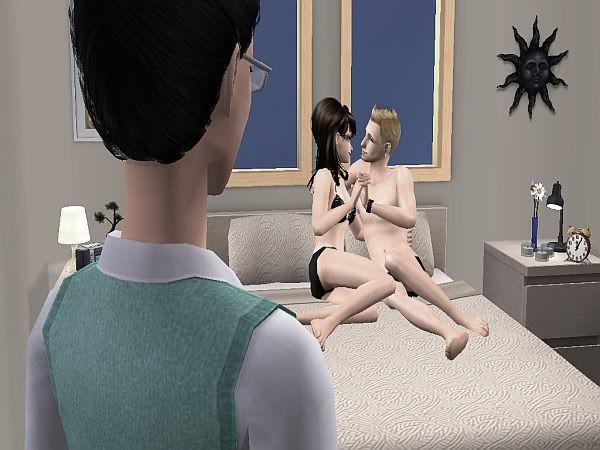 But I was so, so wrong.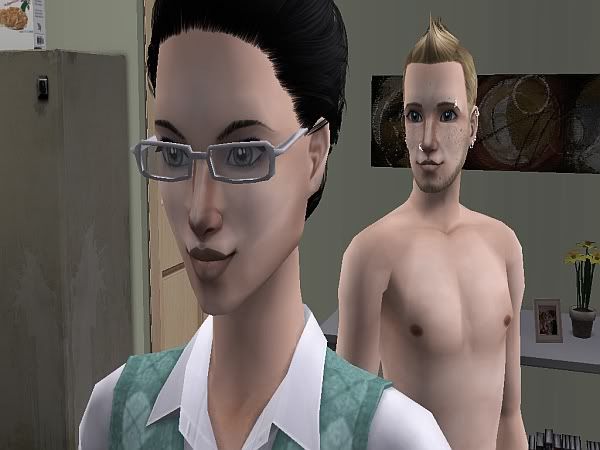 I remember leaving the room and just standing in the kitchen. I remember hearing the door open and close and his soft footsteps on the linoleum.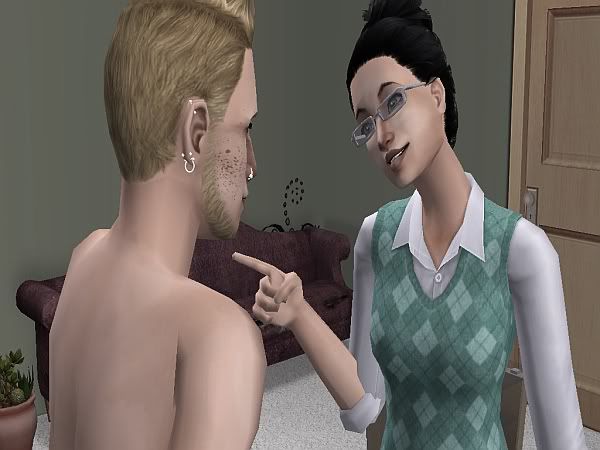 I remember pointing my finger at him and smiling, almost laughing.
"You're cheating on me." I had said.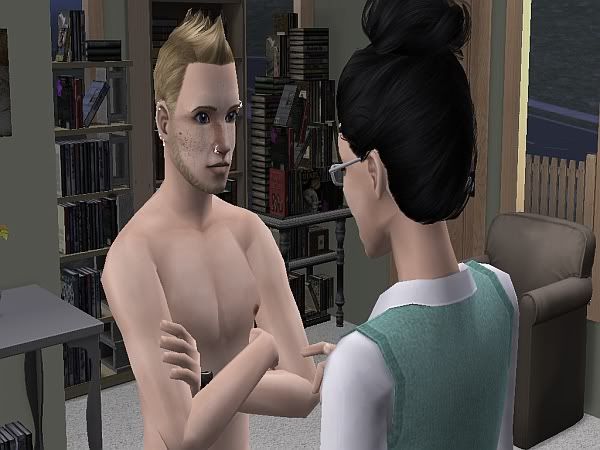 I looked at him and he crossed his arms, not saying anything.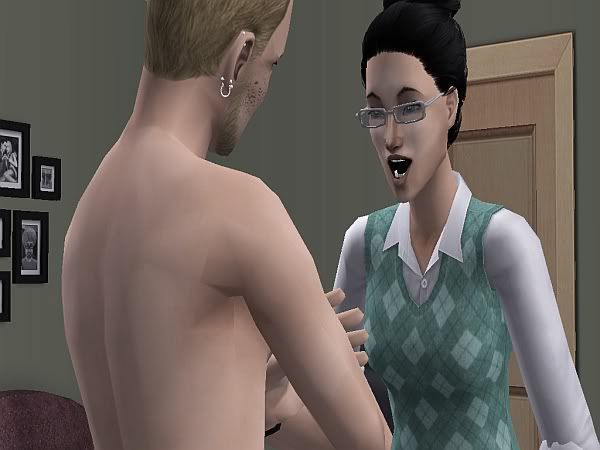 "You're cheating on me with some girl that you probably don't love and who probably doesn't love you either." Then I started laughing. "And I doubt that she is faithful to you either!" At this point my laughter was bubbling up uncontrollably.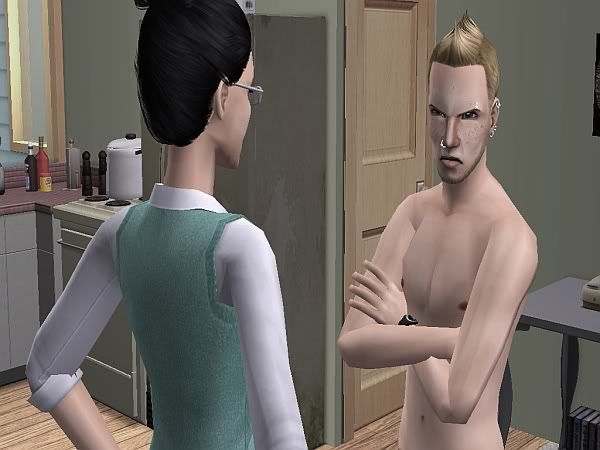 "Don't say that about her, Sarah. You don't know anything about her and I! She loves me and I love her, much more than I could have ever loved you!" He spat out as I continued to laugh.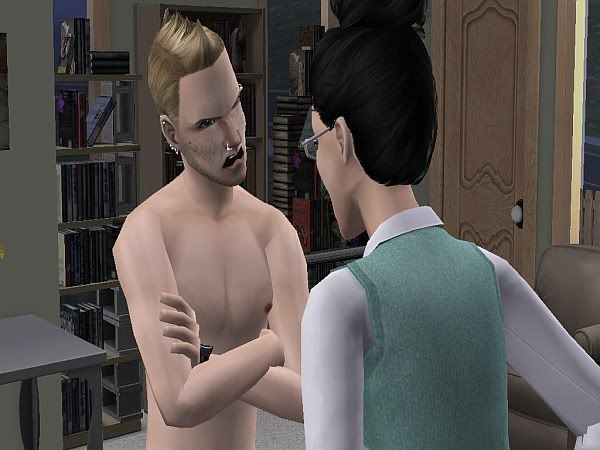 "Could have loved?" I barely managed to squeak out.
"Yes, COULD have. As in, I never loved you." He glared at me and I felt the smile slip from my face and instead tears welled up in my eyes as the full meaning of what was going on began to sink in.
"Get out of my house." He said quietly and surely.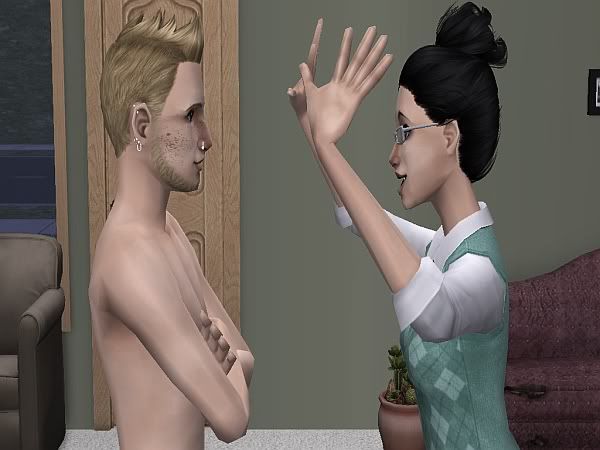 I looked at him and all I saw on his face now was indifference.
"Fine!" I said as calmly as I could and threw my hands up in surrender. "I will leave."
Then he turned around and went back into our- the bedroom, and slammed the door.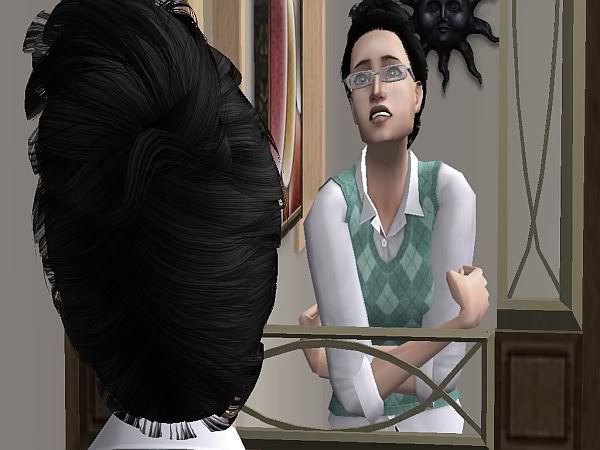 I ran to the bathroom as the tears began to overflow from my eyes and race down my cheeks. I held myself tightly and cried, trying not to make any noise.
How can he do this to me?
I thought to myself.
After all that I have done for him? And he doesn't even love me! And what's worse is HE cheated on ME, but I'M the one who is getting kicked out...
I looked at myself in the mirror and tried to see what it was that was wrong with me that would have turned my world upside down like this.
He doesn't love me...
I thought, and it was the only thing that I could think after that. It took over my thoughts and I felt helpless.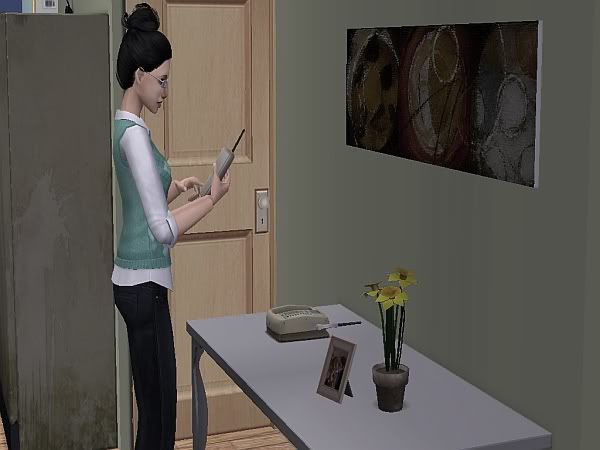 I tried my best to get myself together and I went out into the living room to make a call.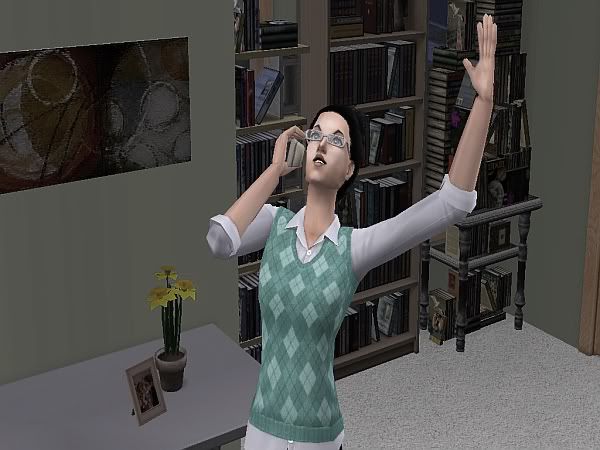 "Hello?"
"Hi Richard... it's Sarah..." I said quietly into the phone. There was a very long pause.
"What do you need?"
He asked.
"Blake cheated on me and he's kicking me out!" I said loudly and I threw my hand up in the air in defeat. "Can I please come stay with you? I don't know what else to do?" My voice began to quiver and I could feel another wave of tears coming on. With how our relationship stood at this point in time, I almost expected him to say no...
"Alright..."
He said, and sighed. Then I heard the phone click and I knew that he had hung up.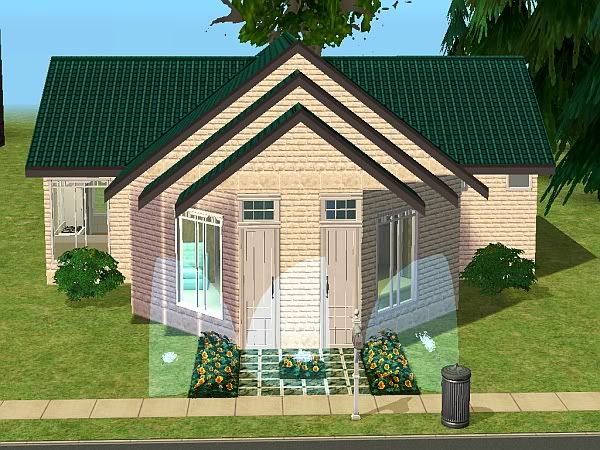 So now, here I am, moving out in the middle of nowhere with my brother whom I haven't spoken to in years. After the whole thing with Blake I came to live with him and for awhile we were staying in his tiny one bedroom house in the city. I didn't go out and I didn't do anything. He told me one day, "Sarah, we're moving," and that was that.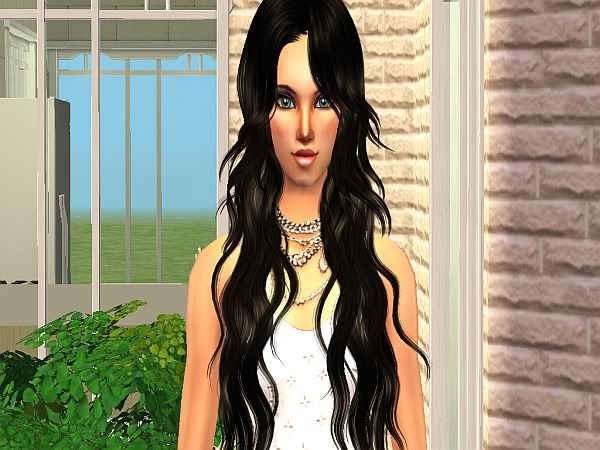 This is how I look now. I decided that with a new move I needed a new appearance, I needed to look differently because I felt differently. I didn't feel like that nerdy girl with glasses who read all the time because I no longer read. I didn't feel like the shy girl who barely talks to anyone anymore because now I wanted to ruin the life of any man I came across. And with a new image, I needed a new name - Alina. Alina Albrecht.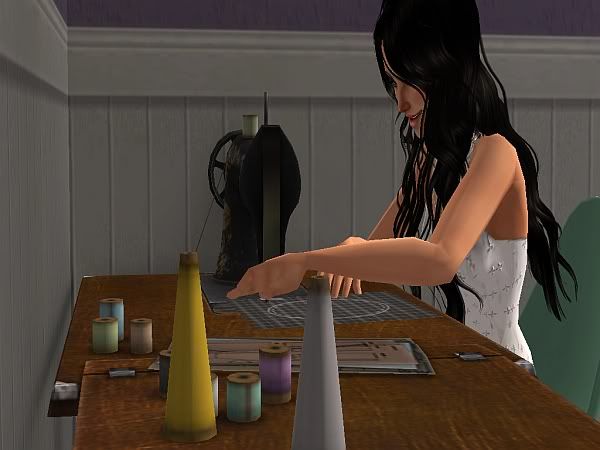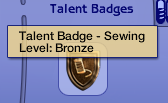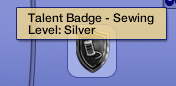 In order to take my mind off of Blake and the move, I took up sewing in my free time and although it was really difficult at first, I eventually got the hang of it and I came to really enjoy it.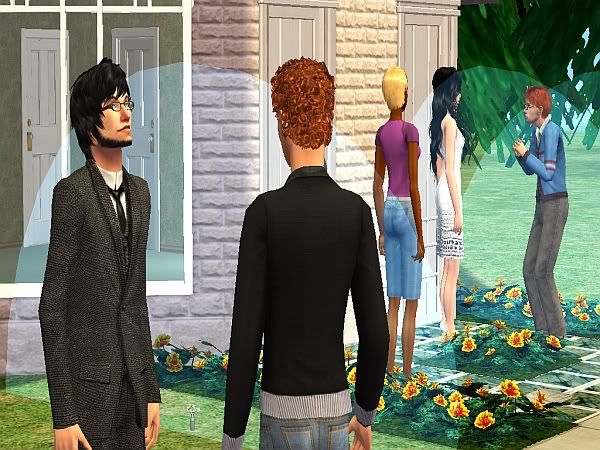 Life in a small town was different than I was used to. The day that we moved in, a welcoming party came to welcome us to the neighborhood and brought us food.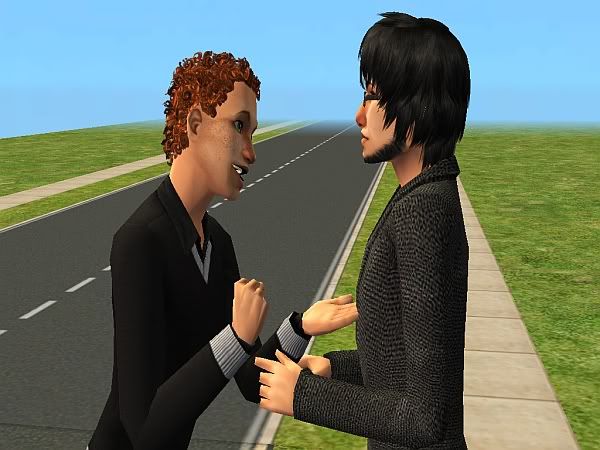 Richard met the founder of the city... town... village... thing... His name is Russell Carnahan and he has been a pretty big success around here I guess.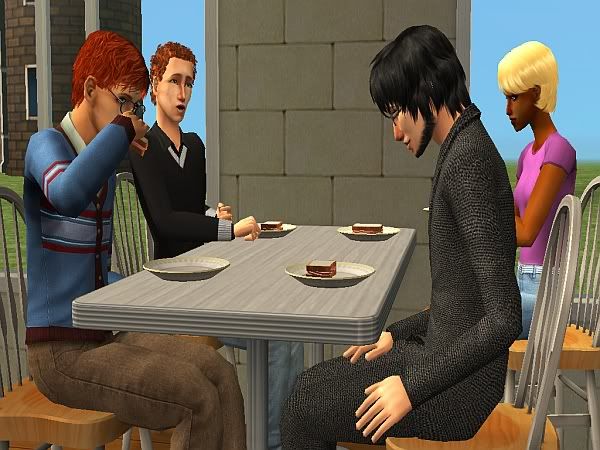 According to Richard they are all very nice people... but I didn't want to talk with anyone and so I tried to avoid them by staying in my room. I just wasn't ready for their extreme friendliness and I was afraid of their prying questions.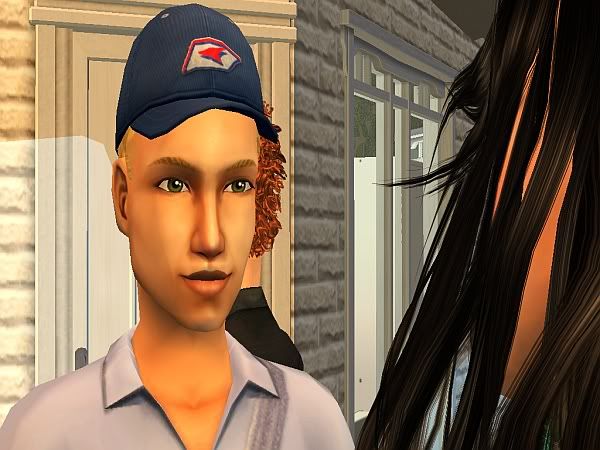 Instead, I did my best to meet the single men of the town, like the blonde mailman.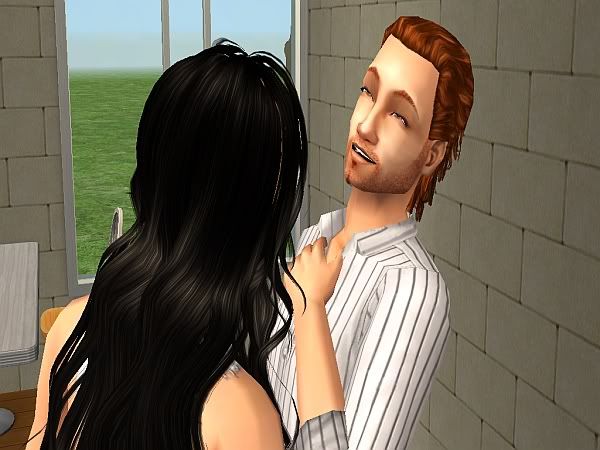 And this guy named Joel Webber.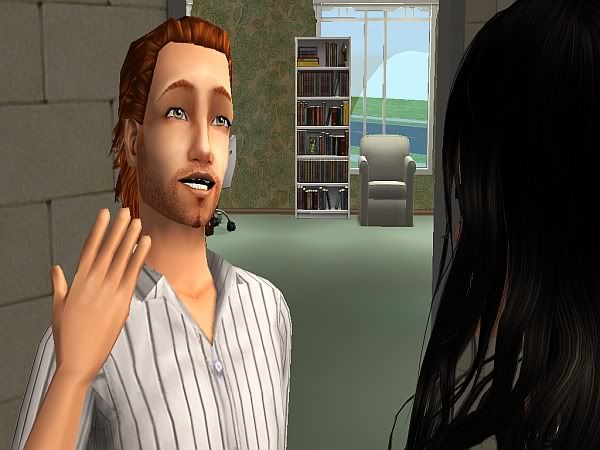 "I know this is really forward, but you are absolutely stunning. Did you know that?" He said to me after about five minutes of talking with one another.
"Why, thank you." I said. "You're not so bad yourself." I felt the words come out of my mouth, but I didn't feel like I had said them. But he didn't seem to notice my discomfort. Instead he smiled at me and winked.
"Well maybe we should see each other some time then or something." I nodded.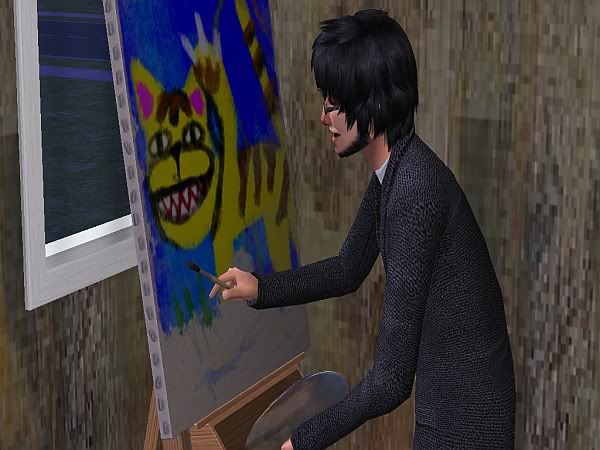 Since Richard and I are not very close due to... reason... he spends a lot of his time painting while I sew in my room. It's kind of an awkward and lonely life, but it's all I've got.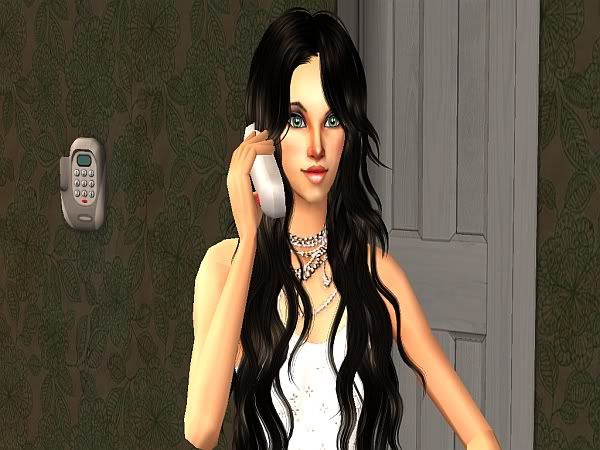 A few days after I had met Joel, he called me on the phone.
"Hey, I was wondering if you wanted to hang out. Are you free?" He asked.
"Actually, right now would be an awesome time. Do you want to come over?" I replied in a rush.
He seemed a bit shocked but said, "Well... that sounds great... I'll be right over."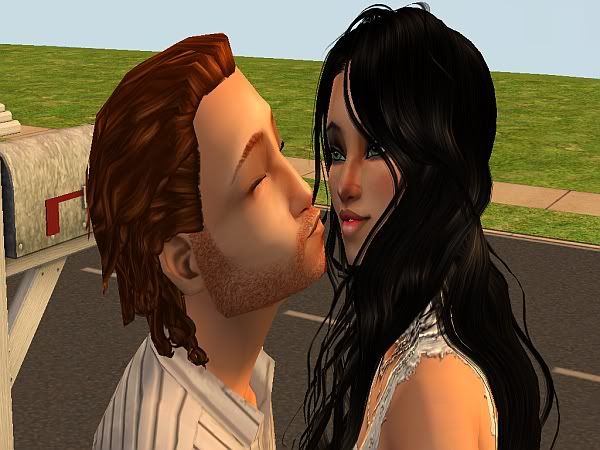 When I greeted Joel he gave me air kisses on my cheeks and I smiled as he did so. He was kind of strange.
But!
I said to myself.
I am not going to get involved with him!
After he came over we mostly talked about the town and the people there and how there was nothing really to do. We talked a little bit about our families and what we liked to do and that sort of thing, small talk. Either way, he was really easy to talk to and I found myself enjoying his company. But I didn't want a relationship.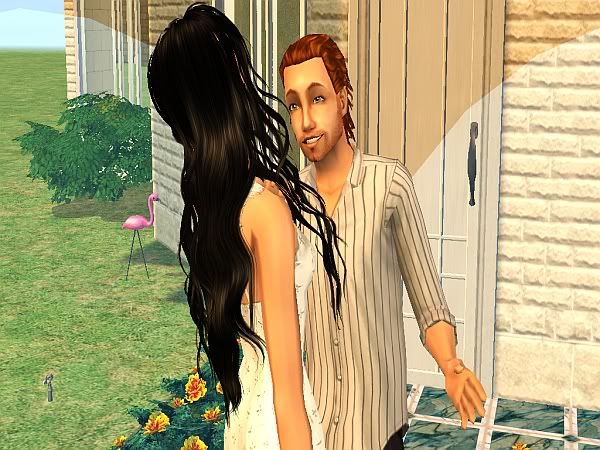 "So, is this going to be the only time that you are ever free, or do you think you could find some time to see me again?" He asked as he was about to leave.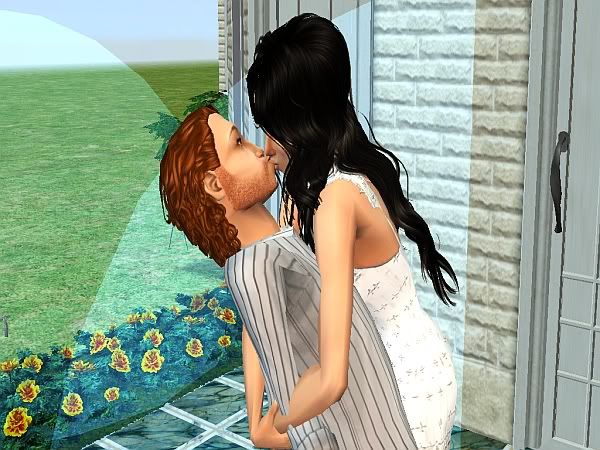 I don't know what came over me but I just grabbed ahold of him and kissed him!
After I let go of him and stepped back he looked at me a little strangely and then smiled. "Well... I guess that is a yes then, isn't it?" I nodded and then he turned and walked away.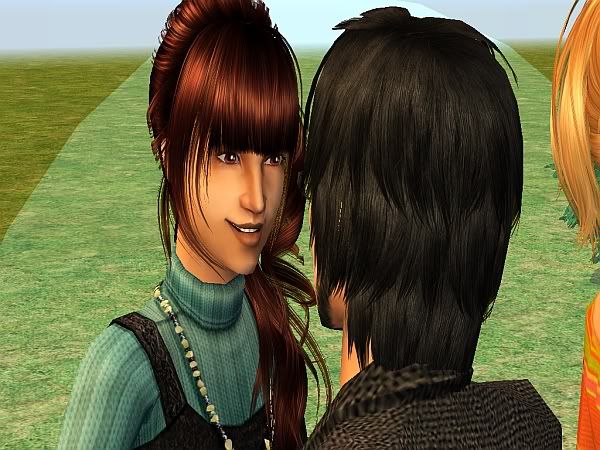 I wasn't the only one meeting people during our first week in Canterbury Cove. Richard met this beautiful girl named Bailey.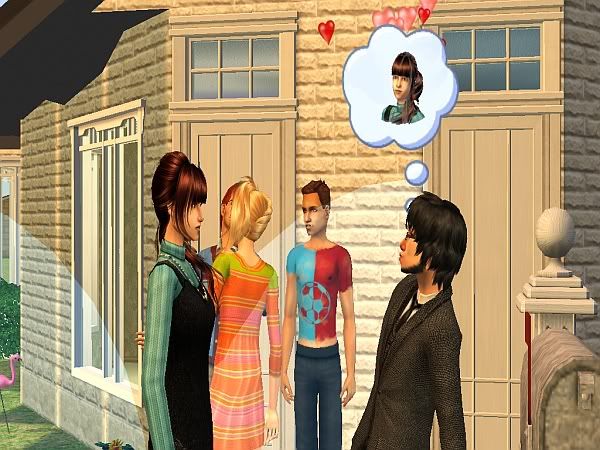 He really isn't one for dating, but when I see how he looks at her, I think that maybe he might pursue her, but I never know with my brother.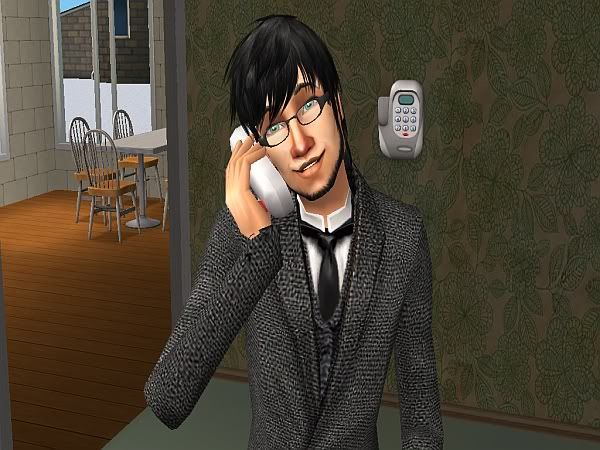 Besides, I overhear them talking on the phone all the time.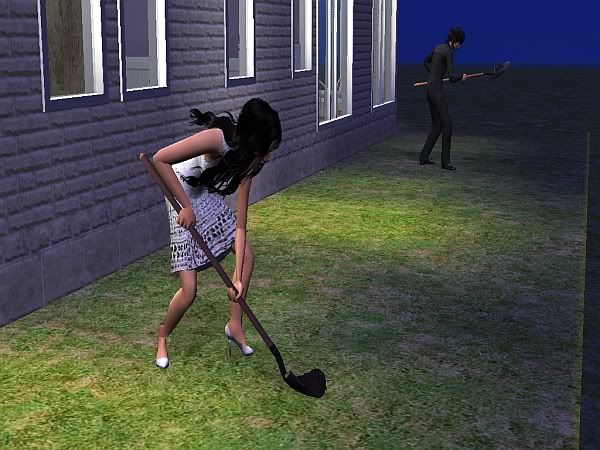 Because there isn't really anywhere to work in Canterbury Cove, Richard and I have have taken up digging for treasure.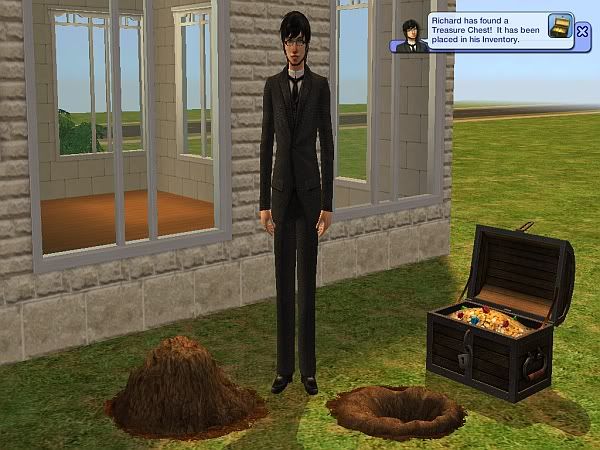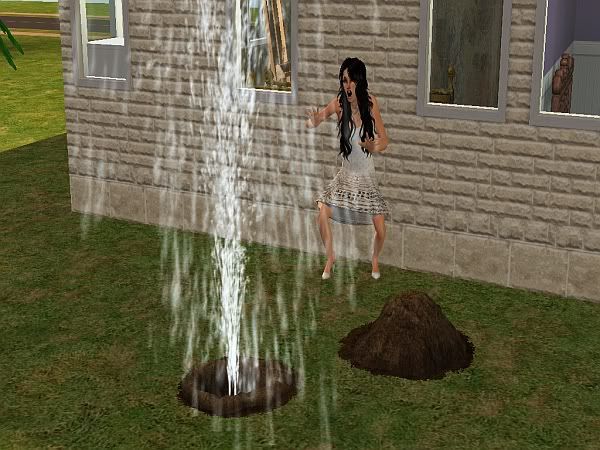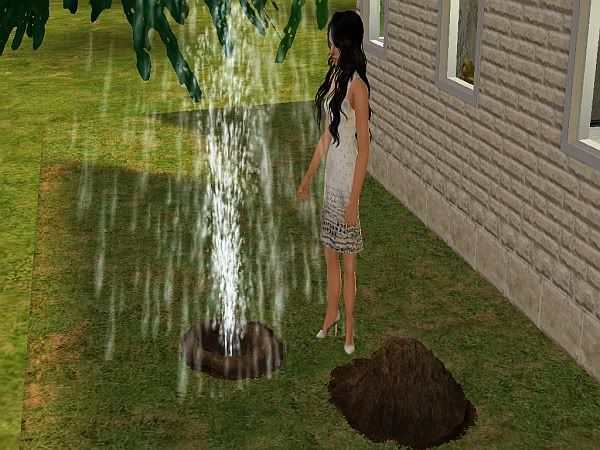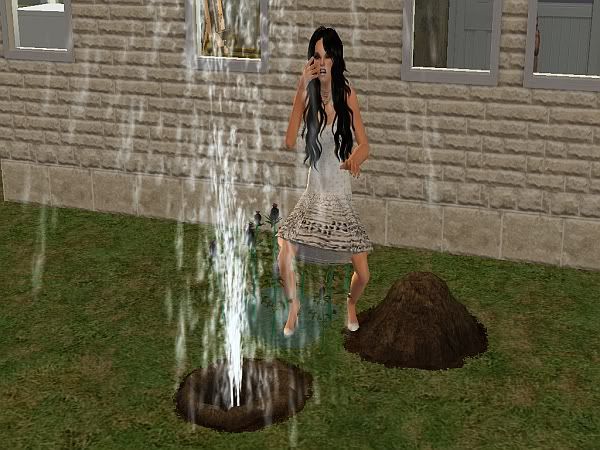 Let's just say he had a lot more success with it than I did.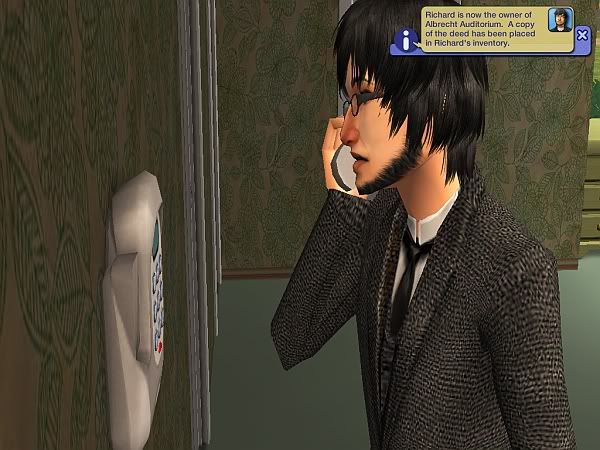 With the money that he got from selling off the treasure chest that he found, Richard bought two lots. One called Albrecht Auditorium which will eventually be a theatre for music and one that he gave to me called Alina's where I can sell all the things I sew.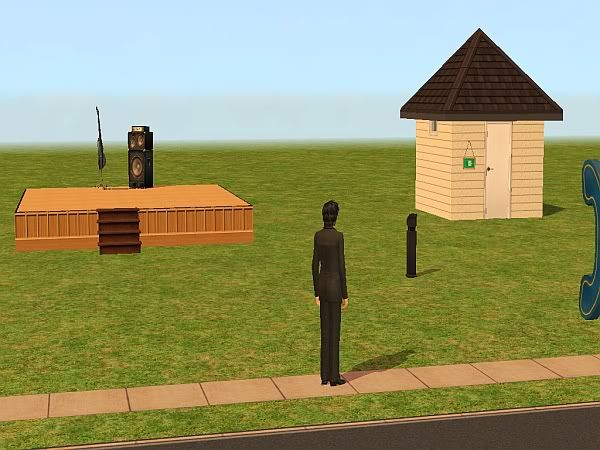 This is all that Albrecht Auditorium consists of for now, but as it becomes more popular, I am sure that more can be done with it.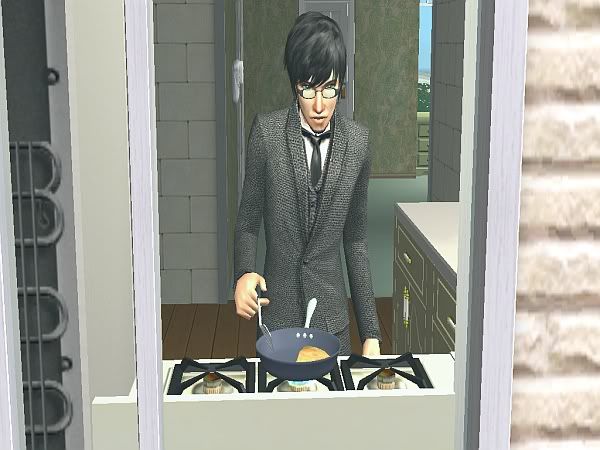 I am not really sure what life in Canterbury Cove will bring for me or my brother. I don't know if we will be successful or happy, or if we will ever get over our differences.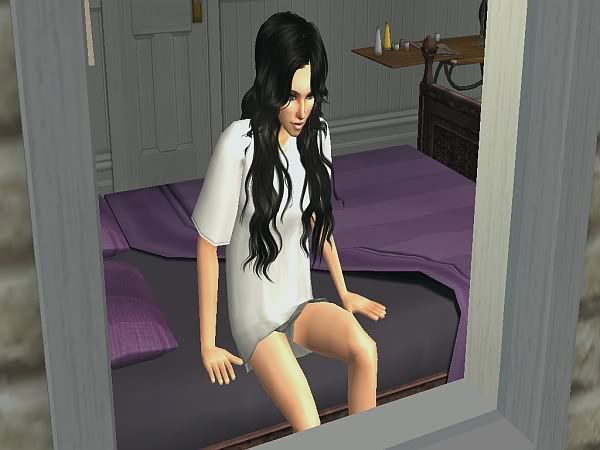 But for now we are taking it all one day at a time, and hopefully everything will work out alright in the end.
Stats:
Rotation: 4
Households: 3 of 3
Playable Sims: 14
# of Total Residents (PS + Graves): 14
Community Lots: 6 (0 NPC)
Business Districts: 0
Universities: 0
Downtown: No
Sim Multiplier: 2
Population: 42
CAS Sims Available: 3/6
University Funds: $19,075
Number of Fires: 2
Number of Burglaries: 1
Number of Electrocutions: 0
Number of Graves: 0
Businesses:
Club Carnahan - Russell Carnahan - 4
Electric Avenue - Russell Carnahan - 9
Purrfect Pets - Jackie Carnahan - 3
Fresh Fish and Veggies - Rachel Lieman - 4
Albrecht Auditorium - Richard Albrecht - 0
Alina's - Alina Albrecht - 0
Careers:
Slacker - 0/1
Music - Unl
Current Mood:
lonely